You Need to Experience a Magical Winter Wonderland in West Sweden Like Vagabond3
Göran Assner/imagebank.sweden.se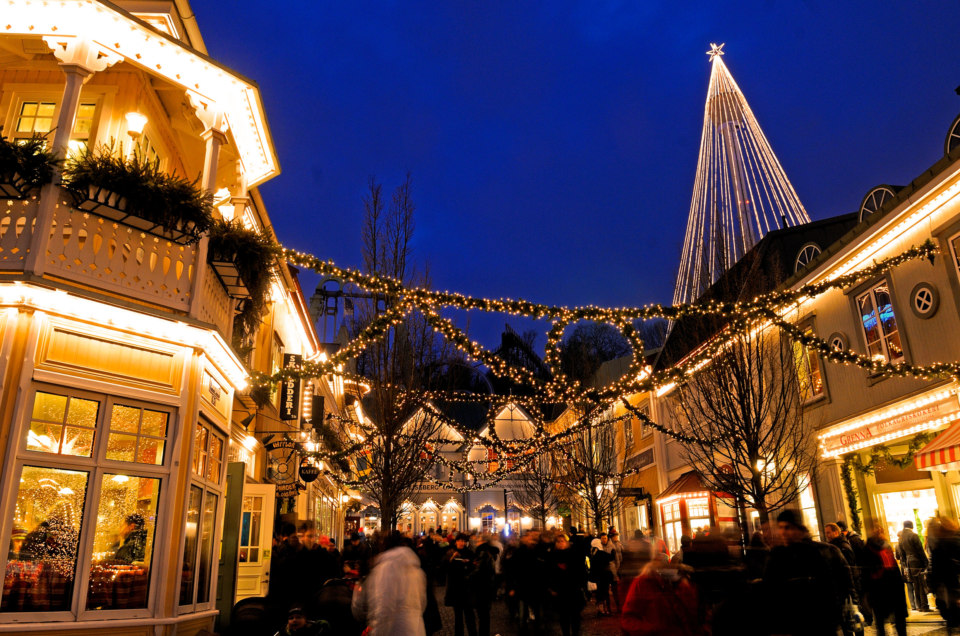 Göran Assner/imagebank.sweden.se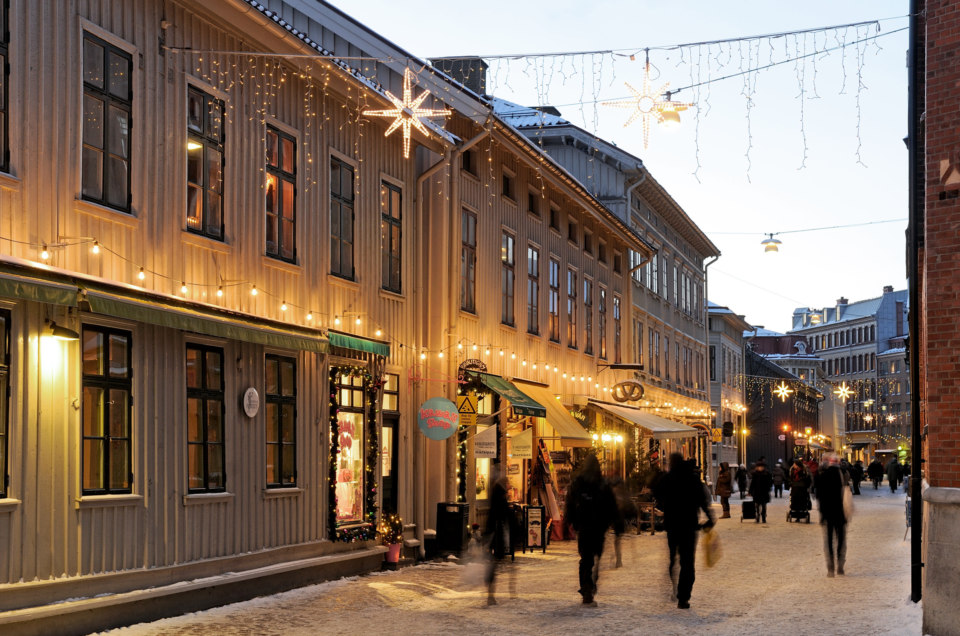 Göran Assner/imagebank.sweden.se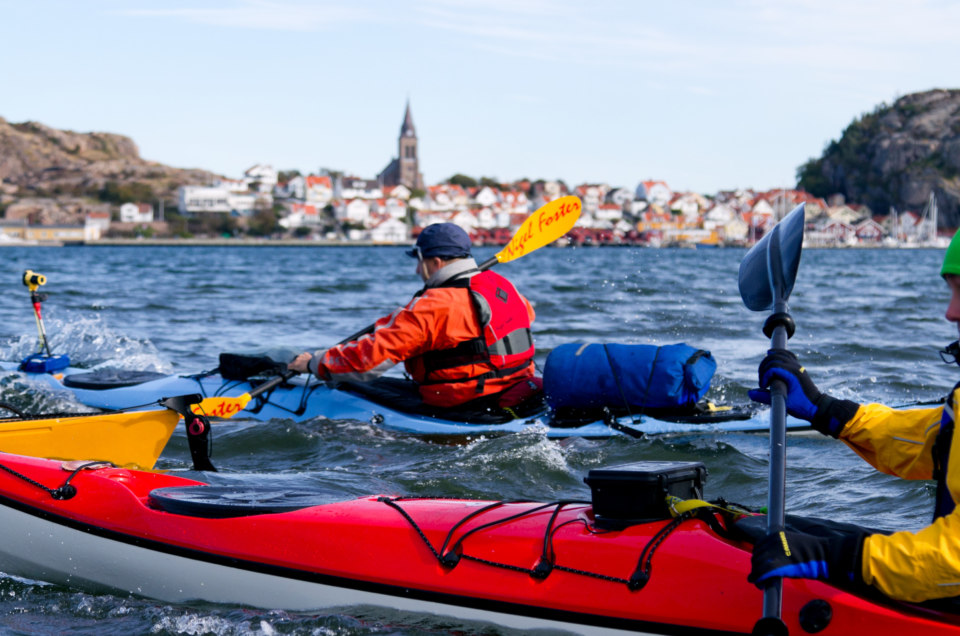 Henrik Trygg/imagebank.sweden.se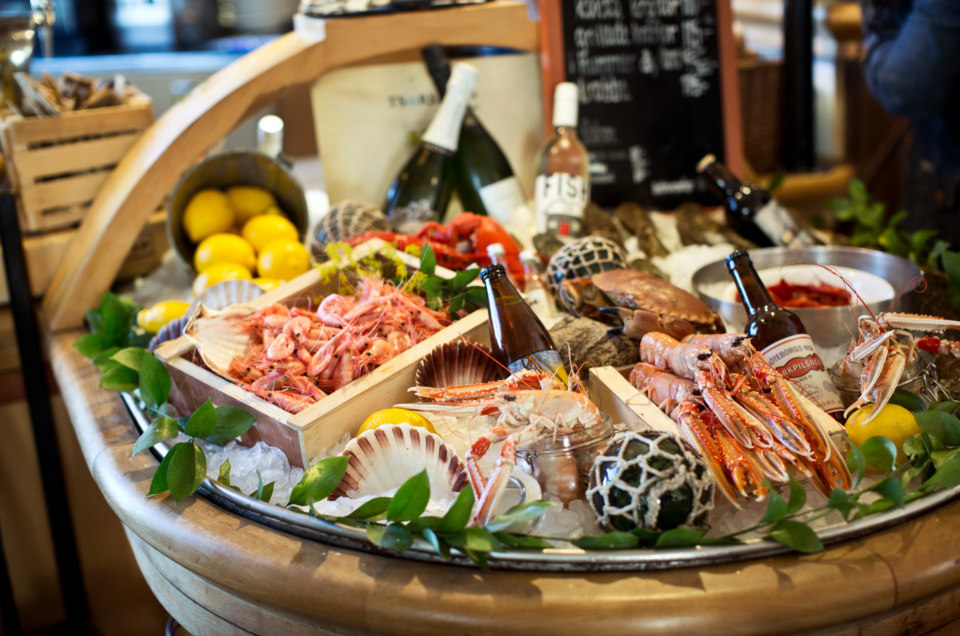 Tina Stafrén/imagebank.sweden.se
Content Produced in Partnership with Gothenburg, West Sweden, Volvo OSD & Visit Sweden
We've said it once and we'll say it again: Sweden morphs into a real live Christmas card in the wintertime.  From the Christmas markets in Gothenburg to kayaking along the islands in West Sweden, the country becomes a haven for winter adventure and holiday fun by December of each year. Our sister site iExplore.com has been highlighting the best adventures and undercover delights West Sweden has to offer, but we wanted to send a special duo to experience it all covered in snow.
After a whirlwind travel year, Jade and Bob of Vagabond3 set out on a seven-day trip to West Sweden in mid-December. With the help of Volvo's Overseas Delivery Program, they were able to explore downtown Gothenburg (and even a Michelin-star restaurant!), take in all the Christmas markets and festivities and before driving to the islands on the coast for fresh seafood and beautiful scenery. Fresh off the plane, Jade sat down with us to tell us more about the dreamy trip, how she nailed the shots, and why she thinks a winter road trip through West Sweden is certainly one for every Christmas-enthusiast's bucket list.
Hey Jade! Last time we spoke, you were touring Manchester and Northern England. What have you been up to in between now and then?
Oh, wow, 2017  was a whirlwind! From Manchester, I flew to Montana and embarked on a seven day road trip from the Northeastern city to Glacier National Park. There were a lot of "no-service" moments and forced a digital detox on me (probably very needed). The summer consisted of a lot of travel around the US — with stops in Zion National Park, Palm Springs, Rapid City, Knoxville, Breckenridge, Mammoth Mountain, St. Augustine, Tucson, the North Carolina Smoky Mountains and Sandy Springs, Georgia. 2017 was a big travel year for us.
You're latest trip was to West Sweden and the city of Gothenburg for a winter wonderland vacation. Tell us about the sweet ride you got through Volvo!
The road trip around West Sweden in a Volvo was pretty sweet. Before this trip, I didn't really know that much about the Volvo brand, I just knew that Volvo's were really safe cars and were made in Sweden. Visiting the factory, meeting the makers, and seeing all of it in action really made the Volvo brand feel very personal to me, especially after gallivanting around West Sweden in one of the new V90 station wagons. There is SO MUCH room (which was good because we brought about 10 suitcases). The idea actually started with the idea of 'buy a Volvo, get a vacation', where you would get two tickets to Gothenburg to tour the Volvo factory and explore Gothenburg before returning home where you're new Volvo was waiting for you at your local dealership. Isn't that such a cool way to buy a new car? I wish every big purchase were like that!
You were in Gothenburg just before Christmas, the holiday capital of Sweden. What is the atmosphere like there this time of year?
Gothenburg is a Christmas wonderland. Every alleyway and street are decorated with Christmas lights, there are several Christmas markets, including the largest Christmas market in Sweden at Liseburg, and there is the traditional St. Lucia concert on the 13th of December. Since the sun goes down pretty early in the winter, it was so nice and festive to wander outside and have the whole city lit up from Christmas lights.
What were a few of your favorite Swedish holiday traditions to partake in?
We had several Swedish Christmas dinners while we were in West Sweden and while they were all a little different, there were several parts that were always the same. We started with some variety of pickled herring – which I loved! – and a glass or two of glugg, a muled wine hot cider drink with almonds and raisins. Beyond food, I loved watching the singing Christmas tree in Gothenburg each night and watching a live performance of St. Lucia in a Swedish Cathedral was pretty special. I'm not sure any other version will do now!
I loved the Christmas market in Haga, one of the oldest areas of Gothenburg, too. There are carolers and traditional glugg, pastries and ornaments for sale in each booth. The year-round shops are all decorated for the season and it just feels so Christmas-y.
Gothenburg is situated on an archipelago with dozens of islands. Which islands did you get to explore?
There are actually hundreds of islands off the coast and many easily accessible via our Volvo, either by bridges or ferries. I wish we had had time to visit them all! On this trip, we visited Fiskelbackskil, a seaside resort town with rich history in fishing herring. The Gullmarsstrand Hotel is located on the ocean, with views of the village and little islands off the coast. We spent most of our time hiking around the sea or relaxing in the oceanfront spa. From there we drove to Grundsund for a guided kayak tour, where we sipped glugg out of water bottles in our dry kayaks. It was an epic adventure and I can't wait to share the videos from it. Continuing the drive, we spent a night at Ladfabriken on Orust Island, a town with 23 year around residents. We had a magical Christmas dinner inspired by the sea and meet the two loveliest B&B owners, Johan and Marcel. Our last island visit was the Island Kladesholmen, where there are old herring canneries and where now almost 50% of the Swedish herring comes from. We stopped in Salt and Sill for a pickled herring cooking lesson but am dying to get back to spend a weekend on the floating hotel.
The coast has such a great adventure scene. Aside from touring the islands in your Volvo, what other activities did you try while you were there?
We did some hiking but our favorite adventure was definitely the sea kayaking. We got all bundled up in our wool layers and embarked on a three-hour kayak adventure to some of the nearby islands. We saw some seals and braved the waves but the most memorable part was definitely that it started to snow during the trip. I've never been kayaking in the snow before so that was definitely memorable!
Our friend Kristin Luna tells us the Gothenburg Archipelago is also haven for seafood lovers. What were your top three meals?
In no particular order, my favorites in Gothenburg were lunch at Restaurant Gabriel, located in the Feskekorka fish market hall, dinner at the Michelin Starred restaurant SK Mat & Manniskor, and dinner at The Barn. On the islands, the seafood inspired Christmas dinner at Ladfabriken was #1, followed by Villa Sjotorp and Brygghuset Restaurant, both certified by Taste of West Sweden, that guarantees top quality foods and incredible experiences. Both were more than impressive.
As a photographer, what were a few of your must-shoot scenes in and around West Sweden?
The island villages are so photogenic, so I'd highly suggest spending a few days out there. If you're into art and photography, a stay at the Nordic Watercolor Museum's artist's retreats would be really fun. They are small studios on the island that you can rent out to practice your watercolor or photography. I loved photographing all the storefronts in Gothenburg and the view from the armory can't be beat for sunset.
Winter in Sweden offers a short window of light for outdoor photography. Do you have any photo tips for travelers this winter?
Plan your days around being in each location from 9:30am to 3:30pm. The sunrise is often just as colorful or maybe even more so than sunset depending on where you are located. Give yourself a few extra days to explore — we were there for seven days and really only had about 40 hours of daylight to shoot!
Ready to begin planning your own winter trip to West Sweden and Gothenburg this year? Check out the content on our sister site iExplore.com for all the tips, tricks and hacks for your itinerary!
*Interview conducted by Corinne Edmiston
Other Voices you might like