Lombard and Fifth's Christmas at the Fairmont Empress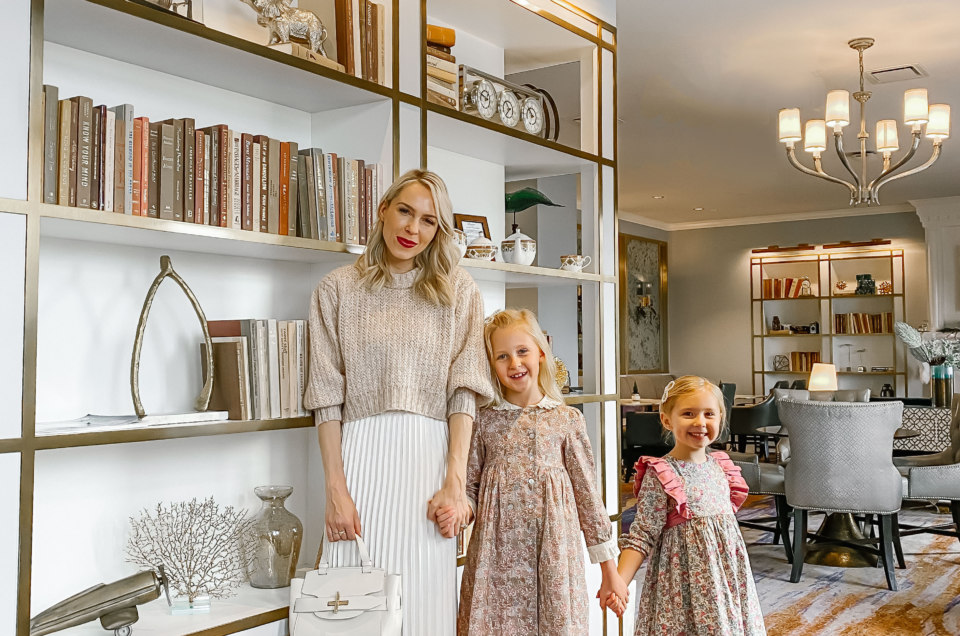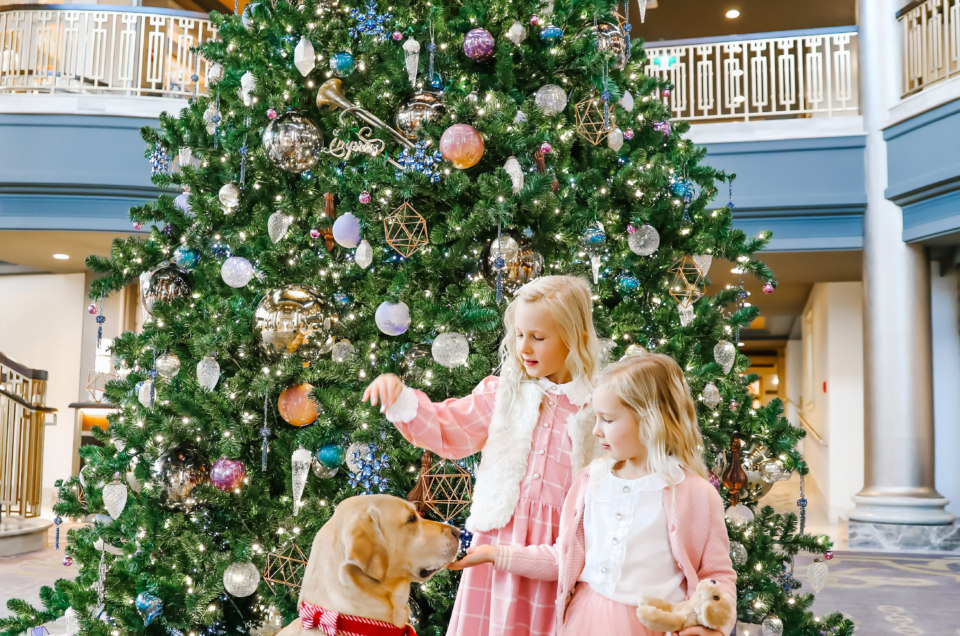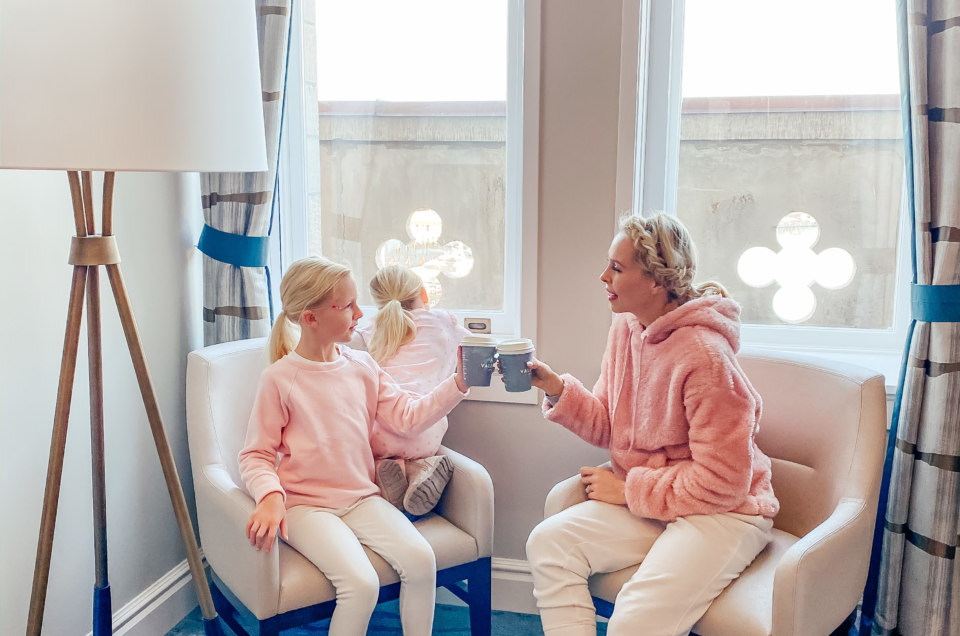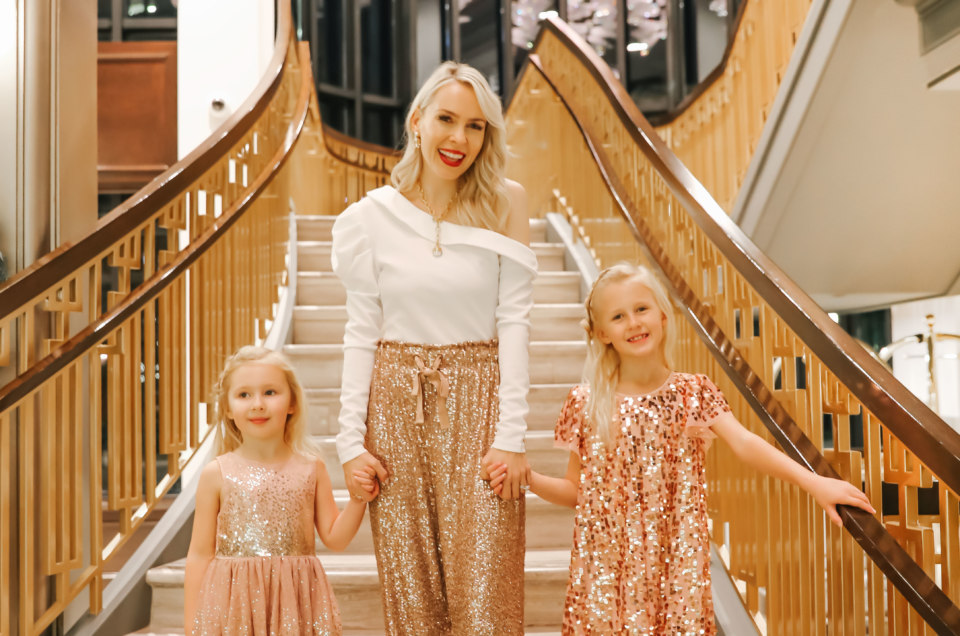 Veronica Levy is the creative behind Lombard & Fifth, a blog full of style, beauty, and travel inspiration. Whether she's at home in the San Francisco Bay Area or traveling somewhere a bit further, this hardworking mama of two loves to inspire and motivate her followers with fun fashion and adorable photos—which is exactly what she did on her last trip which brought her to the Fairmont Empress in Victoria, British Colombia. Experiencing Christmas at the Empress as a family, the Levys enjoyed a holiday getaway unlike anything we've ever seen! From festive afternoon tea and s'mores on the veranda to taking in the city's Christmas lights and more, this was an extra special experience worth following!
Hey Veronica! We're so excited you're here! Let's start off by getting to know some more about you and how you got into blogging!? 
My college degree is in fashion design and being in a creative field is something I knew I would always have the most interest in. When I discovered the blogging world over 7 years ago, I immediately connected to it. A space where I could share my own style ideas, our home décor, and now family adventure was a perfect fit! I started out doing only fashion and expanded from there into lifestyle.
Your most recent getaway brought you to Victoria, British Columbia for a stay with the Fairmont Empress—have you ever explored this area of Canada before? 
This was our first trip to Victoria Canada, and I have to say, will most definitely not be our last! Eric and I both kept saying to each other that we can't believe such a place exists. The whole area felt like something out of a movie or a throwback to another time. It was such a treat to experience something outside of the daily hustle and bustle of San Francisco and it gave us a true sense of being on vacation. 
View this post on Instagram
Christmas at the Empress is a quintessentially Victoria experience with so many festive events. What were some of your favorite activities during the trip? 
Our afternoon tea at the Empress was a big standout for us and something I will remember forever. It was so special to have the girls get all dressed up and watch Charlie try to be a big girl like her sister, holding the glass cups. The girly girl in me was in heaven!
The Fairmont Empress is an iconic luxury hotel. What made it stand out from other luxury properties you've visited? 
This was the first luxury property we have stayed on which offered so much for all ages. We could have never left the hotel and have the best family vacation! From the etiquette classes for the girls, to the Gold Lounge and s'mores at night, the large offering of available activities definitely made this property a standout. Aside from that, the rich history of the hotel was just incredible. We wanted to explore every part and learn about what made it special. It was a different feeling staying in such a historic property—one that you just don't get staying in a newly built hotel.
View this post on Instagram
Your adorable daughters, Grace and Charlotte, joined you on this trip—it looked like they had such a blast! From meeting Winston, the property's Canine Ambassador, to etiquette classes and their very own play tent set up in your room…What were the most memorable parts of the trip for them? 
For our girls, the time with their BFF Winston was by far the most memorable for them. They woke up every morning asking when they could go say hi to him and would ask if he would be available to say good night to them at the end of the day. It made the property feel so homey for them and allowed us all to connect even more. Funny enough, the Gold Lounge was their other favorite. They loved picking out their own little treats and having their corner where they could play and read books. The tent in their room was definitely a big highlight too, with Grace yelling "wow, I've been dreaming of this!" when she first saw it. Their grandparents bought one for them for Christmas now after seeing them playing in it on my stories! Finally, ice skating at the Butchart Gardens with our whole family was another great experience for them and something we will all remember for years to come.
View this post on Instagram
As a part of #ChristmasattheEmpress, you had the chance to try out Festive Afternoon Tea and S'mores on the Veranda! Can you tell us some more about these experiences? 
The afternoon tea was my absolute favorite. Having this activity during the Christmas holiday in the stunningly decorated room made it feel even more festive and beautiful. I loved every detail from the perfect selections both for Eric and I and the girls to the impeccable service from the staff. The s'mores experience was my husband's favorite. It was so nice to have that cozy family time at the end of the day to talk about the activities we have had and enjoy the treats. The view from the veranda with all the glimmering lights was just magical and we took a family walk around the area after our s'mores. The girls loved it.
You also had the opportunity to experience Christmas dinner at the property's Q Restaurant. How was that?! 
This was such a special family treat for us. The food was amazing and the whole ambiance was just magical. The girls loved their desserts and Eric LOVED the prime rib. It was so nice to experience such a high-end dinner, while still having our girls feel so comfortable at the space. We headed to the Gold Lounge after for a late-night family treat since it was our last night and the girls enjoyed some hot chocolate.
View this post on Instagram
As a blogger (and mother of two), which charming Instagram-worthy spots around the greater Victoria area would you suggest fellow families and travelers check out? 
We loved taking the girls to the Royal BC museum. They explored all 3 floors and met father Christmas! The Butchart Gardens could be an entire day and I will definitely plan on making a full day of it when we come back to Victoria. There were so many activities, food options and shops there to explore!
What are your best tips for traveling with kids? 
Thought we sometimes break this rule ourselves…I think it's very important to schedule down time when traveling with kids. Every mom knows their own kiddos' limits and although you may want to just go, go, go while you are on a trip, if you take a few breaks throughout the day and have them relax in a quiet room—you'll get many more smiles from them at dinner! We also try to always pack activities to keep our girls busy at restaurants, in the car and on the plane.
Anything else that you would love to share with us!? 
I have been to many properties over the years and have to say the Fairmont Empress was the absolute best at anticipating needs for both the adults and the kids in the group. From activities to menu offerings, to the overall atmosphere in the hotel. I am amazed at how they were able to create the perfect environment for our children who love to run around and play, while also giving us an elevated high-end experience which was so perfect for my husband and I.
Other Voices you might like