Itsy Bitsy Indulgences at the Fairmont Scottsdale Princess
Photo by Shannon Pulsifier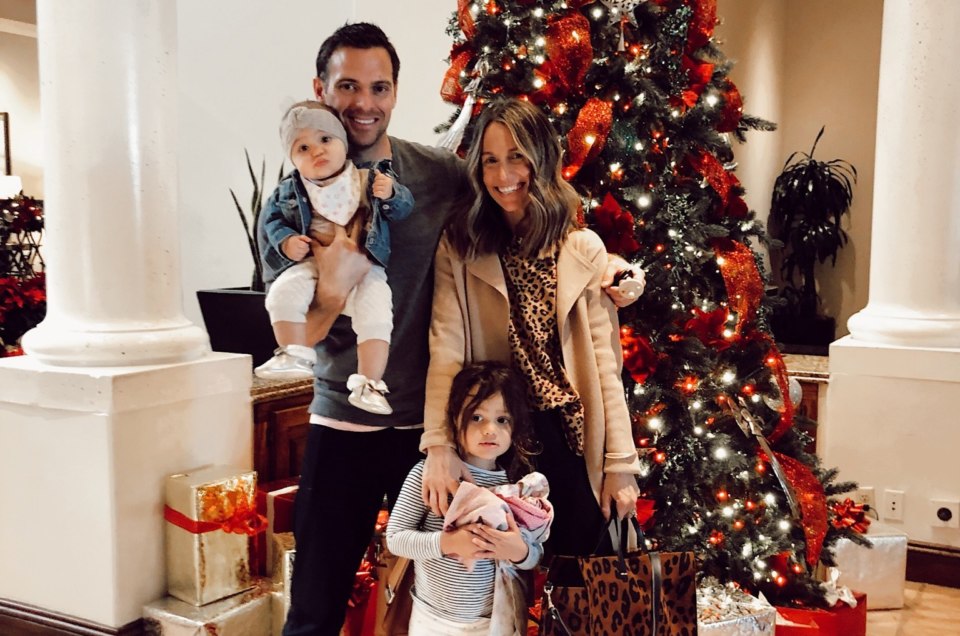 Photo by Shannon Pulsifier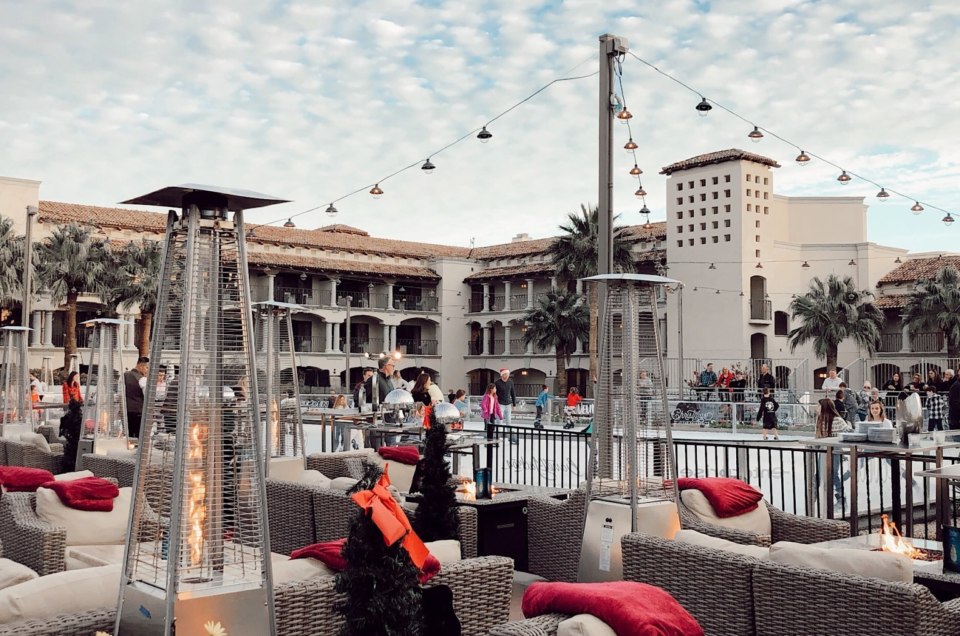 Photo by Shannon Pulsifier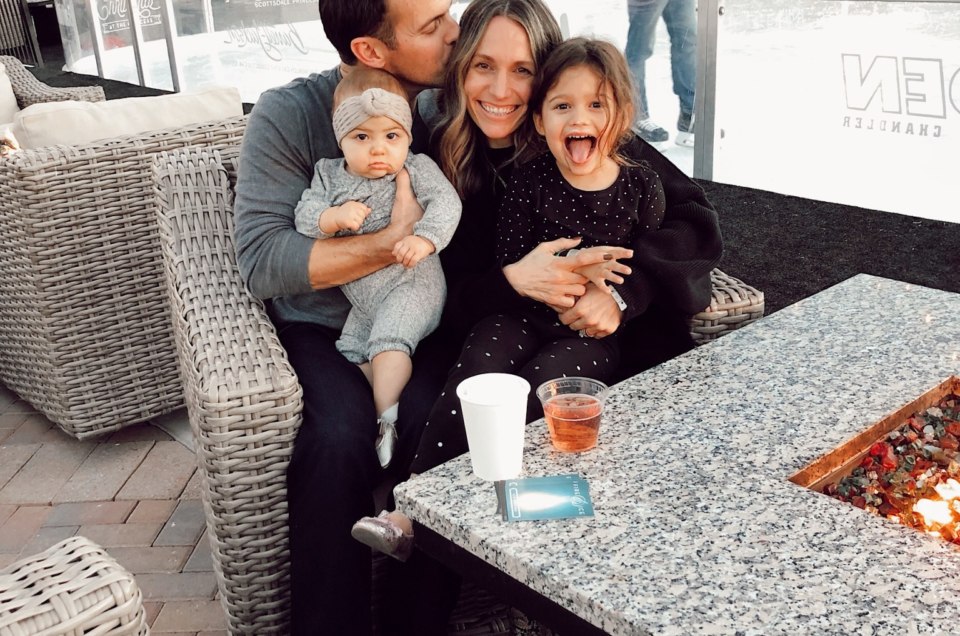 Photo by Shannon Pulsifier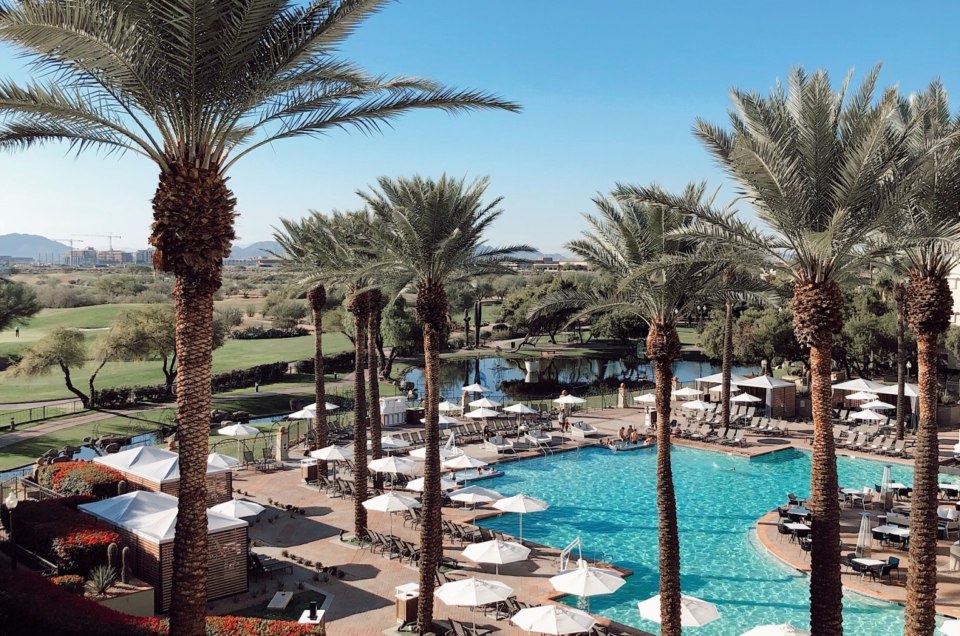 Photo by Shannon Pulsifier
Sharing all of the small indulgences that life has to offer, Shannon Puslifer lives a balanced and full life that her followers love to keep up with. Between her love for champagne and her two precious little girls, she inspires her audience to elevate their daily life through practical fashion, motherhood, and travel! Her most recent journey brought her to Scottsdale, Arizona for the 10th Annual Christmas at the Fairmont Scottsdale Princess. If you're not already in the holiday spirit, you will be after hearing all about her joyful trip to this amazing desert wonderland!
Hi Shannon! Welcome, welcome! We're so excited to get to know some more about you and how you got into blogging—tell us everything!
My blog started 7 years ago as an outlet from my 9-5 job as a licensed marriage + family therapist… basically a way to share life's small indulgences.  It was initially something my younger sister and I did together, but when she made a career change, she was no longer able to do it alongside me. So at about year 3, I started doing it solo.
View this post on Instagram
You've recently visited Arizona with your family for a stay at the Fairmont Scottsdale Princess. Was this your first time checking out Scottsdale?
I've been to Scottsdale several times before, but this was the first time being back as a family… and first time back in 8 years!
With lots of kid-friendly activities and festive entertainment all season long, the 10th Annual Christmas at the Princess is the perfect destination for creating new traditions together. What was one memory you made with your daughters and husband that you'll never forget?
The ice skating was so fun! It was Harper's first time ice skating and she kept saying she felt like Ana and Elsa from Frozen. That's something we will all cherish!
View this post on Instagram
The Fairmont Scottsdale Princess is an incredible property all year-long. What made it stand out from other luxury properties you've visited?
All the amazing amenities… especially the pools and all the activities. While we didn't take advantage of the pools, I love all the different options… from the pool with a slide, to the white sand beach… The service was excellent, as well. Everyone was so responsive and attentive!
From Santa's Secret Headquarters to the Princess Express Train and S'mores Land, #ChristmasatthePrincess is jam packed with fun things to do. What was your personal
favorite experience?
The rink side fire-pit was our family favorite, for sure!!
As a part of this desert wonderland, you also had the chance to indulge in a Rink-Side VIP Fire Pit. Can you tell us some more about this!?
This was our favorite experience by far! It allowed us an opportunity to relax, take everything in, and just enjoy the entire experience. Harper was able to roast marshmallows, TJ and I could have a few cocktails, and the service was excellent! I also loved that it allowed us to come and go as we please onto the skating rink.
View this post on Instagram

You dined at the property's Toro Latin Restaurant & Rum Bar, Ironwood American Kitchen, La Hacienda and more! Which spot would you most recommend your followers hit during their stay?
La Hacienda! Great atmosphere and delicious food!
Looks like you also sipped on some delicious cocktails during your visit! Did you and your husband have a favorite?
I loved my Serrano Margarita at La Hacienda and TJ loved his Black Currant Margarita… both were delicious and the presentation was a 10 out 10!
View this post on Instagram
What is your best travel advice for traveling with young children?
Have low expectations and roll with the punches! Traveling with kiddos is a completely different experience than traveling with just your significant other. You have to expect that there will be bumps along the road. We have taken this perspective with every trip we've taken and have always returned with such amazing memories… even the trips where things went south frequently (even when we've had a baby up all night from teething…). I also think it's important to find a balance and pick a resort that has amazing amenities that both kids AND the adults can enjoy. We always pick one kiddo activity and one adult activity a day when we're on vacation—even if it's just a 30 minute happy hour! This allows us to relax and enjoy the time away, as well!
Any other tips and tricks you learned during your stay that you would love to share with us?!
Everything was great! Thank you so much to the Fairmont Scottsdale Princess for allowing my family and me to experience this wonderful experience! We are truly grateful!
Other Voices you might like