Bucket List Journey on how St. Louis Fit her Bill for a Great Couple's Adventure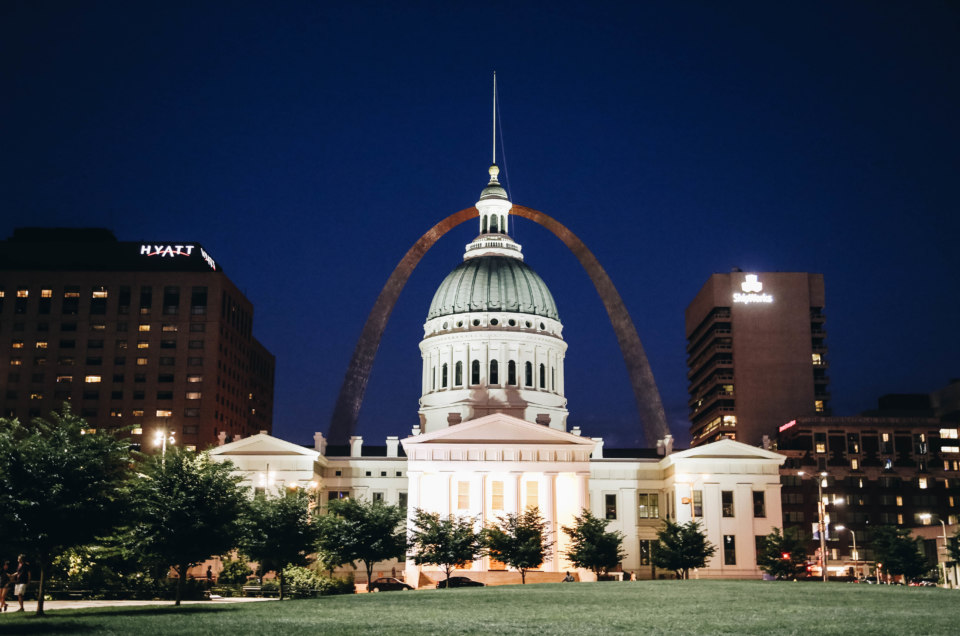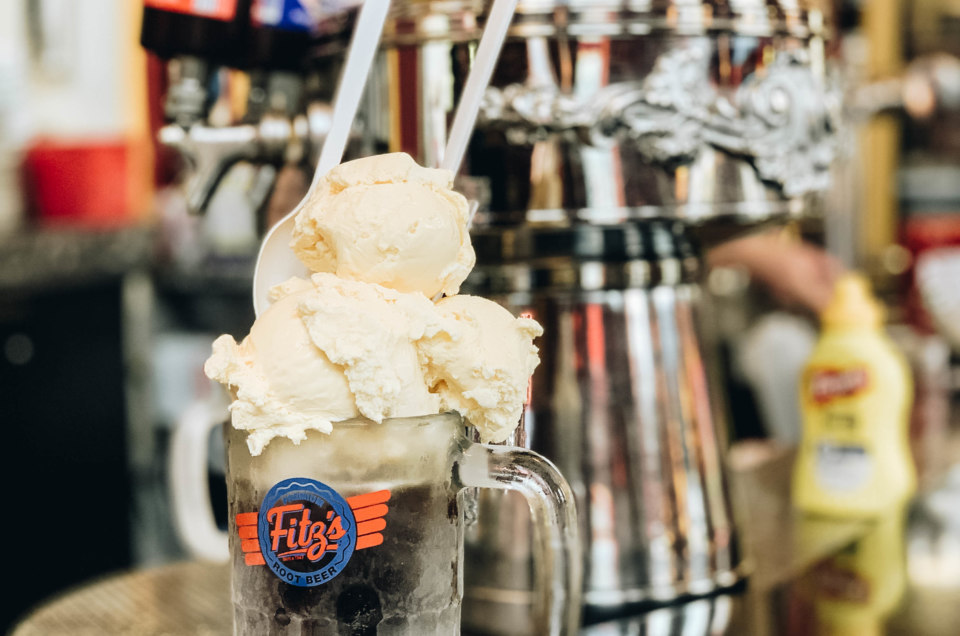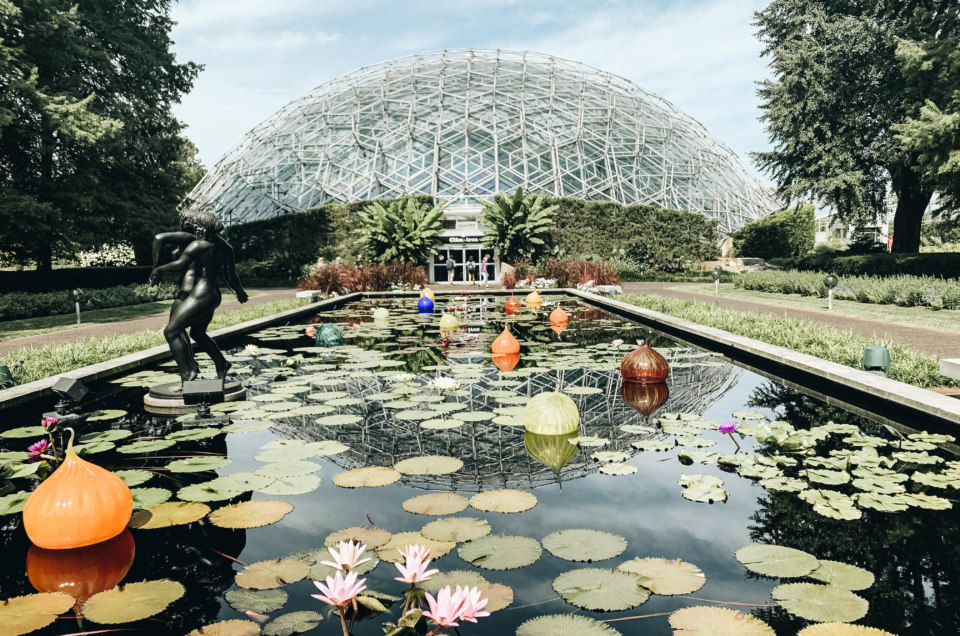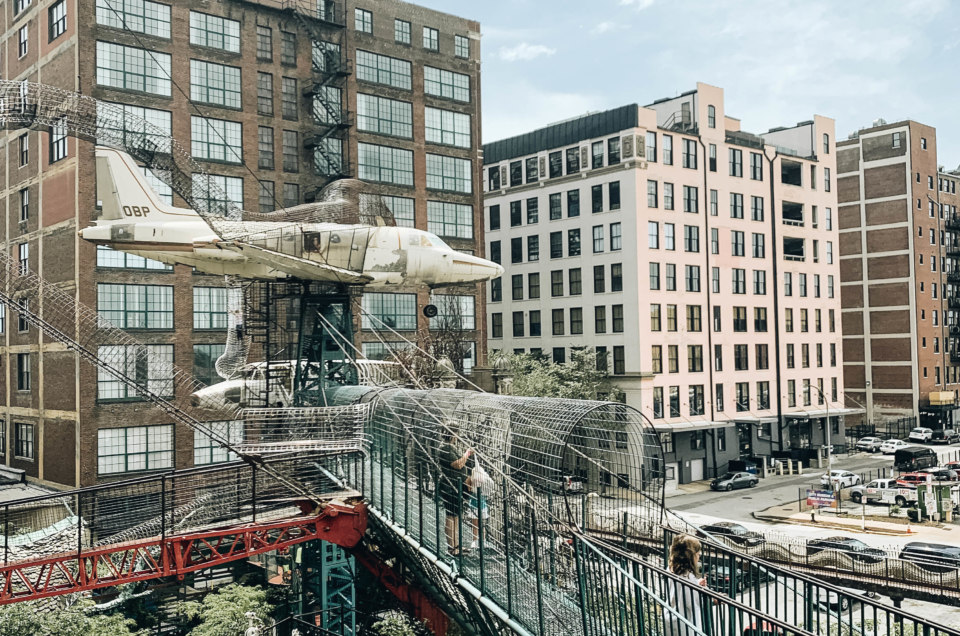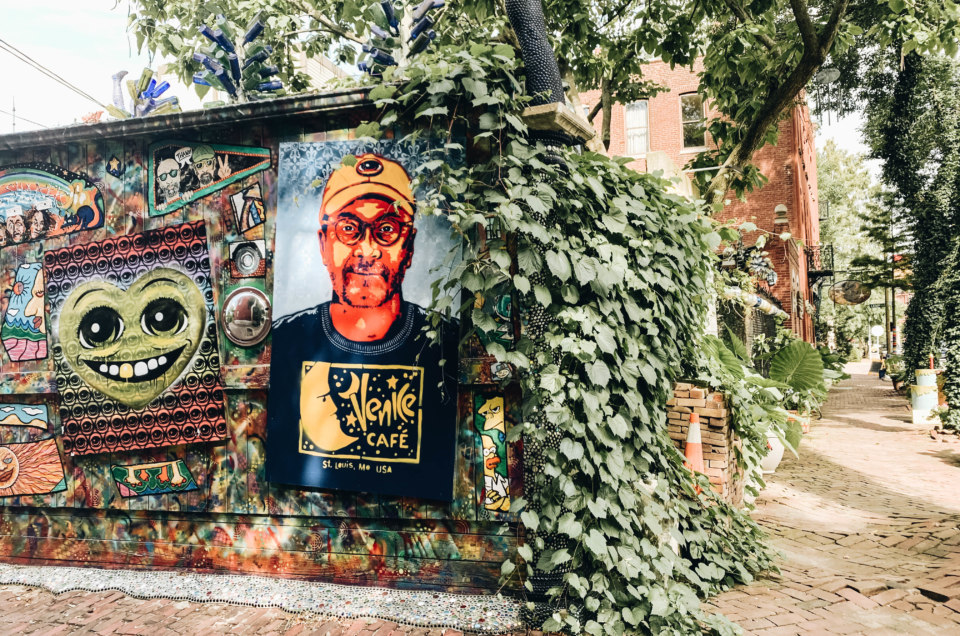 This post was produced in partnership with Missouri Tourism and Travel Mindset. 
Hi Annette!
You recently took a trip with your husband to St. Louis, Missouri, and it looked like a blast. We're excited to hear all about it, especially The City Museum, so let's get to know you a bit and then delve into your fun Missouri trip!
You live in California, right? That sounds gorgeous for sure. Tell us a bit about what you get up to out there? 
The little city of Petaluma in Northern California is my home base. We are centrally located in Sonoma County, about 45 minutes north of San Francisco, 30 minutes from Napa Valley in one direction and Bodega Bay beachfronts in the other. So, needless to say, there's plenty to do! My husband and I love to go wine tasting at the vineyards, discover new restaurants and explore the tiny neighboring towns. But, we also have a new home so we enjoy being there working on house projects.
In reading about you on your site, your restaurant you own with your husband, Peter, looks delicious. How did you two decide to own and operate an Italian restaurant?
My family has actually been in the restaurant business my entire life, I was practically raised in dry storage rooms and commercial kitchens! I guess you could say that it's in my blood. Peter, on the other hand was a mechanical engineer by trade, but always had a love for the culinary arts. I like to say that I officially dragged him over to the dark side! 
Our current restaurant, Sugo Trattoria, is actually our third eatery that we've owned together. The first being a little New York Style deli in our hometown, followed by Twisted Vine in Scottsdale, Arizona, which was named one of the 15 Best New Restaurants by Phoenix Magazine! After, we both went to work for large corporate restaurants in order to learn even more about how the bigwigs in the industry do it. Then when the opportunity came up to own a restaurant in the city that we grew up in, we jumped at it. Twelve years later and we are still going strong.
Maybe more importantly, we love a good love story! How did you and Peter meet in the first place?
A whopping 25 years ago the two of us were standing in line to get into a local hotspot in our town of Petaluma. The night before Thanksgiving all the college kids came home and head to the most popular bars downtown. It was an opportunity to see friends that you hadn't seen in a long while. We started talking while we were waiting in the queue (so, technically we met outside of a bar, not inside of one!). About a week after we met, he asked me out on our first date  (he was playing hard to get!). As they say, the rest is history. Funny thing is, if you stand at the front door of our restaurant you can see the exact spot we met. 
What have been some of your favorite adventures the two of you have taken together? What makes for a great adventure?
Even though he only comes on a handful of my travels, we have had some amazing trips together. What makes a good trip for the both of us is a lot of great food, some unique adventures and a little culture (St. Louis definitely fit the bill!).
We have been on a junk boat through Halong Bay in Vietnam, on a crazy tidal bore rafting trip in Nova Scotia and restaurant hopping through Havana. But, one of our favorites was doing a self-drive 4×4 trip through central Greece. For nine days, we were guided on a Jeep convoy from Athens through the Pindus mountain range in central Greece. They took us on the roads less traveled, immersing us in the local culture and visiting remarkable sites.
What made you decide to pick up, start traveling and launch Bucket List Journey? 
After getting a handle on a case of severe anxiety and making a promise to never let fear make my decisions for me, I started on my Bucket List Journey by vowing to take one step everyday towards my goals.
A bucket list was an invitation for me to dream even bigger, to step out of my comfort zone and face my fears head on. It was about taking all my dreams, adding the belief that they can come true and then taking steps everyday towards accomplishing them — a concept that I could stand behind. The niche also allows me to focus on goals beyond just travel, which was important since my passion is not only exploring the world, but also collecting experiences of other natures, too.
As far as the blog goes, soon after making promises to myself and getting a handle on my anxiety, I started a teeny tiny blog called Bucket List Journey whose mission is to give every person in the world the tools and inspiration to live their bucket list. For the first couple of years, it only had about 10 visitors per month, but I was still super proud—I mean 10 whole people. Even with few visitors I continued blogging because there was something really therapeutic about writing about my goals and knowing that even one person was reading it was holding me accountable for actually achieving those goals. And when I continued to share about something that I was so passionate about, the blog began to grow. And today, 10 years later, this little blog has turned 10 visitors per month into over a half of a million. 
Because of that growth of the blog and the social media accounts attached to it, I have been offered many amazing opportunities (like piranha fishing in the Amazon. Who does that?) and because of that fearless promise I made to myself, I said yes to a lot of them. Companies wanted me to promote their products, a publisher wanted me to write a book and tourism boards starting inviting me as a marketing influencer to their destinations — essentially I get paid to travel the world and check goals off my bucket list along the way. And I'm not going to lie, it IS the best job ever. Because I am living my dream.
Onto your awesome Missouri trip! St. Louis looked like so much fun! What was one of your favorite things you got up to out there? 
We had so much fun that is hard to narrow it down to just one, so I'm going to give you two! The first was a stop at the very quirky and unexpected Venice Cafe. The funky watering hole's decor is the main attraction. It's covered in cool mosaic walls and a hodgepodge of bric-a-brac sticking to every surface. It was fabulous!
My second favorite stop was the Climatron at the Missouri Botanical Garden. The geodesic dome is filled with more than 2800 exotic flora!! But, the reflection of the dome in the pond outside was just as pretty as the inside.
Was there anything that surprised you about your Missouri trip? 
It was a pleasant surprise to see how many free things to do there were in the city! From the Moto Museum to Forest Park to the World Chess Hall of Fame, you could create a complete itinerary of things that cost little to no money!
We know you're a wine lover at heart, but you got to check out the Anheuser-Busch Brewery during your trip. What was that like?
Wine does own a piece of my heart, but going to the Anheuser-Busch Brewery was an absolute must on my St. Louis Bucket List!!! They had many tours to choose from but we opted for the free tour which gave us an overview of the beer and the brewing process, plus we got to meet a couple of the famous Budweiser Clydesdales! It was a bonus that there were also Bud samples at the end. Cheers to that!
We're dying to hear about the City Museum! It looks like such a whimsical place! What was a favorite thing you did there?
The City Museum made us feel like kids again! We loved crawling through the caves and walking across the outdoor bridges, but my absolute favorite thing was sliding down the 10-story spiral slide! It was quite a climb to the top, but a speedy ride to the bottom.
Since you're a restaurateur, we've got to ask. What was your favorite restaurant you visited in St. Louis?
The food scene really surprised me! There were so many cool and trendy restaurants that were serving incredible dishes, but we did have a favorite. We loved the Israeli-inspired food of Olio so much we went two days in a row! They make their pita on premise in their woodfire oven, so you must order one of their hummus plates that it's served with. And for dessert go to Ted Drewes Frozen Custard and get the Lemon Crumb. You can thank me later.
Other Voices you might like