Tour de Lust's Vancouver Adventure as Bride-to-Be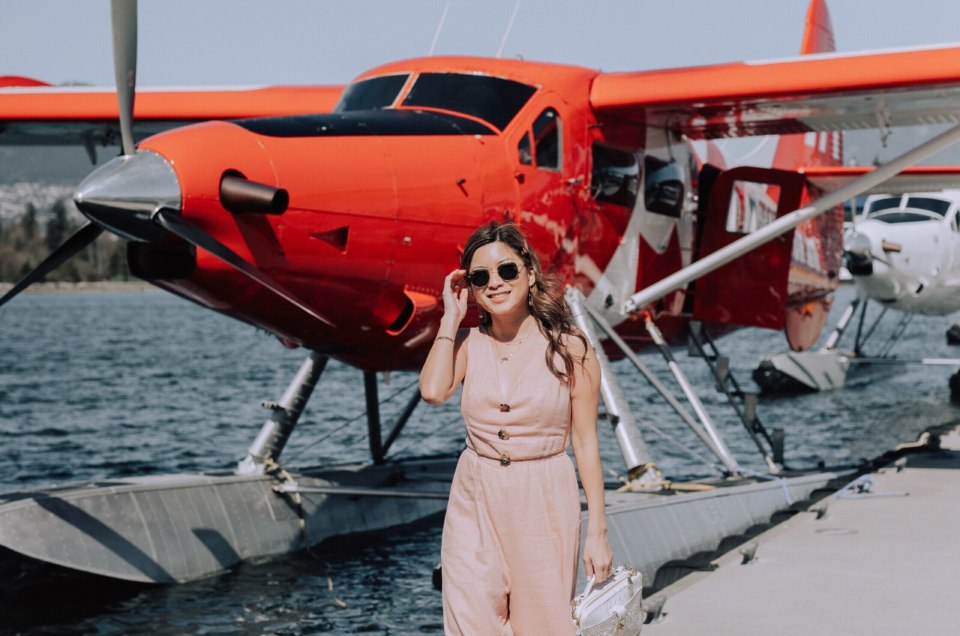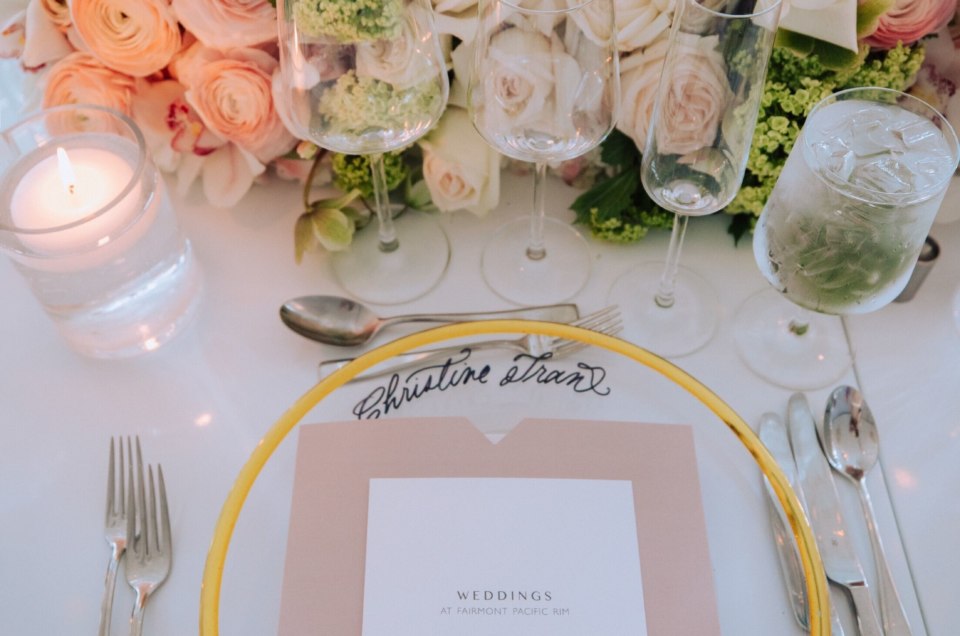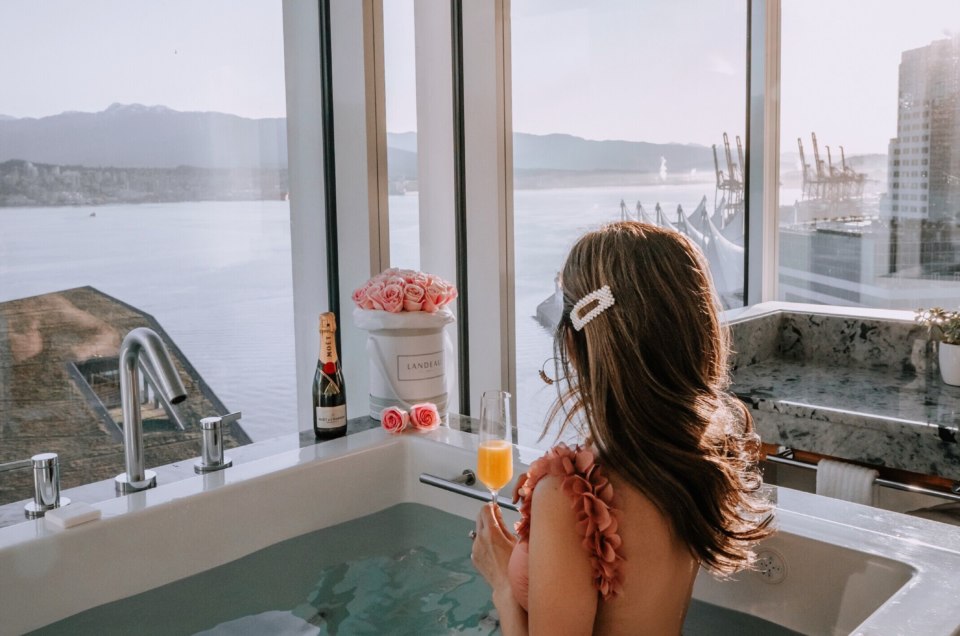 As the blogger and photographer behind Tour de Lust, Christine is always on the move, sharing her very best travel tips and favorite moments from around the globe. Whether she's spending the day in the air, at the spa, or exploring the sights of a new city, her vibrant and dreamy captures fill us with wanderlust. The bride-to-be recently took a trip to the Fairmont Pacific Rim, a luxury hotel situated along Vancouver's beautiful harbour, for a one-of-a-kind adventure. From celebrating the launch of Weddings at Fairmont Pacific Rim to seeing the city from above, she had a magical experience that came just in time before her own special day — and we're so excited to get the inside scoop!
Hey Christine! So happy to have you back! The last time we spoke you had just returned from your trip to Fairmont Monte Carlo. We're curious to know what you have been up to since then!?
After I got back from Monte Carlo last year I hosted my first group trip to Peru and Bolivia. I traveled to over 15 countries including Cyprus, Turkey, Malta, Costa Rica, and Norway for the first time. I also moved from SF back to NYC over the summer and have been planning my wedding at the same time.
Your most recent trip brought you from NYC to Fairmont Pacific Rim. Was this your first time visiting Vancouver?
I've visited Vancouver as a child but this is the first time I got to explore as an adult!
The Fairmont Pacific Rim offers a very luxurious experience for guests. What made it stand out from other luxury hotels?
I loved that the property has bikes for guests to rent to explore the city, shuttles to Capilano Suspension Bridge which makes it convenient for guests staying at the hotel. I love that the property also personalized the amenities with my name! It made me feel super special.
In celebration of Weddings at Fairmont Pacific Rim, you attended the property's stunning Wedding Runway, Fashion Show. What was your favorite part about the night?
There's so many but I loved that Galia Lahav designs were part of the show because I'll be wearing one of her dresses on my wedding day! The ballet show was also very unique, as well.
Your wedding day is coming up in September (SO exciting!). Did you gather any inspiration from the launch event for your own big day?
Definitely! I loved the floral decor at the dining area and floral decor when entering the hotel lobby. I definitely got inspiration to have a flower wall or decorations at my wedding reception.
As a photographer, which Instagram-worthy spots around Vancouver would you recommend checking out?
Capilano Suspension Bridge is one of the most popular spots but it's by far the most Instagram-worthy spots since it has multiple viewpoints and photo opportunities for tourists visiting. Stanley Park is also beautiful since there are so many great opportunities to shoot within the park and there's plenty of viewpoints for the best shots. Since I was visiting around the time the cherry blossom trees were blooming, I was able to visit Burrard Station to capture the most beautiful images of the cherry blossoms.
You had the chance to experience a dinner and Cocktail Lab Tasting at Botanist, named Vancouver's Best New Restaurant. Can you tell us about the experience?!
I loved dining at Botanist! The decor and atmosphere are very Instagrammable with the lush greenery and pink chairs. Not only is the space beautiful but the cocktails and food were amazing! The cocktail lab tasting was one of my favorite experiences because each drink was so unique and had a beautiful presentation.
In preparation for the fashion show, you spent some time at the property's Willow Stream Spa. How was your time getting pampered?
My experience was super relaxing! From the moment I checked in, they offered me tea and some time to relax in the lounge before my treatment. I rarely get facials but it felt amazing to finally get pampered and my skin felt very hydrated and refreshed.
We know you've had quite the busy travel schedule these days! What are your go-to long-haul travel tips?
For any long flight, I recommend carrying a face mask, lip balm and lotion to keep hydrated and refreshed throughout the flight. Noise canceling headphones will help me sleep or focus on the movies I'm watching on the flight.
Do you have any insider advice for other travelers visiting the Fairmont Pacific Rim?
I highly recommend stopping by the Giovane Cafe for the matcha buns!
Any other special experiences during your stay in Vancouver that you want to share with us?
Harbour Air is right across the street from the property and is a great experience to see Vancouver from above!
Inspired to recreate Christine's dreamy stay at the Fairmont Pacific Rim or want to have your own special day at the property?  Click here for more information about Weddings at Fairmont Pacific Rim and use Tour de Lust to craft your own Instagram-worthy Vancouver itinerary.
Other Voices you might like