From The City to Fairmont Le Château Montebello With A Slice o' Pi
Photo by Andrea Pion Pierre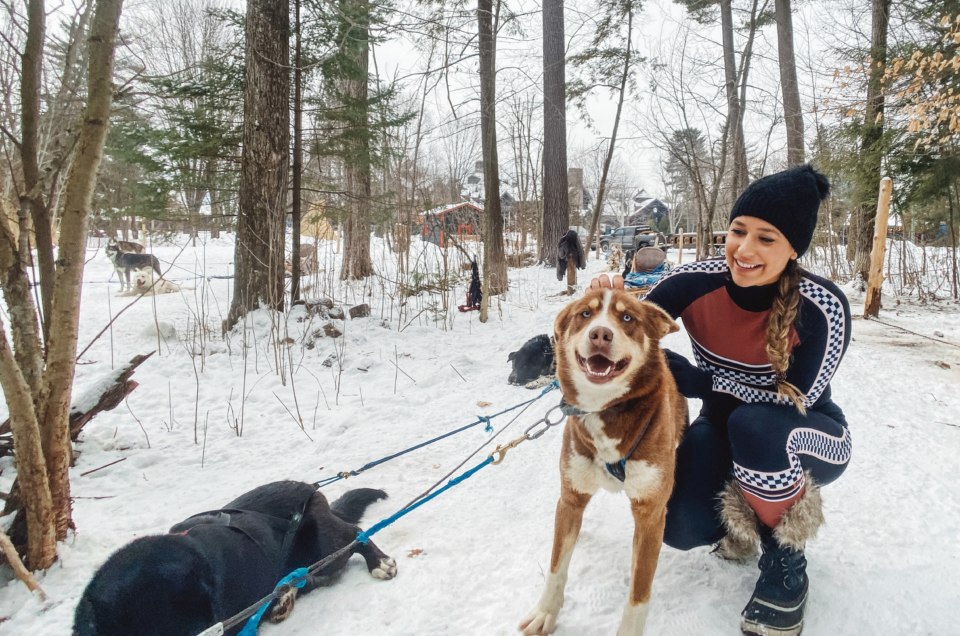 Photo by Andrea Pion Pierre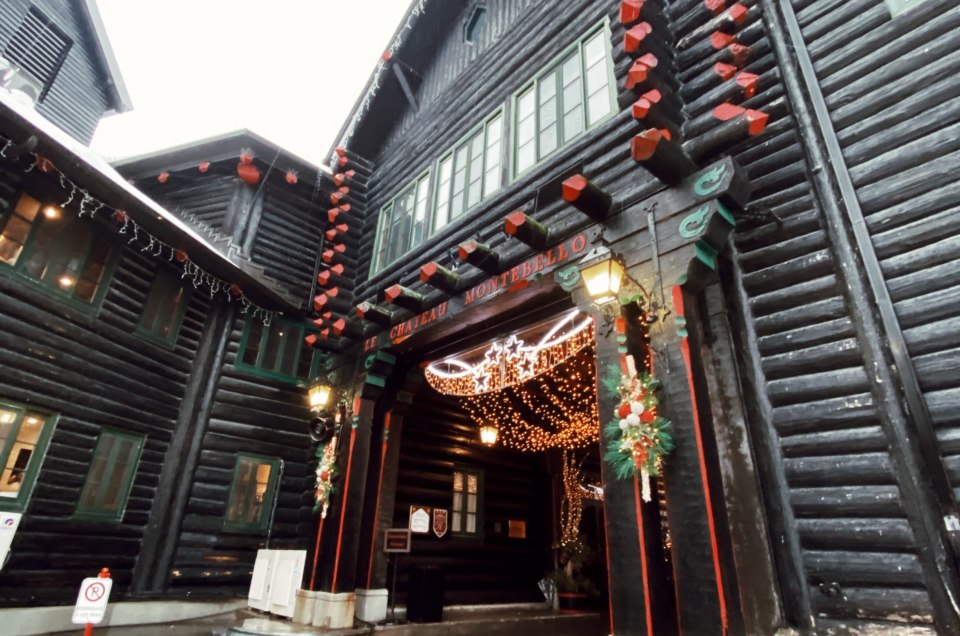 Photo by Andrea Pion Pierre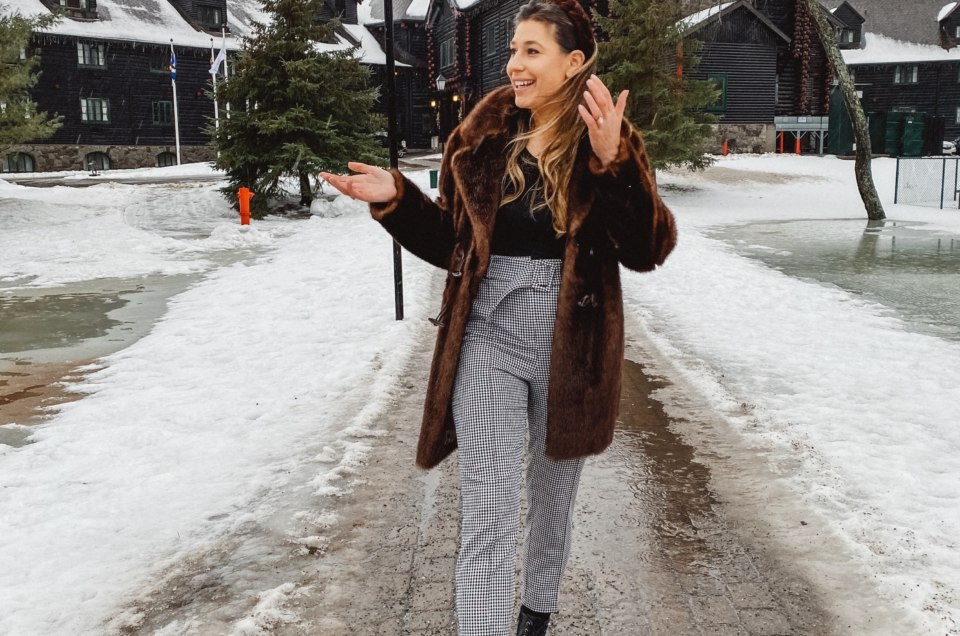 Photo by Andrea Pion Pierre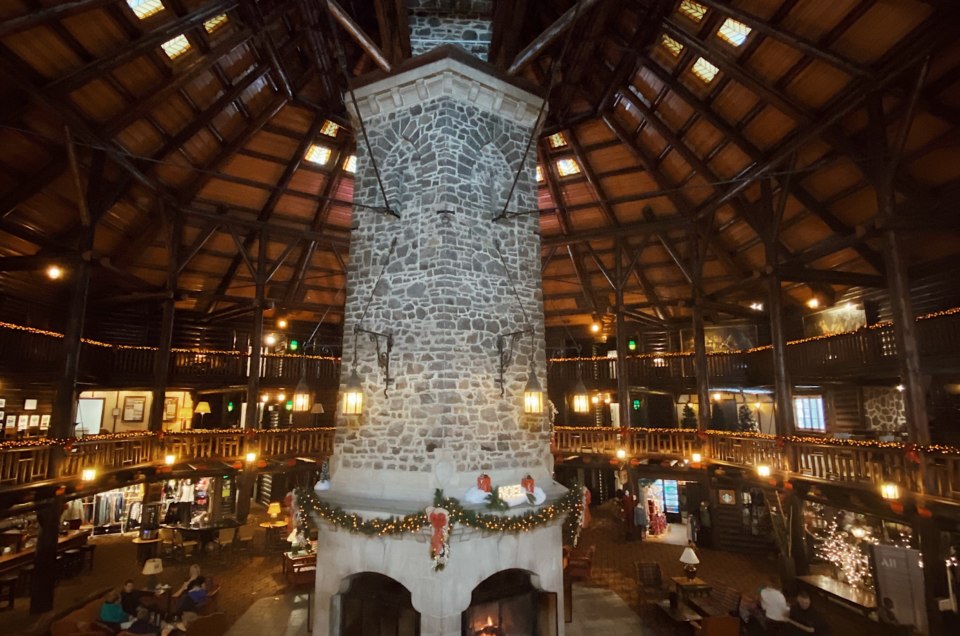 Photo by Andrea Pion Pierre
Based in NYC, Andrea is a newlywed, twin mama, and the lifestyle blogger behind 'A Slice o' Pi'—a destination for everything from fashion and city life to travel and more. She documents all of the things she cherishes most, sharing life one laugh at a time with her 230K Instagram followers. We recently got to know Andrea and sent her on an exciting escape from the city to Fairmont Le Château Montebello, the world's largest log cabin! Traveling for the very first time with her babies, Parker and Preston, the Pierre family got a true Canadian experience. And we got a little slice of their stay! Read on for an inside look at A Slice o' Pi's dreamy winter getaway with Fairmont Montebello.
Hey Andrea! Welcome home 🙂 We're so excited to chat with you….How about we kick things off by getting to know some more about 'A Slice O Pi' and how you began blogging?
I began food blogging in 2012 after graduating college. When I moved to NYC in 2013 for a career in finance, I began changing the direction of my blog to more fashion/lifestyle and re-launched as A Slice o' Pi in 2014.
Your most recent adventure took you to Canada for a charming getaway with Fairmont Le Château Montebello. Have you ever visited this area of Canada before?
I've never been to Canada before! I was so excited to finally visit and it was the easiest trip flying in from NYC!! We will definitely be back!
View this post on Instagram
The Fairmont Le Château Montebello is the world's largest log cabin, a special experience all its own! What made it stand out from other luxury properties you have visited? 
What made Le Chateau Montebello stand out to me, was its overall sense of warmth and everyone coming together. As soon as you walk in, you're taken aback by this stunning three story lobby and fireplace. It's absolutely beautiful. The lobby BROUGHT people together—a space you wanted to spend time in and hang out. It's just so cozy and inviting.
This was your first time traveling with your twin boys, Parker and Preston! Any tips and tricks for first time moms traveling with their babies?
Will be covering an entire blog post on —just too much we learned from our first trip! But some of my tips include: using a stroller to get through the airport and gate check it, and also using carriers to carry your baby onto the plane, so you have a free hand! This is also great if you need to go to the bathroom and you can't pass your child off to anyone, which happened to us! You can't fly with multiples in the same row, unless you buy extra seats so we each had to take a baby the entire flight. Lastly, have bottles ready to go for take-off and landing and provide them (feeding during those times helps with ear pressure)!
View this post on Instagram
From adorable robes waiting for Parker and Preston to dog sledding, live music and fireside hot chocolates in the lodge, there were so many cozy touches to your visit! What was the most memorable part of your stay?
Oh this is tough! We created a ton of memories and there are too many moments to share!!! If I had to choose one, the most memorable part of our stay had to have been the dog sledding. It was just too cool and such a one-of-a-kind experience!
You had the chance to dine at the property's Aux Chantignoles restaurant for breakfast, lunch, and dinner. Can you share one stand-out dish that would you recommend to your followers as a 'must order'? 
The food offerings are fantastic! And there is definitely something for everyone. For breakfast, my favorite dish was the maple syrup crepes. For dinner it had to have been the filet with truffle sauce!
View this post on Instagram
You also spent one morning at the Fairmont Montebello's luxurious spa—it looked divine! How was your very first reflexology massage?!
All of the spa's offerings are absolutely divine. I really enjoyed my first reflexology massage and was so relaxed and recharged afterwards. My Mother-in-law did the maple scrub and brought me a sample back…IT WAS UNREAL! Smelled so good. I wanted to eat it!
Curling is Canada's national sport and you got to give it a go with your husband, Marc, during your stay (how fun!!). Tell us about the experience!
Curling was quite the experience! Marc and I ended up getting quite competitive with another group there, haha! I've watched the game during the olympics and truly underestimated how fun it is. The property does a great job of introducing the sport with its sessions. Another activity that is fun for the family!
View this post on Instagram
One perk of staying at the Fairmont Le Château Montebello is its proximity to the village of Montebello. After spending the day walking into town and exploring with your family…Which Instagrammable spots around the area would you suggest other visitors check out?!
We explored the old train station, which is now a chocolate shop! It's called "Chocomotive", and it is just outside the property. We also picked up a bunch of local specialty items here like handmade baskets, maple syrup and maple cookies! Yum!
From sleigh rides and snowshoeing to cross country skiing around the property's 300 acres—there is so much #OutaouaisFun to enjoy at the Fairmont Montebello! What are some activities you're looking forward to experiencing next time!? 
We definitely want to come back and do the Land Rover Experience! It's so cool they offer that!!! I'd also love to explore more of the property on either a quad or snow mobile! I think it would be so much to come back in the summer to enjoy the boats and outdoor pool, as well…and also in the fall to enjoy the Fall Foliage. Okay, fine! I basically just want to move in!
Other Voices you might like