Ashley Renne Dishes on her Seeker Project Experience in Austin, Texas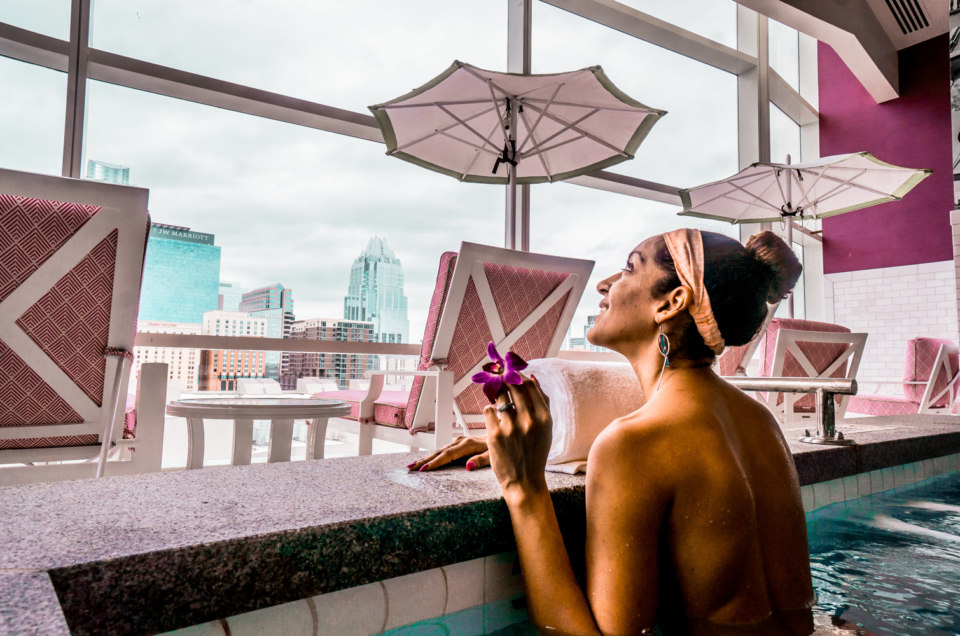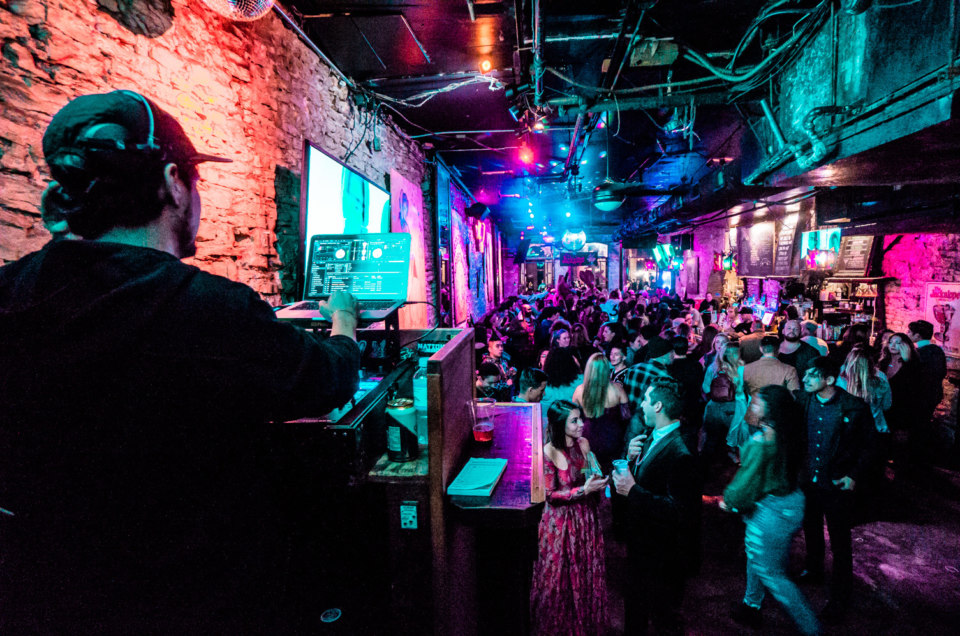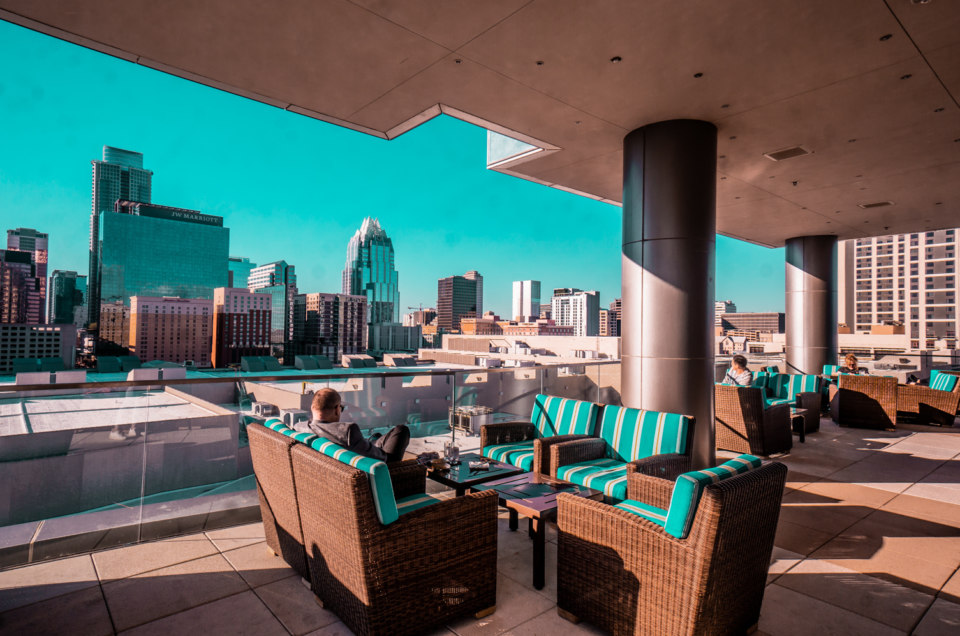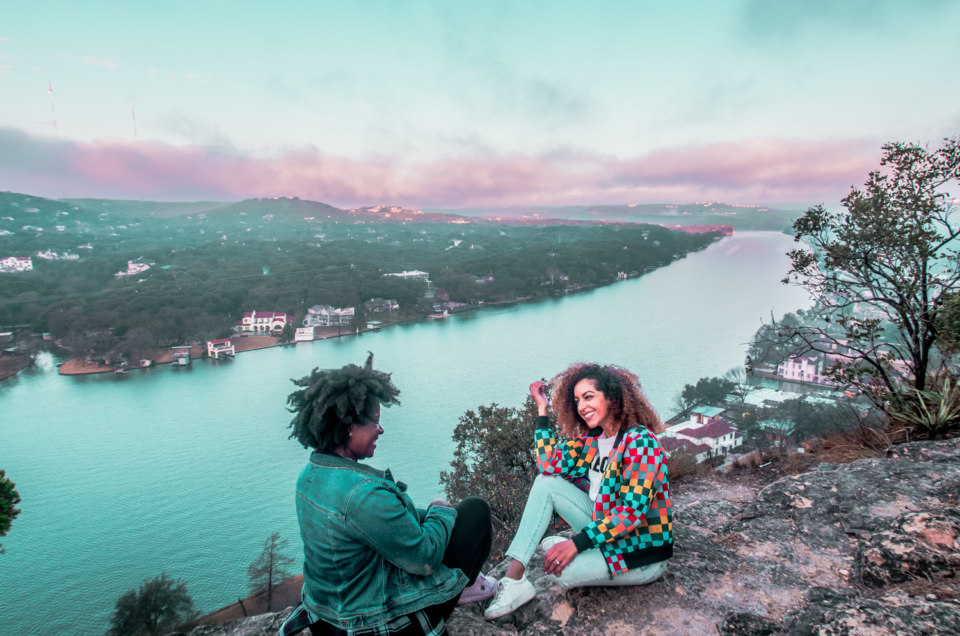 Ashley Renne of Hey Ashley Renne was so excited to learn of the Seeker Project, a unique travel discovery tool that isn't just another ordinary online quiz. After measuring behavioural and biometric responses to a series of imagery, the quiz match her with a destination that spoke to her truest travel desires — Austin, Texas! Taken by surprise, she chose to trust the intuitive technology behind the Seeker Project and quickly flew off to this quirky, charming city for a delightfully unexpected experience. While staying at the Fairmont Austin, Ashley had an off-the-beaten path adventure. From discovering delicious food trucks and vegan cuisine around the city to hiking Mount Bonnell at sunrise and exploring the local nightlife, she's sharing all of her very best tips with us!
Hi Ashley! Welcome back! The last time we spoke you had shared with us all of your best solo and vegan tips for Memphis, Tennessee. What have you been up to since then?
Oh yes what a fun trip that was! Traveling Memphis as both a solo and vegan traveler inspired me to explore more areas in the southern US on my own to see if I could further uncover just how much of the deep fried south has developed a more inclusive food scene over the years. I think the south in particular is an amazing region to explore right now as a vegan travel blogger, because I have a unique opportunity to show vegan, vegetarian, and health-conscious travelers how they can comfortably navigate destinations that they may have ruled out.
Your most recent trip was unique because of the Seeker Project. Can you tell us a little bit about your experience with the quiz and how you were matched with your ideal destination?
When I first heard about the Seeker Project, I was excited to learn of a quiz that utilized biometry and technology to determine my heart's travel desires. This sounded way more advanced than your typical online quiz — so of course I was down to try it! It used my reactions to a series of imagery to determine where I should go next. After I was done, I scrolled down to the results, and was in shock to be honest! It said in all caps "TEXAS". So, I said okay, Austin it is! Let's see exactly what it is about this city that makes it a good match for me — and that's exactly what I did. I'm glad I gave it a chance, because I didn't regret it.
How would you describe your travel style? Did the Seeker Project accurately reflect this?
My travel style is pretty versatile so my trips tend to unfold in a way that provides me a well-rounded experience. No matter where I go, I enjoy letting the local vibe of a destination guide my trip. Even if I have an itinerary, I still draw a lot of inspiration from locals along the way. If you followed my Austin stories, then you saw that I had no problem hanging out with complete strangers during my trip. I have found that being open and friendly to locals often results in uncovering gems you might not have experienced otherwise. I went barhopping in quirky places that weren't on my list, enjoyed a sunrise hike at Mount Bonnell, tasted vegan snacks at a local coffee shop, and ate my heart out at a vegan food truck – all thanks to locals. Then, the Seeker Project nailed it with its suggestion to stay at the Fairmont Austin, which provided that special touch of luxury and relaxation I needed to balance it all out. As a result, the entire trip ended up being a very accurate reflection of my versatile travel style — it was the perfect mix of intriguing culture, weird nightlife, luxe pampering, bomb vegan cuisine and off-the-beaten-path adventure.
The Le Club Accor Hotels brand really sets itself apart from other luxury travel brands with its unique services. What stood out most to you about the Fairmont Austin?
Fairmont Austin sets itself apart with everything they do. Before you even dive into the aesthetics of a hotel, the first indicator that will tell you if a hotel is really about luxury, is how its staff makes you feel. I felt welcomed the moment I stepped out the car and that feeling lasted my entire stay. Everyone there is friendly, knowledgeable, respectful, helpful, attentive, and gurus at what they do.
Austin is known for being one of the country's top foodie cities. Did you stumble on any noteworthy vegan-friendly spots?
I love how vegan-friendly Austin is! I wasn't expecting that from Texas and was so pleasantly surprised to see how many options I had. The food truck scene is huge and adds to the unique character of Austin. I enjoyed hunting for vegan-friendly food trucks and they weren't hard to come across. One that I highly recommend is Conscious Cravings, a food truck with modern vegan cuisine that makes wraps infused with a mouthwatering blend of herbs and spices from around the world!
The city is also known for its exciting nightlife. Any suggestions for visitors that love a fun night out while traveling?
Austin has an insanely amazing nightlife scene! When I tell you there's something for every flavor of personality, I mean it. I spoke to a few different locals to try and understand the vibe of the different party spots in Austin. Here's how it was broken down to me: Rainey Street is a place where you'll find recent college grads and lots of craft beers. While I was there I saw an eclectic mix of everything! I went inside a small club with a DJ bumping modern hip hop hits and then went next door to a larger venue with a cowboy belting out country tunes. One local I spoke to then described the rest by saying South Congress has a bougie vibe, East Austin is for hipsters, and 6th Street is where you'll find extremely cheap college bars. I can confirm the venue I went to in East Austin did indeed have a hipster vibe, which I adored. There was a live band doing rock covers of R&B and pop songs that sounded incredible. And 6th street 100% lived up to both its description and hype. The street was completely blocked off from cars and the energy was on another level!
With the Fairmont Austin as your base, what were some fun places you were able to seek out around the hotel?
Fairmont Austin is an amazing location in the downtown area. Guests can enjoy Austin's famed music culture, diverse art scene, eclectic shopping, delicious food trucks, and even become one with nature. I was able to do all these things! I explored the quirky shops and art along South Congress Ave, went barhopping on Rainey Street, East Austin, and 6th Street, saw food trucks and street art just about everywhere, and went hiking up Mount Bonnell.
What about inside the Fairmont Austin? Any spaces and experiences guests should check out?
The Fairmont Austin has some crazy beautiful décor! I have to kudos to whoever the interior designer was. Possibly the biggest conversational piece is the large oak tree by the bar in the Fulton lounge. The tree illuminates the entire room and draws your attention from all angles. It has an ethereal blue glow that I can best describe as something straight out of Avatar. It looks like something from another planet and I often enjoyed going down there just to sit next to it in the evenings. Also, be sure to make your way to the 7th floor to chillax at Rules & Regs where you can enjoy a killer view of Austin. Hang out and have cocktails at the restaurant or step outside and relax by the pool — you get a stunning cityscape view from either spot!
Before the Seeker Project, would you have considered a weekend getaway in Austin, Texas — or did your results open your eyes to new possibilities?
Austin was never on my radar at all! I once went on a Tesla road trip from Atlanta to Los Angeles and I remember Texas being a huge chunk of my drive. The route we took through the state was extremely long and flat. Back then, I didn't think I'd ever end up traveling back to Texas to go on a vacation. But Austin was the complete opposite of what I saw during my drive. The first thing that captured my attention in Austin was the picturesque vista of Lady Bird Lake I saw from my hotel window. Scenic nature views don't often come to my mind when I think of Texas, so it immediately showed me how limited my view of this state actually was up until this point. That's what makes the Seeker Project so special for me. It opened my eyes to possibilities I had written off before even giving it a chance.
If one of our readers only had 48 hours to spend in Austin, what are three things they can't miss out on?
Barhop on 6th street and Rainey Street, sample food trucks all over the city, and go hiking up Mount Bonnell (it's a short hike people of all skill levels can do)!
Why should our readers try the Seeker Project?
The Seeker Project isn't your average quiz. It goes deeper than asking a few random questions to determine what you want. It's a sensory experience that measures your behavioural and biometric responses. It sidesteps rational decision-making, and instead uses technology to determine our truest travel desires. If it weren't for the Seeker Project, I probably would have never discovered Austin. If left up to my rationale, I would have overlooked Austin as a viable vacation spot. But when I turned to sophisticated technology to identify a destination in alignment with my travel style, I was able to discover something that was perfect for me that I would have never experienced on my own. I encourage everyone reading this to step outside their own rationale and give the Seeker Project a try — you just might discover something truly incredible and delightfully unexpected.
Other Voices you might like