League Travels From Bali to Washington DC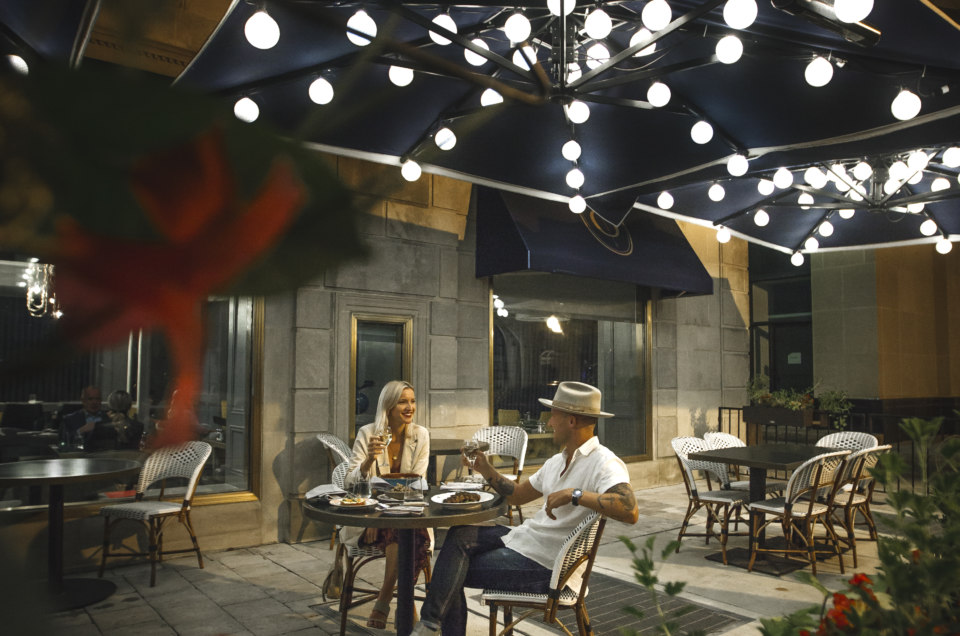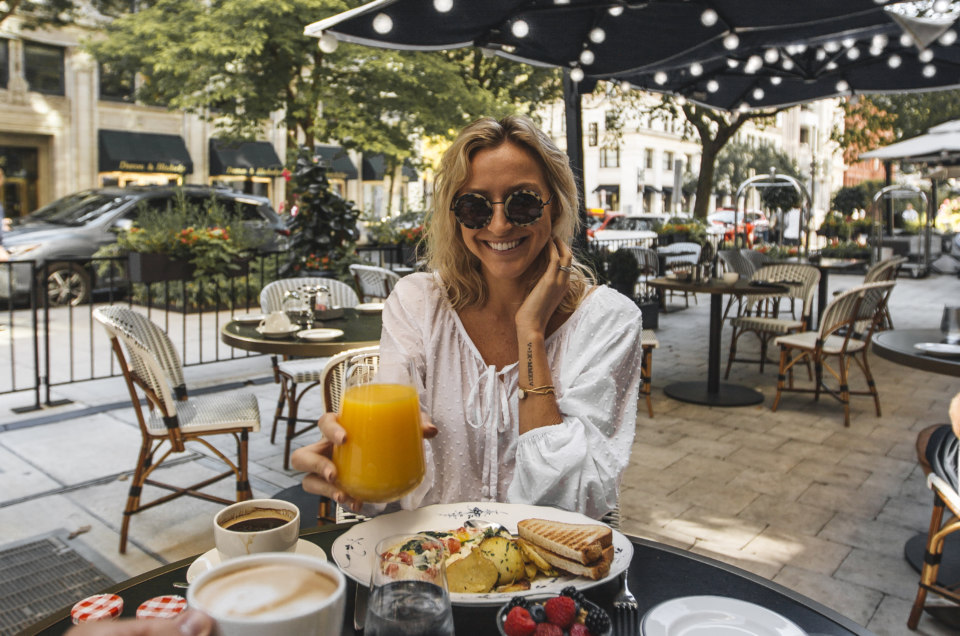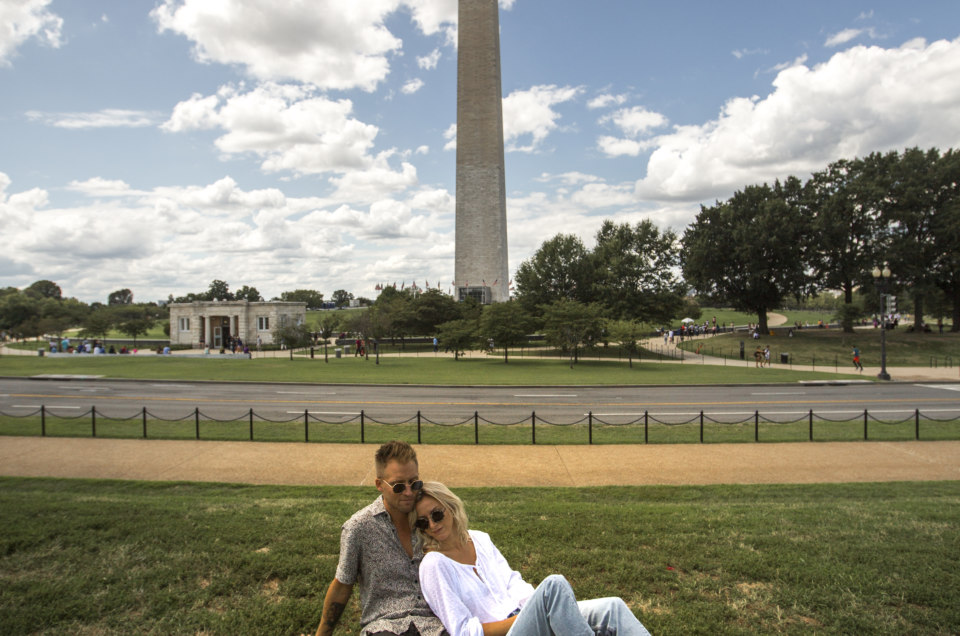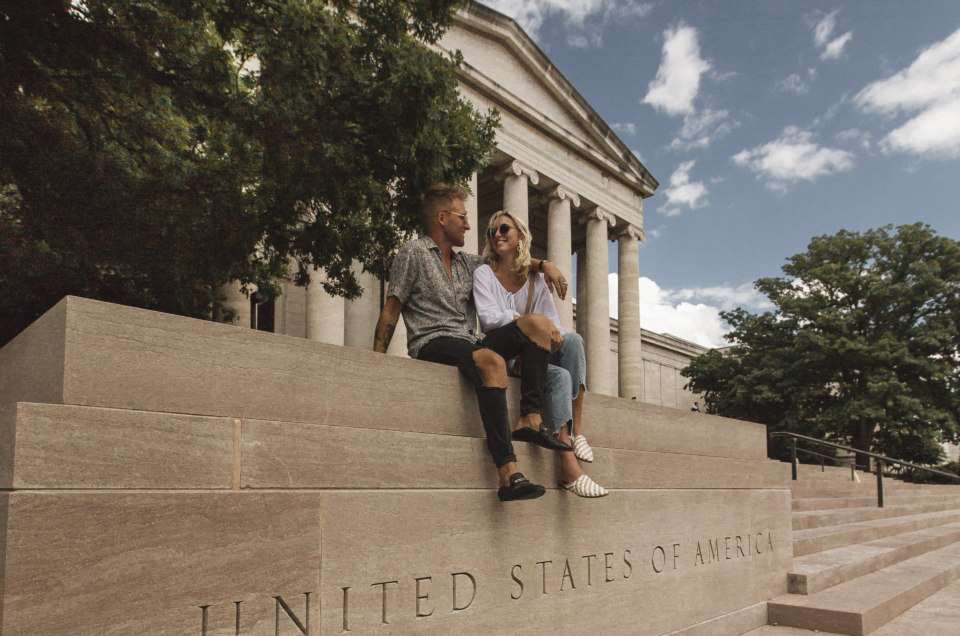 Zach and Tara Brose, founders of The League Collective, are the newest influencers to join the Travel Mindset community and we're so excited to chat with them about their latest trip to DC! Based between Bali and NYC, they spend their days traveling the world while creating compelling content for luxury travel brands, hotels, and more. Lucky enough to catch them in between trips, we sent the fun-loving couple for an exciting stay with Sofitel Washington DC. After a tour of the White House, exploring the cities museums, and —we caught up with them to get the inside scoop!
View this post on Instagram
Hey Zach and Tara! We're so excited to have you here! Let's kick things off by hearing a little bit more about you and how you got into the travel space!?
Thanks so much, we're excited to be here! We're both originally from America (Zach from WI and Tara from SC) but we met and got married while we were both living in NYC. Tara was a fit model and I was a graphic designer, and we both had a major travel bug. We actually planned our honeymoon to Thailand and Australia before we planned our wedding, haha! As we traveled more and more, our families increasingly wanted to see where we were at and our friends were increasingly annoyed with all our vacation posts on our personal accounts, so we started @LeagueTravels as a dedicated travel page, really just for a fun way to document our travels! As our accounts grew, we were getting more opportunities to work and partner with travel brands, so in 2017 we moved to Bali, launched www.theleaguecollective.com and began working as full-time travel content creators! Now we're based between Bali and the US, and travel full time creating content for travel, fashion and lifestyle brands around the world.
Your most recent trip brought you to the country's capital for a stay with Sofitel DC. We know it's been awhile since you both explored the city—how would you describe your time in DC this time around?
We were so excited for this trip—being abroad so much of the time these days has a way of making you feel more proud of your roots, so we couldn't wait for a few days of adventures in our home country's capital city. We spent our days exploring beautiful monuments, learning more of America's history, visiting museums and art galleries, eating amazing food and we even got to tour the white house! Our trip was relaxed and romantic and everything we hoped for in a visit to Washington DC. 
View this post on Instagram
The Sofitel DC offers a very luxurious experience with a French flair. What made it stand out from other luxury properties you've visited?
For one thing, the Sofitel DC is located in the best possible area for exploring DC. It's a block from the White House and just minutes to all of DC's most famous museums and monuments, which made it so easy to make the most of our time here! We loved the dining al fresco at Opaline, the city views from the room, and the beautiful interiors.
You enjoyed a few meals at the hotel's Opaline Bar and Brasserie—any must-try dishes or drinks on the menu that we need to know about?
Ok we definitely consider ourselves foodies—we travel first and foremost with our stomachs, haha! For breakfast, get the asparagus and gruyere omelet with a side of granola and berries. We expected a lot from an omelette at a french restaurant, and Opaline didn't let us down. For lunch, the summer tortelini with lobster, the tuna tartar and the french onion soup were a standout…wash it all down with a seasonal g+t or a blackberry mule. Dinner, go for the salmon or the steak frites, a side of decadent mushrooms and pair with a nice french wine. You won't be disappointed!
Staying at the Sofitel DC, you were steps away from the monuments and plenty of museums. What were some of your favorite sights to explore?
We were totally impressed by the Rafik Anadol exhibit at the Artech House—unmissable in our opinion!! We also watched sunrise one morning from the steps of the Lincoln Memorial, and seeing the colors changes as the sun rose over the reflection pools and the Washington Monument was pure magic! The Holocaust Museum is a very necessary and important museum that we think everyone needs to see, and the brand new African American history museum is amazing, as well!
View this post on Instagram
You also had the opportunity to take a tour of the White House (SO cool!). What was that experience like?
Touring the White House was so cool! It was a really surreal experience to see the inside of the most famous house in America and think of who had walked and lived inside these walls before! We learned that Thomas Jefferson first opened the White House to the public in 1801 as he considered it the people's house, and they've continued tours ever since—more than 200 years later!
As photographers, which Instagram-worthy spots around DC would you suggest #TheTravelLeague checks out?
We always love showing our #TheTravelLeague community our favorite spots to visit and shoot! Sunrise at the Lincoln Memorial was a definite favorite, and the Jefferson Memorial is stunning as well (though currently under construction). The food scene in DC is thriving and there's so many Instagram-worthy cafes and food spots as well, which is always a social media favorite. Washington DC is so full of history and the architecture tells a thousand stories—another amazing aspect of this city to capture!
We know you've been traveling all around the world these days…Are you more of carry-on only or checked baggage travelers?
That's a nice way to put it…we just say we're over-packers haha! We are deeeeefinitely checked baggage travelers.  We usually shoot for fashion brands as we travel, which adds a lot more clothes and products. On shoot days we try to fit as many locations in a day as we can, and we try to wear different clothes for each shot—so checked baggage is usually unavoidable!
What are your go-to tips for long-haul travel?
Jet-lag is always tricky when we are traveling long-haul and have to jump right into work or a project. We try to adjust our sleeping schedule during our travels—so as soon as we're on a flight or the first portion of a journey, we try to stay awake as if we're in the timezone of where we're going. It helps us adjust more quickly! Pack a pair of clean clothes in your carry-on in case your checked bags get lost. Also, drink loads of water and moisturize when you fly to keep your skin and body from getting dehydrated! If you're traveling with someone, try our middle-seat trick! In planes with 3 seats in a row, we book the aisle and the window, leaving the middle empty. If the plane doesn't fill up, people are least likely to book the middle seat and you could score extra room! Worst case, you can always ask someone if they would prefer to take the aisle or window and then you still sit together—win win!
View this post on Instagram
On the last night of your trip you had the chance to experience Diner en Blanc with Sofitel DC (it looked AMAZING). Can you tell us some more about it!?
Diner en Blanc was so cool! We hadn't actually heard about it before, but it's a giant, exclusive, elegant picnic where everyone wears white, and you don't find out the location until a few hours before! Normally you have to bring your own table, chairs, food and drink—but Sofitel offers a VIP option where they do all of that for you and you just show up. I think there were nearly five thousand people there…it was an amazing night that we'll never forget!
Other Voices you might like