Winter Fun in Virginia Beach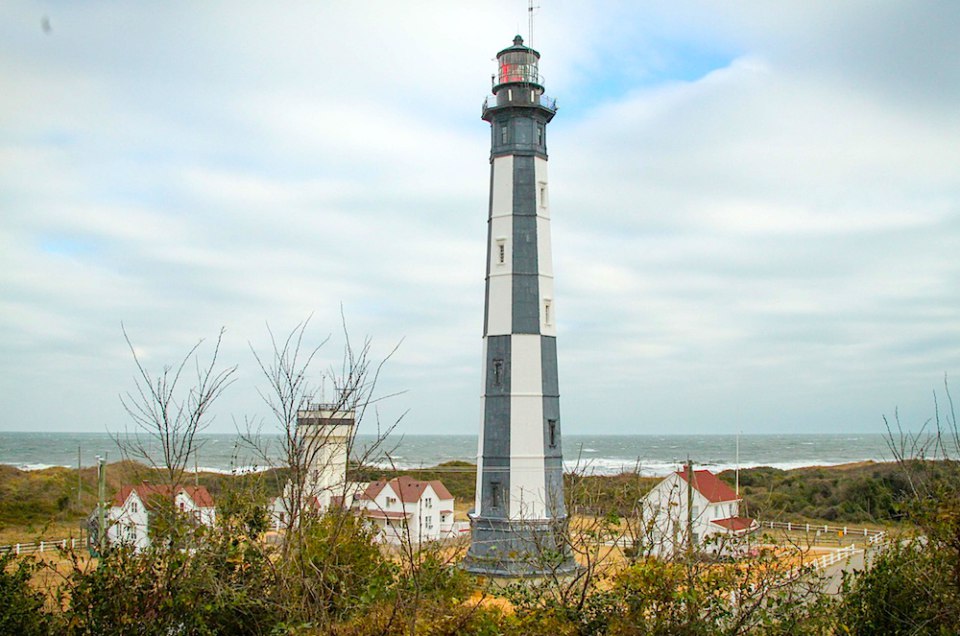 While summer vacationers flock to Virginia Beach by the dozens in hopes of long, sunny days spent oceanfront bronzing their bodies, winter can also be an excellent time to visit the Old Dominion's premiere coastal destination. Take advantage of the lack of people—and enjoy having the whole beach all to yourself.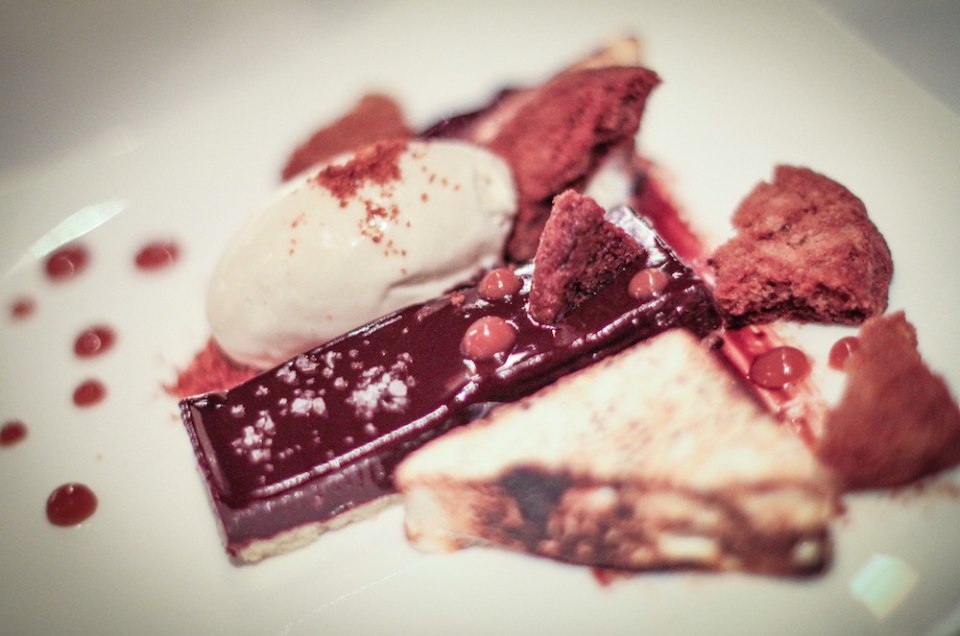 You'll need a full week to adequately explore Virginia Beach's burgeoning culinary scene, but any dining itinerary should begin at Terrapin, which lays claim to the most inventive menu around. Start with one of the creative cocktails—like the pumpkin maple margarita—that you'll choose via your very own iPad menu, then order an appetizer or two, like heirloom baby beets and the ricotta gnudi. Entrees run the gamut of seafood (oyster sliders or halibut with miso rice grits), pasta (pumpkin ravioli) and game (duck pot pie or rabbit confit). Just be sure you save room for dessert: The Campfire S'more—that would be gingersnap cookie, bourbon marshmallow, housemade chocolate candy bar, honey ganache, toasted marshmallow ice cream and caramel sauce—are perfectly crafted for those, like me, with an insatiable sweet tooth.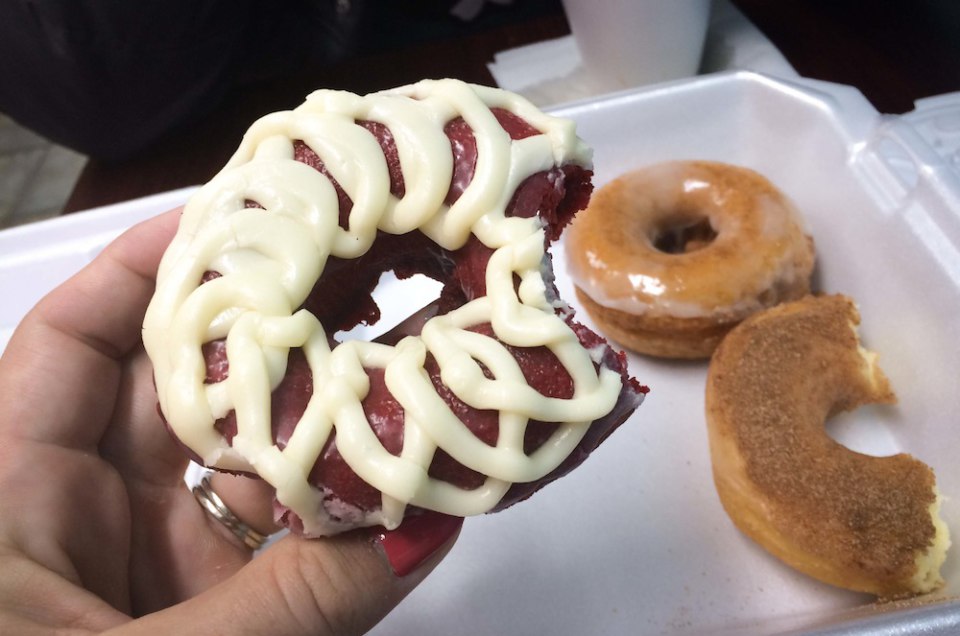 The newly opened Dough Joe's has become an instant hit, both for its location near the boardwalk and its creative creations, made fresh daily. On our first morning in town, my husband and I couldn't help but order two each: sea salted caramel and cinnamon sugar for him, red velvet and pumpkin spice for me. The next day, we made a repeat stop at Dough Joe's for snack time—after all, we hadn't tried the apple pie doughnut, which we were told is the bestseller, the first go 'round.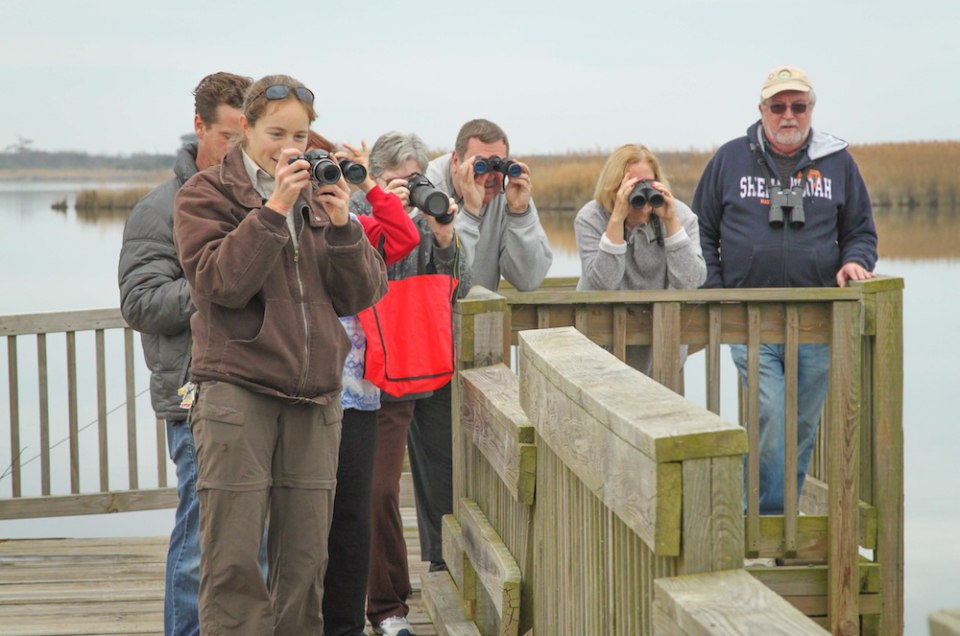 Every week during the winter months, the U.S. Fish & Wildlife Service offers a free birding walk through Back Bay National Wildlife Refuge, home to 10,000 snow geese and a wide variety of waterfowl. The two-hour Winter Waterfowl Walkcovers a one-mile loop, is led by a park ranger and bird expert, and takes place either Friday or Saturday weekly from the beginning of December through the end of February.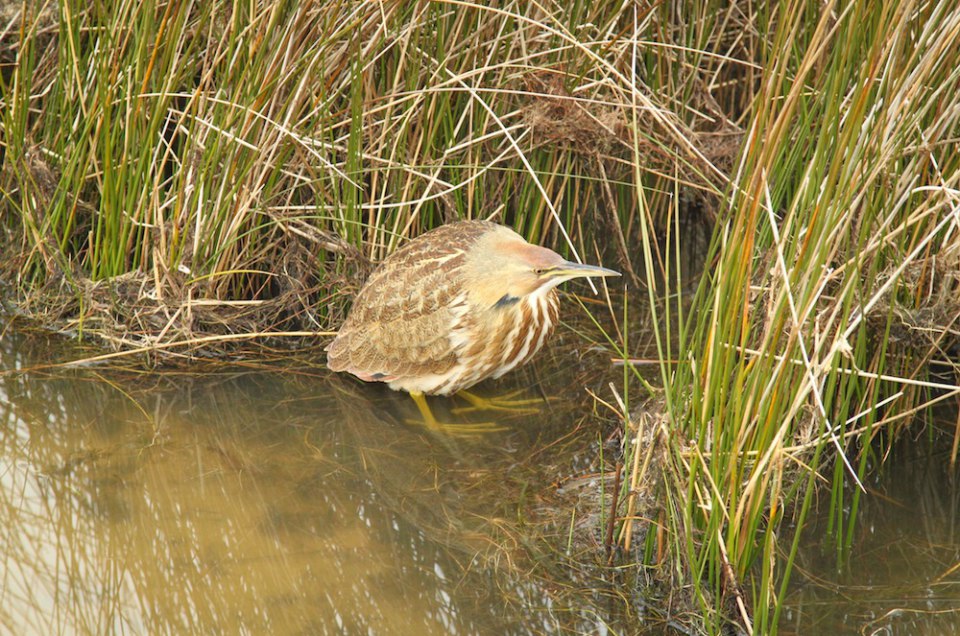 While walking the trails of the Back Bay NWR, I lagged behind the group, eagerly surveying the horizon through the lens of my DSLR in search of stealthy birds. I was thrilled when I did spot this beautiful, camouflaged American bittern—a member of the heron family—trying its best to blend into the marsh. It stood around for a good 10 minutes as we all snapped our photos, then had had enough of the paparazzi, stretched out its neck and took flight.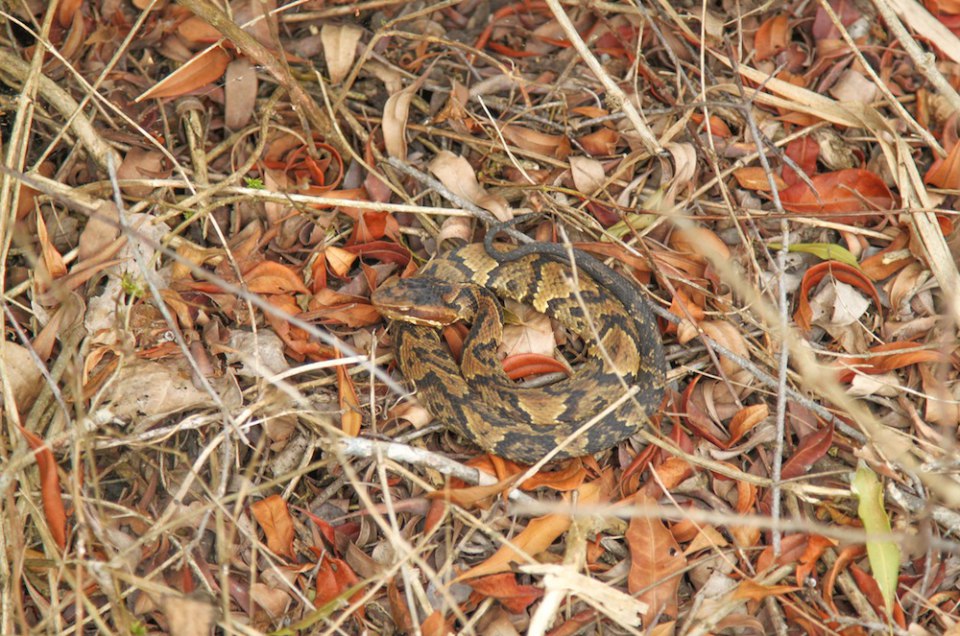 The birding walks are an opportunity to see more than just avian friends. We also spied a sleeping cottonmouth and spotted paw prints and deer tracks galore—and our guide even said they'd recently had a roaming bear wander into the Back Bay National Wildlife Refuge.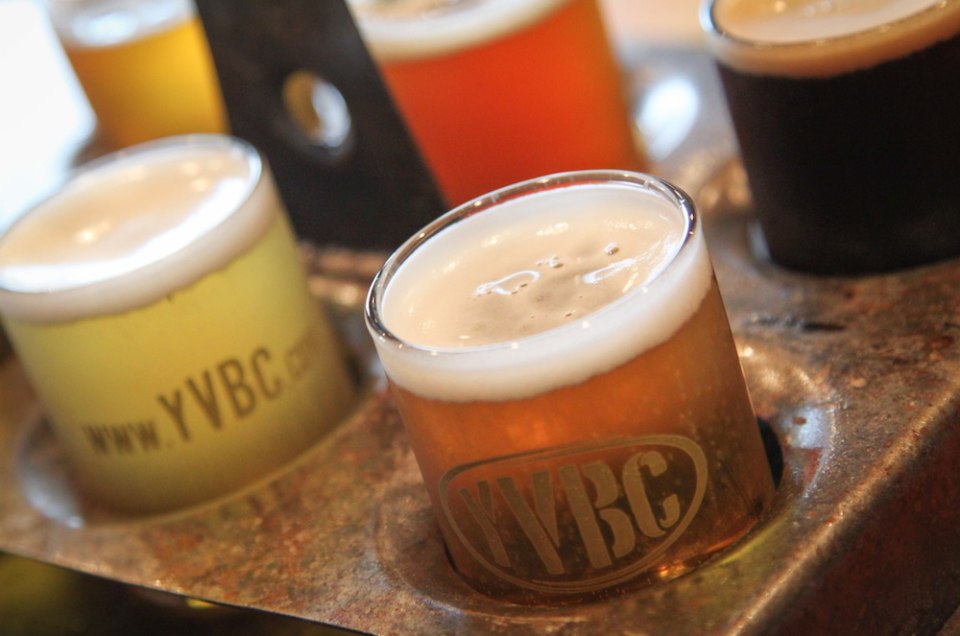 Following our birding adventure, we sought an indoor activity and made our way inland to the fringe of the Naval base, Oceana, where the intimate taproom at Young Veterans Brewing Co. (open every day but Monday) stays packed with beer lovers, both locals and visitors alike. Established in 2012, the military-themed brewery boasts cleverly named brews like New Recruit, Big Red Rye, Pineapple Grenade and Jet Noise. We each ordered a flight of six tasters and then went back for a pint of the Semper FI.P.A.—my favorite of them all.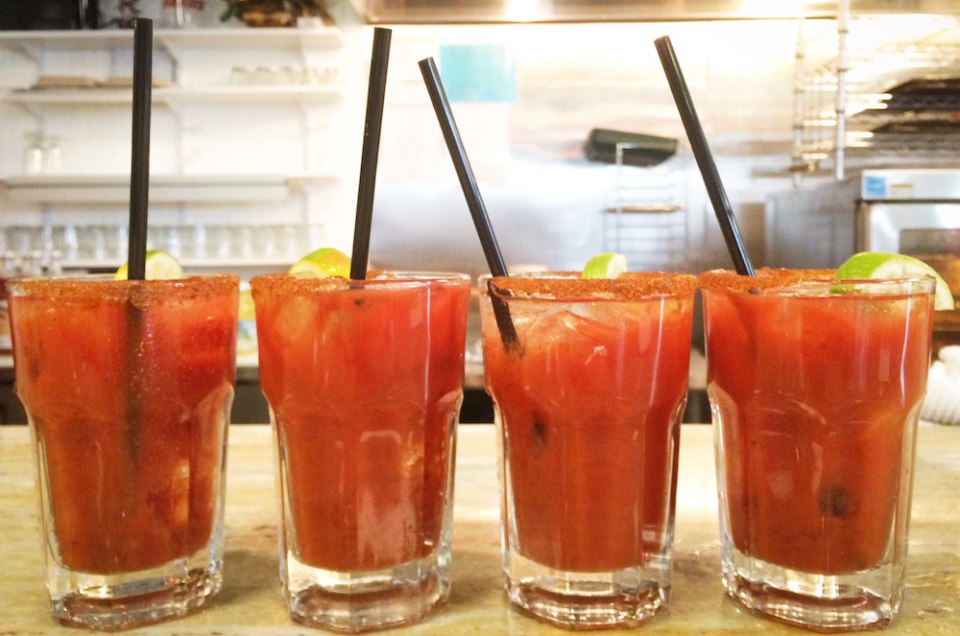 Every local we had spoken to had told us there was only one viable option for brunch: Doc Taylor's. So we listened and arrived bright and early on a Sunday morning to find there was already a half-hour wait. Thankfully, Doc Taylor's has an adjoining bar where they serve mimosas and their famous $2 Bloody Marys, so we quenched our thirst until our table was ready, then chowed down on eggs Benedict, hashbrowns and other greasy—and delicious—diner fare.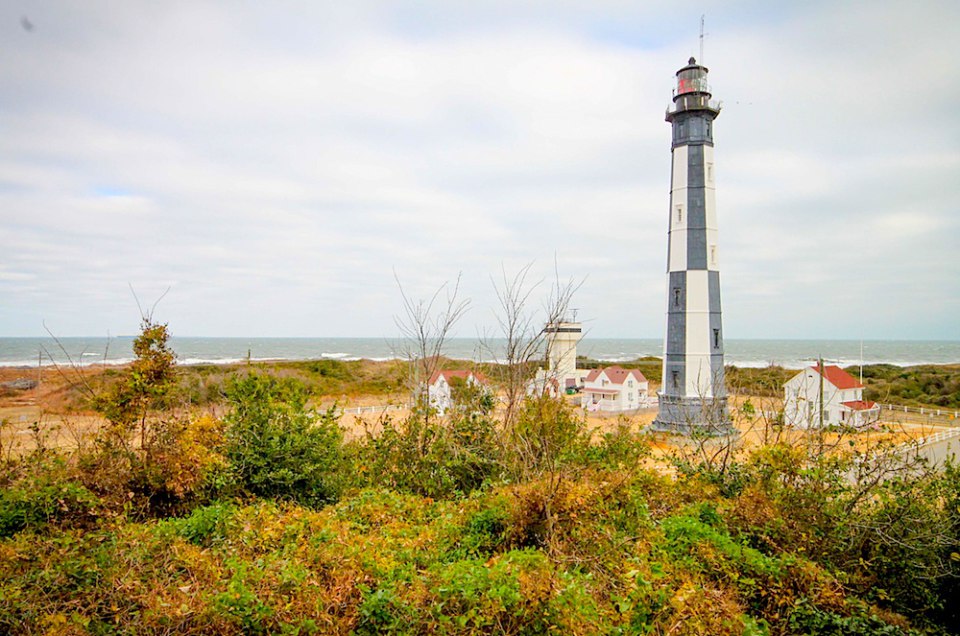 As our food settled, we took a drive up the coast to the Fort Story Military Base, where two lighthouses sit across the street from one another. (Visitor's tip: You'll be asked to show proof of vehicle insurance and current vehicle registration in order to be admitted onto the base.) Once at the 18th century Cape Henry Lighthouse ($8 admission for adults), it was 191 steps to the top, from which we could see the other lighthouse, as well as the Atlantic. And if you're looking for a great spot to watch the sunset, head over to Chesapeake Bay Beach- it's open to the public and has the most amazing sunsets.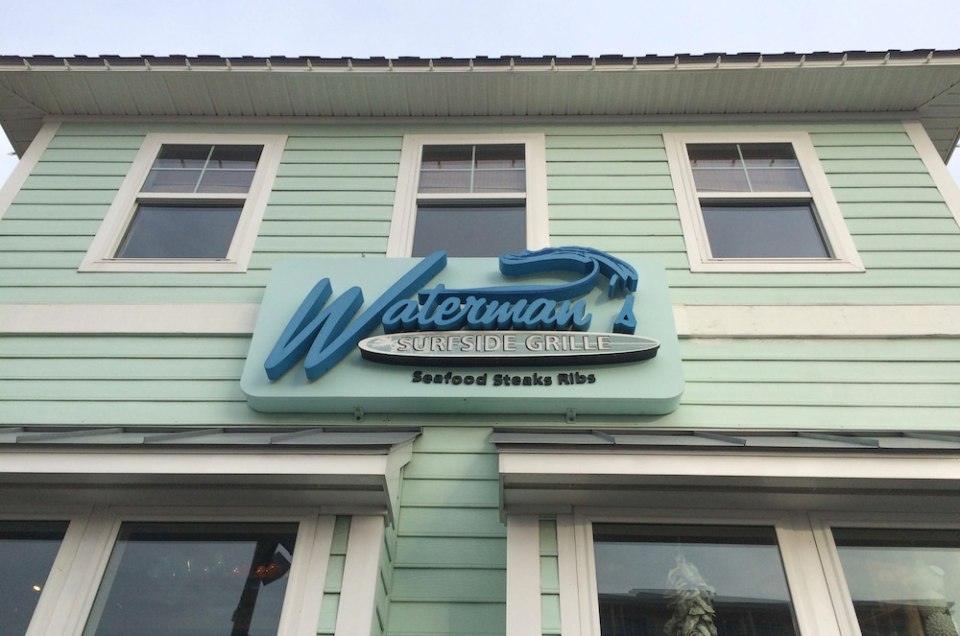 Our last stop was for a late lunch at Waterman's Surfside Grille,a casual eatery and bar with American classics and a killer view of the sea where we were able to fill our bellies with fish tacos and pints of Back Bay Brewing Co. beers before heading to the airport for our night flight back to Nashville.
Sponsored by Visit Virginia Beach.
Other Voices you might like