Why Carolina Beach Is a Perfect Choice for Your Next Family Vacation
Photo Credit: Lindsay Ferrier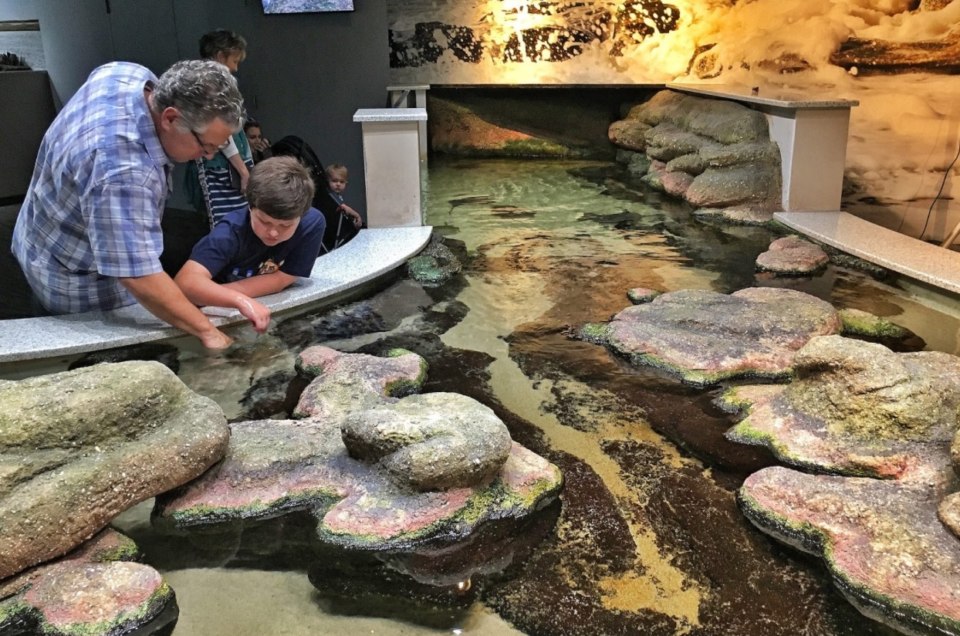 Photo Credit: Lindsay Ferrier
Content Produced in Partnership with Carolina Beach
We are spending a long weekend exploring Carolina Beach, a charming seaside town just south of Wilmington, North Carolina, and everywhere we go, the locals all tell us one thing: "You've got to get a bag of donuts at Britt's while you're here."
Britt's Donut Shop has been serving up hot glazed donuts on the Carolina Beach boardwalk since 1939, and locals and vacationers alike wait in line up to an hour and a half to get their hands on a bag. We happen to be in town on the day Britt's is re-opening for the season, and when we arrive, the line stretches out the donut shop door and far down the boardwalk. Two local television crews are also covering this momentous occasion. This is hype at its finest, and I wonder privately how these donuts can possibly live up to their reputation.
An hour later, my husband returns to our hotel room, triumphantly clutching a bag of piping hot donuts. He's bought a full dozen and I wonder what on earth he was thinking — The four of us can't possibly eat them all! Ten minutes later, every donut in the bag is gone. Although I personally ate three, in retrospect, I can say with confidence that I easily could have eaten all 12 if I didn't have to share.


Which is exactly why I've listed Britt's as my very first reason to visit Carolina Beach. Britt's donuts truly are the best donuts I have ever tasted in my life. They are perfectly cooked – crisp and sweet on the outside and a dough within that's reminiscent of the eggy insides of a freshly baked popover. I am smitten, not just with Brit's wonderful donuts, but with Carolina Beach itself, a town full of sweet surprises.
We stayed in an oceanfront suite at the Courtyard Marriott in the heart of Carolina Beach (and right next door to Britt's!). Whether you prefer a full-service hotel, a beach house rental, or a bed and breakfast, Carolina Beach has accommodations for every taste and budget.


Carolina Beach's reputation centers around its famous boardwalk, which offers stunning views of the Atlantic Ocean and is bordered by local shops, hotels, and restaurants. In the summer, the boardwalk fills with families who come here to enjoy seaside amusement rides, free outdoor movies, live music and weekly fireworks extravaganzas.
In the spring and fall, there's still plenty to do in Carolina Beach — In addition to the countless souvenir shops stocked to suit every style and budget, we particularly loved Mermaid Castle, an airy boutique dedicated to all things mermaidian.


Another favorite was the Island Book Shop, which has a well curated combination of new and used books and quite possibly the friendliest owner of any book shop, anywhere.
Stop by Janeen's Magik Beanz for your coffee fix and you'll likely end up staying a while. This quirky coffee shop is filled with books and island decor and includes a children's nook in back that will keep your kids busy while you enjoy one of their popular Jamaican Me Crazy lattes. Not a coffee fan? Not to worry. My kids gave the milkshakes top marks.
If you're hungry in Carolina Beach, you're in luck – There are lots of great restaurant options. We had an insanely good breakfast at Kate's Pancake House. My Croque Monsieur sandwich was perfection itself and the S'mores Pancakes are a must-order. Who knew the combination of pancakes, melted marshmallows and chocolate sauce could be so delicious?


The Hang Ten Grill is a popular hamburger joint with the best burgers and fries in town. The place was packed with locals when we stopped there for lunch. That's always a good sign!

The Shuckin' Shack is famous for its oysters and chicken wings — You definitely don't want to leave Carolina Beach without coming here at least once. Opt for lunch or an early dinner if you're bringing the family; the Shuckin' Shack's bar is a local hotspot and fills with a decidedly adult crowd after dark.


For a big night out, try Michael's Seafood Restaurant, which boasts fresh fish that's never fried (Do yourself a favor and try the shrimp and grits!) and an award-winning seafood chowder that just might be the best thing you put in your mouth all week.
The award for the most romantic restaurant in Carolina Beach definitely goes to Havana's, an upscale restaurant housed inside a 1916 craftsman beach cottage. Whether you dine in one of the cottage's cozy rooms or outside on the spacious wraparound porch, ambience abounds. Opt for the bison burger for a truly tasty meal.
There's no need to worry about overeating in Carolina Beach as there are a wide array of outdoor activities to help you work off those donuts!
We took a guided kayak trip with Mahanaim Adventures to Shark's Tooth Island, a barrier island named for the thousands of prehistoric shark teeth that can be found on its shores. Don, our knowledgeable guide, helped us find and identify dozens of shark's teeth and other fossils. It was a highlight of our vacation.
Carolina Beach is also home to another natural wonder: It's one of the only places in the world where the Venus flytrap grows in a natural environment. We took a ranger-led tour to see them at Carolina Beach State Park and were glad we did. Without the ranger, we wouldn't have known where to find them in the underbrush! Seeing these amazing plants in the wild was an experience we'll never forget.
With the Intracoastal Waterway, Cape Fear River, and Atlantic Ocean all close at hand, the region attracts a wide range of fish — and fishing enthusiasts. Fishing charters depart regularly from the Carolina Beach Fishing Center and Marina, giving visitors a chance to catch their own dinner and make lasting memories in the process.
If you've ever longed to learn to surf, there's never been a better time than your Carolina Beach vacation to give it a try. Professional surfer Tony Silvagni offers weekly surfing camps and private lessons on Carolina Beach all summer long.

The North Carolina coast is rich with history and culture and one of the area's most fascinating historic sites is just a few minutes away from Carolina Beach. Fort Fisher in nearby Kure Beach is the preserved site of the largest land-sea battle of the Civil War. Fort Fisher's Civil War museum explains the battle in detail and makes the key figures come alive through historic relics, letters, and photographs.
Outside, an interpretive walk around the fort gives visitors a real-time understanding of this battle that you just can't get reading about it at home. I'm not the slightest bit interested in Civil War battle history and even I got caught up in the epic Fort Fisher saga. I highly recommend this site to anyone visiting the area.
Other Voices you might like