Santa Barbara – Where the Stars Meet the Sea
La Super Rica. Photo by Jason Munninghoff.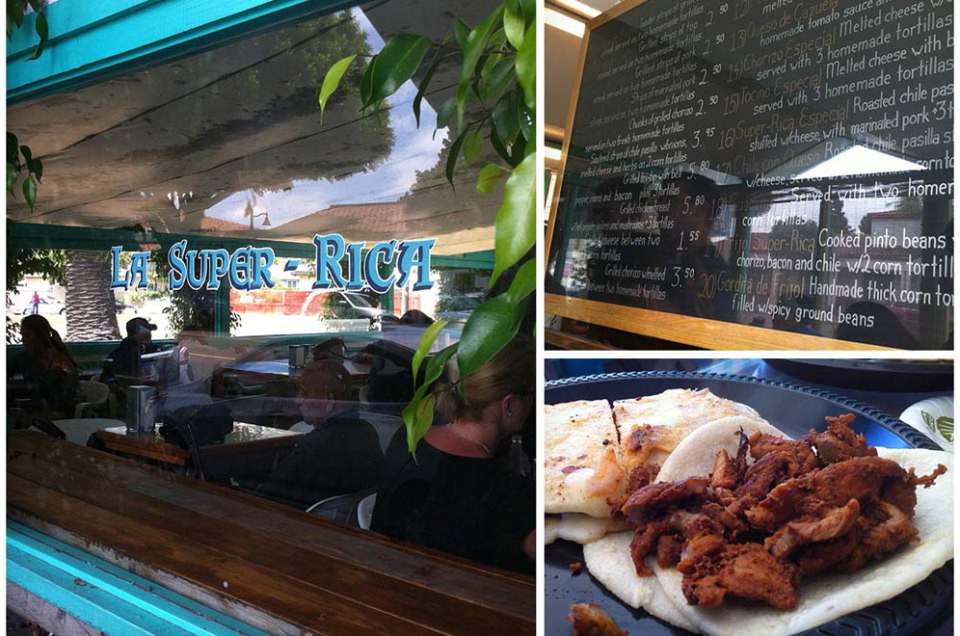 La Super Rica. Photo by Jason Munninghoff.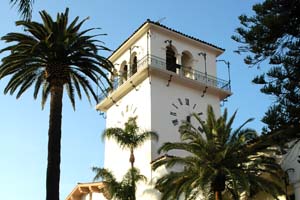 Courthouse. Photo by Jason Munninghoff.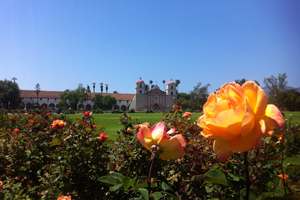 Mission. Photo by Jason Munninghoff.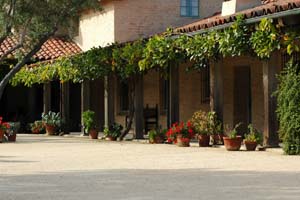 Spanish arches. Photo by Jason Munninghoff.
Santa Barbara is, without doubt, my favorite California beach city. As a former resident, I may be biased, but I've lived in several seaside towns along the Southern California Coast — Manhattan, Redondo, Playa Del Rey and Seal Beach to name a few — so I know my beaches. Plus, A-listers like Rob Lowe, Oprah Winfrey, and the late Julia Child seem to agree. All three have called Santa Barbara home.
When I first moved to Santa Barbara in 2004, I knew it was beachy and beautiful, but I had no idea it was a historical and cultural mecca. Before long, I had become a tourist in my own city.
Known as the "American Riviera," Santa Barbara lies just 92 miles north of Los Angeles, but it shares the same sparkling seas, lush gardens and whitewashed buildings as the seaside towns of France and Italy.
From tree-lined streets with vibrant bougainvillea climbing Spanish rooftops to whales and dolphins frolicking off shore, Santa Barbara's beauty is unmatched.
Even as a local, I never tired of the toe-warming sandy beaches, chic boutiques and fabulous hiking trails. Never mind the city's farm-(or ocean-)to-table cuisine and award-winning wines. Eating became a sensory adventure with fisherman unloading their catch while I sampled the best straight off the boat and noshing on just-plucked plums and sweet California strawberries at Santa Barbara's sprawling Farmers' Market (Tuesdays and Saturdays).
On-The-Go Eats
When I'm back in town food is still my primary focus! My first two culinary stops: Panino, a casual sandwich shop set up on a corner parking lot that serves market fresh salads with ingredients like Asian pears, English Stilton and walnuts, as well as creative concoctions like albacore tuna, artichoke hearts and Kalamata olive tapenade sandwiched between two slices of freshly baked artisan bread.
Across the street, C'est Cheese (one of the stinkiest and most delectable stores in Santa Barbara) boasts 120 different types of cheese alongside more than two dozen cured meats, not to mention assorted gourmet goodies and a rotating selection of grilled cheese sandwiches for lunch, including one boasting truffles. The shop also offers monthly culinary classes featuring commentary and tastings of (surprise!) cheese — or, on occasion, honey, salami, caviar, or my personal favorite, chocolate.
When I'm jonesing for authentic Mexican, I hit La Super Rica Taqueria, rumored to be among Julia Child's favorite places to dine. The late culinary star once raved about La Super Rica on Good Morning America. I may not know how to make beef bourguignon or debone a duck, but like Ms. Child, I know good food, and her take on this otherwise unremarkable corner "taco stand" was spot on.
A Santa Barbara Institution since 1980, La Super Rica still attracts the longest lines in the city, despite the shortage of tables and even posted menus. I always choose a sampling of chorizo, tri tip, carnitas or pork tacos, leaving the tongue tacos for the die-hard Mexican fare fans.
Art, History and Culture
Regardless of how I choose to fuel my afternoon, I typically get lunch to go and set out on foot to one of Santa Barbara's sprawling parks, either the County Courthouse (where you can take in 360 degree views from the courthouse's clock tower) or, if I want to immerse myself in California history, the Santa Barbara Mission, founded by the Spanish Franciscans, established in 1786. Ruins of the pottery kiln and tanning vats are still housed here and a dam, built in 1807, is located in the Santa Barbara Botanical Garden, just one and a half miles up Mission Canyon.
My favorite time to visit the mission is Memorial Day Weekend. Not only does daytime weather hover between 65 and 70 degrees, but the city's annual "iMadonnari Festival" transforms Mission Plaza into a sea of elaborate chalk paintings. Street painting like this dates back to 16th-century Italy when artists painted Madonnas on concrete sidewalks for tips. Santa Barbara was the first to bring this traditional Italian art form to the western hemisphere from their sister festival in Grazie di Curtatone, Italy.
If I'm hanging with a history buff, we'll transverse the 12-block, self-guided Red Tile Walking Tour featuring 17 stops and 22 historic adobes dating from the 1700s through the 1800s. Along the way, we'll marvel at fast food chains and convenience stores constructed with the same Spanish charm — red tile roofs, white washed stucco and colorful accents.
In the mood for art? Santa Barbara is ripe for the picking. Maybe it's because of the city's creative opportunities, or its inspirational sea breezes, but artists of all persuasions flock to Santa Barbara. Since 1965 more than 200 local artists have gathered nearly every Sunday to showcase their wares at the Santa Barbara Art and Craft Show. Inspired by the sidewalk art shows of Europe and Mexico City, the show is now the world's only continuous, non-juried arts festival of original drawings, paintings, graphics, sculpture, photography, and yes, hand-crafted yo-yos.
The city is home to 50 museums and galleries and plenty of performance venues with busy calendars. Local theater groups, opera and dance companies, chamber orchestras and symphonies take to the stage year-round. The Granada Theater (with comfortable seating for more than 1,500 patrons) and the Santa Barbara Bowl (a cozy venue that's a favorite among popular artists ranging from Rod Stewart to Gwen Stefani) top my list of places to catch a show.
Upscale Farm-to-Table Dining
After soaking up culture like that, I'm hungry! And it's a good thing because no trip to Santa Barbara is complete without a visit to Cold Spring Tavern. About a 15-minute drive from Santa Barbara off historic Highway 154, Cold Spring Tavern is a callback to a romantic period in California history. In fact, the Tavern began as a stagecoach shop in 1886.
With lamp lit lighting in a rustic setting, Cold Spring Tavern has been dubbed by locals "The Most Romantic Getaway in California," attracting plenty of A-listers. But even for us regular folk, the Venison Sausage Stuffed Mushrooms, oversized stone fireplace and exquisite wine list make for an unforgettable experience.
On nights I'd rather stay in town, I hit Olio e Limone. Featuring authentic Italian cuisine in a simple, but classic atmosphere, Olio e Limone's menu runs the gamut from eggplant soufflé, carpaccio with goose liver pate, and of course, an array of gourmet pizzas, to Roasted quails stuffed with sausage and served with polenta, Sicilian ratatouille. Also included in Olio e Limone's unique offerings: An extensive list of artisanal beer, and visible through a glass wall, a wine cellar flaunting more than 230 selections.
After I'm sufficiently stuffed, I head to the Canary Hotel's rooftop for a nightcap under the stars. In this case, I'm referring to actual constellations, though stars of the celebrity variety tend to linger around the rooftop as well. The clear, deep blue skies, starlit night and ocean breeze remind me why I fall in love with this city … every time!
Santa Barbara Wine
Santa Barbara's wine country didn't hit the mainstream until the Oscar-winning film Sideways struck a chord in 2004. Now home to more than 175 wineries and 22,000 acres of grapevines, Santa Barbara's vineyards boast well-drained soils, plentiful sunshine and east-west running mountain ranges that funnel cool ocean air and fog to the vines allowing the region to produce knockout wines. From Chardonnay and Savignon Blanc to Syrah and historically tough-to-grow Pinot Noir, a mouthwatering array of grapes thrives in Santa Barbara's microclimates. A bonus: Many wineries have tasting rooms and production facilities in the heart of downtown Santa Barbara on the urban wine trail.
Other Voices you might like