Snowmass with Teens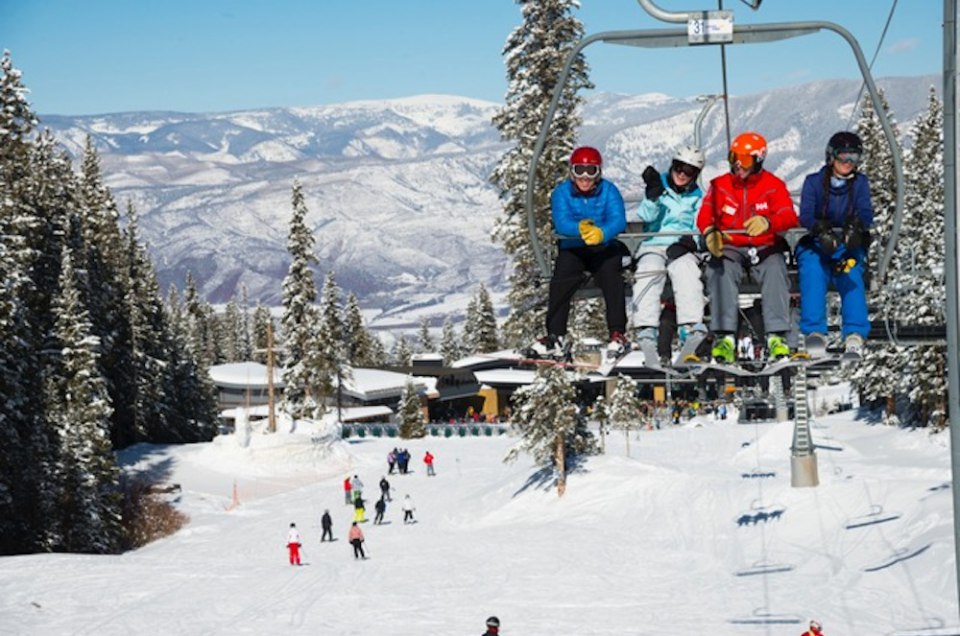 Snowmass is one of Colorado's largest ski resorts with 3,362 acres of skiable terrain and the largest lift-served descent in North America at 4,406 feet. With terrain to challenge even the best skier or rider, it's a perfect destination for families of all ages.
While most resorts are set up to accommodate little kids, most teens don't want to put up with that much structure. Of the four Aspen ski mountains, only Snowmass offers teen-specific group lessons, for kids ages 13 -17.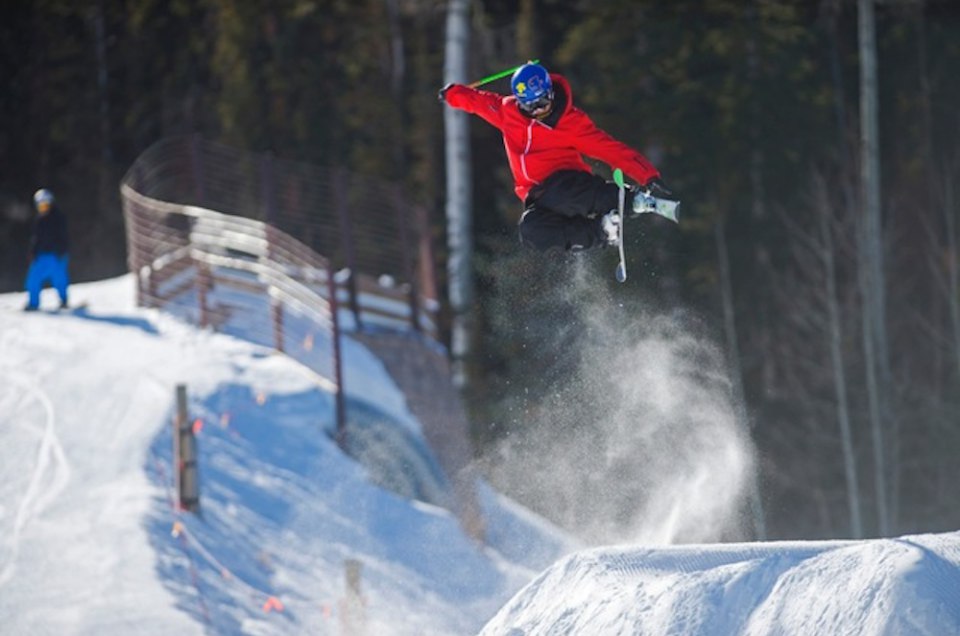 Terrain Parks photo c/o Aspen Snowmass
While lessons are great fun, and the best way to up your skills, any family ski trip also needs plenty of unstructured time to explore the mountain.
Snowmass has three terrain parks and two pipes. Whether you're starting out in the Lowdown Park, or you're a throwing big air in the Snowmass Park, you'll find the jumps and jibs you crave.
And for some inspiration, catch the Bud Light Big Rail Friday competitions on Upper Fanny Hill, every Friday beginning in February.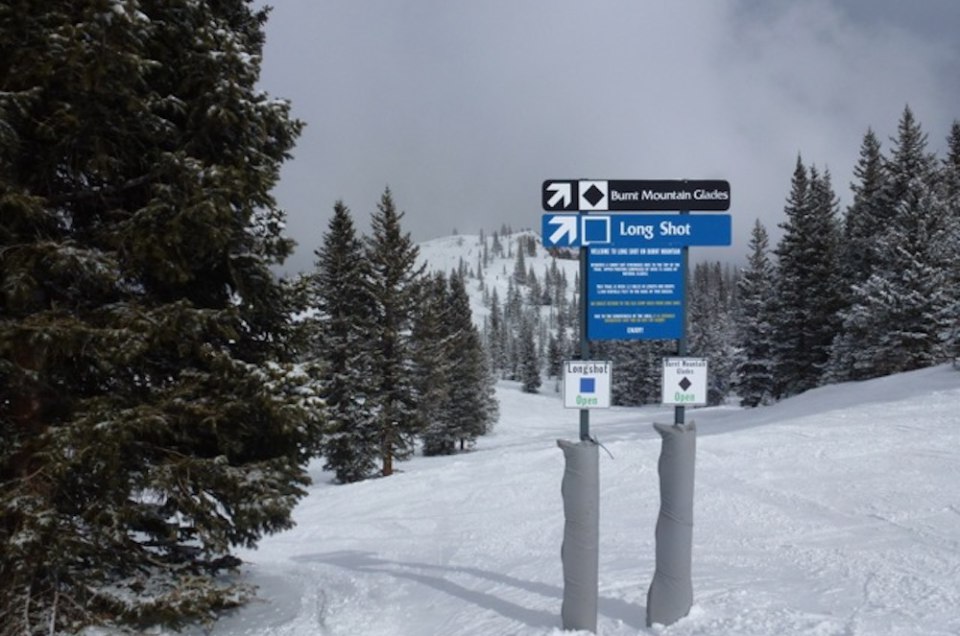 Hike-to Terrain is popular with thrill-seeking teens.
Intermediates should check out Long Shot, a 10-minute uphill hike near the top of the Elk Camp lift that serves Colorado's longest run, at over 5 miles. Winding in and out of trees, it's a fun challenge, especially as you watch the distance markers go by!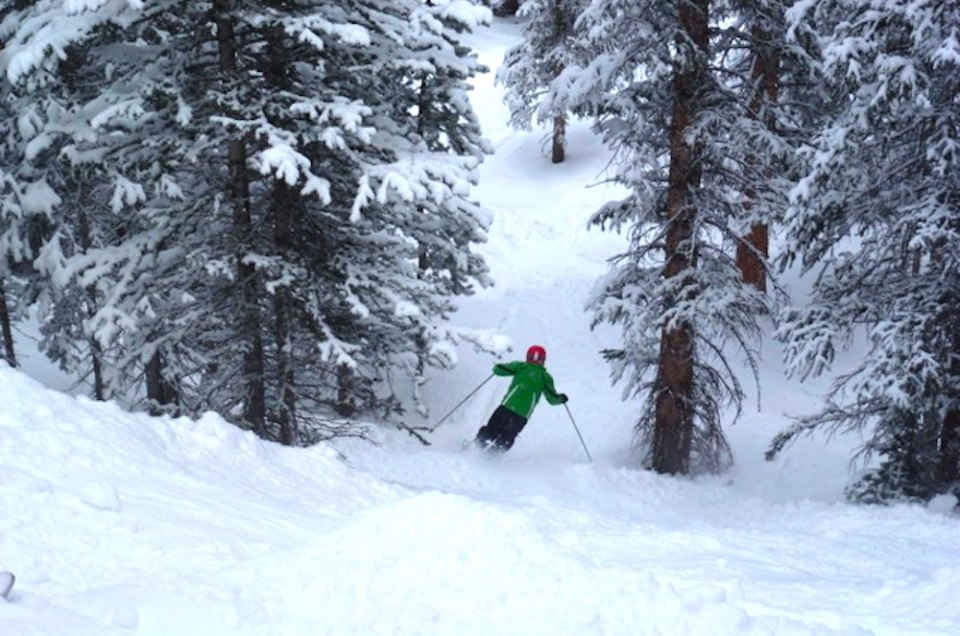 Just a few yards beyond the entrance to Long Shot, you'll find Burnt Mountain Glades, with advanced hike-to terrain. When the snow is fresh, these open glades are a perfect powder playground.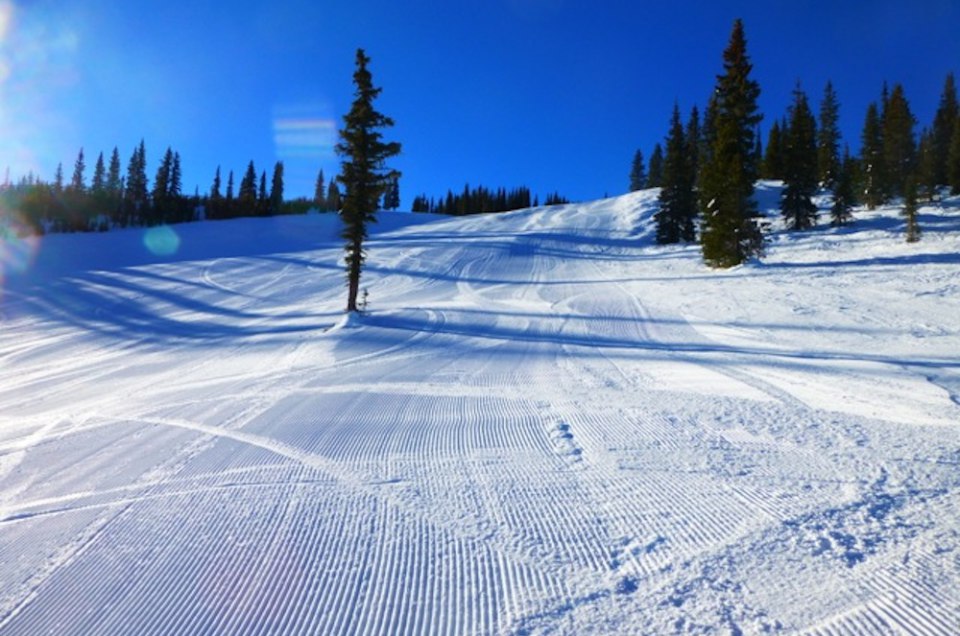 Snowmass Skiing photo via Kristen Lummis
Snowmass is notably famous for it's intermediate groomed terrain, especially at Elk Camp and high atop the Big Burn. Intermediate skiers love making big wide turns on groomers like Sneakys, or ducking into Powerline Glades. Exploration is encouraged and your teens will be happy all day.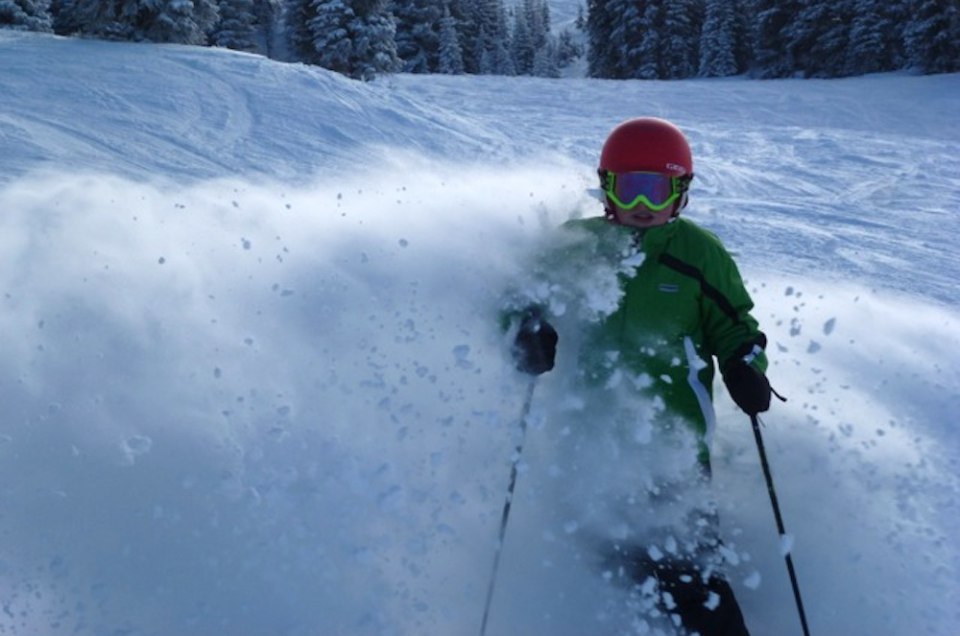 Disappearing in cloud of snow at Elk Creek photo by Kristen Lummis
Of course, when it snows, the grooming stops, giving your kids plenty of powder to push around…and onto their siblings.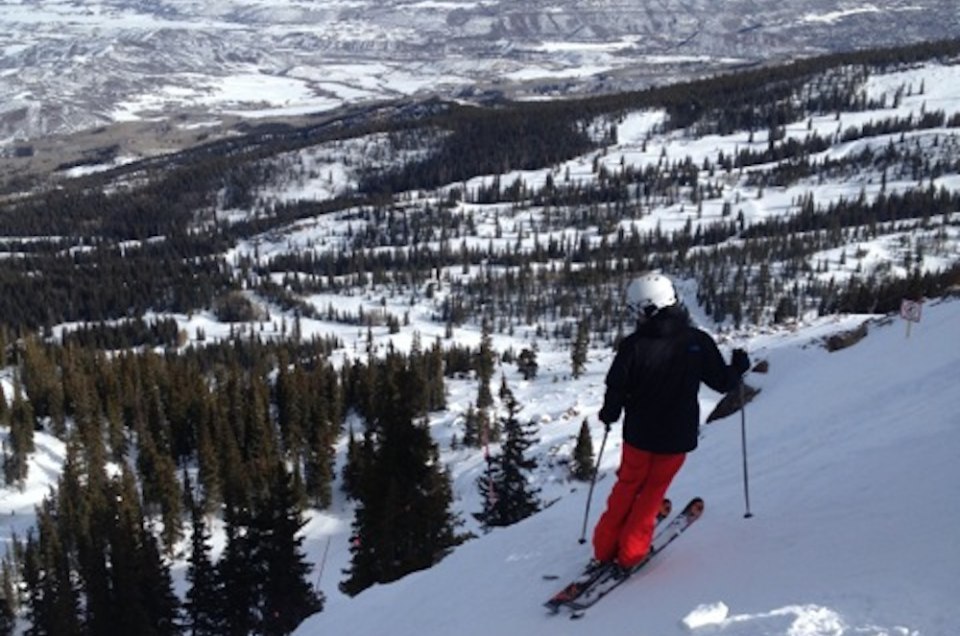 On the Edge of Hanging Valley Wall photo by Kristen Lummis
For the biggest challenge on the mountain, expert skiers and riders take the poma lift to the top of the Cirque and then ski over to Hanging Valley, where steep, sometimes rocky, terrain awaits. It's always fun and challenging.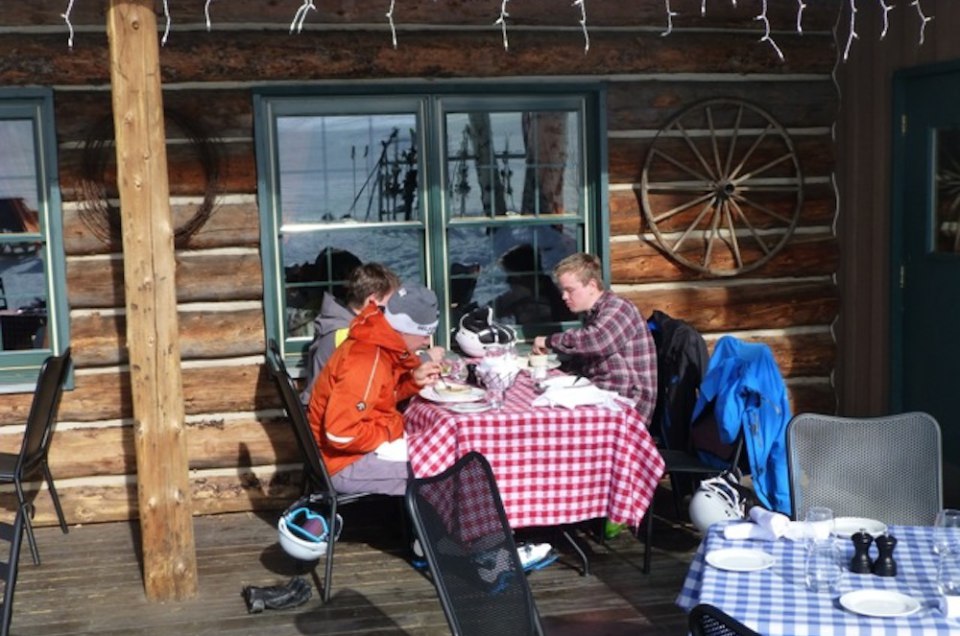 Lunch at Lynn Britt Cabin photo by Kristen Lummis
Since you have to eat, take time at Snowmass for a really special meal at the Lynn Britt Cabin. Seating is available indoors or out, and on sunny days we like to be outside watching action on the NASTAR course and in the park.
The food is special-occasion worthy, and really what is more special than uninterrupted family time?
If lunch doesn't work into your schedule, Lynn Britt Cabin offers family-friendly snowcat dinners on Tuesday, Wednesday and Thursday evenings.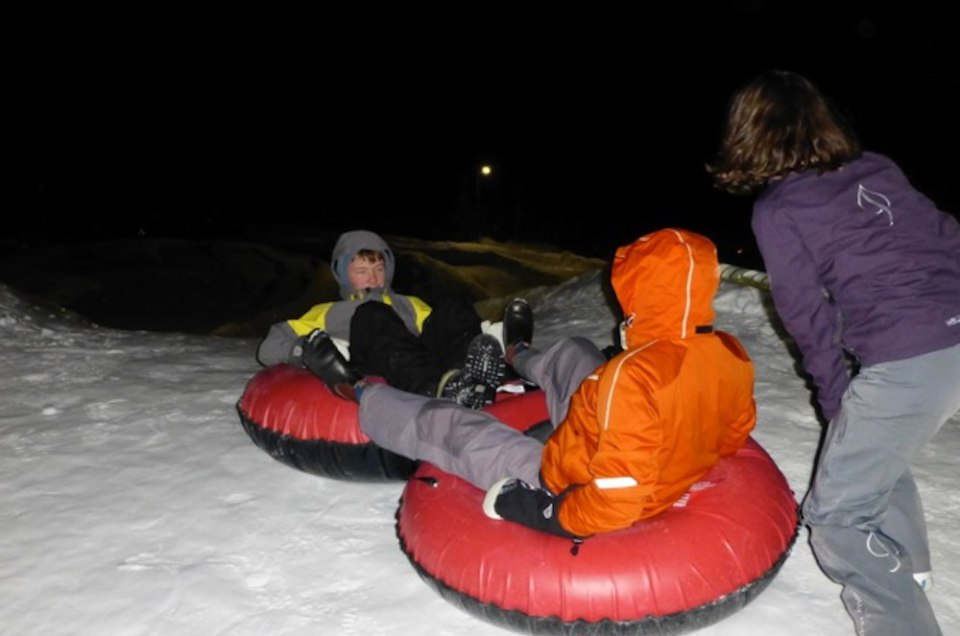 sledding photo by Kristen Lummis
For evening fun, check out the new tubing lanes above Elk Camp Lodge. Night tubing is offered every Friday during Ullr Nights. Or, bowl the night away while enjoying gourmet pizza at Slopeside Lanes.
Both are perfect options for active teens, who don't want to be stuck in the condo.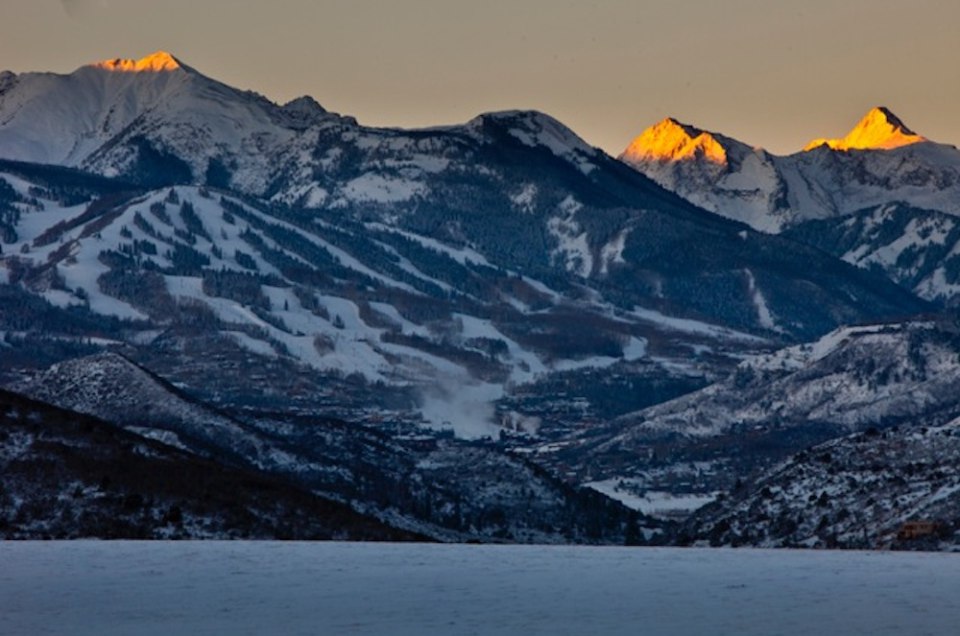 Snowmass Mountains photo via Aspen Snowmass
Other Voices you might like