Kristin Luna Reminisces on Her Relaxing Panama City Beach Weekend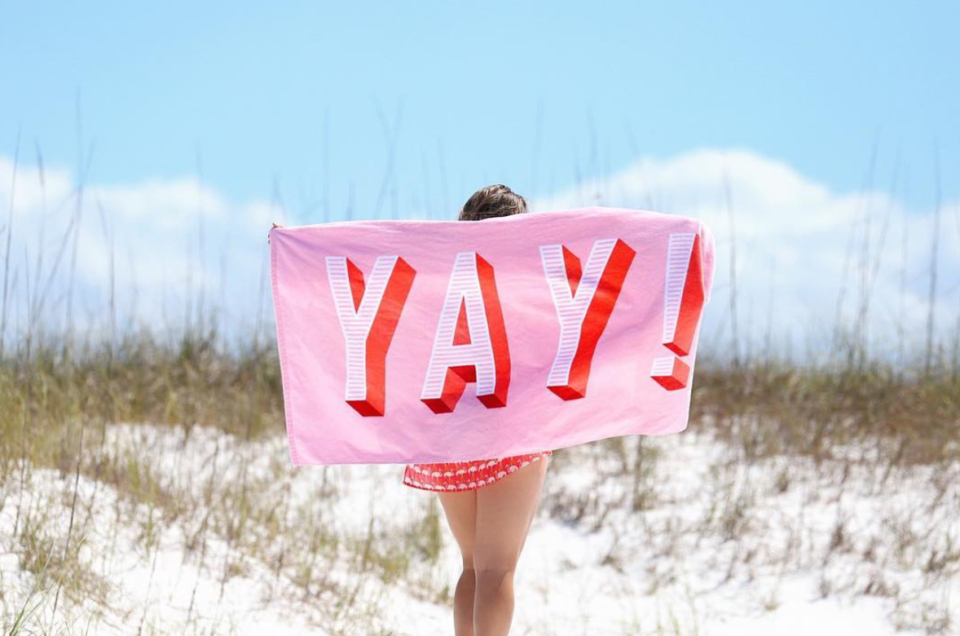 Thanks so much for joining us today, can you tell us a bit about you and how you got into travel writing and photography?
I've been writing for publications of all sizes since the late 90's. I was a journalism major at the University of Tennessee with minors in photography and magazine writing — but found myself in New York working at Newsweek right out of college nearly 15 years ago. (I was a "fact-checker," which my mom thought for years was a "hat-checker" and proudly told all of her friends that her daughter had landed a job as a "hat-checker at Newsweek! I still laugh about that every time I think about it.)
From there, I moved abroad and used the connections I made at Newsweek to start writing a semi-regular hotel and restaurant column while on the road, then I landed my first guidebook writing gig (a collaboration between MTV and Frommer's), which sent me to Spain. Once I finished my book commitment, I moved back to New York and worked several other in-house jobs in New York at Time Inc., Conde Nast and Wenner Media, before going out on my own and making my bread-and-butter freelancing for major magazines and publishing companies around the world.
Fast forward to now, and I mainly travel on content assignment with tourism boards for my blog Camels & Chocolate, which I run with my husband Scott, typically referred to by his initials "SVV." Camels & Chocolate turns 12 soon, which also happens to be my lucky number, so I'm taking that as a sign that 2019 is going to be a banner year!
How did you land on the name Camels and Chocolate?
Ah, the age-old question! The short answer: I started my blog on a whim one day while I was a researcher at a now-defunct fashion title at Conde Nast. The pace of a monthly magazine was slower than I was used to, having started in daily newspapers then graduating to weekly magazines. One week out of the month, we were slammed; three weeks, we were slow. I started using the slow period to write about my own travels, and one day hopped on Blogspot and claimed a URL of my own. After trying a half-dozen more cliché names that had "travel" or "go" or "nomad" in the title only to find every one taken, I had a brainstorm session with myself and thought about two things that summarized my travels.
There was a "famous" photo of me on a camel that made its rounds in the South, winning several photography contests. It wound up being the study abroad brochure cover for UT, and then in the university's calendar and alumni magazine, as well. It was the photo that haunted me for years, so I ran with it.
Camels, to me, are the ultimate sign of being nomadic — and while I do have a home base (and it's not a desert), I'm on the road up to 200 days a year, so I feel quite like a camel at times! Chocolate has always been the local delight I must sample first when traveling, and it also happens to be symbolic of indulgence. I've always loved alliteration, and the ampersand is my favorite stylistic device. So it all came together quite nicely.
How do you balance the journalism training and experience you've had and the travel writing you get to do now?
Journalism, at its core, is all about how to tell a story in an informative and engaging manner. Learning to knit it together with photos, videos and social media has been the core of my evolution from travel writer to multimedia producer. I think the best bloggers are the ones who have a grasp of basic journalistic principles — the who, what, when, where and why — so I try to approach each post and project as if I would a print story, only with more personality. Because the big benefits of having a blog are that I'm not restricted to the page space and word count limitations that come with magazine assignments, and I can let my own voice shine through as I'm writing in the first person and not third.
You recently wrapped up a jam-packed Panama City Beach trip, how was it?
I've been traveling to PCB for three decades, and it just keeps getting better and better! I'm a huge fan of Finns Island Style Grub — which started as a taco truck and now has a coffee bar component — and my travel companions made fun of the fact that I went there four times in 48 hours. I can't help it, that black salt mocha is liquid gold! And even though we had a semi-busy schedule, I cleared out plenty of time for the beach. St. Andrews is my favorite spot to claim my plot of sand and take a much-needed beach nap.
What recommendations do you have for seafood lovers visiting PCB?
You'll be hard-pressed to find anywhere that doesn't have a great seafood selection in PCB. One of my favorite seaside beach bars for lunch and a margarita is Schooners, which has delicious shrimp and grouper dishes, and the Grand Marlin is my new favorite spot for fancier surf and turf. Oyster lovers absolutely can't miss this fine-dining spot on the lagoon with great yacht-watching potential.
If visitors only had a weekend in PCB, what are the top two things you'd recommend they do?
Shell Island is a non-negotiable; it's simply one of the PCB's most prized possessions. Not only will you spend an afternoon on some of the most pristine sand you'll ever find, but there's a good chance you'll see dolphins on the boat ride out — or even when you're lounging on the 700-acre barrier island. I highly recommend chartering a boat with Lagoon Pontoons, but if you don't have a half-day, you can also take the shuttle service that leaves from St. Andrews State Park every half hour for a quick out-and-back.
A new-to-me PCB favorite is Endless Beach Rentals, which launched less than 18 months ago, and knows how to throw the dreamiest beach bonfire. On top of taking care of all the permits for you, they go as far as to put up chairs, hammocks, coolers, cornhole, a Bluetooth speaker and a gas fire pit, as well as a s'mores station, a must for any campfire, wouldn't you agree?
We saw you enjoyed some boat time, did you get to see any sea creatures?
So. Many. Dolphins! Every time I'm in PCB, I spend as much time on the water as possible, and every time, I see more dolphins than my previous visit. They're particularly playful at dusk when they're out en masse.
At Camp Helen State Park, another of my favorite spots for sunset, the deer often come out at night, and on the drive into St. Andrews — the state park at the other end of PCB — there's no telling what you might see from myriad bird species to (gasp!) gators. On past trips, I've even spotted a family of raccoons sunbathing near me on the beach.
For any divers, a day under the ocean with Diver's Den is a must. I've seen some massive 600-pound groupers, as well as plenty of other marine life, on past dives among the wrecks and beneath the underwater bridge spans of the Gulf.
You visited PCB during the spring. Why was that an ideal time, or would you pick a different season next time around?
I'm a fan of visiting the Panhandle any time of year, to be honest, but if I had to pick a season, I'd choose mid-spring (April and May) or early fall (September and October). The weather is usually blissfully mild during those seasons, and I'm a fan of visiting when schools are in session as I have the beach virtually to myself — not to mention, prices are relatively lower if you visit after Spring Break but before Memorial Day or in the fall once Labor Day has passed. And who doesn't love a good travel deal?
This post was in partnership with Travel Mindset and Visit Panama City Beach. All opinions are my own.
Other Voices you might like