Kristin Luna Dishes on the Best Eats and Drinks Along the Gothenburg Archipelago
Photo courtesy Kristin Luna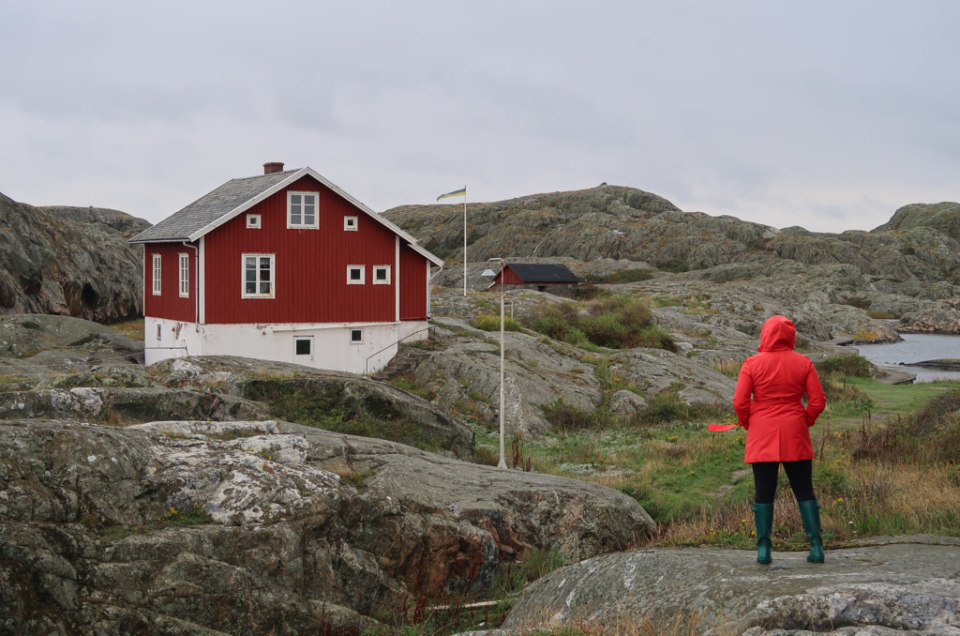 Photo courtesy Kristin Luna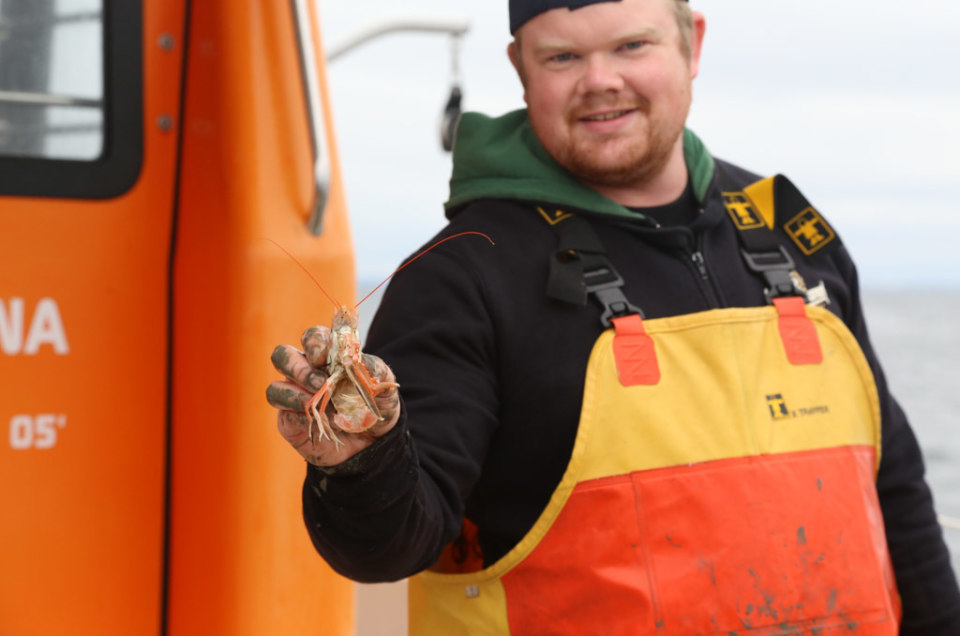 Photo courtesy Kristin Luna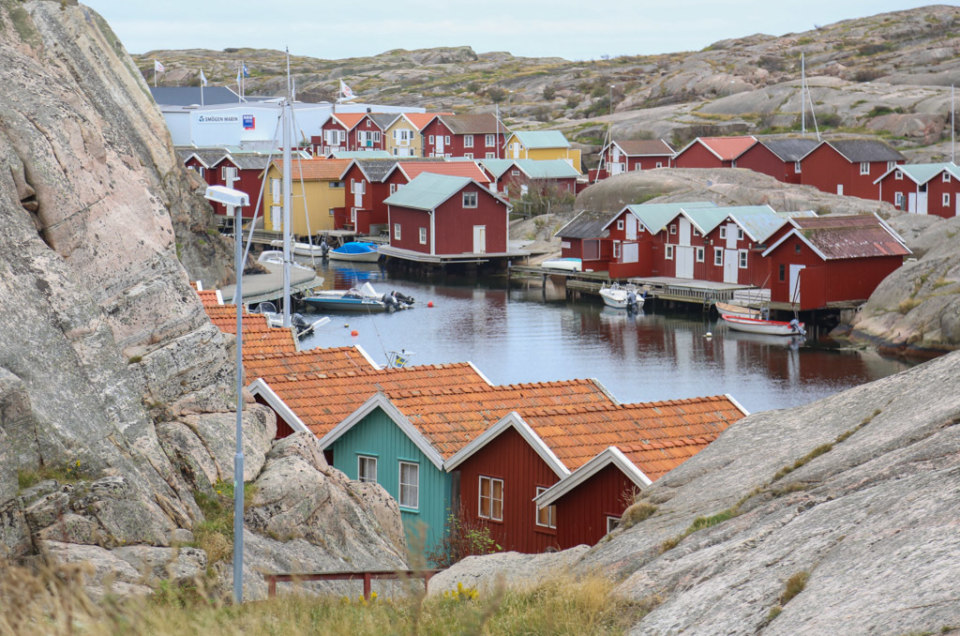 Photo courtesy Kristin Luna
Content Produced in Partnership with Gothenburg, West Sweden, Volvo OSD & Visit Sweden
When it's time to find the best restaurants and cocktail locations in a new city, there's only one travel blogger to call upon: Kristin Luna. You know her as the woman that nailed her dream career; we know her as a whiskey aficionado and an Instagram extraordinaire.  Her week-long trip across West Sweden began in Gothenburg, the home of Volvo, and winded through the maze of islands situated along the Gothenburg archipelago. She sampled fresh crab from a seafood safari, toured the legendary "fish church," and enjoyed a meal and cocktails from a Michelin-star restaurant  — all in the name of research. Just after she returned from Sweden, we sat down with her to hear more about her foodie adventures and gathered all the tips, tricks, and hacks we could so you can begin planning your own trip to Gothenburg and West Sweden.
You actually lived in Scandinavia for a short time. What makes Swedish culture so appealing to you?
Yes! I spent a blissful eight months just over the pond from Sweden in Denmark, but I traveled all throughout Scandinavia during my time there. I love that entire region so much, but Sweden might very well be my favorite (shhh, don't tell the others!). It's just so massive but also diverse—from the big city culture in Stockholm and Gothenburg to the seaside tranquility of the west coast. More than anything, however, I love how orderly everything is. It's incredibly easy to get around—from navigating the public transit within a city to driving around in the rural areas, everyone follows the rules, and the people are so polite. I live in the Southern United States where the term "Southern hospitality" originated and still think West Sweden is one of the most hospitable places I've ever been!
This time around, you spent some time exploring West Sweden and the city of Gothenburg in a Volvo with the Volvo Overseas Delivery Program. How did you divide time between the city and the rugged coast? Was it easy to navigate between the two?
SO effortless. First of all, Volvo is on a mission for zero fatalities in its vehicles by 2020, which I love. The Volvo rental vehicle we drove actually drove itself, so when we veered off course, it corrected for us! The highways of Sweden, like everything else, are sensible and easy to navigate. Getting to the seaside area took just an hour from Gothenburg, then we island- and town-hopped up the coast from there. I would recommend a minimum of four days exploring the coastal towns followed by (at least) three nights in Gothenburg.
What were some highlights for you while you were in Gothenburg? 
On the first day there, we met up with a local travel blogger, Kattis Lundin, who I follow on Instagram. She took us on a cocktail crawl to a handful of the top bars in town, like the Dorsia and Mr. P. Getting to experience Gothenburg the way the locals do was definitely a highlight, but I also loved getting to see more of its outdoors scene. It was admittedly quite rainy while we were there, but that didn't stop us from visiting the botanical garden (one of the largest in all of Europe!) as well as the garden society.
The city of Gothenburg has a vibrant food and drink culture. What were your favorite must-eats?
I grew up in a landlocked state where fish was rarely on the menu (and if it was … you weren't ordering it). So getting fresh seafood — plucked from the ocean that very day, in fact! — at every meal was a huge draw. The Swedes are big lovers of dill (as am I; we grow an abundance of it at our home), and my husband and I joked that the entire country smelled of the sweetly fragrant herb because they use it so frequently as an accoutrement to fish. Our most memorable dishes were a fish bake from Restaurang Gabriel in Gothenburg's "fish church," as well as the dreamy three-course meal we had in Hotel Pigalle at Atelier.
How did you connect with the locals while you were in West Sweden?
How else?—through Instagram! I've long followed a handful of Swedish social media power users, so I was already bookmarking places to go months before my trip. But I also found the Swedes to be a very approachable people; it's rare that we were at a restaurant or a bar where someone didn't come up to us and strike up a conversation, and the moment they found out we were Americans, they wanted to divulge all their best insider tips (I love that!). The servers and bartenders in particular were a wealth of knowledge at helping us plot our next stop. West Sweden is a great place to visit for the extroverted traveler who wants to get to know the locals on a deeper level.
As our resident craft beer and distillery expert, we think it's fair to ask if you got to dip into the local drinking culture. Did you find any favorites?
Oh, you KNOW I did. We quickly learned from locals with whom we spoke that the craft beer scene is very much a new one in Sweden. There are a handful of great breweries, but you can't necessarily visit them all just yet (some are only open a couple days a month; others are not open to the public)—the good news is that we located nearly all of the brews at restaurants around town. There were a lot of IPAs on the menu and a Berliner or sour or two, something that seemed to be relatively new to Scandinavian beer culture. Michelin-star restaurant SK Mat & Människor served a few and then we sampled the rest at taproom Brygghus in the old town (Haga) on our final day there.
But Gothenburg is more than just beer. We're not biased when it comes to our spirits—we're also big gin fans, and there was a full list of gin cocktails at Dorsia. That alone (and the fact that this design-forward hotel was the most Instagrammable place I saw in Gothenburg!) meant that we stopped there not once, but twice!
Gothenburg and West Sweden look like a photographer's dream! What are your Instagram-worthy moments in the city? What about along the coast?
All of the towns along the western coast are a photographer's playground, but we found Smögen to be the cutest of all. On the boat ride out to the Weather Islands, have your camera ready for seal or other wildlife sightings. Inside Lådfabriken, there's an Instagram-worthy vignette around every corner thanks to Johan and Marcel's design savvy. In Gothenburg specifically, there's no better spot for snaps than the Garden Society and its dreamy Palm House.
What are a few travel tips you would give to first-time travelers to West Sweden? Any special items we should pack in our bags?
The weather in Scandinavia is highly unpredictable, so whether you're traveling in summer or winter, pack clothing that can withstand the elements. You don't need heels or fancy footwear—rather, I wound up wearing my waterproof jacket and rain boots daily and am so glad I threw them in at the last possible moment. I'm also big on wearing bold hues that pop against a natural background, so if you're a fan of colorful photos like me, then pack accordingly! When you're in the city of Gothenburg itself, Swedes tend to don neutrals, so if you want to blend in, make sure you go out in black, brown and other earth tones.
As for travel tips, even though all the towns along the coast are relatively close together, pad your schedule to allow you unexpected times for spontaneity. Our itinerary was a bit too closely planned at times, and given the unpredictability of the weather, I would have loved some additional time at a few of the coastal spots for photos during the break between rain showers.
Other Voices you might like