How Mary Lauren Stumbled on her Ultimate Family Getaway in Chicago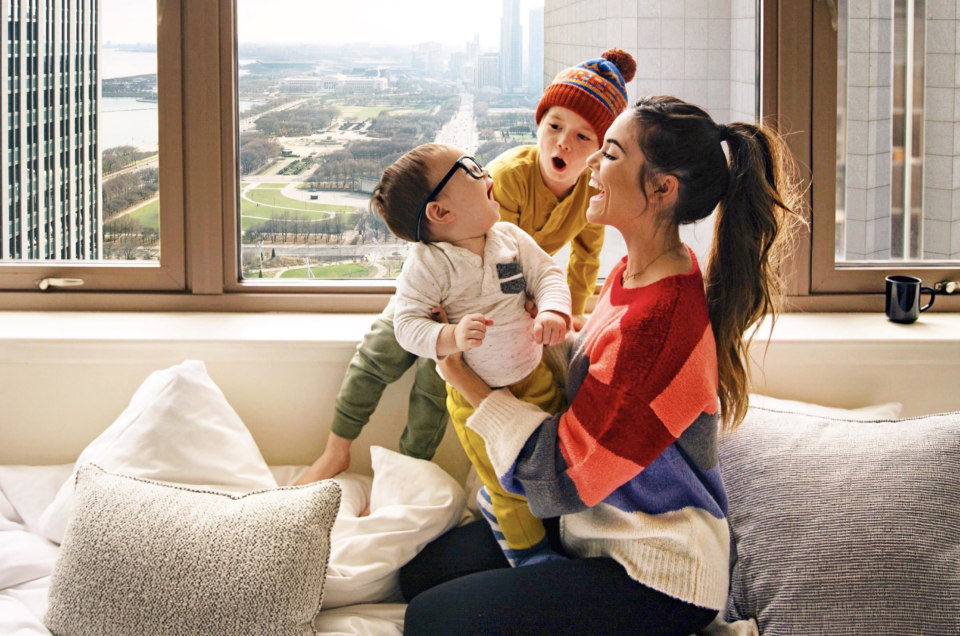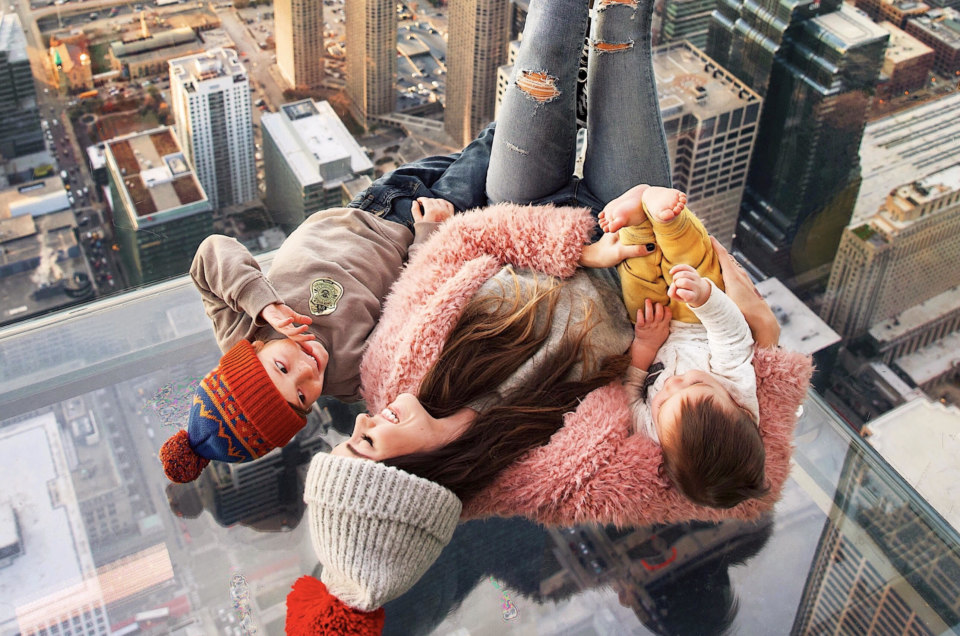 As the blogger behind Headed Somewhere and mom of two (adorable!) boys, Mary Lauren is always on the go! With so much moving around, it can be a task to sit down and map out where it is that you want to explore next. This is exactly why she was so excited to have some fun with Accor Le Club Hotel's Seeker Project, a revolutionary travel quiz and personalized discovery tool that guides users to their next travel destination. She says that the quiz figured out EXACTLY what her family needed out of their next travel experience, leading them to the Fairmont Chicago Hotel for some quality family-fun! Read on to get an inside look at her trip — and some travel inspiration!
Hi Lauren! Thanks so much for joining us today! Can you tell us a little bit about yourself and how you got into blogging and photography?
Hello!!! So excited to be doing this Q+A! We loved our stay in Chicago at the Fairmont and our travel experience with Accor was wonderful!
So to start, if I'm being quite honest, this whole blogging career kind of fell into my lap. I never set out to be a blogger, it just sort of happened over time. My husband and I were both working as accountants when it all started. I had a blog, but just for fun…pretty sure my mom was the only one who read it or cared.
After a few terrible nanny experiences, I decided to quit my job to stay home with my newborn son for a while. I started sharing our lives on Instagram and on my blog, being open and honest about motherhood, making connections with a lot of really wonderful women. Over the course of about 3 years it grew to what it is now and we are able to do this full time! It's so amazing to be able to work side by side with Clay (my husband) and mostly from home so we get to be with the kids a lot.
The photography followed! It actually took us a really long time to delve into the DSLR world. We posted iPhone pics for FOREVER!! But so glad we took the jump! It has become such a passion of ours and something my husband and I love doing together.
How would you describe your travel style? Was the Seeker Project fun to help you decide a vacation location?
We are definitely laid back travelers. We take things as they come and try to leave our plans open ended for last minute detours. : )
The Seeker Project was such a cool experience… it really makes you dig deep into thinking what you really want in your travel experience! We had just spent 5 weeks in rural Maine, so I think Chicago was just what we were looking for!
Had you ever stayed at a Fairmont Hotels property before this trip?
We have! We always love staying at the Fairmont hotels. Service is ALWAYS top notch.
The Le Club Accor Hotels brand is famous as a luxury resort line, and many travelers typically take that to mean "couples only." What made the Fairmont Chicago stand out to your family?
Definitely not couples only! The Fairmont was SO accommodating to the kids and our family! There was a crib already set up in our room when we got there which I REALLY appreciated because we had a very sleepy baby ready for bed.
One of our doormen overheard me asking Clay if we packed Ezra wipes. He offered to go across the street to the store to pick some up for us. HOW THOUGHTFUL!
They also helped Clay and I set up a babysitter so we could go eat at the amazing restaurant in the lobby.
AND I can't even tell you how sweet the woman was who worked on the Gold Lounge floor. She LOVED the boys and was so warm and helpful. She even cut up Ezra's food for him while I was busy with Curren. Everyone was went above and beyond for our family.
What did your kids love most about the Fairmont Chicago?
The snow day was pretty epic. We woke up that morning to the most incredible view of the city. They were dancing around and couldn't even believe it.
Also, the sweetest girl at the check-in counter gave Ezra a little welcome packet with crayons and a coloring book that he worked on the whole time we were there. 
What is your top tip for family travelers looking to make their travels more enjoyable?
Go in with low expectations and without a rigid schedule. Maybe having low expectations sound lame , but being realistic about what you can accomplish with little ones in tow will only set you up for success!
We like to plan on seeing one major thing or doing one larger activity per day and then letting the rest fall into place. If we have time for the lesser important activities, we'll go. If not, it's not the end of the world. Learning to go with the flow was a little hard for me, but I've learned my kids' limits and everyone is happier with a slower pace.
As a photographer, what were some of your favorite Instagram-worthy moments from your trip?
I looooved the Skydeck. The views were incredible! But I also really loved the views from the Fairmont! We took some photos from our own bedroom that rival the Skydeck. 
What trips do you have planned for next year?
So far we are headed to Kauai, Hawaii in January for a little R+R (and surf of course) with friends and family… and then in May, Clay and I are planning a trip to Spain. He lived there for a couple of years and is really wanting to get back to San Sebastián… I little surfer town near the French border. And of course, that sounds wonderful to me! I'm in! Haha
What's one thing you always pack in your carry on?
It depends. Am I traveling with kids or without? Much different experiences and much different carry on situations. Haha!
With kids: a bazillion snacks, window stickers, hand sanitizer.
Sans kids: A giant scarf that doubles as a blanket, an book (currently reading Big Magic and loving it) and the travel Saje essential oil kit. It's my faaaavorite thing ever.
Last question: Window or aisle?
Window 100%!!!
Other Voices you might like