Hard Work Pays Off: How Kristin Luna Nailed the Dream Career
Photo courtesy Kristin Luna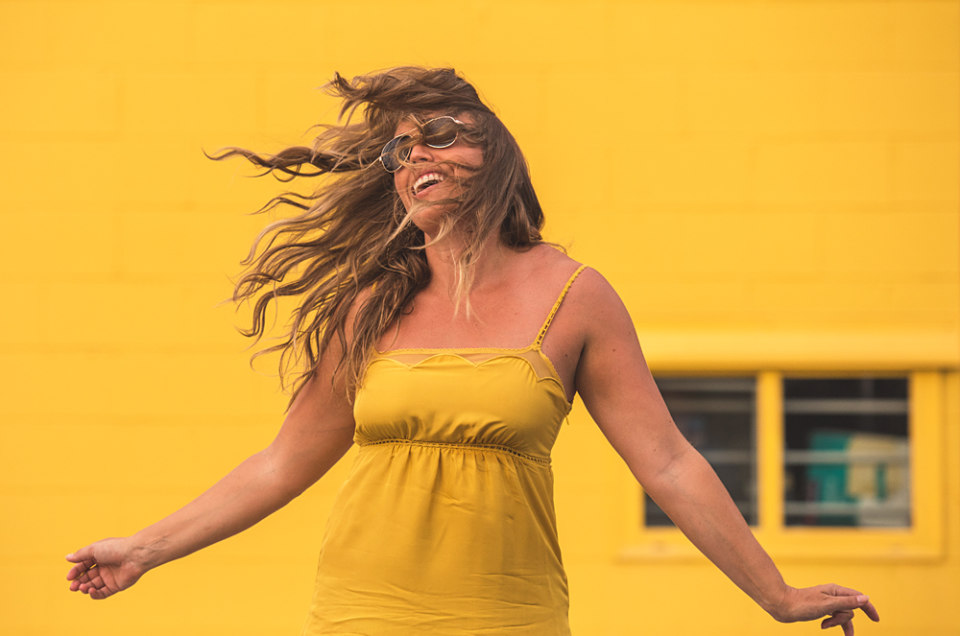 Photo courtesy Kristin Luna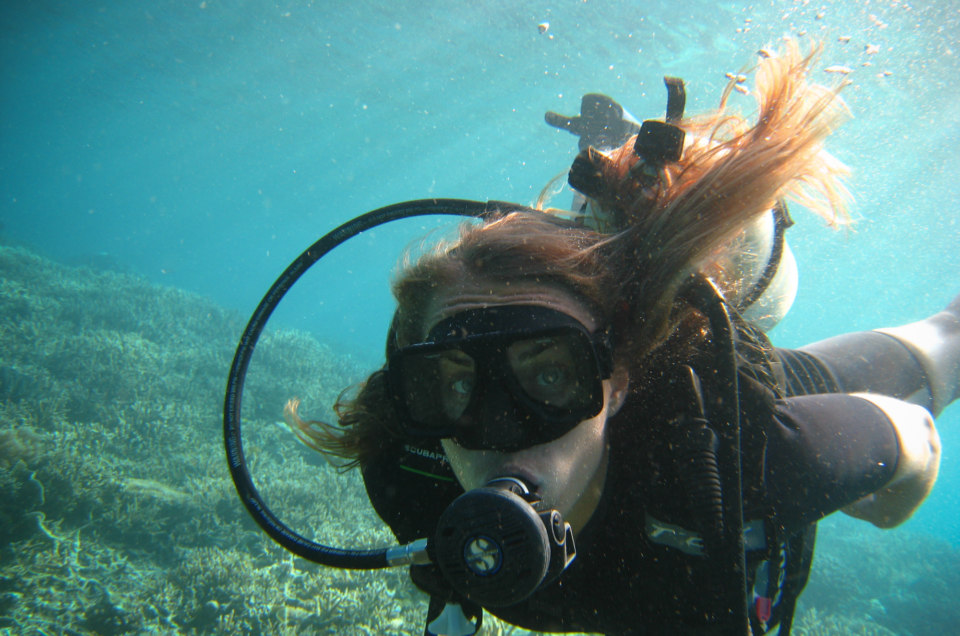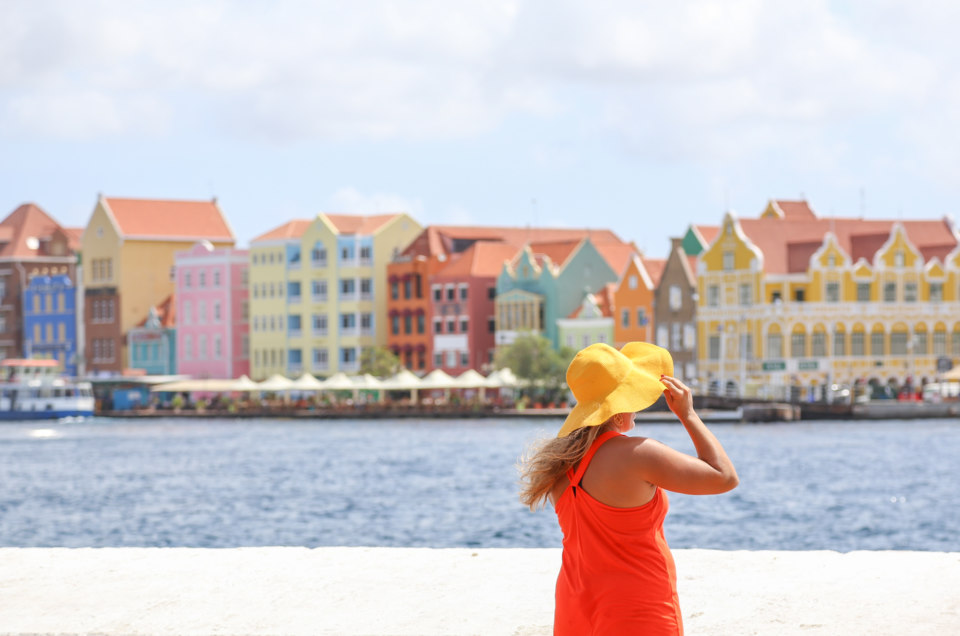 Photo courtesy Kristin Luna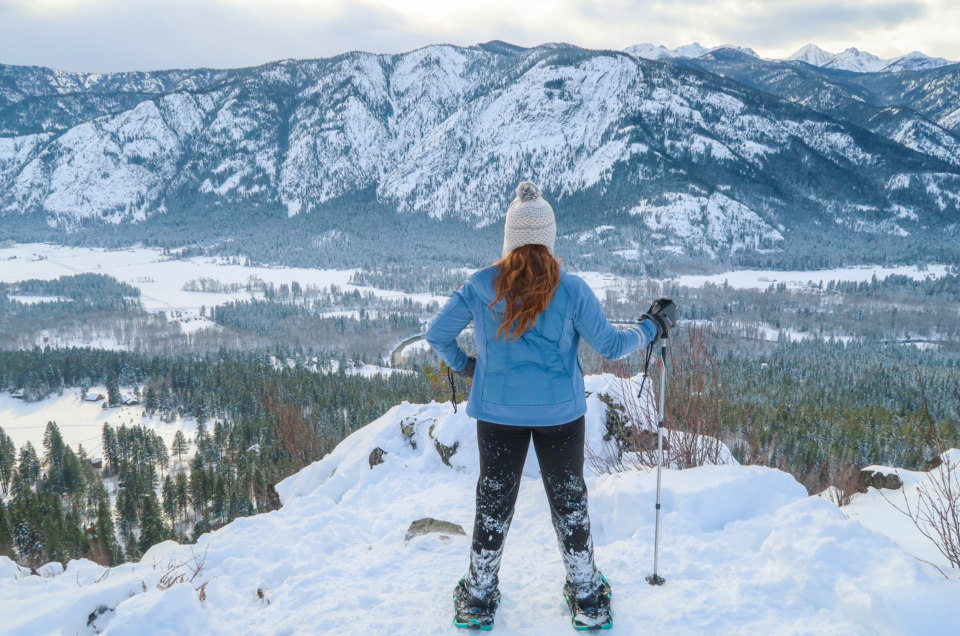 Photo courtesy Kristin Luna
#FBF: Followback Friday is a weekly interview series where we get real with some of our favorite travel influencers. We want to learn what makes them tick, their best tips and tricks, and share stories of (mis)adventures from the road.
Work hard, play hard — but what if you could do both? Let Kristin Luna teach you her ways. Her love affair with travel began when she was 15 with a family trip to England. She says the infatuation fully took hold when she was 20 after a six-week backpacking trip across Europe. 14 years and 100+ countries later, she's still going strong thanks in large part to her journalism career. In fact, chances are high you've seen her name in print or read her stories in magazines like Newsweek, Us Weekly, and In Touch (to name a few). When she's not interviewing the stars or adventuring across the globe, she's managing her website, Camels and Chocolate, at home in Nashville. We caught up with the Tennessee native to learn more about her career, the bucket list items she still has yet to tick off, and how she finds time to adventure — at home and abroad.
It seems like you've been everywhere! How often do you travel?
Every year seems to follow a pattern: The winter months are slow, but between the months of April and October, I'm insanely busy with assignments and on the road more often than not. If I averaged out the year, it would run about two weeks a month. My husband and I live in an old 1800s Victorian in Tennessee that we love and are constantly fixing up, so it's a tough balance between maintaining a career that takes me on the road and a somewhat routine life of home renovation when I'm stationary.
You're very vocal on your website that you are a journalist and writer first and foremost. How did your career transform from entertainment reporter to travel writer?
It wasn't so much a transition as it was a merging of two different paths. I graduated from UT where I worked as a sports reporter and a marketing assistant for the Lady Vols during the Pat Summitt era; I always thought I'd land at a newspaper covering sports, but around the time I graduated from college in 2005, newspapers were becoming obsolete. So I broadened my horizons when searching for jobs and took what I could get, which is how I eventually found my way to entertainment journalism.
There's typically an abundance of entertainment reporting jobs since the turnover is quite high, so during my first stint in New York working for Newsweek, I also got a side gig of reporting for a celebrity rag, In Touch Weekly. Thanks to Newsweek, I was able to build up my travel writing portfolio while living and traveling abroad next—and In Touch taught me to have a thick skin as only a tabloid could do—and when I returned to NYC on my second stint there, I landed an in-house gig at a much more respected entertainment publication, Entertainment Weekly, covering movie premieres, award shows and other society events. It turns out while I didn't like celebrity gossip, I loved the unpredictability of the entertainment world and having to interview big names on the spot with little to no preparation, so I managed to always keep my finger in that pie without necessarily making it my full-time job. More than a decade later, I work as a full-time lifestyles writer covering travel, food, people, and business while still picking up occasional on-camera and reporting gigs for red carpet events in Nashville for publications like PEOPLE, Southern Living and Redbook.
How would you describe your travel style?
I'm not going to lie, I love a good luxury or boutique hotel. In my 20s, I was all about hostels and backpacking—whatever I had to do to save a few dollars—but in my 30s, I'm more focused on getting a good night of sleep, and if that means spending more, then so be it! I'm also a huge proponent of Airbnb because it enables me to stay in cool, local neighborhoods where hotels often aren't found.
How do you balance a fitness routine and healthy eating while you're on the road?
This is my biggest struggle to date. I was a college athlete and a former marathoner, and when I'm at home, I'm at the gym or running six days a week. That can be a hard schedule to keep while on the road, so I aim to do a minimum of one active thing a day, whether snowshoeing, hitting up a yoga class, standup paddleboarding or taking a hike out to a waterfall. In terms of eating, Scott and I maintain a mostly Paleo diet at home, and our goal for 2017 is to incorporate this more into our mobile lifestyle, as well—though it's always hard for me to say no to a craft beer or good bourbon!
You and your husband love SCUBA diving. Where are some of your favorite places?
We honeymooned in Borneo, and few trips could ever top the iconic Sipadan dive site with its torpedoes of barracudas and sharks and turtles by the dozen. I've gone diving everywhere from the Great Barrier Reef to the Cook Islands, but if sticking closer to home, we love many Caribbean islands known for their diving likethe Bahamas and Bonaire.
Do you have any bucket list adventures you haven't crossed off your list yet?
Plenty! The list grows quicker than it shrinks. I'd love to go diving in Palau. I'd love to return to Iceland and do a proper road trip all the way around the ring road that rims the island. Snorkeling with manatees in the Florida springs must happen soon. I would like to visit the Wave and go into a slot canyon in the American Southwest. And despite going to the Arctic several times—I've been as far north as the 80 degree parallel—I've still never seen the Northern Lights.
What are your top three travel memories to date?
Circumnavigating the globe for four months by ship as an employee of Semester at Sea. We packed in 14 countries in 119 days!
Going to Ghana for the first time and meeting a local who randomly had met my sister the previous year—that was wild!
Road tripping around Scotland with my sister and mother three years ago and showing them all my favorite parts of my favorite country.
What's the best travel advice you have ever received?
"This isn't a once-in-a-life-time experience. You will have the chance to come back, so don't cram everything in to the point where you don't have time to enjoy yourself." There was a point that I'd pack every day on every trip full of tours and activities—or try to cram five cities into a short one-week getaway to a new country—but it's so true that many places I never thought I'd get to visit in my life, I've now found myself in multiple times. So I now try to rein in the Type A planner gene and allow free time for exploration and discovery—it's a constant battle between excitement and being realistic!
A lot of people find packing for a trip incredibly stressful, but it seems like you have everything together. What are some good packing hacks you keep up your sleeve?
If you travel with just a carry-on, you're forced to self-edit. I find that even with a carry-on, I pack far more than I need, but I compartmentalize with gallon Ziploc bag dedicated to underwear, socks, toiletries and other small items so that these can be easily located when I arrive in a destination. I also go light on the shoes since that's the item that takes a lot of room up in a bag, usually sticking to a pair of flats I wear on the plane, a pair of neutral-colored sandals or flip-flops that I can wear with any outfit, and a pair of running shoes for whatever activities we have planned.
Be honest, what's one item you refuse to leave home without?
Can I pick three? I'm never far from my iPhone, my Canon DSLR and my MacBook Pro! Those three things weigh me down at all times, whether I'm traveling long-term or simply going to a coffee shop for the afternoon.
When you're not on the road, you're at home in Tennessee. What are some gems tucked away in the South that you wish more travelers knew about?
Tennessee is full of them—after all, we have 56 gorgeous state parks. Near where I grew up in Coffee County, there are some epic hikes like Stone Door and Fiery Gizzard. There's the adorable mountaintop college town of Sewanee. There's the old-fashioned Bell Buckle with its charming shops and eponymous café. Readyville has an old grist mill that's an awesome lunch spot; it pairs well with a late afternoon visit to Arrington Vineyards in the warmer months. Whiskey lovers can create a great driving itinerary starting at George Dickel in Tullahoma, visiting Jack Daniel's in Lynchburg, then winding up in Franklin, which is a good hub for exploring H Clark and Leiper's Fork distilleries. And, of course, the Smoky Mountains are a huge highlight, but don't overlook Knoxville as you're on your way to the national park—it's seen a huge revitalization in recent years, particularly around Market Square. So many delicious things to eat and drink there, and of course its college game day experience is second to none (Go, Vols!).
How do you decide where to go next? And, on that note, what are some upcoming trips you have planned?
A lot of it I leave up to fate and opportunities: Much of where I travel is dictated by assignments that land in my lap; other trips are planned around weddings—I seem to have a handful of destination weddings every year consistently, and I'm not mad about it!
Next up, I'm headed to Grenada with my husband, my mom, my best friend and her family for a week of R&R and, hopefully, some diving. After that, I'll be in Orlando in February for a collaboration with Universal Orlando Resort, then on a road trip from Atlanta to Charleston to Jacksonville with my college roommate to see a friend get married. Beyond that, I have a lot of tentative plans for the year—maybe Nantucket for a yoga festival, possibly Thailand to do some island-hopping and diving, hopefully the United Kingdom for a project—but nothing set in stone. It's a liberating feeling, but I'm also ready to have some flights booked for the year!
Can't get enough of Kristin? Neither can we! Follow her adventures on Facebook, Twitter, Instagram, and Pinterest!
Other Voices you might like