Pigging out on Fair Food in the Midwest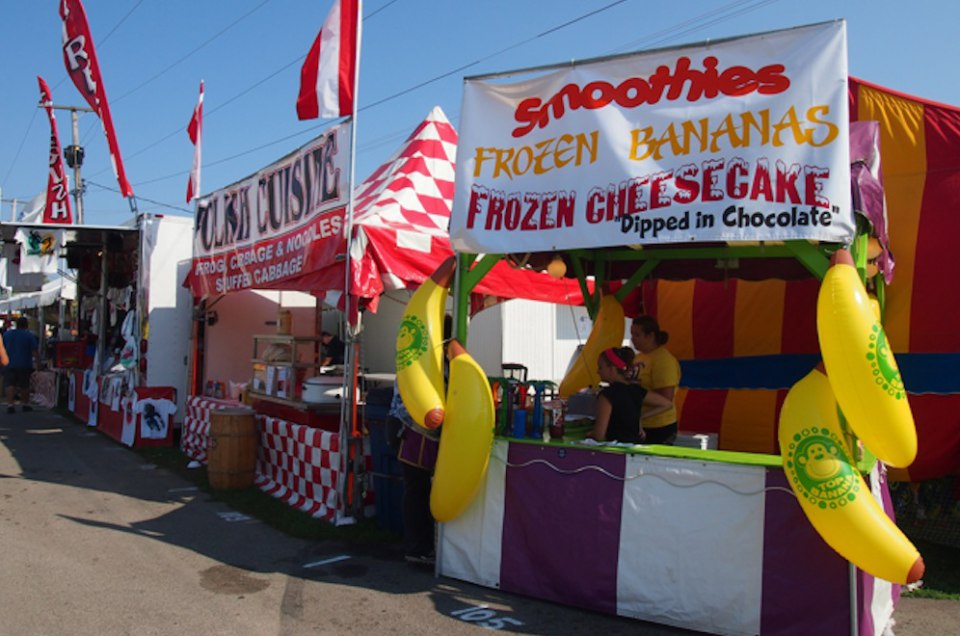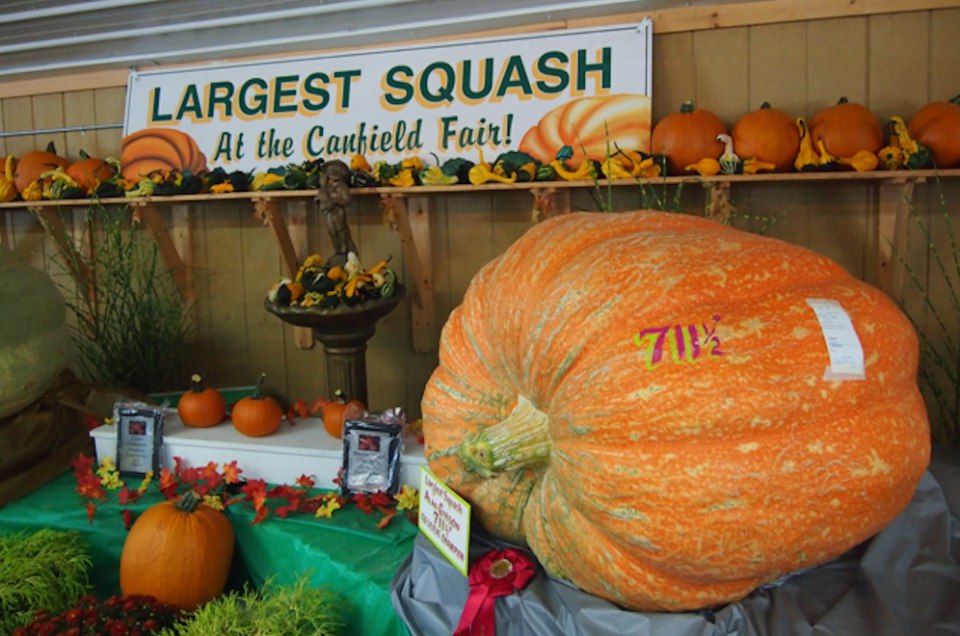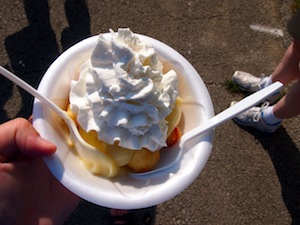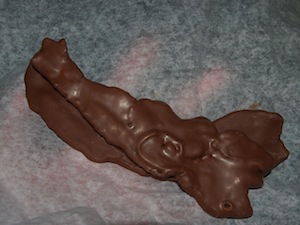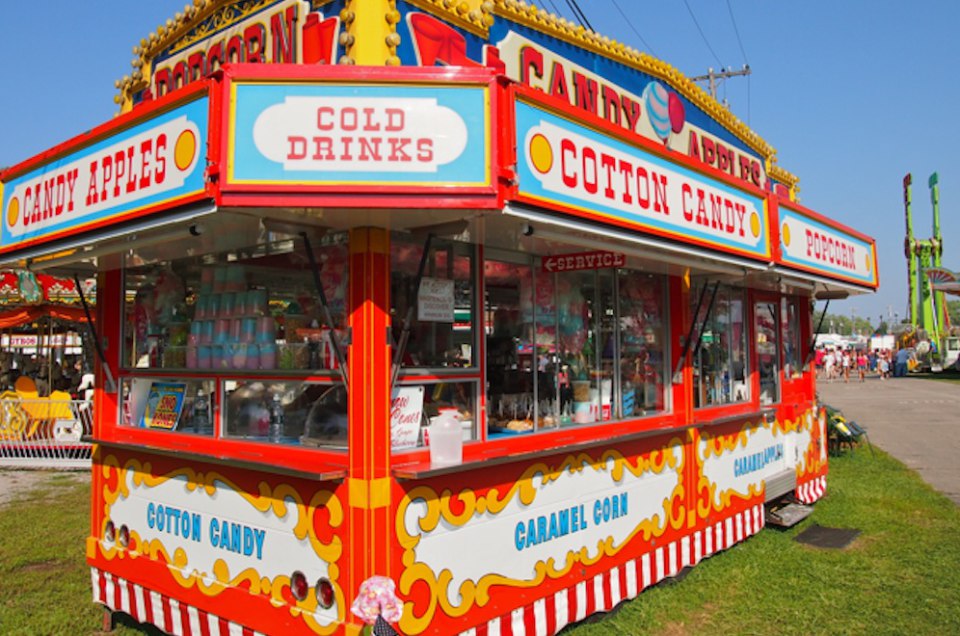 You have to try these foods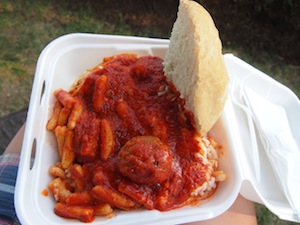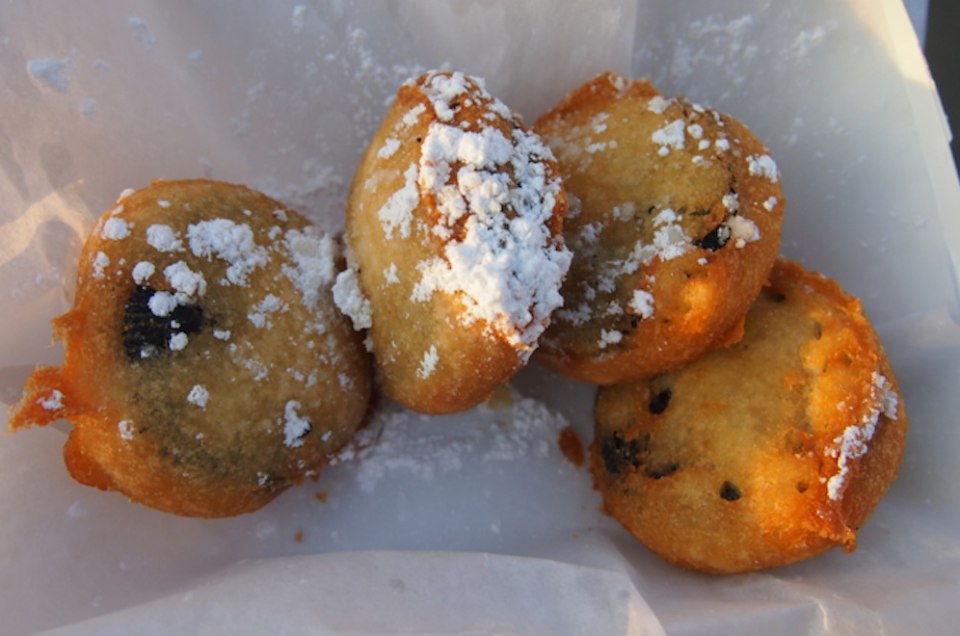 When I hear the phrase "The Midwest," a few images immediately come to mind: endless cornfields and Friday night high school football games; brilliant summer sunsets and marshmallows roasted over bonfires; 4-H clubs and county fairs.
Growing up in rural Ohio, these things were just a part of life. They weren't novel or quaint; they just were. It wasn't until I began traveling extensively that I realized that these patently "Midwestern" things seemed a bit strange to others.
Rabid high school football fans? Tiny college towns in the middle of nowhere? Kids raising cows for fun? S'mores? These were all new concepts to many people I met on my travels.
But perhaps nothing sounded quite as strange to my new foreign friends than the concept of the county fair.
If you're from the Midwest, you know the type of fair I'm talking about – the type held in the autumn around harvest time at the local fairground, with livestock for sale, monster trucks, giant pumpkins, country music, and dodgy amusement park rides. And food. Lots and lots of food.
For me, "the fair" always signified the end of summer. And there's no better way to lament the coming of a new school year than to stuff your face with as much weird fried food as possible.
Because that's another thing about the Midwest (and perhaps America in general) that you should know – we will deep fry and eat just about ANYTHING.
Twinkies? Oreos? Pickles? That's all child's play. We'll fry those up, along with PB&J and even beer.
Yes, we deep-fry beer here. It's a thing.
This past September, as I attended the 166th-annual Canfield Fair near my hometown in Ohio, I made it my mission to seek out and try some of the most interesting-sounding fair food I could find on the midway. This was no small task, mind you, as the Canfield Fair draws more than 1,000 different food vendors each year.
Here were some of my favorites:
Deep-friend banana pudding
I'll admit that I only tried this one because the sign intrigued me. What exactly was fried? The bananas? The pudding itself? As it turns out, deep-fried banana pudding consists of deep-fried banana slices in banana-flavored pudding, topped off with a generous dollop of whipped cream. It was delicious and much better than it sounds.
Chocolate-covered bacon
Fans of a little sugar with their savory dishes (or a little salt with their sweet ones) will love chocolate-covered bacon. The dish is pretty self-explanatory, but is a must-try at a county fair.
Deep-fried Oreos
Again, self-explanatory. Simply cover some Oreo cookies in batter, fry them up in oil, sprinkle with confectioner's sugar, and serve piping hot. The frying process makes the Oreos so soft and moist that they just melt in your mouth.
Pasta in a breadbowl
The great thing about a county fair in the Midwest is that, food-wise, you can get an overview of the "melting pot" that typifies America. You can find everything from Polish perogies to Greek gyros here. My favorite though? Homemade pasta in a sourdough breadbowl. I eat it every single year.
Deep-fried peanut butter and jelly
This by far was my favorite find of the year. As if frying up cookies, Twinkies, and even Kool-aid wasn't enough, someone has now gone ahead and deep-fried everyone's favorite sandwich – the good old PB&J. It actually didn't taste all that special, but the novelty of it won me over.
Other fair favorites include things like thick-cut French fries doused in vinegar and ketchup; spicy sausage sandwiches; and messy BBQ ribs. And you have to wash it all down with a lemon shake.
Afterwards, you'll probably need to loosen your belt and head home to drift off into a food coma. Forget Thanksgiving of Christmas. In this part of the U.S., people go on diets so they can binge on fair food.
Want to experience some of this Midwestern fair food for yourself? It's fairly easy to do. In Ohio, for example, nearly every county in the state (and there are 88 of them) has a fair in the summer/fall. Going to one of these is perhaps the best way to get a true taste of the Midwest. The Canfield Fair is held each Labor Day weekend at the fairgrounds in Canfield, Ohio, and draws hundreds of thousands of visitors over 6 days.
Other Voices you might like