Bright Bazaar Found his Perfect Vacation Match in the Colorful Caribbean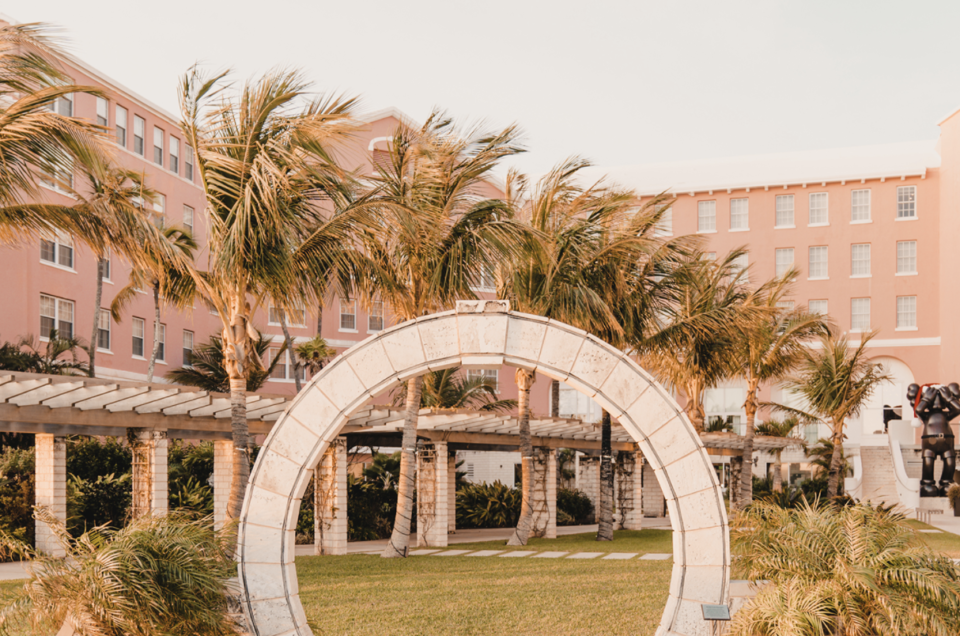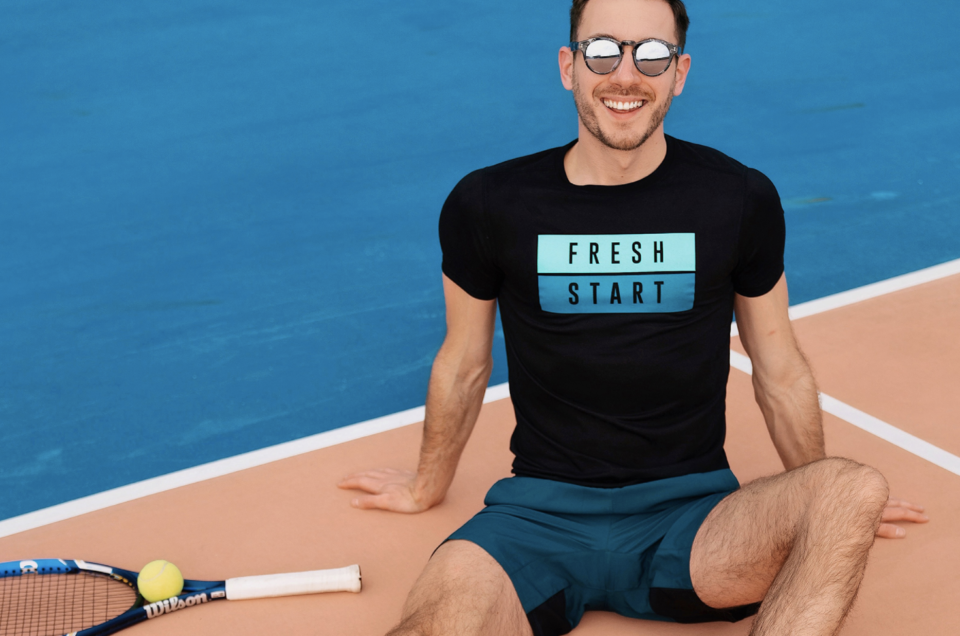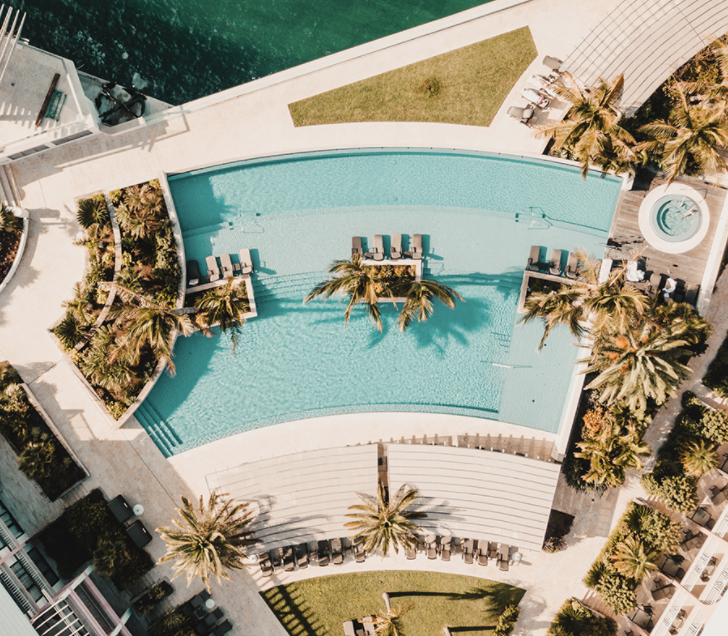 We've been loving Accor Le Club Hotel's new Seeker Project and are delighted to know that Will, the voice behind Bright.Bazaar, a blog for all-things design, style and travel, feels the same as we do about the unique quiz. The visual, impulse-driven platform provides users with their own individualized travel profiles and destination recommendations. As a lover of tropical vibes and lots of color, Will was perfectly match with Bermuda for a fun trip to the Fairmont's Hamilton Princess! From pink sand beaches and hammocks over the ocean to candy-colored buildings and chic decor…scroll down for an inside look at Will's vibrant island getaway!
Hi Will! We're so excited that you're joining us today! Can you tell us a little bit about yourself and how you got into blogging?
I got into blogging 10 years ago as a creative outlet. I graduated during the recession and luckily I got a job, but it didn't give me much creativity. I started blogging as a way to write about and share my passion for interior design. I had no idea what I was doing but slowly taught myself web design, editing and photography. As I learned more about the blogging community I started to blog everyday and kept a regular editorial schedule. My blog has always been about inspiring design, travel and style that makes me smile. My tag line is Make-You-Smile Style — I turned it into a hashtag on Instagram and it's now been used close to one million times around the world!
Your last trip took you to Bermuda, thanks to the Seeker Project. Can you tell us about your experience with the quiz?
I think when anyone says quiz you think of an online survey with seemingly endless multiple choice questions…at least that was my expectation. However, I was completely wrong! The Seeker Project was like no other online quiz I've taken. Firstly, there were no boring questions but rather lots of inspiring pictures that you clicked on to match your travel desires. Secondly, I loved how the test was based on instinct, you just had to go in the direction you first felt without time to overthink.
What is your travel style? Did the Seeker Project match it?
This is really tough question as I enjoy lots of different types of travel, from city breaks to relaxing beach holidays or adventures. However, the Seeker Project definitely got my overall style down because it suggested I visit Bermuda which was so colorful and exotic — anyone that has seen my blog will know I am all about color! The hotel was painted pink and every house on the island was different color, even the hotel's private beach club had a pink sand beach!
The Le Club Accor Hotels brand is famous as a luxury resort line that stands out for its services. What made the Fairmont Hamilton Princess feel special?
The Fairmont Hamilton Princess felt special because it reflected the locale well, from the fact that it was pink to the local fish served in the restaurant. The staff were also so welcoming and proud of the island. Everyone was so helpful and able to recommend so many things to do and see.
You had the chance to indulge at the resort's fine-dining restaurant, Marcus'. Do you have a favorite Bermudian dish?!
The Marcus restaurant was fantastic. The design was incredible! It felt modern but also very unique and reflective of the setting. The food was outstanding, too. The chef is really friendly and comes over to the tables, explaining the dishes and what the numerous local specials are that night. I would have to recommend the lion fish, it was delicious!

As an interior design author, you have real a knack for design. Was there anything that stood out to you about the Fairmont Hamilton Princess' decor?
From a design perspective, the pale pink of the exterior hotel is fabulous and makes you smile the moment you pull up. Inside, the Spa is divine — it has a contemporary yet cozy, relaxing vibe approach. There's a treatment area that is surrounded by wooden slats, giving the space a natural, organic look that's very calming. The art is what makes the hotel shine. It really feels as though you are staying within an art gallery. Everywhere you look there is famous art, walking to your room, going to the pool – even in the spa!
We know how much you love style, too! What are your must-pack items for a tropical destination?
Well, apart from all the standard tees and swim shorts, my must haves are: a paddle ball set (I love a simple game on the beach to truly relax), my rucksack that zips up into a tiny bag (it is perfect for throwing in my camera and everything I need for the beach but doesn't take up too much space in my suitcase), espadrilles (again, perfect for wearing to the pool or the beach), my current read (so I can put the phone down and pick up the novel!).

Are you more of a carry-on bag or checked luggage kind of traveler?
I wish I was a carry-on bag person. However, we always have so much equipment to shoot (tripods, drones etc.) that we can never fit it all into one carry-on. My advice is to make sure you have an airline credit card to get a checked bag for free. That said, once in a while I take a trip with just a carry on and it feels so good!
Do you have any insider tips for other travelers visiting the Fairmont Hamilton Princess?
My two insider tips are: one, make sure you have the buffalo cauliflower appetizer at Marcus, it's to die for. Second, is to make sure you have a game of tennis on the oceanside blue and pink court.
Why should our readers try out the Seeker Project?
What have you got to lose? It is fun, free and you will likely find the perfect inspiration for your next trip. We all have overwhelming choice when it comes to travel and the Seeker project takes some of the stress out of that choice by making it easy to find your perfect getaway.
Other Voices you might like