A Luxury Holiday for Two in Bermuda
Photo by This Life of Travel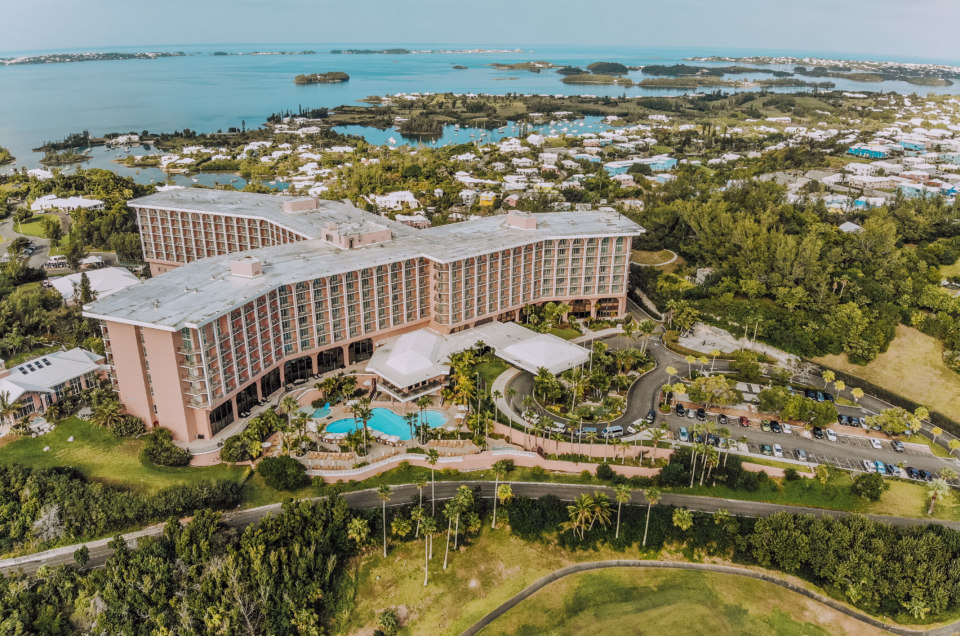 Photo by This Life of Travel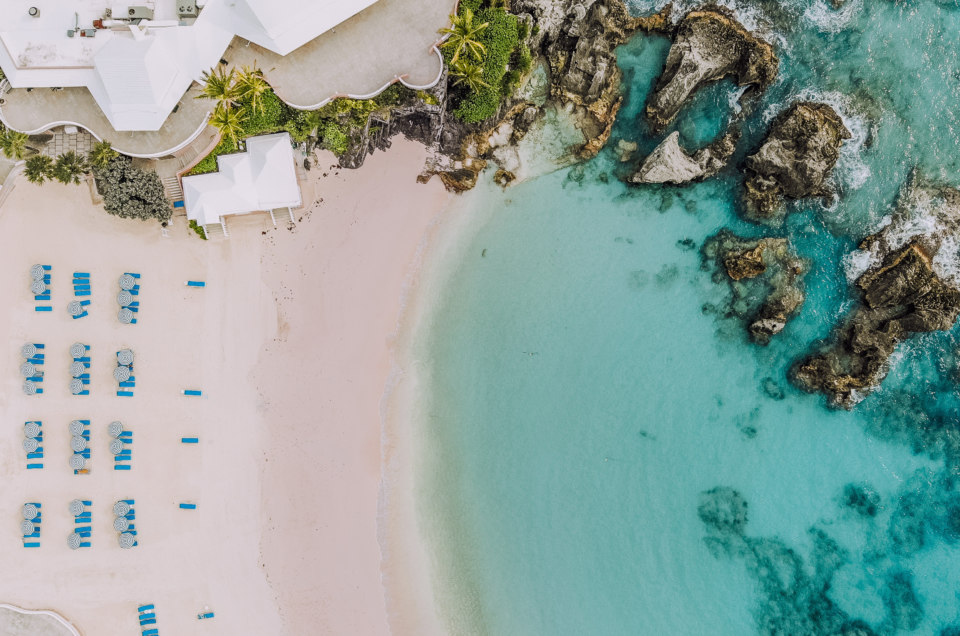 Photo by This Life of Travel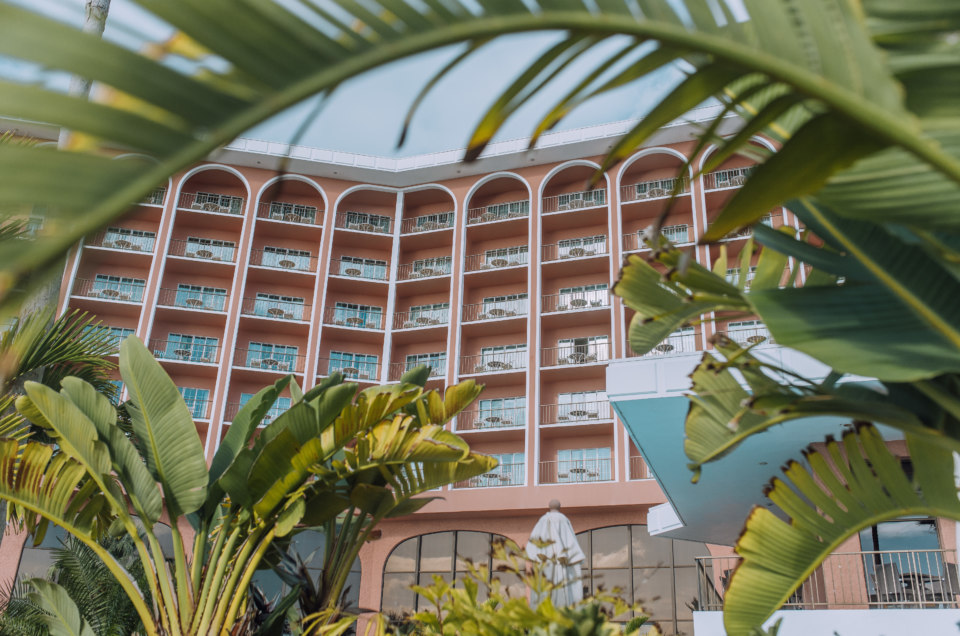 Photo by This Life of Travel
Zory and Henry, San Francisco based jet setters and creative travel bloggers, have an eye for photography and a true love for experiencing new places. Since the couple is always on the go, we wanted to send them to Fairmont Southampton, Bermuda Beach Resort for a luxurious holiday getaway. After lots of exploring and taking some time to relax, their only wish was to stay a bit longer. Here's an inside look at their experience!
Hi Henry, Hi Zory! We're so excited that you're joining us today! Can you tell us a little bit about yourselves and how you both got into travel blogging and photography?
Hi! I'm Henry, a professional photographer and former Silicon Valley software engineer. Photography and travel have always been passions of mine – leading to the creation of our digital magazine This Life of Travel and my travel focused Instagram (@humminglion) account. Through photography, I love being able to share how I see the world when I travel!
Hello! My name is Zory! Besides being a shoe addict, Netflix binge watcher and travel enthusiast – I'm also a web designer and creative director.
I've always been a visual person and to me a picture is really worth a thousand words. I use photography to tell the tales of our travels and with the rise of social media – travel blogging was the next natural progression. Overall, I'm very grateful to be able to do what I love and share it with all of you.
How did you guys met and how did you land on San Francisco as a home base?
While backpacking through SE Asia, we met in a Bangkok hostel that we were both staying at. Zory was looking for an outlet to charge her laptop and Henry was blocking the outlet with his legs.. that's how we got to talking. After a few hours of lovely conversation and laughter – we went our separate ways – Henry continuing with the rest of his three month adventure through SE Asia and Zory back home to Bulgaria. We kept in touch though via FB Messenger/Emails/Skype and decided to meet again in Istanbul later. It's been magic since then..
Henry was already based out of San Francisco and with Zory's background in Visual/UI Design – it was a natural choice to develop our tech careers at that time. San Francisco also has a creative and entrepreneurial energy unlike anywhere else in the world. It tends to draw the best of the best – we love being around this as it drives us to be the best version of ourselves.
How would you describe each other's travel styles? Do they differ from one another?
Henry: I like exploring the underbelly of a country and seeing how locals live. For example, one of my favorite things to do in a new country is to wander around for hours in the local supermarkets inspecting all the local ingredients and products. I also love getting a motorbike and exploring the countryside for weeks at a time.
Zory: Our travel styles are different but they blend well with each other. I like to experience a place through its architecture and fashion. For example, I'll spend hours researching where the best architecture (temples, museums, universities and old houses) in town is. After a long day of exploring by foot, I also like to dive into the local markets in search of the latest fashion trends of the region.
Zory, you are the queen of our fashion inspiration. Henry — does Zory pack for you or do you love fashion just as much? 🙂
Henry: One of the best things about living with Zory is that she is pretty much my personal shopper. It's not uncommon for me to have a couple boxes of new and interesting clothes arrive in the mail every couple of weeks for me to try. Let's just say before I met Zory I was traveling the world with clothes sourced from REI, which made me look like I was hiking all the time.
Zory: I'm lucky because Henry has been very open minded about my fashion suggestions. It's always so much fun picking clothes for him so we can match trip wardrobes.
Your most recent trip involved visiting the Fairmont Southampton in Bermuda. Have you ever stayed at a Fairmont Hotels property before?
This was our first time staying at a Fairmont Hotel! We had heard so much about the Fairmont experience and it lived up to all our expectations!
The Fairmont Hotels & Resorts brand uses its unique services to set itself apart from other luxury travel brands. What was most memorable about this hotel property?
We loved how eco-friendly the Fairmont Southampton was – for example, they banned the use of plastic straws starting in 2018 due to how damaging they are to the environment. It was great to see a hotel be so forward looking!
You had a chance to dine at the historic, award-winning Waterlot Inn (yum!)…What was the standout dish that everyone should order?
We really enjoyed the Wagyu Steak – it was melt in your mouth tender! Make sure to finish it off with the deliciously sinful Sticky Toffee Pudding! After dinner, hang around at the bar for drinks – you'll feel like you've been whisked away to a bygone era.
Bermuda has wonderful weather all year long, which makes it a great winter getaway. What was your experience visiting during the holiday season?
It was much warmer than we expected! During the day it was sunny with temperatures around 70 to 80 F. Perfect for a stroll on the pink beaches or an electric car ride around the island!
We were also pleasantly surprised by how empty most of the island was! It really felt like having your own colonial, beach getaway island to yourself!
We loved your drone photos, snapped from above the private beachfront! How was your time spent on the famous pink sand beach?
Thanks! We just recently got our Mavic Air and love it! What better place to put it through some hoops than the dreamy pink sand beaches of Bermuda!
About the pink beaches – our favorite was Warwick Long Bay. We were literally the only people there minus the random local dog walker or jogger. The water was so blue and clear along with a perfectly pink pastel sand beach…Our only wish was to have had more time in Bermuda!
If one of our readers only had 24 hours to spend at the Fairmont Southampton, what would you suggest they try out first?
With only 24 hours I'd suggest they rent one of the electric Twizy cars on site at the Fairmont Southampton and drive around the island stopping at any of the beautiful beaches dotting the island. After that I'd recommend getting a massage treatment at the Fairmont Southampton from one of their excellent massage therapists. Then to cap it the night, have dinner at the amazing Waterlot Inn.
Any other FAQ or fun answers you want us to know? 🙂
Zory: I absolutely loved the Bermuda uniforms – Bermuda shorts with long socks and a blazer! Such stylish and unique attire! Fairmont Southampton's Marketing and Communications Manager manager, James Birch, even had a set that was perfectly colored in red and green for their holiday party!
Henry: I absolutely didn't know that Bermuda was located in the North Atlantic! I also loved the blend of British and Bermudian touch to everything!
Other Voices you might like