You Must Try: Moonlight Snowshoe Tour
Photo credit: Adam Stein of Sun Peaks Resort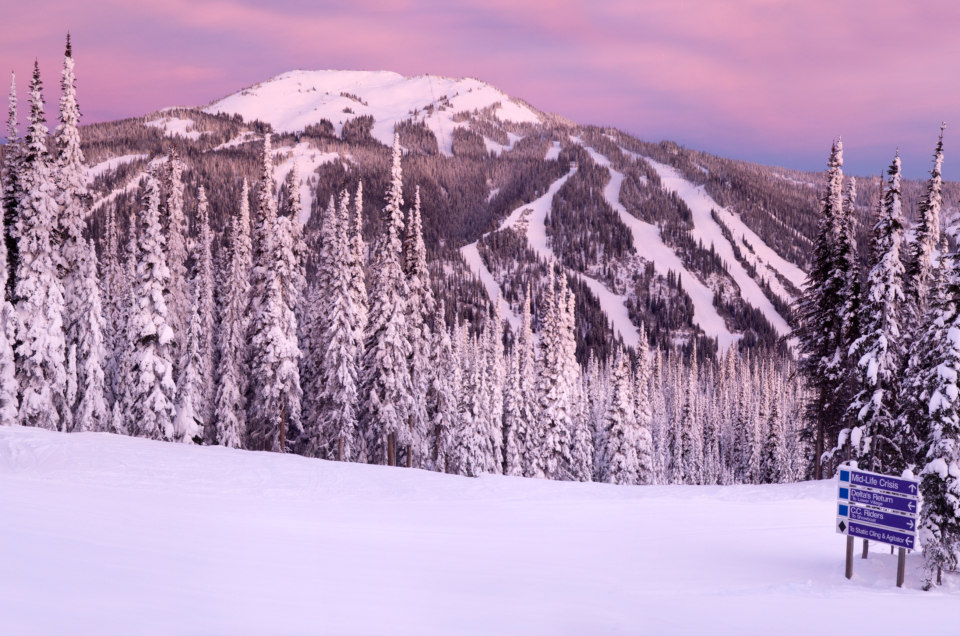 Photo credit: Adam Stein of Sun Peaks Resort
It was a cold day by most standards, an extremely cold day by weather.com's standards, and yet that didn't stop me from lacing up my boots and strapping on my snowshoes for a moonlight hike. The two-hour guided adventure was an uphill quest to a cabin/barn hybrid where we were going to make a huge bonfire and roast marshmallows for s'mores. Equipped with hand warmers in my gloves and feet warmers in my boots (plus a few extra layers around my neck), we set off on an adventure. While most people après ski with a hot toddy in their hand, we were working up a sweat and cheering with dessert!
Snowshoeing is a great activity for almost every adventure lover; no matter your fitness level, you can strap on some snowshoes and have a really great time. That's why it was no surprise to me that my tour mates were from all walks of life. We had the multi-generational family, complete with 12 year-old grandson and 78 year-old grandmother. We had the newlyweds, who had just said their I-Dos not 48 hours earlier. We had the mother daughter group and the girlfriends who were on holiday celebrating a bachelorette. And me. A 33 year-old, mother of one, who loves snowshoeing, s'mores and night photography.
Our guide has snowshoed these trails hundreds of times, is a member of the local fire department and ski patrol, and, his own claim to fame, a really great hot apple cider maker. We learned about the snowshoes- how they help with floatation, balance and sturdiness on the fresh powder. We learned about the mountains of Sun Peaks, the animals that call them home and how we can best preserve this beautiful area.
We also got to know each other, toasting s'mores and apple cider. Polishing off the chocolate before the graham crackers. Marshmallows got all over our gloves and they were sticky when I grabbed my camera to take a long exposure shot of everyone sitting around the fire.
You can do it, too:
Book a Moonlight Snowshoe Tour from the Sun Peaks Adventure Center.
In partnership with Sun Peaks Tourism.
Other Voices you might like