Fairmont's the Palm in Dubai: The Perfect Winter Getaway
Winter done right. Photo courtesy Fairmont Hotels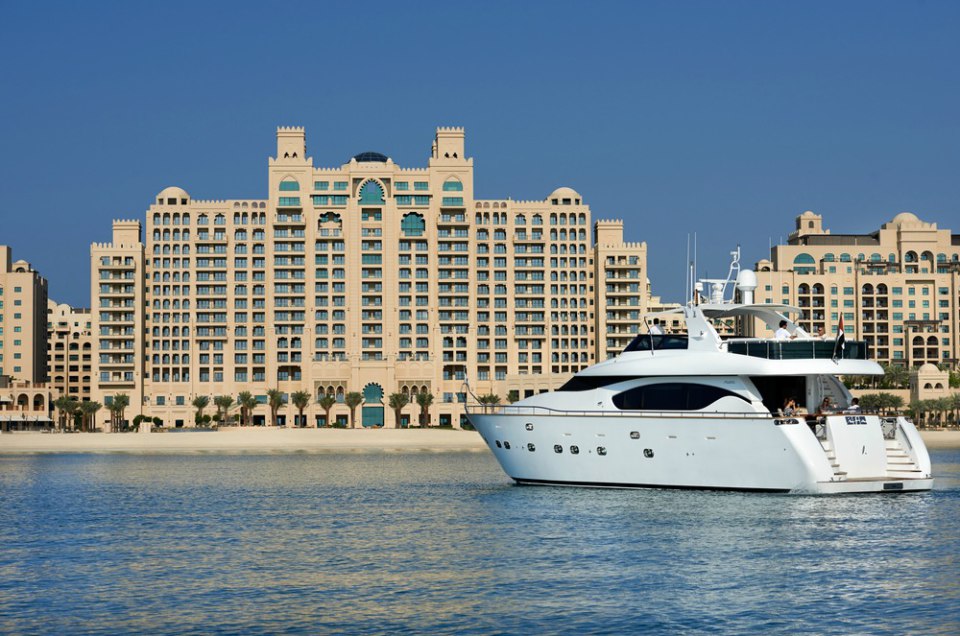 Winter done right. Photo courtesy Fairmont Hotels
Trade in the white snow for white sand
Winter is coming, and it's a crying shame. There is hope, though. A luxury getaway to Dubai with Fairmont at The Palm will cure the winter blues in no time at all. Complete with five-star accommodations, dozens of activities, and an endless list of romantic date nights for two, The Palm will feel like your own oasis.
Sponsored by Fairmont Hotels.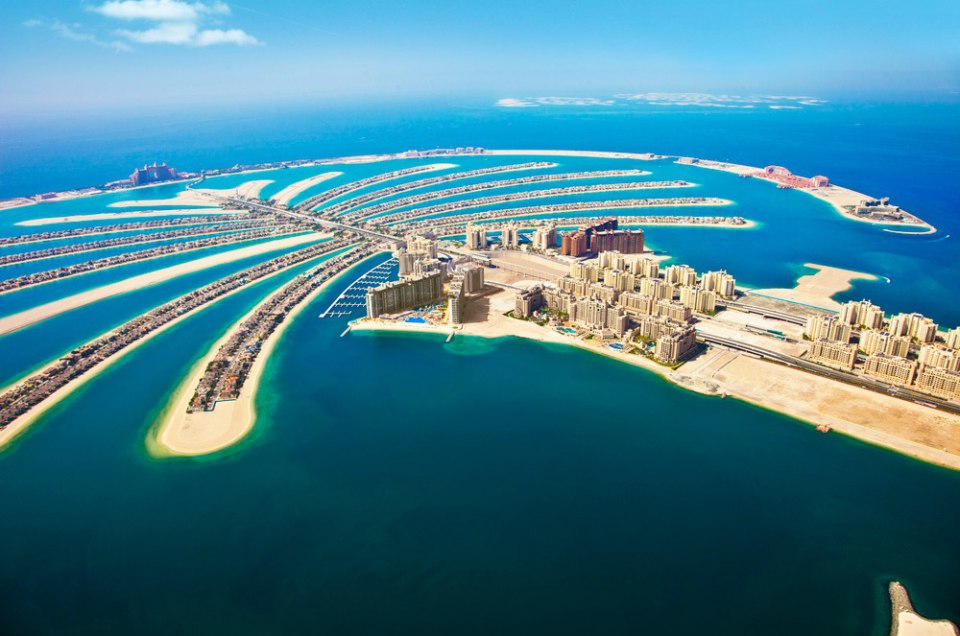 Could the views get any better? Photo courtesy Fairmont Hotels
It's not just any island.
The Palm's name isn't just happenstance. The Fairmont hotel is located on the largest man-made island that is, fittingly, shaped like a palm tree.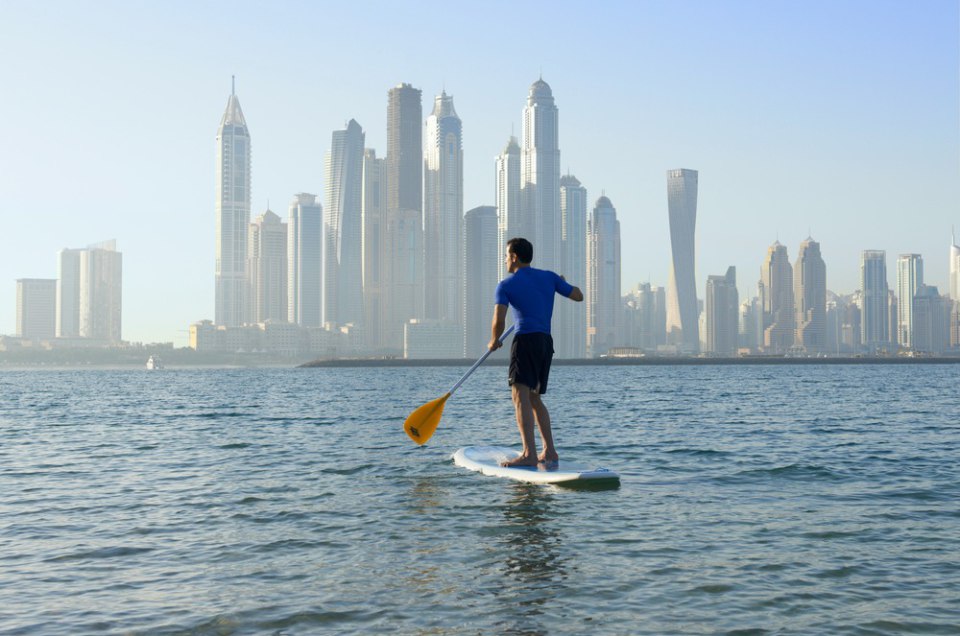 What's up, Dubai? (Get it?) Photo courtesy Fairmont Hotels
Watersports galore
Adrenaline junkies will feel right at home here. On top of the skydiving opportunities, guests also have access to a smorgasbord of waters activities as well, like SUP boarding along the coast for unrivaled views of the skyline.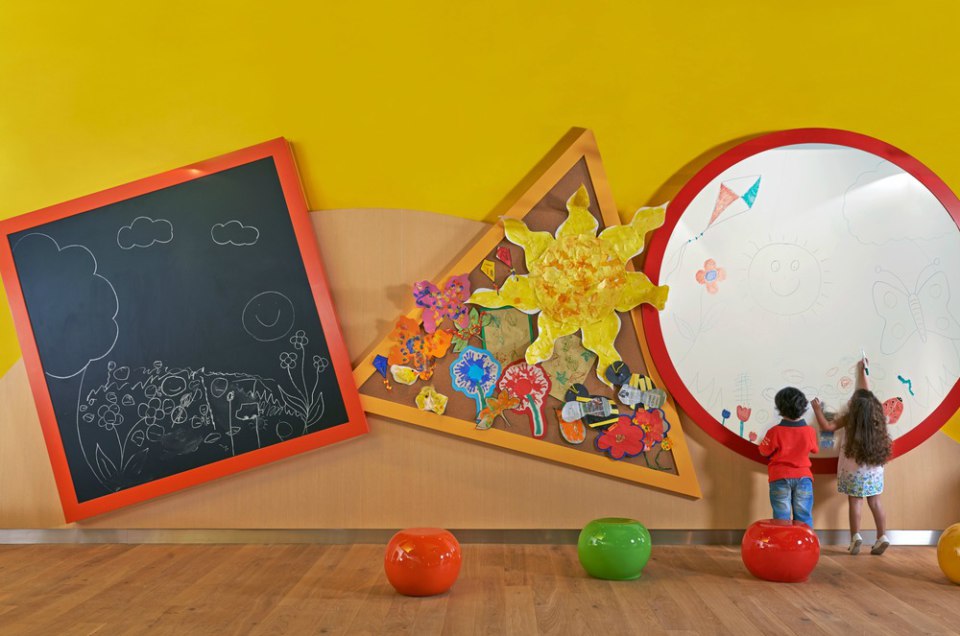 Trust us, the kids won't even notice you're gone. Photo courtesy Fairmont Hotels
While the adults are away, the kids will play.
A luxury retreat with kids is simple with Fairmont. In fact, we have a feeling the kids won't even notice if you're gone for a few hours. The Fairmont staff provide plenty of kid-theme activities and even have babysitters on hand so you don't have to feel guilty about spending some quality time by the pool together.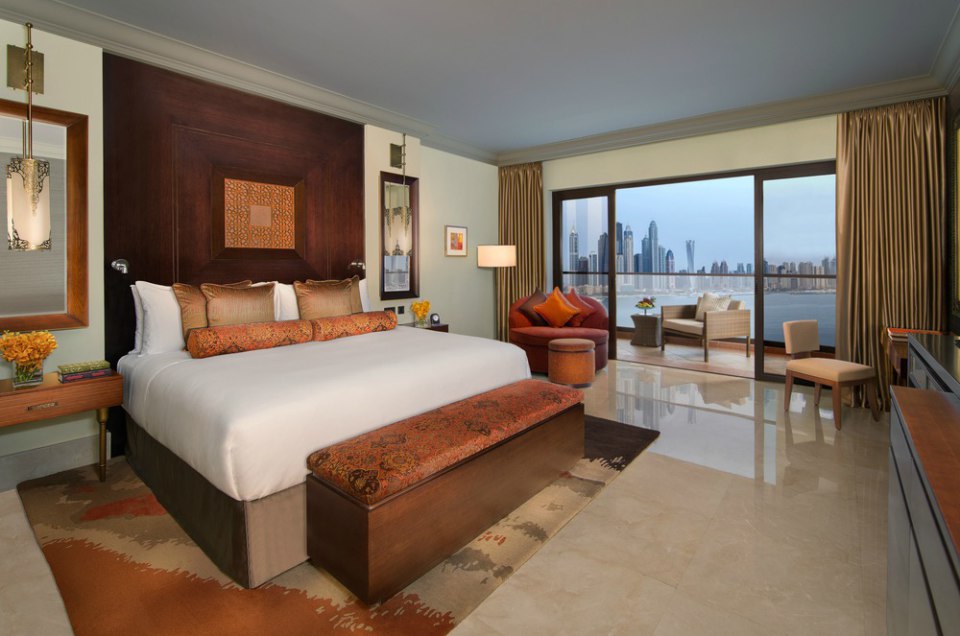 We could wake up to views like that every morning. Photo courtesy Fairmont Hotels
Recharge your batteries in style
The Palm isn't your typical beach resort. Inside each guest room, decorators have painstakingly adorned each room to reflect the chic Arabic prestige that can only be found in this area of the world. Neutral tones and stunning artwork can be found within each of the 381 rooms and suites, creating a completely unique, spacious, and calming retreat.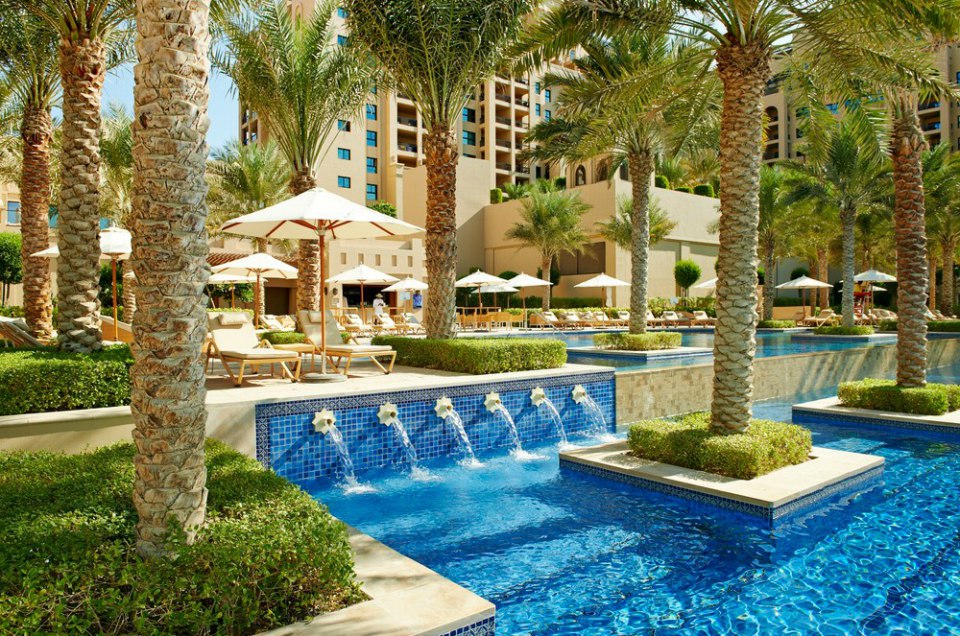 Pick a seat, any seat. Photo courtesy Fairmont Hotels
Pool by day…
It's hard not to be captivated by the seaside vibes at The Palm, especially when you can see panoramic views of the coast from virtually everywhere. The four poolside views aren't too shabby either. Before you reserve a chair be sure to ask the staff about their pool services and their recommended snack options.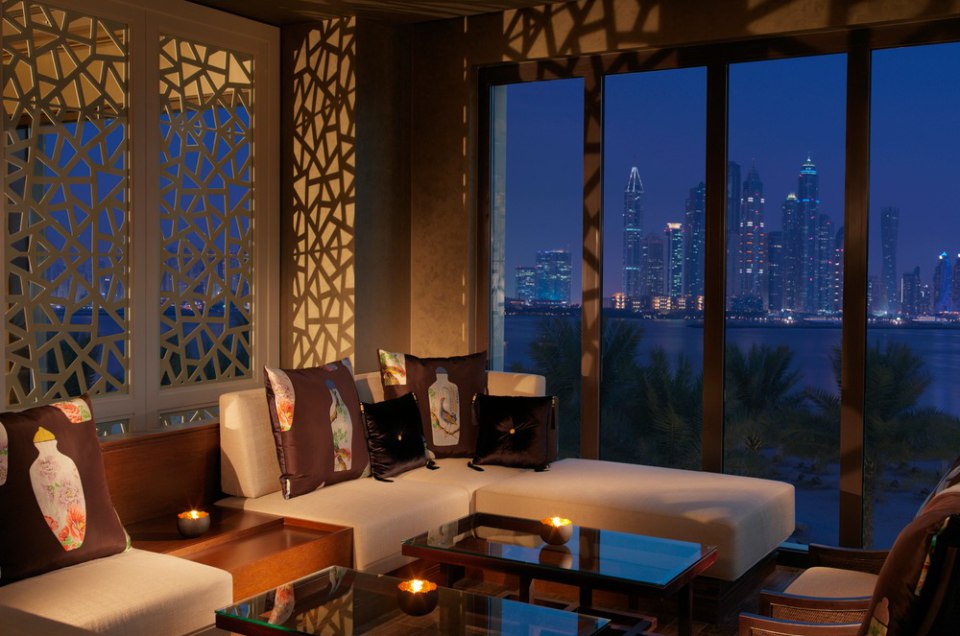 A cozy date night for two? Done. Photo courtesy Fairmont Hotels
…Drinks by night
A stay with The Palm is a lesson in luxury. Featuring an exemplary selection of wines, chocolates, and bourbons, each of the bars and lounges at The Palm are sure to please. Craving some time away from the resort? The hotel staff can direct you to some of the top A-list venues within the city as well.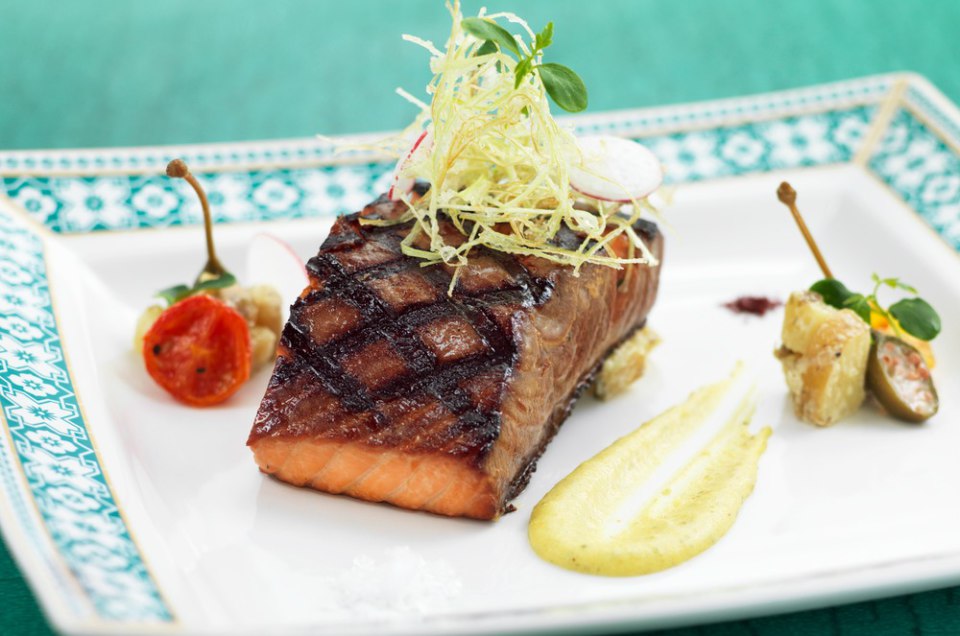 Dig in! Photo courtesy Fairmont Hotels
Fine dining in between, of course.
As part of the Fairmont experience, guests can travel to a different part of the world every day without every leaving Dubai at one of The Palm's featured restaurants. On top of the traditional Arabic fares, the resort also features premier Mediterranean, Chinese, and Brazilian cuisine as well. One bite of the savory cuisine and melt-in-your-mouth desserts and you'll be tempted to never leave.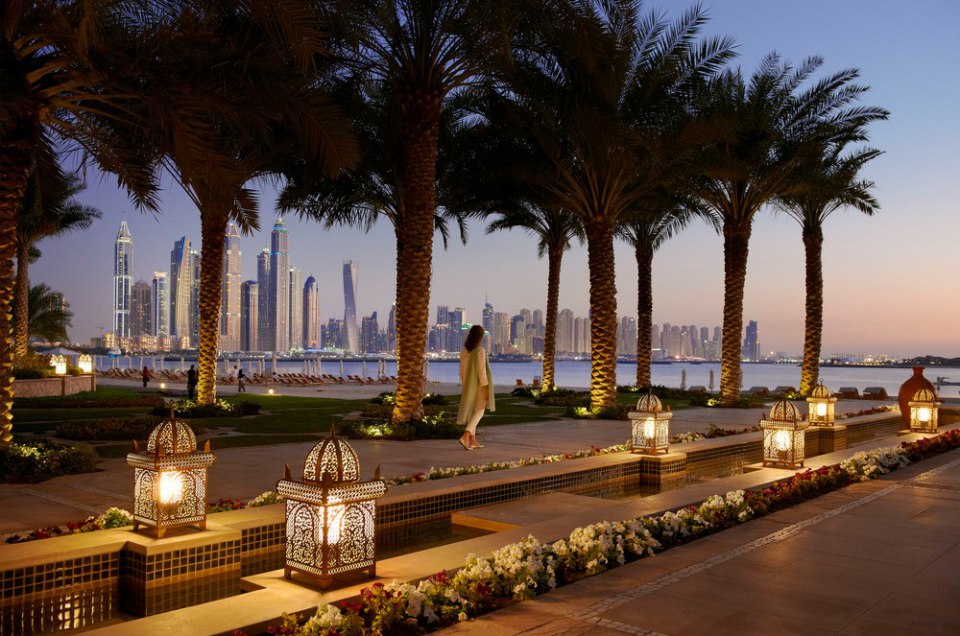 Sunset never looked so pretty. Photo courtesy Fairmont Hotels
Replay the perfect date night
Aside from stellar beach views, The Palm is located next to the Dubai Marina, which holds seven of the ten tallest residential buildings in the world. With such gorgeous views, it'd be a crying shame not to prolong a date night with an evening walk, don't you think?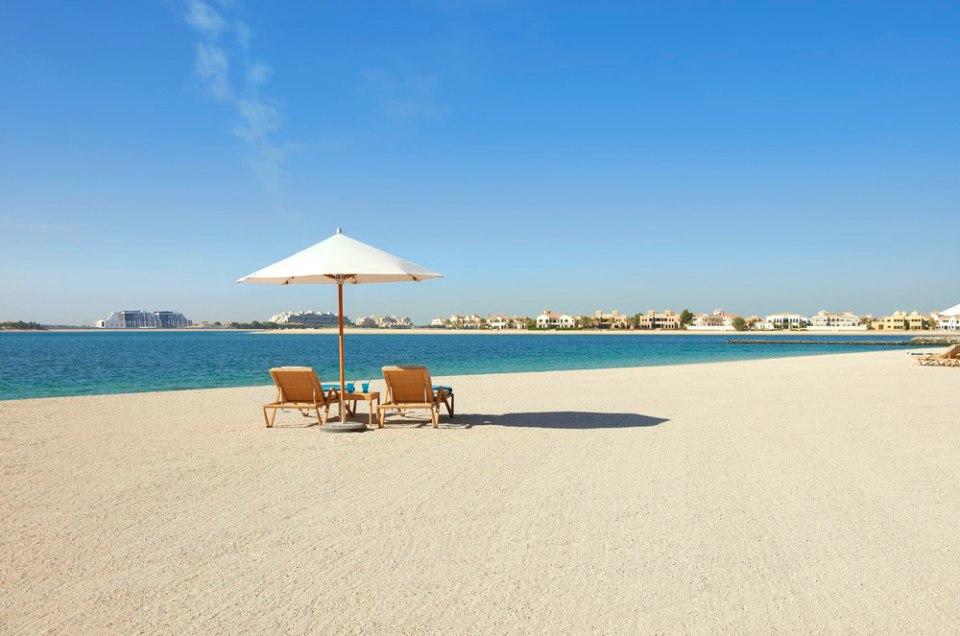 Blizzard warning, you say? Not here! Photo courtesy Fairmont Hotels
We've saved you a seat
An open beach and two beach chairs are waiting for you in Dubai. Don't wait. Treat yourself to a luxury escape today.
Winter blues? Not anymore.
Other Voices you might like