Visit the Thoroughly Retro Caribbean Motel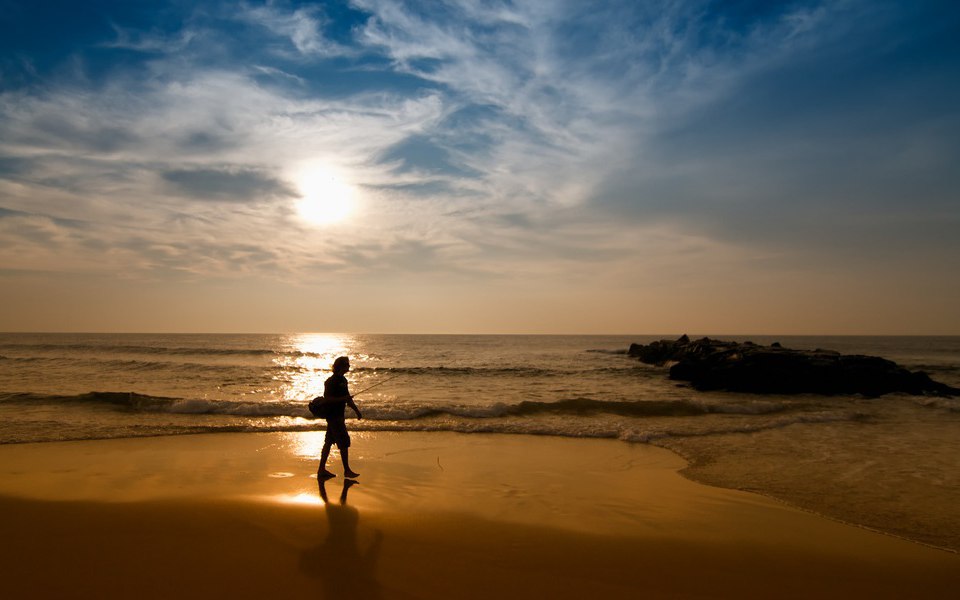 Looking for a fun, retro place to stay at the Jersey Shore? Check out the Caribbean in Wildwood, N.J.
The Caribbean was built in 1957 in the midst of the Doo Wop boom. The motel concept was a new one: parking closer to your room rather than in a parking lot, doors facing the outside instead of a hallway. Doo Wop architecture was wild and loud: things like neon, blue palm trees, and Jetsons-like elements were the norm.
Like any trend, Doo Wop started to fall out of favor, and the motels soon followed. In 2000, the Wildwoods had 100; 10 years later, there were just 50. Many survived as continuously upgraded and modernized motels, others were converted into condos A few went back to their bright history and were restored.
The Caribbean is one of them.
Carolyn Emigh and George Miller bought the building in 2004, and renovated it back to its 1950s glory. This included saving and buffing up a cool circular ramp from the first floor to second, sun deck, palm-treed pool and tiki-themed rooms. The rooms still have decades-old phones in the rooms, reminding you that you're staying in a historic place, which it is. It's on the National Register of Historic Places.
The Caribbean is open from late April to mid-October. Check out their schedule of events like Italian Dinner Party and Oktoberfest. Price of admission is included with your room rate.
Other Voices you might like