Where to Stay in Marrakech
Entrance to the Royal Mansour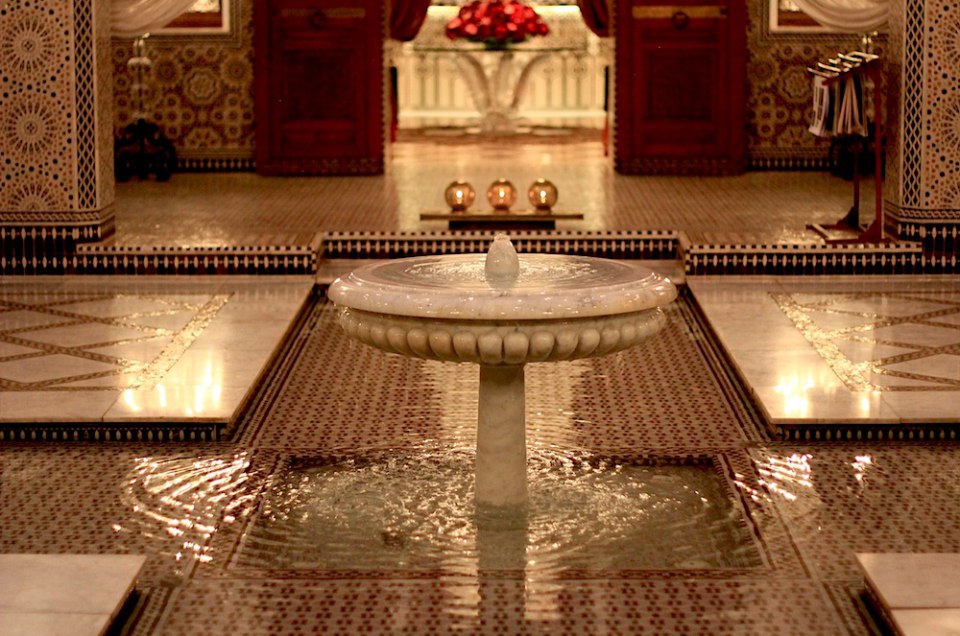 Entrance to the Royal Mansour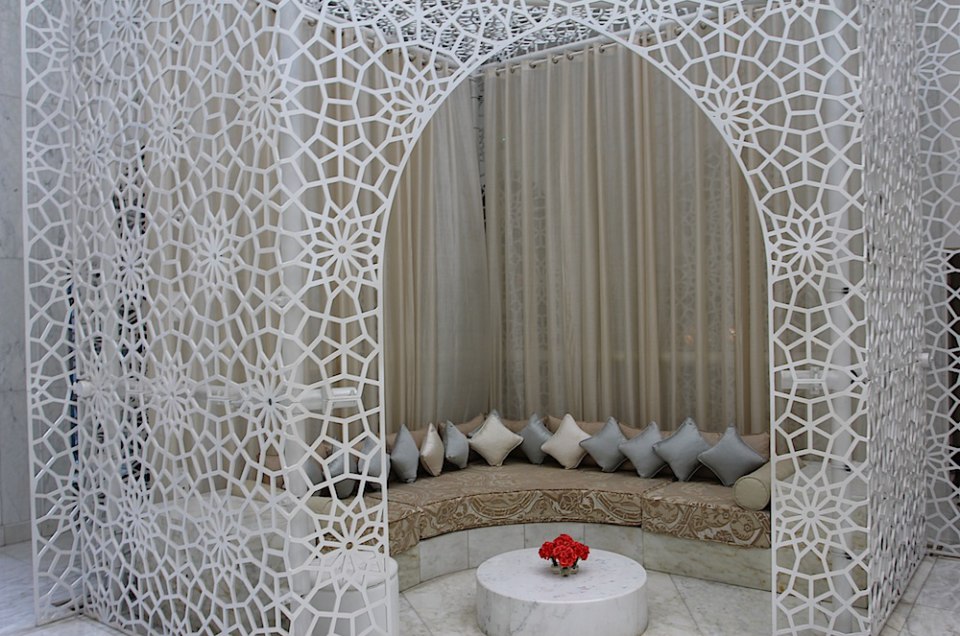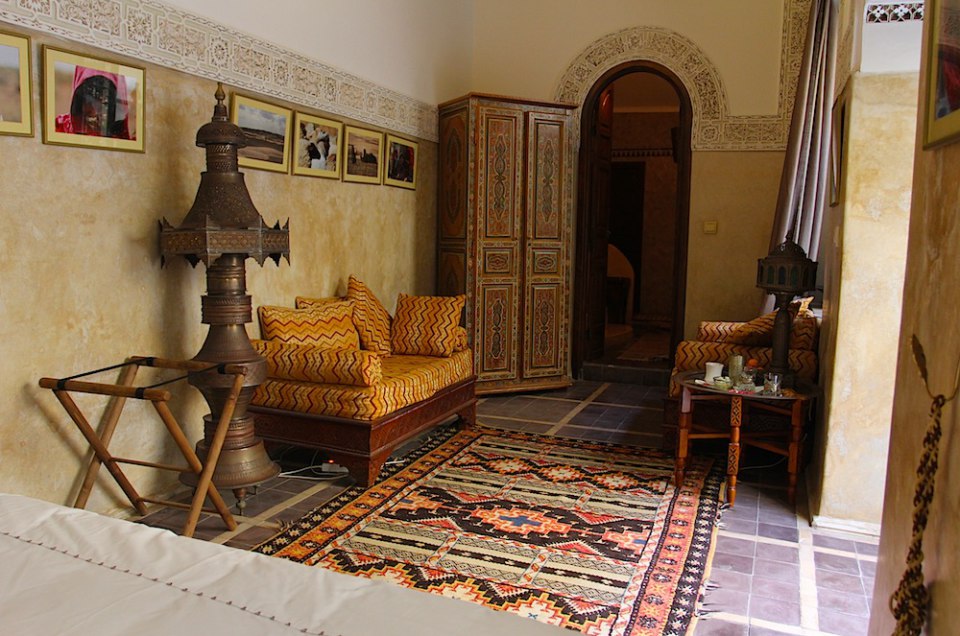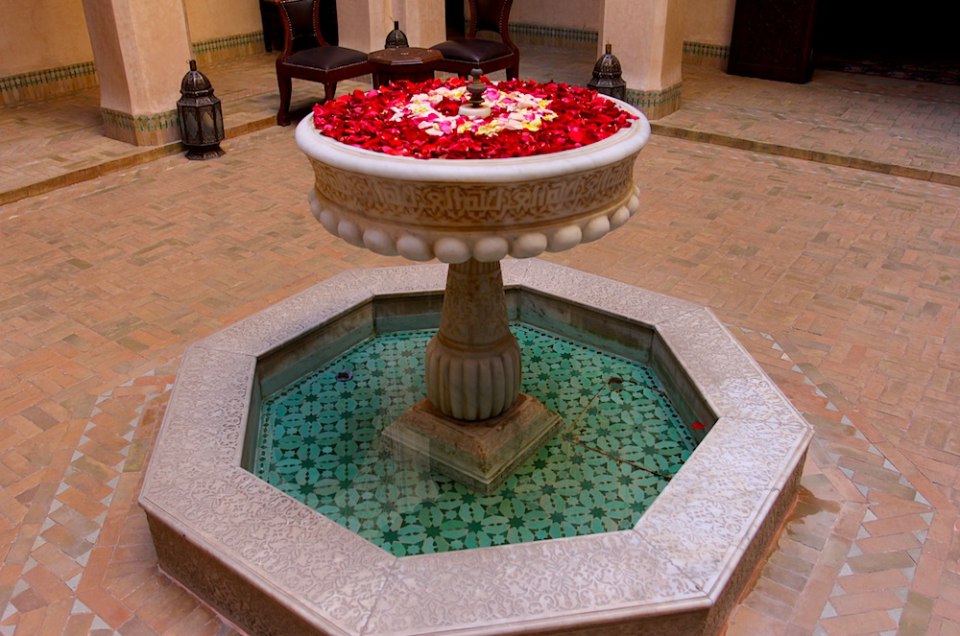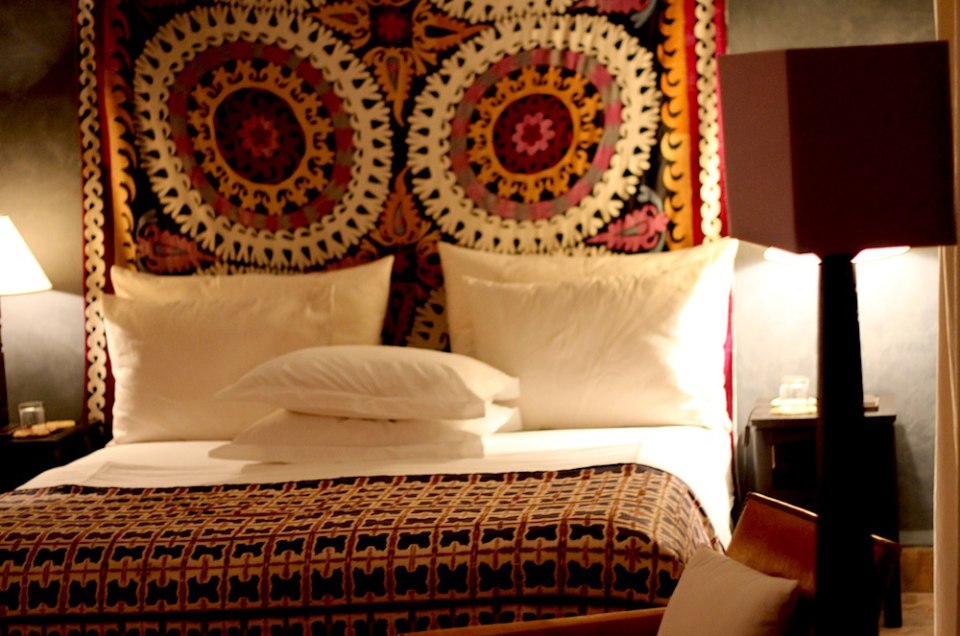 Jnane Hotel Marrakech Luxury hotel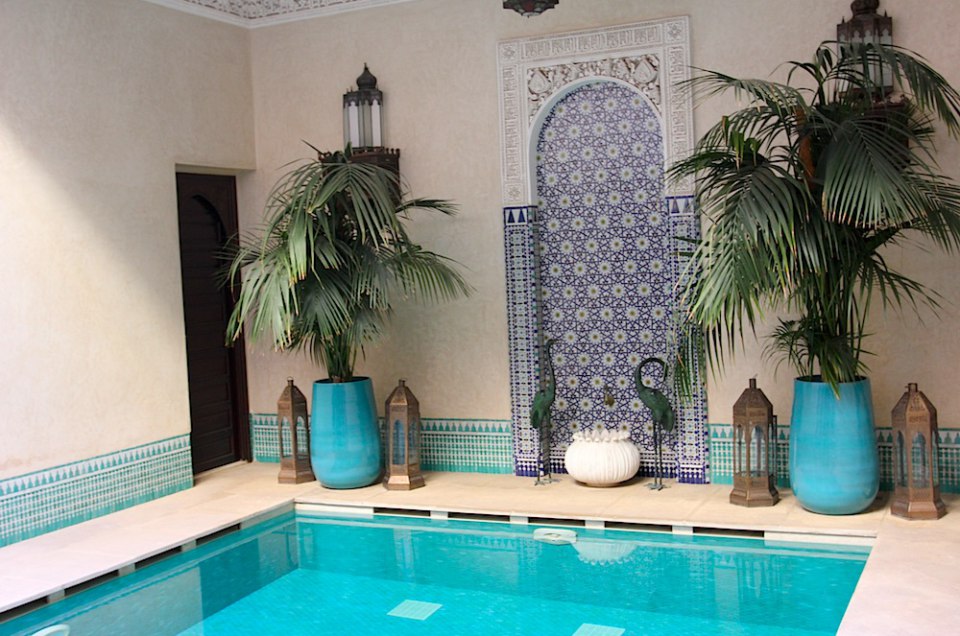 Riad Kniza Pool, In Marrakech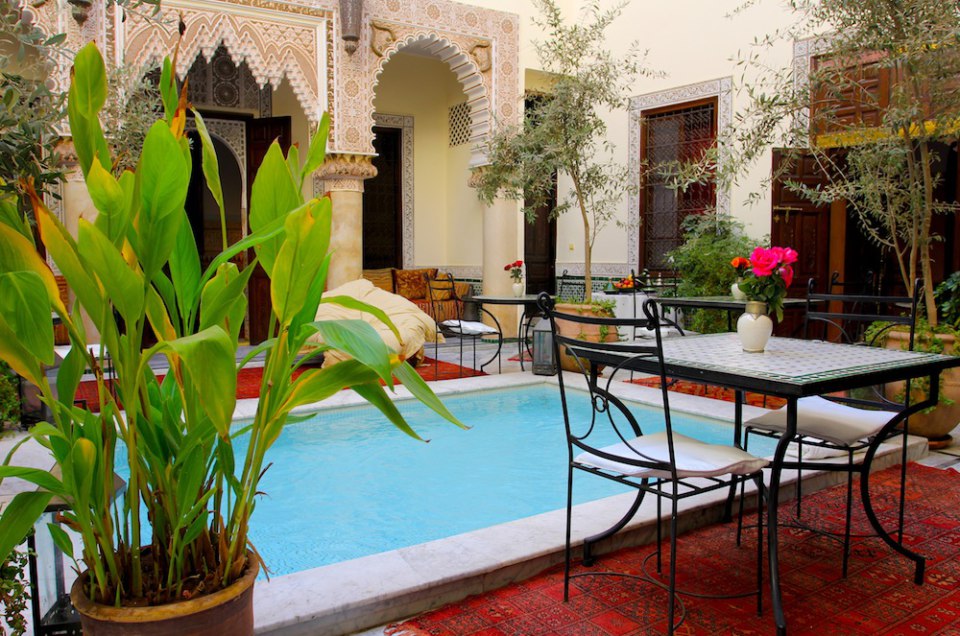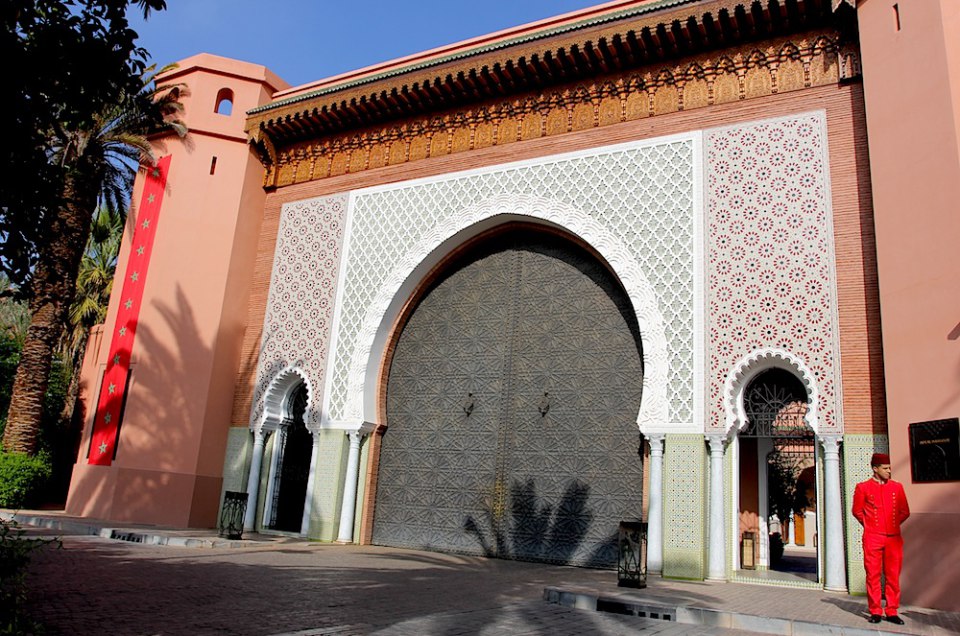 Outside gate to Royal Mansour
Before you visit Marrakech it's hard to understand the exact layout of the city. There is the old city, with the souks, tiny alleyways, and markets that make up the largest square in Morocco, and you have the new city, filled with Burger Kings and popular mainstream European stores like Zara and Louis Vuitton. If you're looking for a more traditional experience, consider staying in a riad rather than a regular hotel.
A riad is a traditional Moroccan house with a central courtyard, many times open air. Riads can range from having only one courtyard and four rooms on different levels surrounding it, all the way to a palace, where guests have an entire riad all to themselves. Riads were first developed to help with a family's privacy and to protect from the hot Moroccan heat. Most courtyards will have a fountain or some type of water feature in the center.
On our recent trip we stayed in three different types of riads to show you the variety that exist in Marrakech, providing something for every budget level without sacrificing design or accessibility.
Budget friendly, inside the Medina: Riad Al Loune
This affordable option is beautifully designed with large rooms and one central courtyard. It is one of the smaller riads to choose from in Marrakech, but the staff is super friendly and available to assist you in any way. When you arrive you are greeted with green tea and mint, a Moroccan staple, and shown to your room. Our room was just off the main courtyard, where there was a small pool for guest to enjoy. The room was beautifully designed and included a small living space and a gorgeous walk in tub. The riad also had a lovely roof top patio where we enjoyed our breakfast on our last morning. This riad is tucked off a main street and was a little difficult to find on our own. But if you arrange to meet with the staff beforehand, they can help get your bags where the cabs are able to drop you off and then escort you back with ease.
Luxury in the center of it all: Riad Kniza
If you're looking for a more luxurious stay in Marrakech but still want to be apart of the action, book a stay at Riad Kniza. This luxury hotel has two courtyards, one with a swimming pool, the other with a fountain and two rooftop patios to enjoy breakfast or dinner. The rooms are all decorated and designed differently but all show elegance and grandeur in the tile work and art. While some rooms are larger than others, they all have a lot of space and a beautiful living area set up with a fireplace. A big bonus is that Riad Kniza's restaurant is one of the top restaurants to dine at in Marrakech and they even offer cooking classes.
Full Luxury, 5 minutes from the Medina: Royal Mansour
If you are looking for the ultimate experience in luxury travel, look no further. The Royal Mansour is beyond 5 stars and every detail is carefully taken care of for you. The amazing hospitality starts the minute you land off the plane. Before you even enter the airport, the greeting staff from the Royal Mansour whisks you away to a waiting room with fresh hot tea and treats before guiding you straight through customs and immigration without having to wait in any line. Then the private driver takes you back to the Royal Mansour and your riad is waiting for you. Yes, your own riad. The Royal Mansour is made up of individual riads (one, two, three and four bedroom) that are bigger than most houses in LA. There is a gorgeous pool, wonderful spa, and two dining options on site. With only a ten minute walk or two minute drive to the medina, you really get to enjoy the energy of the souks with the luxury and privacy at the Royal Mansour- the best of both worlds.
Outside of the main city, luxury and relaxation: Jnane
Located about 15-20 minutes from Marrakech, this peaceful oasis is perfect for the traveler would wants extreme relaxation and visits to the souks and markets on their own time. Gorgeous gardens, cooking classes, five private pools, and beautiful cottages make up this expansive yet intimate property. Most of the food that is prepared is cooked using foods straight from their own gardens and the holistic retreats are well known throughout Europe and North America.
Sponsored by Morocco Tourism
Other Voices you might like