5 Places to Eat, Drink & Be Merry on a Girls' Getaway in Virginia Beach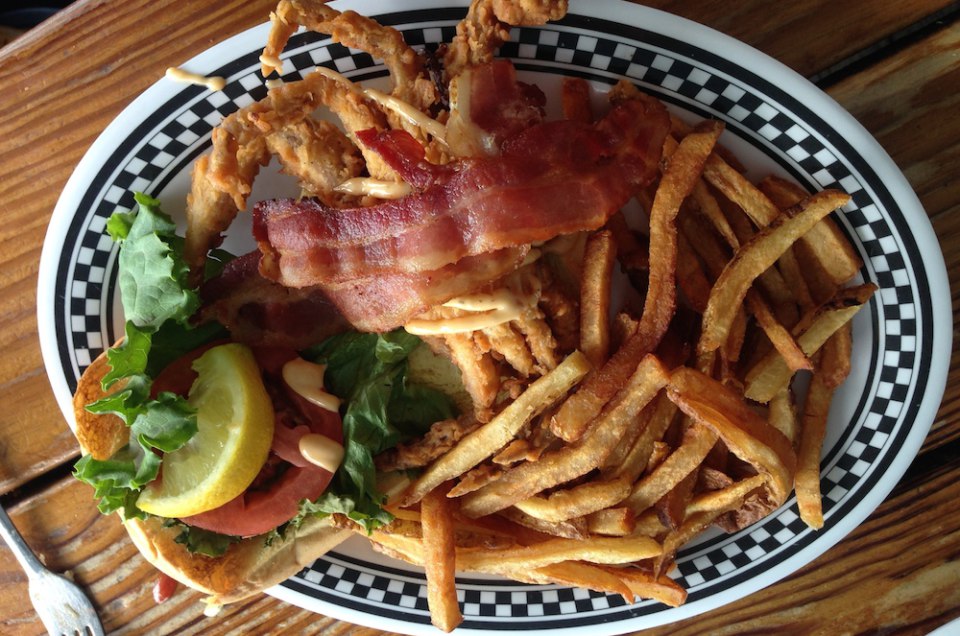 A wide swath of sand, beautifully swimmable sea and stunning historic homes are Virginia Beach's visual attractions, but there's much more to planning a girls' getaway in this sunny, fun town. Culinary explorations abound from hopping breakfast diners to molecular gastronomy bistros, so take note! Virginia Beach is every bit as delicious as it is photogenic.
1. Citrus
For a truly decadent start to any girls' weekend, Citrus offers a fun, fresh menu made completely from scratch, including signature pancakes with orange glaze, banana & pineapple and the famous mango almond croissant with chunks of mango and a cream cheese drizzle. Eggs Benedict connoisseurs will delight in Citrus' seven varieties, from rich local softshell crab or lump crab versions to the Beach Benedict with avocado, tomato, sautéed spinach and poached eggs topped with Hollandaise. There are two locations on Great Neck Road, so be sure to coordinate which one you'll be visiting in advance to avoid confusion.
2. Doc Taylor's
No getaway to Virginia Beach is complete without a visit to the world famous Doc Taylor's on 23rd Street, where Chef Ray Ray serves up dishes like "The Flatliner" and "The Nurse Ratchett," reminding diners that the building was once a doctor's office. Now serving breakfast, lunch and the "Doctor's World Famous" mimosas every day, Doc Taylor's is one of the go-to spots for affordable, delicious eats – and it's just a block from the beach.
For gourmet grub on the go, Simply Steamed in Sandbridge offers portable, family-style seafood meals big enough to feed all the girls. Realizing that sometimes it's fun to grab dinner and have a night "in" while on vacation, Simply Steamed's owners saw an opportunity to provide to-go portions of seafood to groups staying in the area's plentiful beach vacation homes. Options include zesty lump crab cakes, she-crab soup and the popular Party in a Can, a build-your-own, take-home seafood extravaganza. Perfect for a casual wine-and-dine evening on the deck.
North of the bustling Oceanfront is Chick's Oyster Bar, where all the signature tastes of Virginia Beach converge: Old Bay-seasoned dishes, an extensive Orange Crush menu & super fresh local seafood. Piping hot Blue Crab Dip with warm Old Bay pita chips is the favorite starter among regulars, and it wouldn't be a visit to Chick's without at least ½ dozen oysters – try them baked, steamed, Rockefeller-style or even raw, if you dare. Chick's is also the perfect place to experience the Orange Crush, Virginia Beach's most famed alcoholic beverage and catch a beautiful sunset shot.
Eat: An American Bistro is a multisensory gastronomic experience, so bring a hungry group! Chef Erick and his team have created all sorts of curious, imaginative specials, like fried Vermont goat cheese with lavender, rhododendron truffle honey, crostini and d'anjou pear. Think that sounds interesting? How about the 'ants on a log' starter, a basil-fed escargot, roasted bone & marrow with garlic, parsley and a butter-grilled baguette? Everything on Eat's menu is interesting, from the inventive starters to the hearty iron-seared prime filet of beef. It's impossible to leave hungry, so plan to walk home after dinner.
Other Voices you might like