What to Eat in Grand Cayman Islands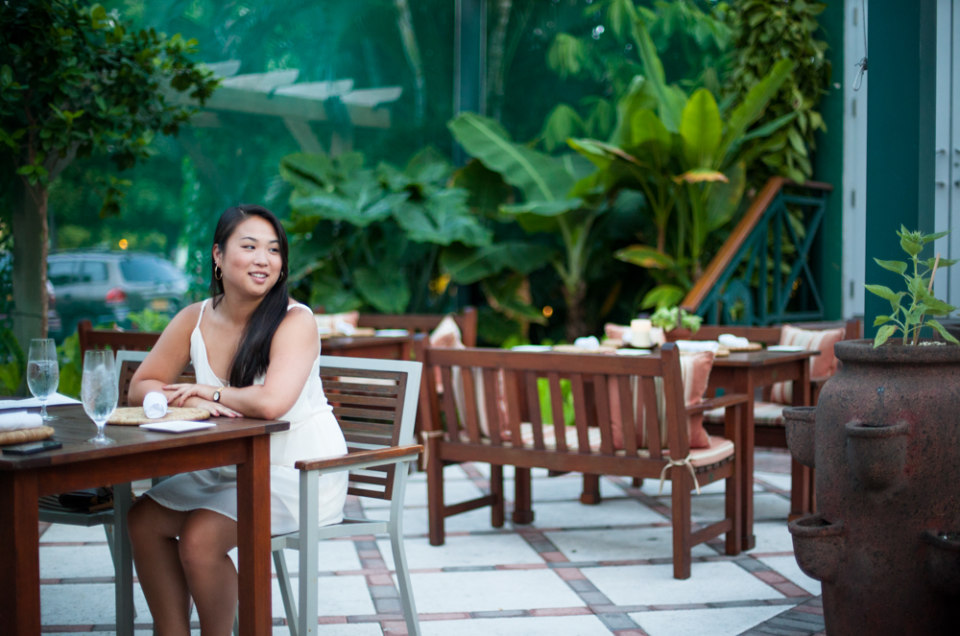 Crystal clear water and white sandy beaches are just the tip of the long-melted iceberg in Grand Cayman. The Cayman Islands offer a unique range of fine dining options when it's time to get in from the warm sun for a relaxing meal.
One of my favorite places to dine on the island is The Brasserie. Tucked away from the main strip, The Brasserie is an incredible farm-to-table (and sea-to-table!) restaurant for both locals and visitors.
Sponsored by Cayman Island Tourism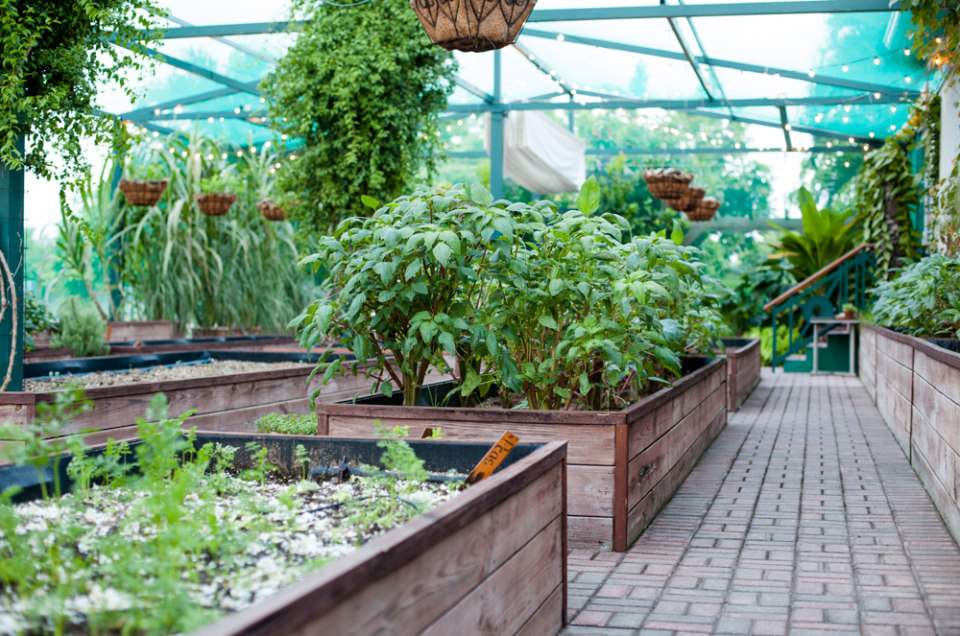 Brasserie, cool restaurant in Grand Cayman Islands
Chef Dean Max uses local ingredients—some grown in greenhouses that surround The Brasserie—to elevate the plates he prepares each night. Fresh produce like sugar cane, lemon grass, carrots and goji berries are menu highlights, as are the fish brought in daily by the restaurant's personal fisherman.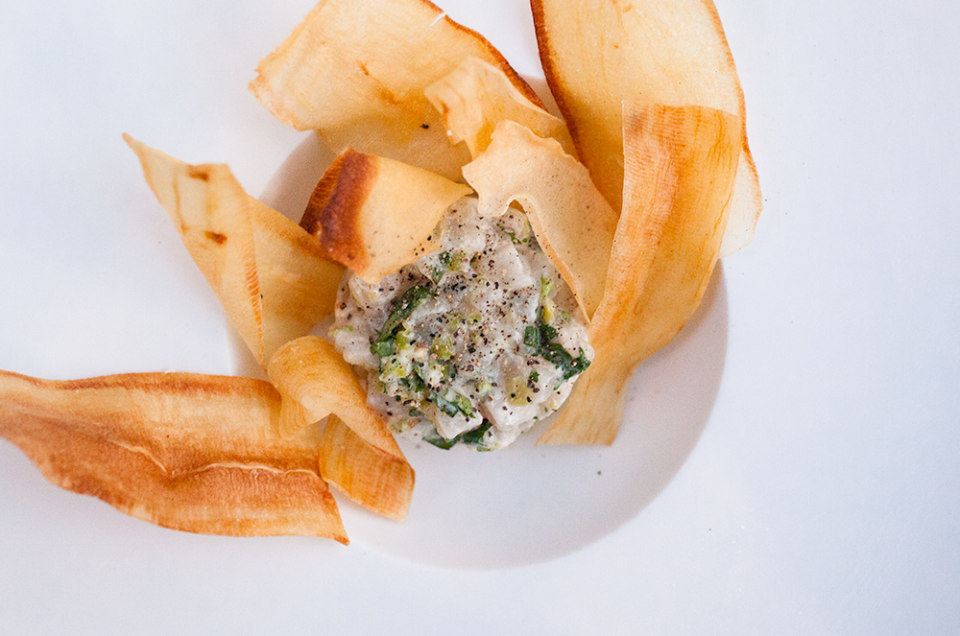 Dining in Grand Cayman Islands
Some of our favorite dishes include yellow fin tuna tartare and wahoo ceviche. Both of these were fresh and flavorful, paired with homemade cassava chips that added the perfect amount of crunch. Chocolate lovers don't leave without trying their Valrhona chocolate fondant cake with strawberry cream cheese ice cream.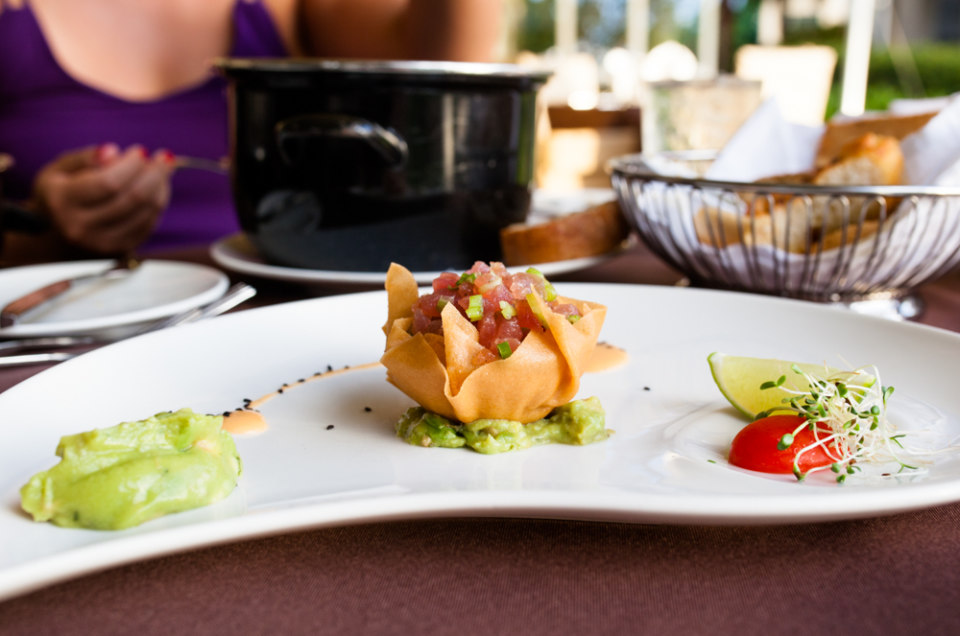 Enter Caribbean Club on Seven Mile Beach and you'll find Luca –an upscale and modern interior with an outdoor patio overlooking the pool and beach. Luca offers Italian foods with an international flavor, with each menu item, including breads and pastas, made fresh daily. Try their version of the spicy yellowfin tuna tartar, served with a creamy avocado sauce.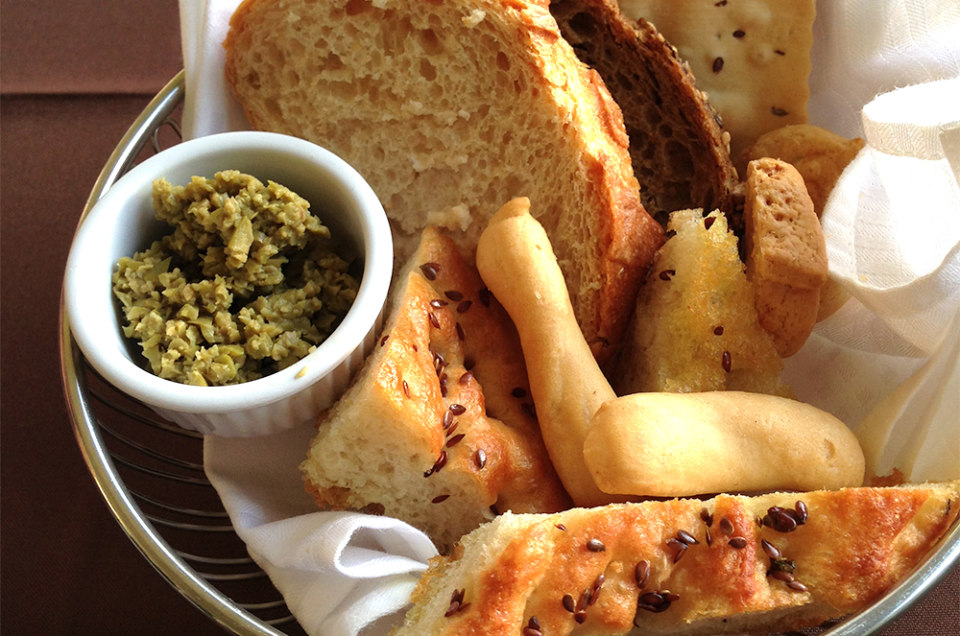 Luca's Chef, Federico Destro hails from Venice so be sure not to miss any of their homemade fresh breads and pastas.
Some of their speciality dishes include fresh seafood caught off Grand Cayman's beaches. We're dying to go back and try the spaghetti alle vongole (with neck clams, garlic and tomatos) and the local red snapper prepared with lemon risotto and asparagus salad.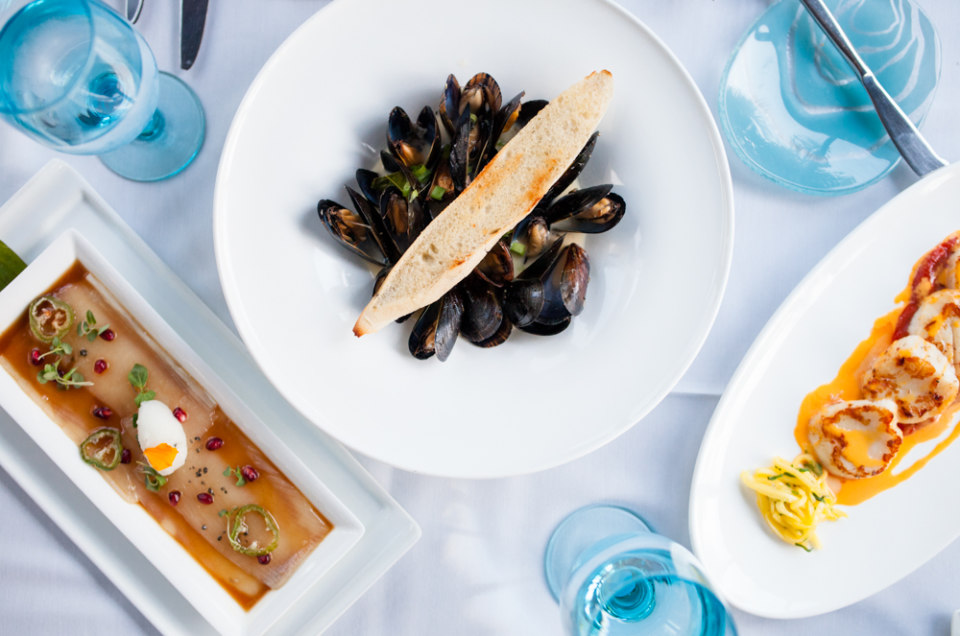 Blue Cilantro is a sophisticated restaurant where East and West fusion meets a touch of Caribbean. Chef Vidyadhara Shetty offers 3-course, 5-course, or a la carte menus, each of which change seasonally based on available produce.
Menu highlights include the shichimi styled yellowfin tuna, diver scallops with a mango slaw, and the catch of the day – whole red snapper cooked in a tandoori oven.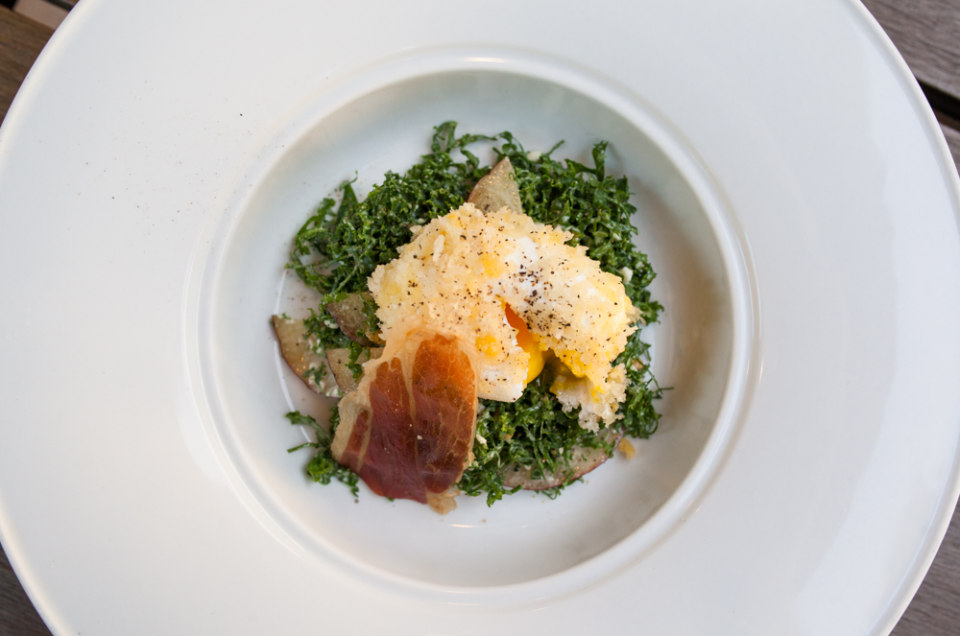 Beach House serves up contemporary coastal cuisine with beautiful sunset views and beach seating. Flavors from the Caribbean sea, Gulf of Mexico and the Atlantic Ocean combine in a plethora of coastal delights. I loved the local kale salad with a panko crusted poached egg and the jumbo lump crab.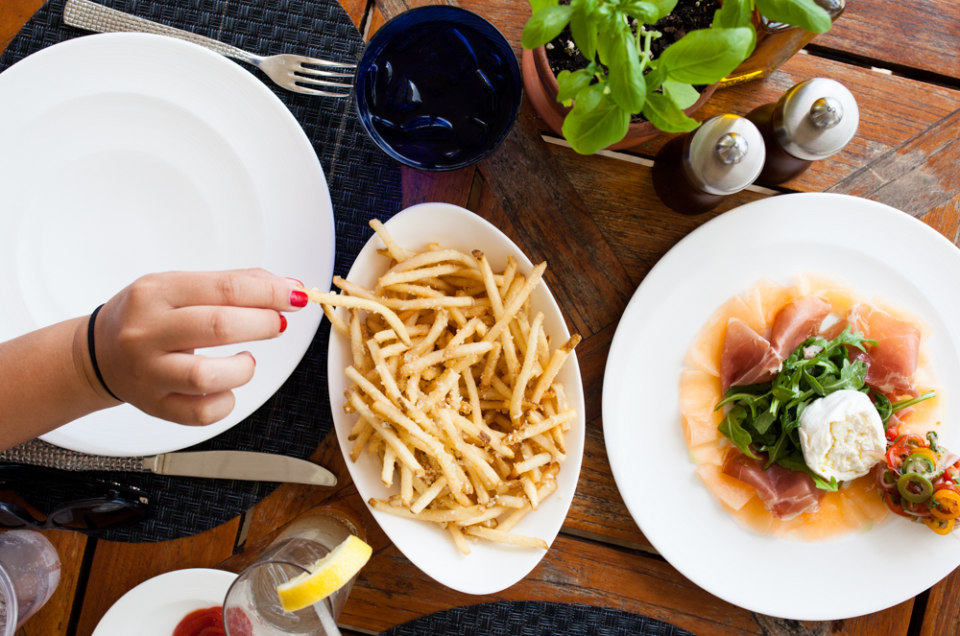 Fine dining isn't just for dinner – at Periwinkle at the Ritz Carlton, you can enjoy simple yet sophisticated lunches as well. Start with trio de terra – buffalo‌ mozzarella, bruschetta, parma ham and Periwinkle signature truffle fries. These fries as simple yet one of the tastiest fries I've tasted.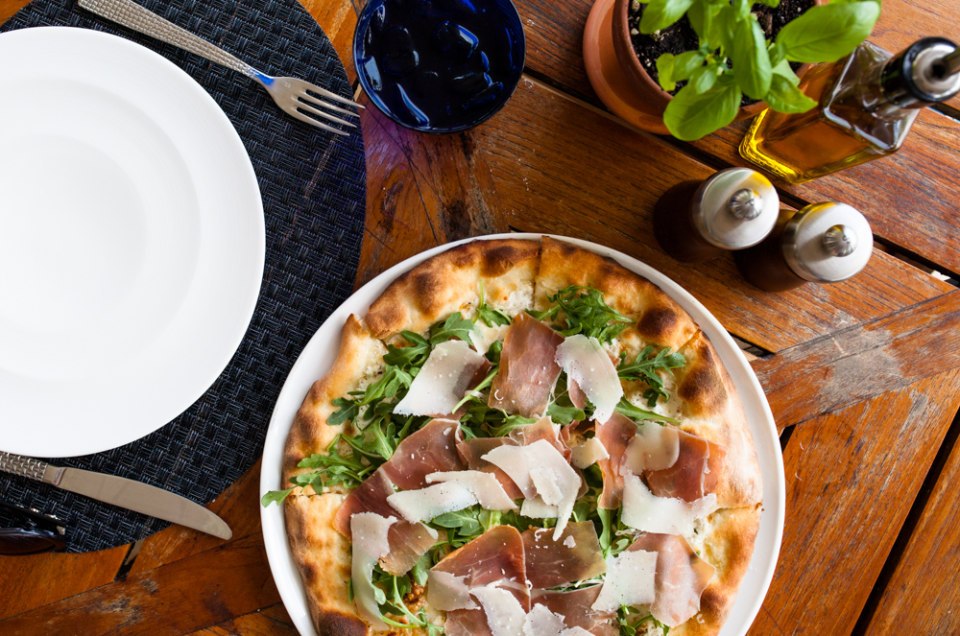 rustica pizza at The Ritz-Carlton Grand Cayman photo by Jennifer Chong
You can't go wrong with rustica pizza: rosemary cream, mozzarella, Parma ham, arugula and parmesan cheese. It's the perfect way to fuel up for an afternoon of island adventure.
After you've finished dining, check out our must try adventures in Grand Cayman- perfect for all ages and all adventure levels!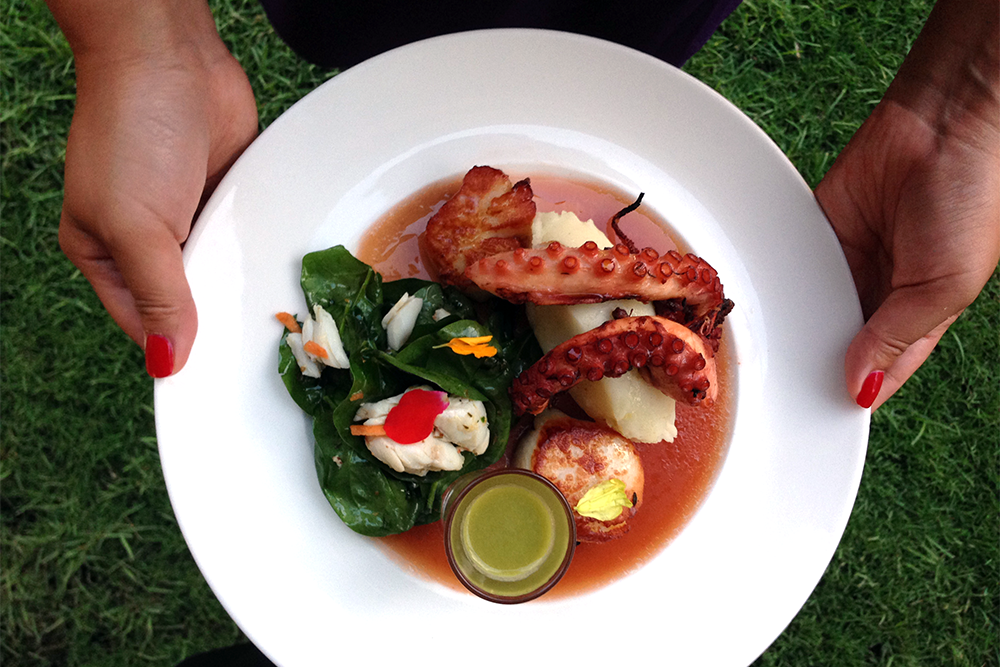 10 Food You Can Only Eat in Grand Cayman
Other Voices you might like