Tel Aviv – Follow the Tayelet
Busy Day at the Beach. Photo by Earl Schwartz.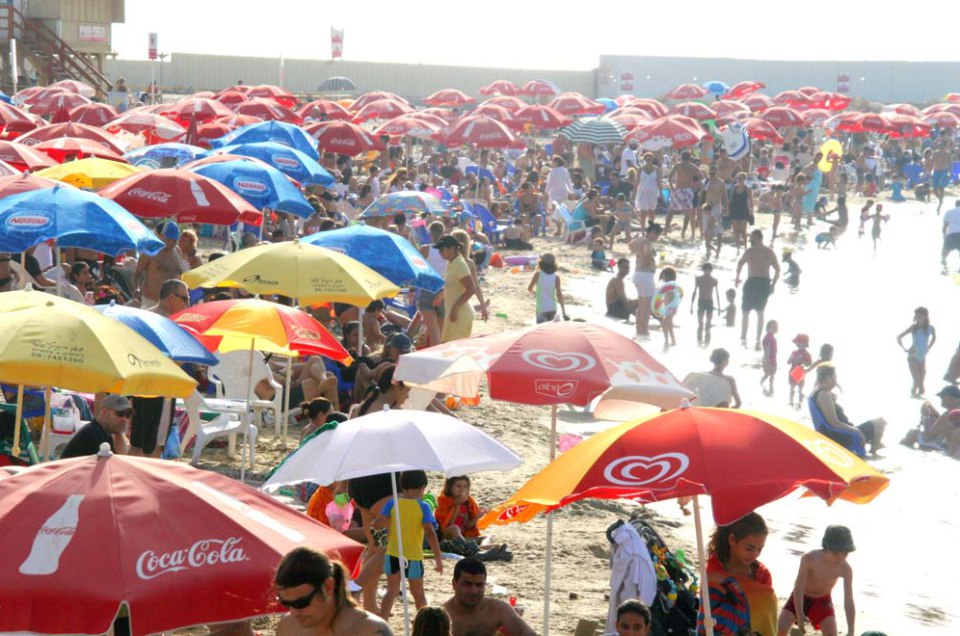 Busy Day at the Beach. Photo by Earl Schwartz.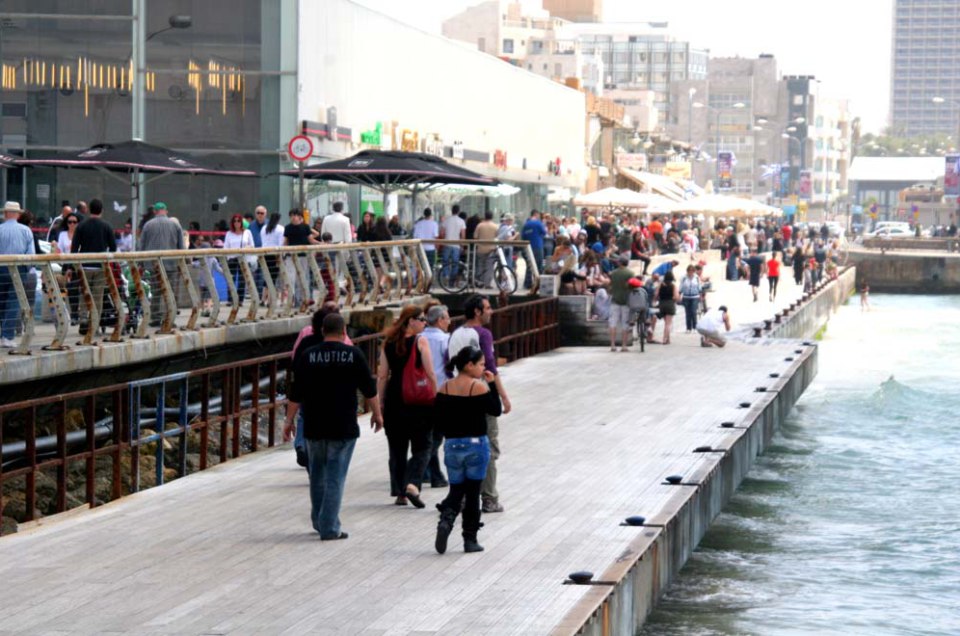 Namal Boardwalk. Photo by Earl Schwartz.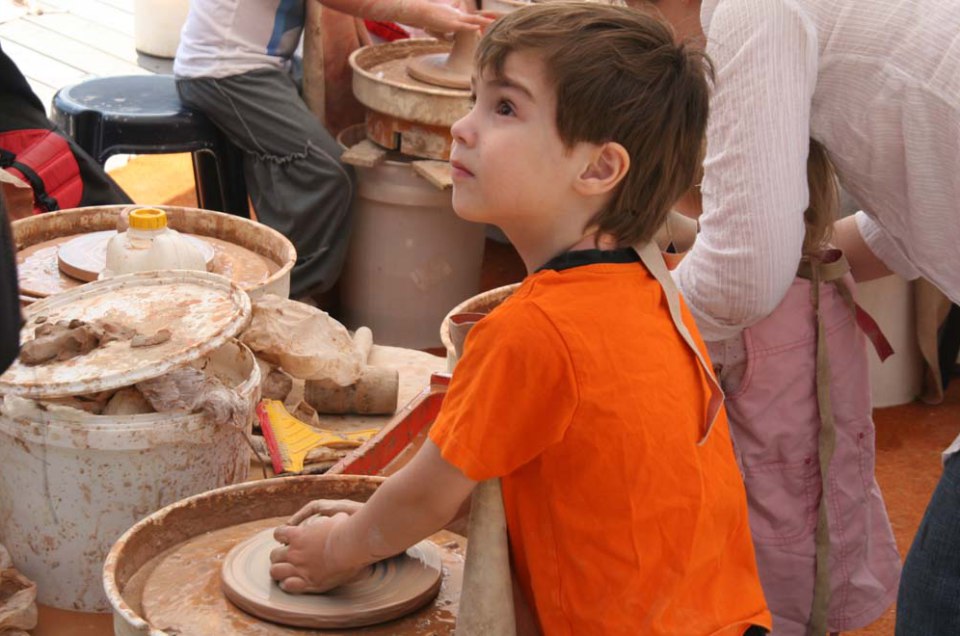 Pottery at Namal. Photo by Earl Schwartz.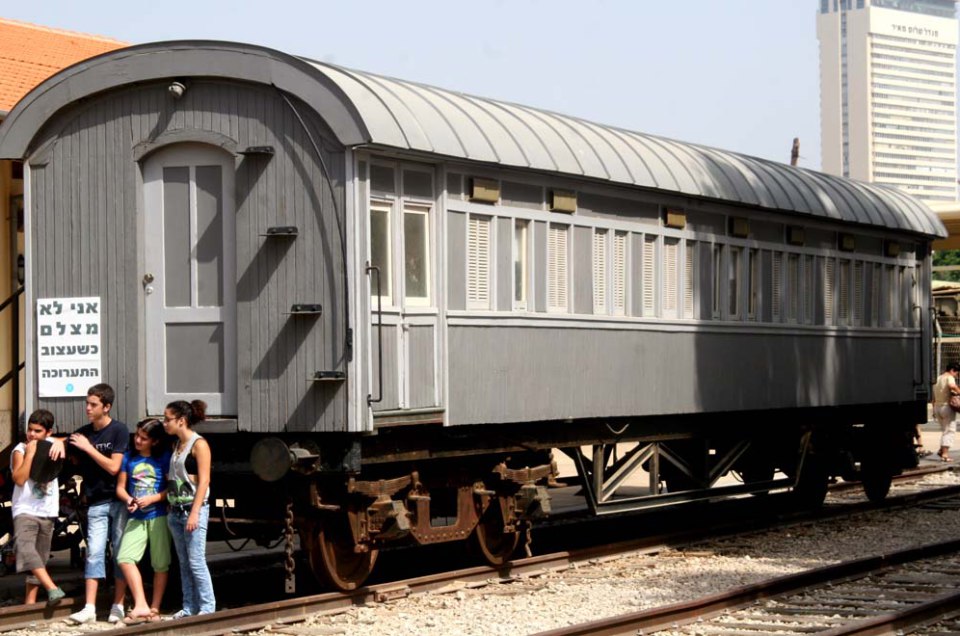 Train Car at HaTachana. Photo by Earl Schwartz.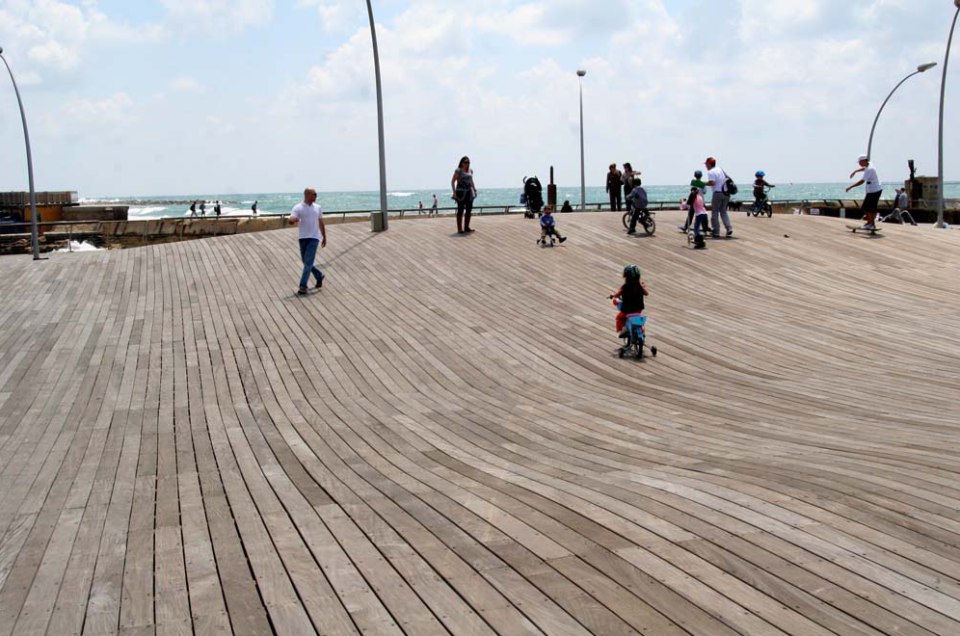 Waves On Namal Boardwalk. Photo by Earl Schwartz.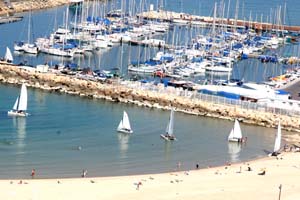 Med View. Photo by Earl Schwartz.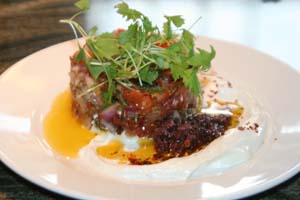 Rokach Yam Drumfish Ceviche. Photo by Earl Schwartz.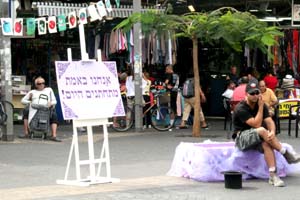 Sign Stating We're Really Getting Married - Namal. Photo by Earl Schwartz.
Tel Aviv is hot, hot, hot and I'm not just talking about its climate. It's a bustling city, a tech and business hub, with an energy that never ends. The music pulsates in nightclubs until dawn, not just on weekends but every day of the week. This young metropolis, also known as the White City, was founded in 1909, and is a World Cultural Heritage site. Its thousands of white Bauhaus style buildings built in the 1930s in a style to deflect the heat draw design aficionados but it's Tel Aviv's Mediterranean connection that lures us to this seaside city.
And we're not alone. It has recently been named as one of National Geographic's 10 best beach cities.
Its seaside promenade, known as the Tayelet, was first a walkway separating the small city from a few beach areas. It now stretches the entire length of the city's seashore where everyone from cyclists and runners to people just strolling along the promenade congregate. It runs from northern Tel Aviv at the Namal new port which recently transformed into an amazing complex of restaurants, stores, galleries and a farmer's market along through to various beaches and ends in the ancient port city of Jaffa.
Here's a point of information to keep in mind when you hear of new and old in Israel. Their context is quite different than in other places. Namal is still called the new port, even though it's just under a century old, as it served as the port for the new city of Tel Aviv.
Jaffa, on the other hand, is the old port – old meaning it dates back to biblical times. That's pretty common when it comes to new and old in Israel.
Each day, from the David Intercontinental Hotel, our home base located towards the southern end of the Tayelet, we set out to explore its offerings.
Namal, at the northern end of the Tayelet, is one of our first ventures. To see it now, you would never know that this area, with its dozens and dozens of hangars, had been abandoned as a port for decades. Its revitalization began a decade ago and is now an example of what every city with a waterfront should provide for its residents. An enormous wooden deck covers 14,000 square metres and a tiled section provides more than enough room for all the families with toddlers on tricycles, teens on skateboards and scooters, and exercise enthusiasts running and cycling along the path who head here each weekend. Its design yields rises and drops in the boardwalk that resemble waves and certainly adds to the thrills of the skateboarders and cyclists. There are throngs of people walking or gathering to talk but it just never seems crowded.
The old hangars are now refurbished and filled with galleries, clothing stores and dive and surf shops but its Hangar 12 which captivates us – the Port Market. We wander around the various food stalls taking in the aromas and marvelling at the wondrous displays (we do love food!). At Hacole, there are huge burlap bags and bags of assorted spices and herbs along with a huge display of assorted halvahs – a Middle Easter sesame seed confection. Portobello offers an unusual assortment variety of specialty mushrooms grown at a farm near Jerusalem. We sample fabulous Israeli cheeses at La Fromagerie, pickles at In the Village of Eitan Segal (also a stall) and olives and olive oil at Anshei Zayit. Then we finally buy something to take home- unique kitchen gadgets, in triplicate as gifts for the cooks in our family.
As we head south, we walk by what seems like dozens of seaside eateries which sit side by side with a view of the Mediterranean. As we spy tables with platters of mezzes such as olives, labaneh with za'atar (yogurt with a Middle Eastern spice mix) and eggplant salads, along with pitas and laffas, we wish that, after sampling goodies in the market, we could work up an appetite so we can partake of the delicious offerings. Instead we make a note of those restaurants we must come back to but it's a long list.
As we wander southwards towards our hotel, we spy a small building on the beach. The old house is the Etzel museum which details the group's fight to establish the State of Israel during the British Mandate. The Etzel, before joining the mainsteam military, was known as the most extreme of the underground groups that fought for the independence.
After a distance, we hit just one of the eight major beaches on Tel Aviv's shoreline. The popping sounds of pro-kadima being played (beach paddle ball) is almost like background music as we stroll by the endless beach chairs, umbrellas and towels. The sea and sand look so inviting that we feel compelled to head back to the hotel to change into our bathing suits and join in on the relaxation.
It's a tough life: reading a racy novel and running into the turquoise waters when we're hot enough. Then after a cool down, there's more lounging about – reading again along with plenty of people watching.
But in case you're unprepared and in need of some reading material, take heart: the city has just opened its first beach library. It's a movable cart with more than 500 books in five languages including Arabic, English, French, Hebrew and Russian. No registration is necessary. Or if digital is more your style, there's also free Wi-Fi throughout the city. Just look for the network "free-tlv."
In the evening, we head back to the Tayelet just to sit on a bench and take in a magnificent sunset over the Mediterranean.
The next morning, exploring the HaTachana (Hebrew for train station) is on our agenda. Originally built in 1892, to connect parts of Asia to Egypt, this section of the Jaffa-Jerusalem line operated until 1948. The historic old railway train station then sat empty for many decades. The 22 buildings have been restored to yield a bustling gathering place replete with more restaurants and cafes (Israelis do like their food and drink), jewelry and clothing designer boutiques – as in Israeli designers – giftware and books.
As Israeli clothing never seemed to be my style, I had not taken notice of the remarkable transition over the past few years. Well, the clothing and leather goods in Bellinky Oolalaa quickly changed that. A gorgeous bronze-colored silk jacket and skirt complete with a magnificent leather belt – all perfect for an upcoming wedding- were mine in a flash.
A word of advice, check out the historic train station and freight cars before you're loaded down with your bounty.
As shopping can be a demanding endeavor, after a quick trip back to the hotel, another beach visit was certainly required.
Walking the Tayelet definitely fulfilled our need for exercise. Otherwise we couldn't work up an appetite for all our culinary finds. And they certainly were evident as we made our way south to Jaffa, the biblical site where Jonah was said to have his infamous encounter with the whale. Our plan was to first visit the numerous galleries housed in the centuries old buildings on the winding alleyways. For decades, it has been a haven for artists as they set up workshops and studios.
But afterwards, we somehow ended up at the brand new food market. Again, as at Namal, there were stalls with local goodies such as olives, hummus, chocolates and amazing produce. But when we went just to check out the menu at Rokach Yam, a new eatery serving tapas, we watched the chef putting together a few creations. The next thing we knew, we were sitting at the bar sharing two plates: an amazing cherry tomato and ricotta salad with red onion, arugula, za'atar with hot peppers on focaccia and a drum fish ceviche with labaneh, roasted tomato and olive tapenade.
A simple word of advice: bring your running shoes and a good appetite.
Other Voices you might like