Life is Better on the Water (and in Bermuda)
Living the dream. Photo courtesy Fairmont Hotels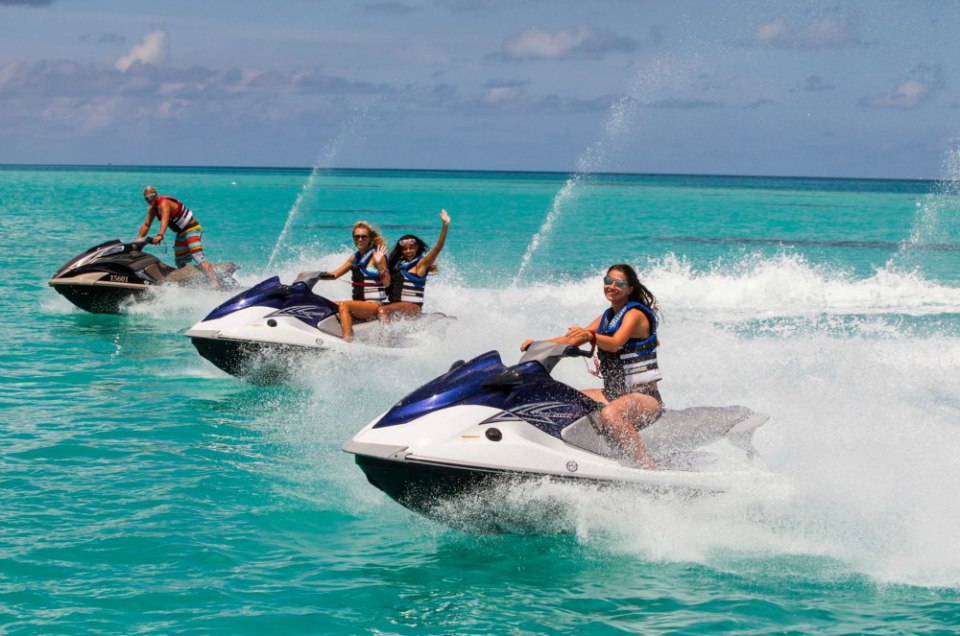 Living the dream. Photo courtesy Fairmont Hotels
In the Atlantic Ocean a collection of 181 islands and rock formations form a little piece of paradise called Bermuda. Averaging in at around 21 square miles, the island chain is a treasure trove for beach goers complete with soft pink sand beaches, turquoise waters, and hundreds of colorful fish and coral.
The best way to experience Bermuda is to embrace the island lifestyle. Sandals, swimsuits and sunglasses never go out of style here and a little bit of mischievousness is always appreciated.
Try cliff jumping at Admiralty House Park
Not for the faint of heart, cliff jumping at Admiralty House Park is a must for adventure enthusiasts and first-time island visitors. Located on the North Shore of the islands, the site was once home to the Royal Navy. Now, it's a playground for the young and old with local adults testing their meddle in the deeper waters and children splashing around in the shallow tide pools nearby.
Walk the South Shore
The South Shore is notorious for some of the best views on the islands, and it's also home to the only celebrity chef on the island. Put the two hand in hand and opt for a picture perfect date night at the Fairmont Hamilton Princess & Beach Club with Chef Marcus at his conveniently named restaurant, Marcus'.
Take a wreck dive or two
Known as the shipwreck capital of the world, Bermuda has some 300 wrecks surrounding its shores. It's practically a sin not to wreck dive while you're in Bermuda, but there's more than one way to do it. Besides traditional deep water or offshore dives for licensed divers, non-licensed divers can opt for an experience called helmet diving. Offered by only one group on the island, helmet diving allows you to walk on the ocean floor without an obstructive mask or oxygen tank strapped to you.
Make believe in the Crystal Caves
It wasn't only thanks to a Sandlot-esque accident that these magical caves were even discovered back in 1907. The incredible caverns at the Crystal and Fantasy Caves combine the crystal blue waters with stunning limestone cave formations for a truly ethereal appearance. The caves are just a quick bus ride outside St. George so you can make for a full day of sightseeing and taking in the town.
Other Voices you might like