THE GREEN SIDE OF VIRGINIA BEACH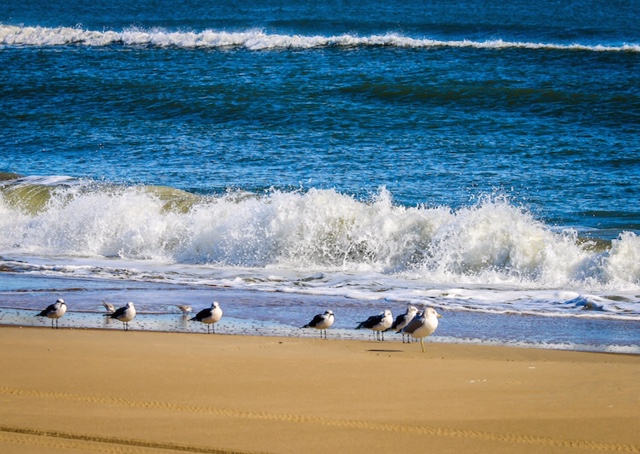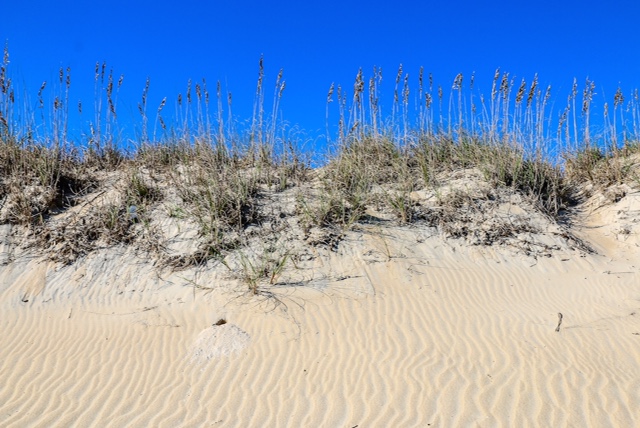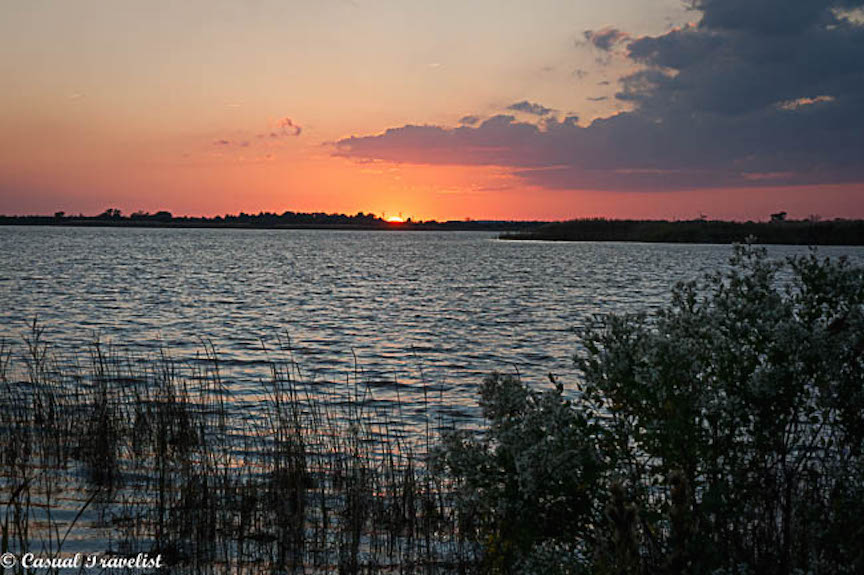 Photo by Casualtravelist.com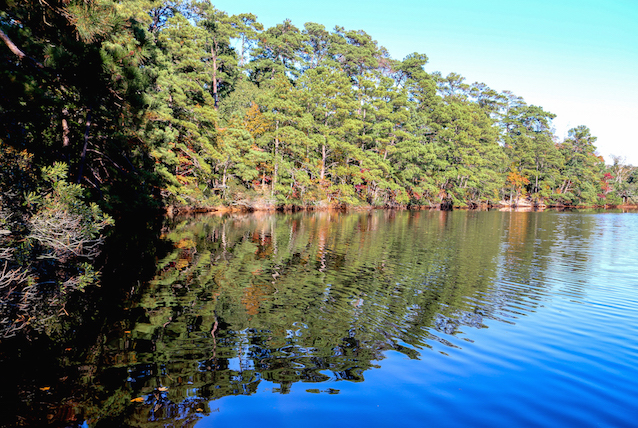 With nearly half a million residents, Virginia Beach is the 39th most populous city in the United States. Located on the Atlantic coast where the ocean meets the Chesapeake Bay, it's known as a bustling resort town, and is even listed in the Guinness Book of Records for having the longest recreational beach in the world.
In short, it's not exactly the first place that comes to mind when considering sustainable travel destinations. But look past the three military bases, two universities and myriad of high-rises, hotels and shops that make up the core of the bustling downtown, the outskirts of Virginia Beach are remarkably quiet and pristinely green (particularly in the shoulder and off-season). In fact, it's an area that just might surprise you.
The city's three major parks– First Landing State Park, Back Bay National Wildlife Refuge and False Cape State Park– boast an excellent range of ecosystems for those looking to get away from it all. Here is our guide to Virginia Beach's natural areas and what each has to offer the discerning eco tourist…
BACK BAY NATIONAL WILDLIFE REFUGE
Virginia's Outer Banks may not be as well-known as those in North Carolina, but they're considerably less crowded and, in some ways, even more beautiful.
Established in 1938, the 9,108-acre Back Bay National Wildlife Refuge is a nature-lover's paradise. Located on the Currituck Banks Peninsula, the sanctuary offers an impressive array of ecological attractions that includes barrier islands, pristine beaches, dramatic dunes, lush woodlands, freshwater marshes, maritime forests, and ponds.
There are a number of easy (and scenic) walking trails you can take directly from the Visitor's Center, including one that pays homage to award-winning journalist Charles Kuralt, whose long running TV series, "On The Road" documents nature and conservation efforts. The trail winds you through dense underbrush to a picturesque marshland, which is home to a broad spectrum of wildlife, including freshwater turtles, herons, egrets, and raccoons.
As you make your way around the bay, you'll pass through a maritime forest (which are increasingly endangered due to ocean acidification and other issues caused by global warming) bustling with a variety of endemic and migratory bird species. Conservationists consider this area to be a vital link along the east coast's "Atlantic Flyway," popular amongst species such as Snow Geese. With no mountains to block their flight path, the area provides a safe haven of food, water and shelter as they make their way south for the winter.
The ocean portion of the reserve takes you through stunning dune systems lined with sea oats and sea grapes, ending at a postcard-worthy beach. We didn't see a single other soul on our early autumn visit, making it the perfect place to go off the grid and clear your head. Sea Turtles stop here from May to August to nest, and during the summer season, you'll see plenty of Seagulls, Pelicans and Plovers feeding on crabs in the crashing surf.
Most of the reserve is set aside for the protection of wildlife, so you can't drive through it, but kayaking, biking and hiking are all great ways to explore. A tram runs daily to neighboring False Cape State Park during the peak summer season and on weekends through the end of October. But when you're soaking in the serenity of this picturesque paradise– where the only sounds are the wind, the waves and the birds flittering all about– the last thing you want to hear is the roar of a car engine.
FALSE CAPE STATE PARK
The most far-flung park in Virginia Beach, False Cape occupies a tranquil stretch of the Currituck Banks Peninsula that adjoins the state border with North Carolina. Only accessible by hiking, biking or boating from Back Bay National Wildlife Refuge, the remoteness ensures plenty of elbowroom away from crowds cluttering the boardwalk.
The 3,844-acre park also has some fascinating history behind it. When seen from the sea, the coast looks an incredible amount like Cape Henry; site of the British colonists' famed "First Landing," which is about 20 miles north. Known as "the Graveyard of the Atlantic" so many ships en route to the New World mistook False Cape for Cape Henry and ended up getting stuck aground in the shallow waters.
Some of the survivors rallied together to build a community called Wash Woods in the late 16th or early 17th century. Though most has fallen to ruin, the village had a church, homes and other structures made out of cypress wood that washed ashore after a shipwreck. By the early 20th century, hunters were drawn to the area for the abundant waterfowl and the Wash Woods Environmental Education Center became a clubhouse for hunters.
Today, False Cape has nothing in the way of development, but it does offer primitive campgrounds, guided kayak trips, interpretive programs, hiking and biking trails, and six miles of unspoiled beach. It also boasts an exceptional array of wildlife, including over 300 species of birds, otters, white-tailed deer, red fox, loggerhead turtles, American bald eagles, feral pigs, and wild horses, making for an interesting foray into the life of an outdoorsman.
FIRST LANDING STATE PARK
Originally named Seashore State Park when it opened in 1936, First Landing was declared a National Natural Landmark in 1965. Covering 2,888-acres of pristine Chesapeake Bay, it's Virginia's first and most popular state park.
The area has a fascinating historical significance, which you can learn about in great detail at the Visitor's Center. The park's name (which was changed in 1997) pays tribute to the area where Captain Christopher Newport's crew first stepped ashore in the New World. Leading three ships for the Virginia Company– the Susan Constant, Godspeed and Discovery, after landing on April 26, 1607, the colonists founded Jamestown, the first permanent English settlement in North America.
Knowing this allows you to explore the park with a completely different sense of wide-eyed wonder. You can imagine those first settlers stepping through the evolving ecosystems– from sandy beaches and dunes to maritime forest, tidal marshes, freshwater ponds, and cypress swamp– awestruck by the untouched, ruggedness of the new land.
The area remains remarkably unspoiled today, but the 1.25 miles of beachfront and 19 miles of interpretive hiking/biking trails are well maintained and draw more than a million visitors each year. Even in the offseason you'll see families walking their dogs, couples out for a romantic stroll, joggers getting in a quick sunset run, readers sprawled out beside a tranquil pond, and kids playing beneath the beautiful Spanish Moss.
The park offers cabins and campsites with water and electric hook-ups and access to restrooms and showers. It's the perfect place to get in touch with nature right outside the city. Activities include boating (there's a launch site within the park), fishing, swimming, history programs, and more. -Bret Love; photos by Bret Love & Mary Gabbett unless otherwise noted
Other Voices you might like