THE OLD LAND & THE SEA: Why Virginia Beach Excels at Seafood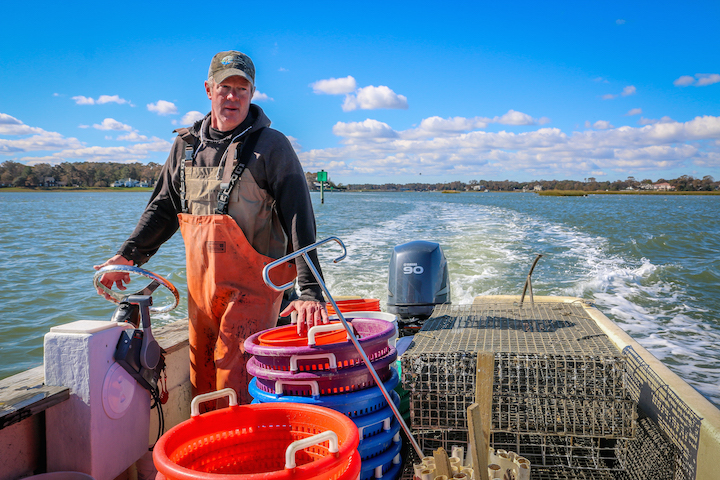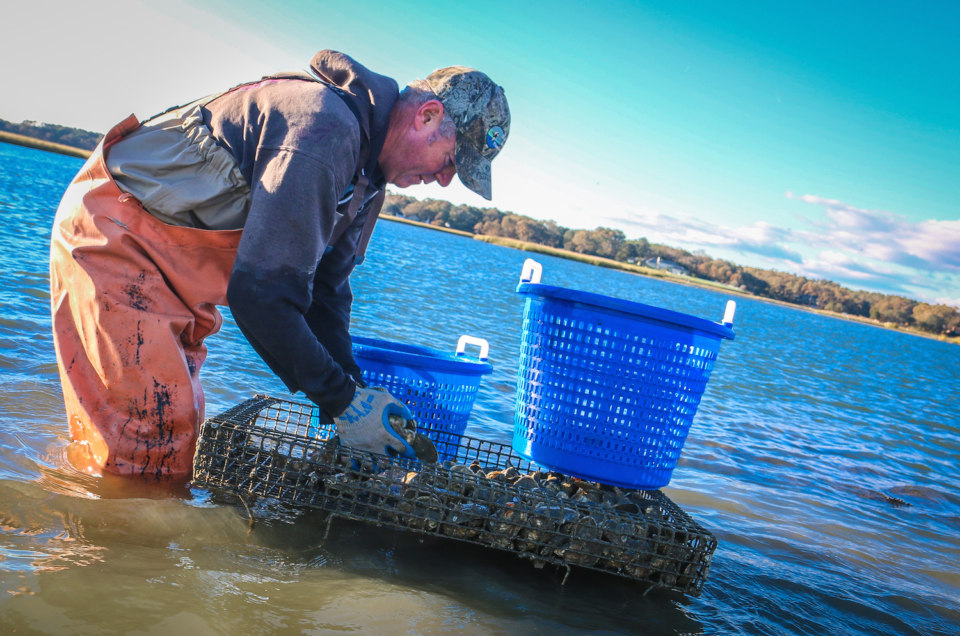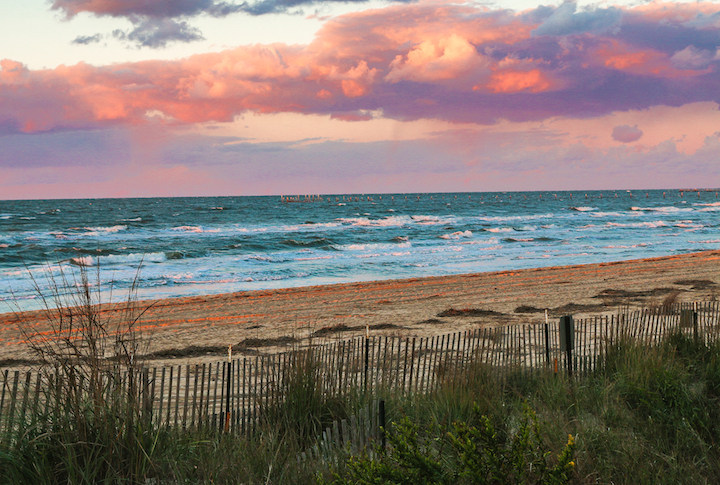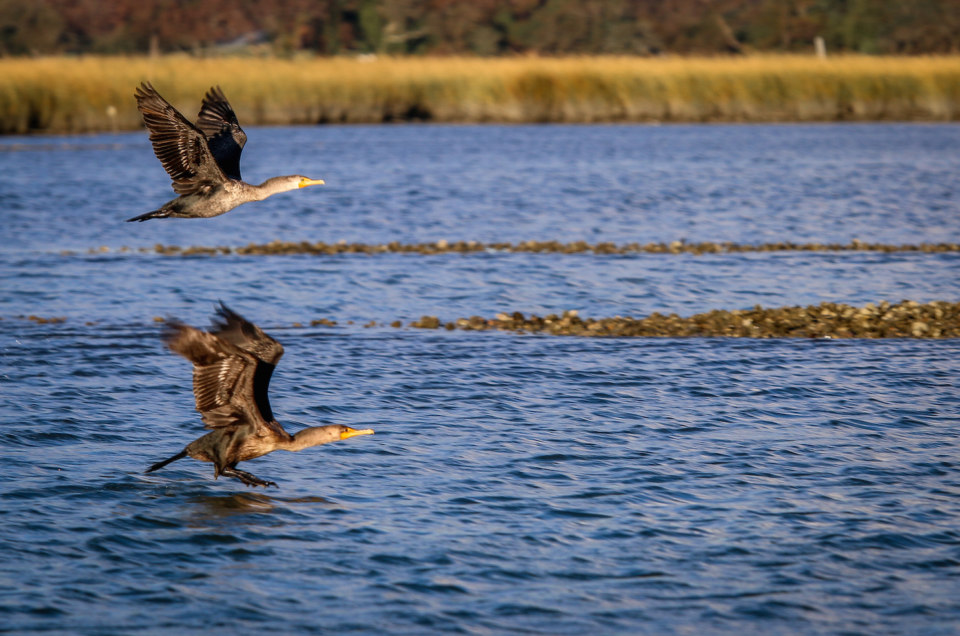 Like a lot of coastal cities around the world, Virginia Beach is a place whose history and prosperity are inexorably tied to the sea.
After all, it was here that the first three ships carrying 105 English settlers landed on the New World. After docking in Cape Henry in 1607, the colonists moved northwest to create their first permanent settlement along the James River. It was both the birth of the British Empire and the beginning of American history.
For centuries in what was known as Princess Anne County, the community's lives were built around the 248 square miles of water that surrounded them. They reaped a remarkable bounty of fish from the Chesapeake Bay and feasted on oysters from the Lynnhaven River. They developed burgeoning industries– fishing, agriculture, shipping, military defense, and tourism– that boomed thanks to their enviable location. You may even call 1691 to 1963 their heyday.
These days, Virginia Beach is better known as a vacation town with the longest stretch of recreational beach in the world. More than 2.75 million visitors are lured here yearly by the sun, sand, surf, and especially its seafood, which some connoisseurs consider to be among America's best.
But why? It all goes back to their past.
THE CHESAPEAKE BAY
With approximately 150 rivers and streams flowing into a 64,299 square mile drainage basin, the Chesapeake Bay is the largest inland estuary in the United States.
Its incredible aesthetic beauty and historical bounty are the stuff legends are made of. Sedimentary cliffs on its west flank and winding creeks and marshes to the east wash into the shallow blue waters of the bay, which has an average depth of just 21 feet.
We learned about the Chesapeake Bay's marine ecology on a tour with Captain Chris Ludford, the Virginia Beach native behind Pleasure House Oysters. "The big thing that you've got is the salt from the ocean mixing with the sediment and nutrients coming out of the bay, and it all gets pulled into the estuary with the tide. Current means food," he explained, "and the more current you have, the better."
As a result, the Chesapeake Bay is home to an astounding array of aquatic life, including 300+ types of fish, numerous shellfish and crab species. There are fish ranging in size from tiny Atlantic menhaden and striped bass to massive Atlantic sturgeon, plus bottlenose dolphins, sea turtles, manta rays, and all kinds of sharks and whales. But in terms of seafood, the Bay is most famous for its blue crabs, clams and oysters.
LYNNHAVEN RIVER OYSTERS
According to Captain Chris, early settlers called their first three winters "the starving times." They scavenged for what they found because they weren't yet able to clear land for agrarian purposes. The Indians showed them how to live off the land, eating deer, fish, oysters and anything they could find. Oysters were a matter of sustenance, not a luxury.
The area around the Lynnhaven River– a tidal estuary that flows into the Chesapeake Bay just west of Cape Henry– was largely settled by Adam Thoroughgood. A former indentured servant turned community leader, he was granted 5,350 acres of land in 1635, naming most of the area after his boyhood home: King's Lynn in Norfolk, England.
He created an off-the-books tavern serving home-brewed beer and liquor because he liked to imbibe, but didn't want to pay the hefty British taxes. Locals began referring to it as "the Pleasure House," a euphemism for alcohol at the time. Today, picturesque Pleasure House Point is a 118-acre preservation area that includes tidal marshes, sandy shores and maritime forest along Pleasure House Creek and the Lynnhaven River.
The East Coast was famous for its oysters until ecological problems hit in the '70s. Things began to improve when local communities stopped using septic tanks in the '80s. Captain Chris is part of the Lynnhaven River Now project, which is based out of the Brock Environmental Center, and teaches traditional oyster farming techniques.
"We're making conservation and aquaculture the main focus," he said during our tour of the oyster farm. "We're conserving wild oysters by doing very limited harvests. We're restoring the reefs by recycling oyster shells. We're using aquaculture because it allows us to keep them in the wild… There is an oyster revolution going on!"
His enthusiasm proved as infectious as his oysters were delicious. We watched his crew selectively harvest the mature ones as he shucked them right in front of our eyes. Their flavor was exquisite with sweet, floral seaweed notes that lacked any sort of metallic tinge. We've had fresh oysters around the world and these were among the best we've tasted– a testament to the conservation comeback in the Lynnhaven River and Chesapeake Bay.
SEAFOOD RESTAURANTS IN VIRGINIA BEACH
According to TripAdvisor, Virginia Beach has over 300 seafood restaurants to choose from. Unable to try them all, we asked a few locals for recommendations and here are a few of our favorites:
Bay Local Eatery
2917 Shore Drive •757-227-4389•BayLocalVB.com
Tucked away in a nondescript shopping mall, this Coastal Southern restaurant is aimed at the farm-to-table locavore crowd. With a seasonal menu focused on locally sourced ingredients like handpicked crabmeat and freshly shucked oysters from Virginia's Eastern Shore, even the fruits and vegetables come from neighboring farms. Only open for breakfast and lunch: make it brunch with the Banging Balls (crab balls sprinkled with cheese, bacon bits and Old Bay, served with a spicy Cajun aioli) and the Bay Local Bennie (eggs benedict with fried oysters and Applewood smoked bacon).
The Cellars
4001 Church Point Road •757-460-2657 •ChurchPointManor.com
Located in the cellar of Church Point Manor (formerly an 1860s farmhouse), this intimate spot was voted the Best Overall restaurant in Virginia by OpenTable. The exposed brick, low ceilings and multiple fireplaces set a cozy, romantic mood, while the seasonal menu combines upscale French Country elegance with a distinctively Southern flair. Try the tuna tartar and oysters Rockefeller for appetizers, and the shrimp & grits (with Tasso ham and smoked paprika) and lump crab fettuccine (with corn, summer squash and an herbed white wine cream sauce) for your main courses.
Lynnhaven Fish House
2350 Starfish Road •757-481-0003 •LynnhavenFishHouse.net
This longstanding Virginia Beach favorite– recommended by three different locals– is all about the view. It draws an older crowd, so get there early and be prepared to wait, if necessary, for a window seat. While their food is incredible, the highlight of your visit will be the sunset over the pier and the crashing waves of the Chesapeake Bay. Their award winning she crab soup, crab cakes and create-your-own seafood platter are nothing to sneeze at, either.
Terrapin
3102 Holly Road, #514 •757-321-6688 •TerrapinVirginiaBeach.com
Another restaurant that kept coming up in conversation and our favorite Virginia Beach eatery, Terrapin is as intimate as it is romantic. Reclaimed wood and dim lighting worked in tandem with mellow music to set the mood. Chef Rodney Einhorn's award-winning menu is filled with contemporary farm-to-fork fare that makes the most of seasonal ingredients. From Pleasure House Oysters to fennel-dusted sea scallops and lobster pasta (coated in black truffle crème fraîche), every dish we sampled was a standout example of Virginia Beach seafood at its finest. –Bret Love; photos by Bret Love & Mary Gabbett unless otherwise noted
Other Voices you might like