Serenity on Shell Island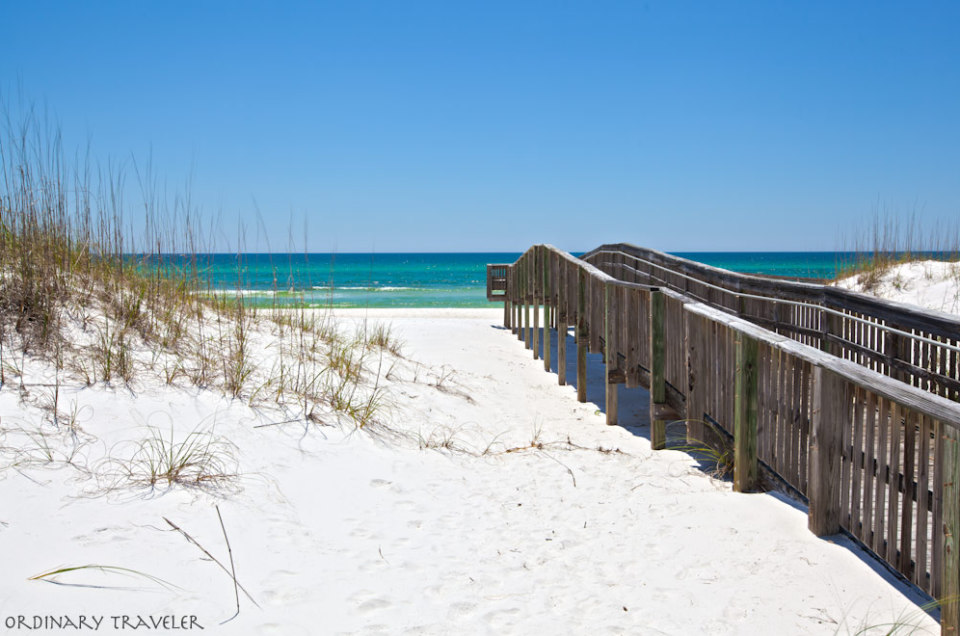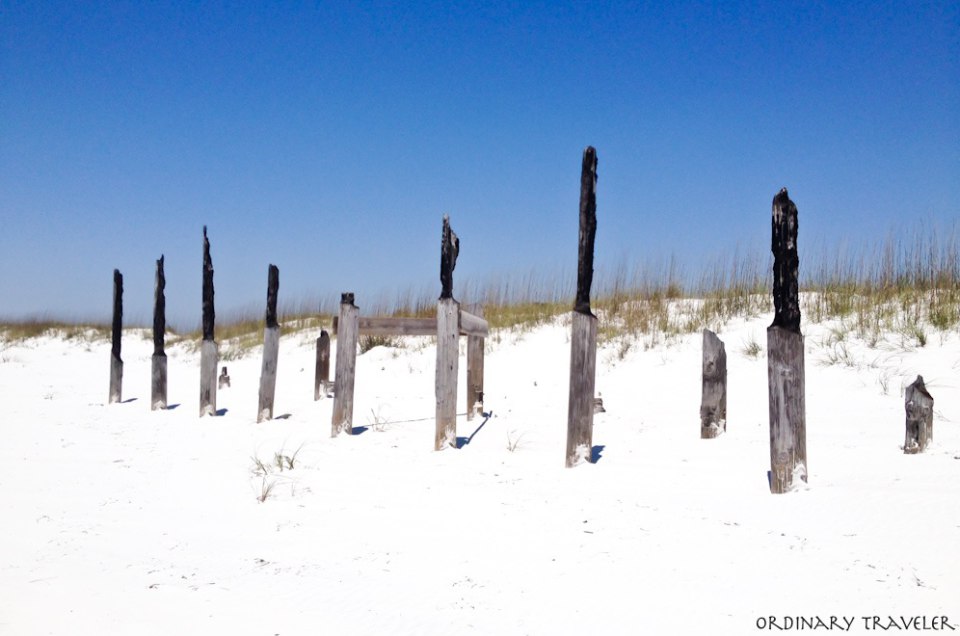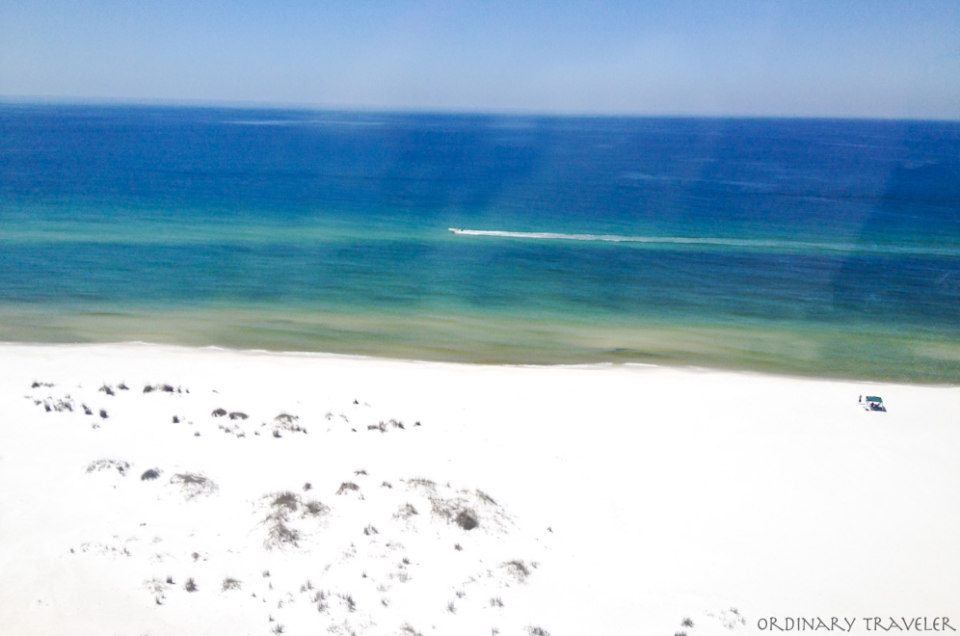 From the moment I stepped foot onto the small walkway peppered with fine white sand, I was captivated by this undeveloped island off the coast of Panama City Beach and was eager to check another item off my PCB Bucket list: 'Spend a day at Shell Island'. The ferry captain waved goodbye as the three of us— myself and the only other two people on the ferry ride over from the mainland—were left with the feeling we had just discovered our own private island.
Shell Island is situated between the Gulf of Mexico and St. Andrews Bay in Panama City Beach. The island stretches about seven miles and consists of gorgeous sand dunes, acres of scrub forest, a freshwater swamp and the whitest sand I've ever seen.
I had heard wonderful things about the beach just on the other side of the island from the ferry dock, so I hurried along the path which eventually split in two directions, one which takes you to the bay side of the island and one which leads to the Gulf of Mexico.
Just a few more steps and I was on the beach, without another soul in sight. Within five minutes of walking along the beach, I had already spotted two pods of bottlenose dolphins swimming by. The only thing missing from this trip was a set of fins, a mask, and a snorkel. On my next visit, I'll be sure to rent some gear.
How to Get to Shell Island
You have a few transportation options to the island, depending on how long you want to stay. You can easily catch the Shell Island Express Ferry from Captain Anderson's Marina, which runs every half hour during the summer. Other options include renting a pontoon boat, booking one of the many tours to the island, or even renting a WaveRunner.
What to Bring
Shell Island doesn't provide much shade, so make sure to bring ample sunblock, towels, snorkel gear (unless your tour provides it), a camera and plenty of water.
A trip to Panama City Beach is not complete until you've experienced the serenity and beauty of Shell Island. I promise you won't be disappointed.
Other Voices you might like