The Ultimate Mammoth Mountain Trip
Photo credit: Fresh Off The Grid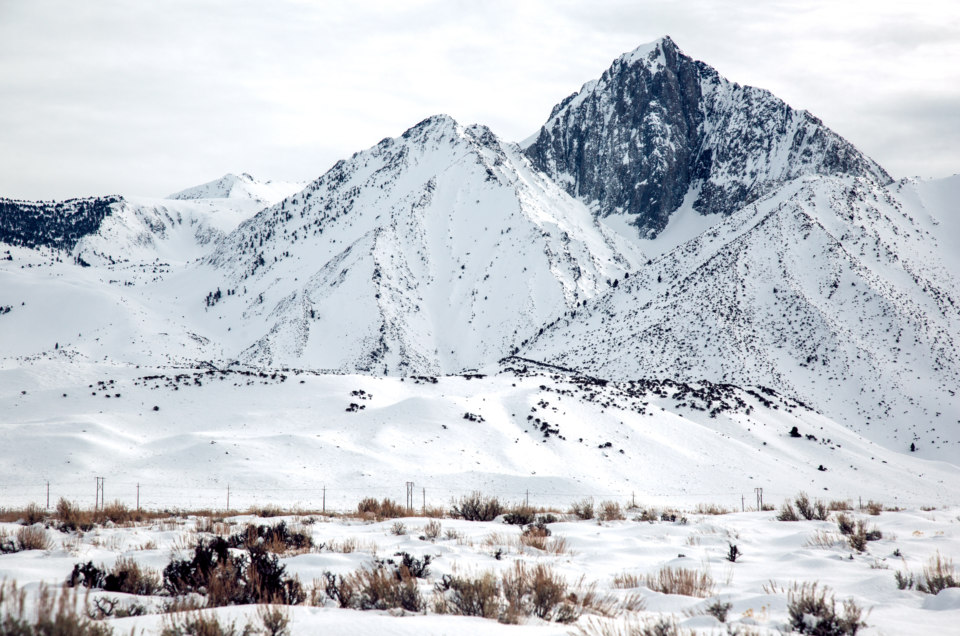 Photo credit: Fresh Off The Grid
Content Produced in Partnership with Mammoth Lakes, California
Visit Mammoth
With 3,500 acres of skiable terrain, nearly 400 inches of annual snowfall, and more than 300 days of sun per year, Mammoth Lakes is one of the nation's premiere snow sport destinations. But Mammoth offers so much more than just its renowned ski hill. From cross country skiing to snowmobiling to soothing hot springs, the area has a seemingly endless range of outdoor activities. Meanwhile, the town of Mammoth Lakes is abuzz with nightlife. So what are you waiting for? Check out why you need to make a trip out to Mammoth Lakes this winter!
JetSuiteX
Flying over the snow-capped Sierra Nevada mountains with a complimentary cocktail in hand, there's no better way to get to Mammoth Lakes from Los Angeles than by booking a flight with JetSuiteX. Running nonstop flights from Burbank on Sunday, Monday, Thursday and Friday, JetSuiteX is perfect for weekend or mid-week trips. The experience combines the ease and convenience of a charter service with the availability and affordability of a regional carrier.  No ticket lines, no TSA lines, and two free checked bags (each up to 60 pounds!) means getting you and your ski gear up to Mammoth is easier than ever.
Downhill Skiing at Mammoth Mountain
From easy-going beginner slopes to gnarly double diamond drop-ins, Mammoth Mountain has got a run for you, regardless of skill level. Uniquely positioned in a gap in the mountain range, Mammoth Mountain receives nearly 400 inches of snowfall while also racking up over 300 days of sweet California sunshine. As any seasoned skier will tell you, there's nothing better than a bright and sunny powder day.
Cross Country Skiing at Tamarack Lodge
A blend between downhill skiing and snowshoeing, cross country is a vastly more approachable form of skiing. The Tamarack Lodge on Twin Lakes Road, has a full service cross country ski center with 19 miles of groomed trails. Thanks to the outpost's gear rentals and lessons, you can explore your own way, experience the beauty of the forest in winter, and work out your glutes all at the same time.
June Mountain
June Mountain is about 30 minutes north of Mammoth Lakes and offers a quieter, less crowded downhill experience. Known as California's Family Mountain, June offers the same diverse terrain of Mammoth Mountain with more of a local mountain feel. Because all of June's runs are tucked away in the trees, this mountain is a haven for when the winds start to blow.
Ohana's Food Truck
Without hesitation any June Lake local you ask will steer you straight to Ohana's Food Truck for amazing post-run fuel. Parked just outside June Lake Brewing, this Hawaiian-themed food truck serves up a short but mouth-watering menu, like Hawaiian tacos, Ahi-tuna poke bowls and kahuna French fries, all of which pairs perfectly with the craft beers served inside.
Mammoth Brewing Company
Hometown favorite Mammoth Brewing Company started off as an obscure microbrewery but expanded to become a regional power player. The restaurant and tasting room features unique takes on classic pub food and over two dozen of their beers on tap. It's the perfect place to kick back and relax after a long day on the slopes.
Mammoth Snowmobile Adventures
Located next to Mammoth Mountain's Main Lodge, Mammoth Snowmobile Adventures is a backcountry experience you will never forget. Guided tours wind through dense pine forests, snow covered fields, and next to the Inyo meteor crater site. No special experience or license is required to operate a snowmobile, making it a great way to experience the backcountry without the strenuous effort.
Whitmore Hot Springs
After a few days on the slopes, you might want to relax a little. Perhaps your hotel has a hot tub, but if not, you can always take a trip out to the Whitmore Hot Springs. Located outside of town just south of the airport, these naturally fed geothermal hot springs are a bit of a local secret (ask a native how to get there) and great for a long, rejuvenating soak. Early mornings are the best time to go, allowing you to greet the morning sun from the east and watch it light up the side of the Sierra Nevada mountains Depending on the weather you may even have to snowshoe out there, but the effort is definitely worth it – we promise!
Other Voices you might like