With Luxury and Adventure at Your Fingertips, The Peaks Resort & Spa is the Place to Stay in Telluride
The Peaks nestled in the San Juan Mountains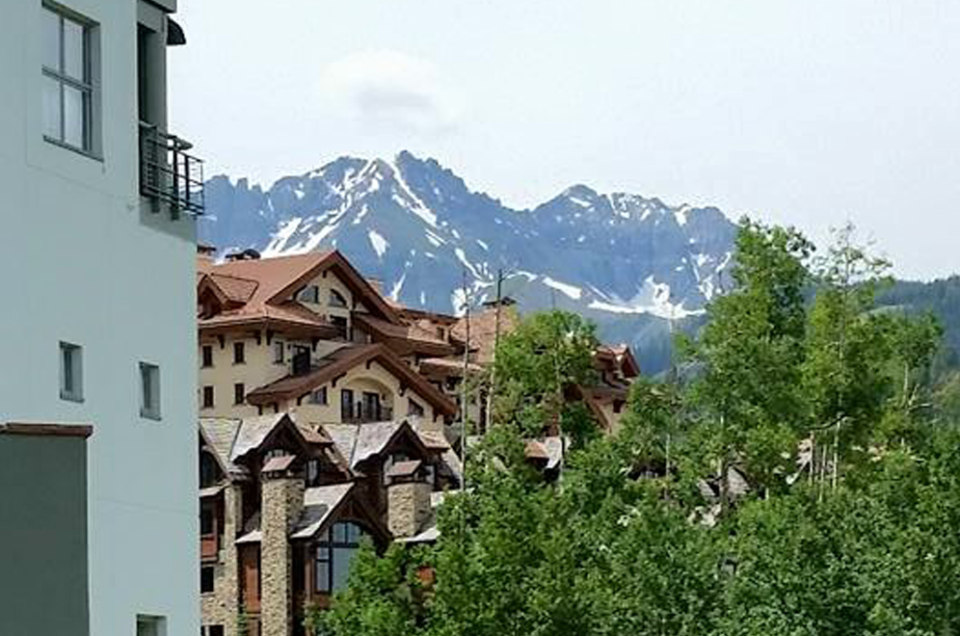 The Peaks nestled in the San Juan Mountains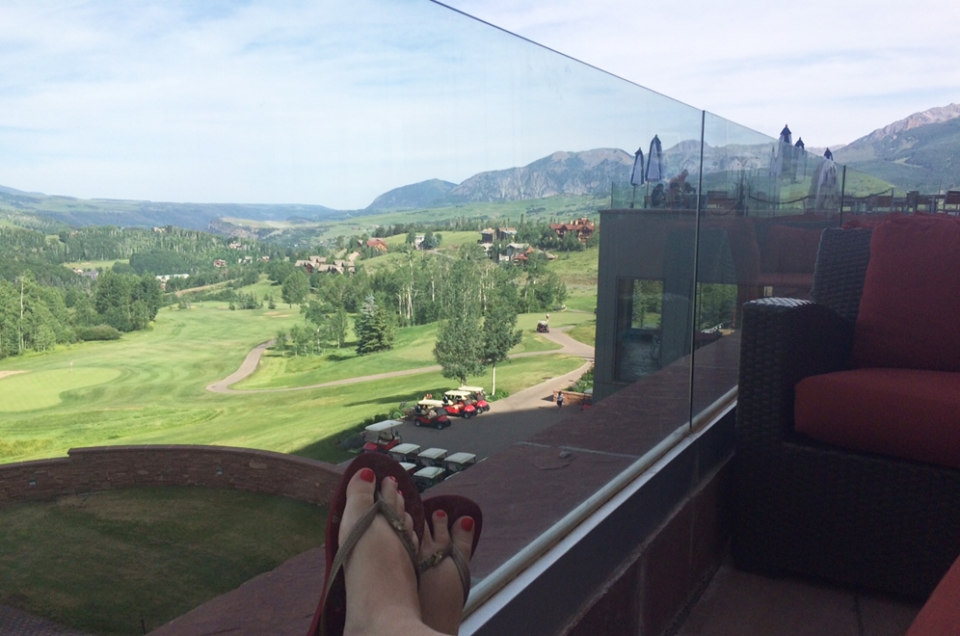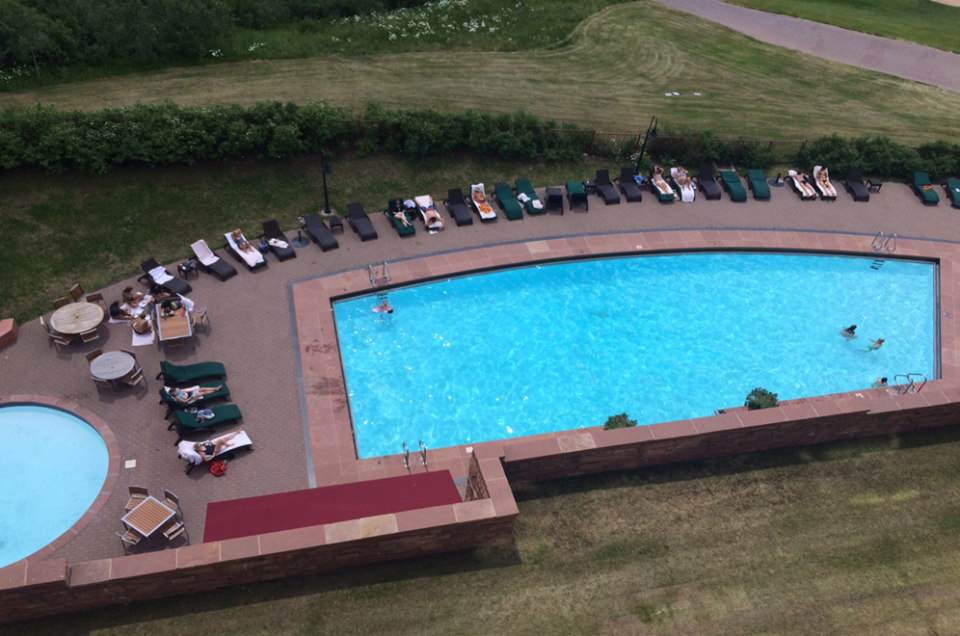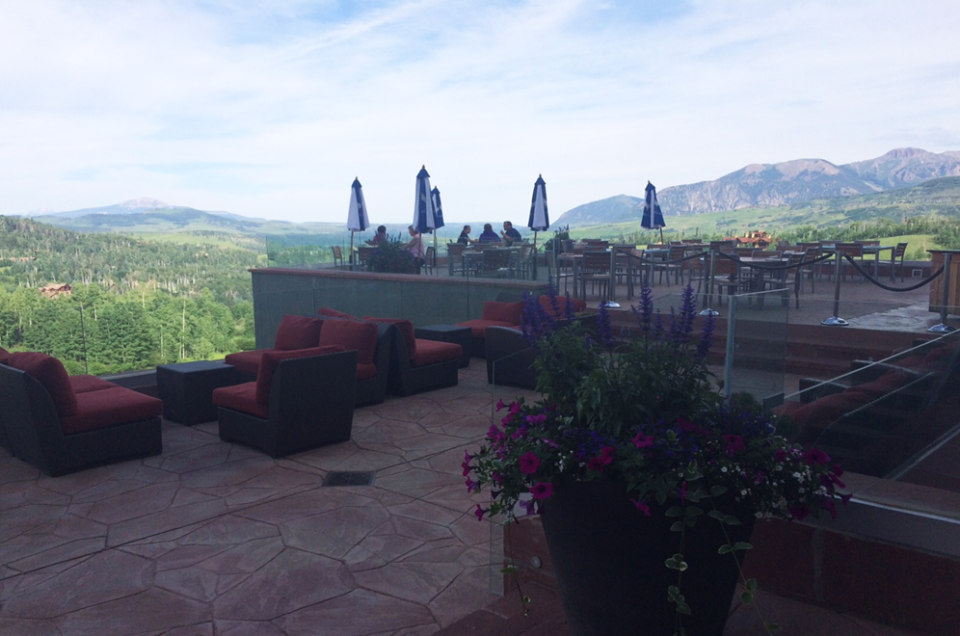 Enjoy breakfast on the terrace
Soaring above the treetops at an altitude of 9,500 feet, at the Peaks Resort and Spa, you'll be living the high life — literally.
One of the premier destinations in Telluride's Mountain Village, enjoy an exclusive escape with all the amenities you could ever wish for right to have you feeling like the king of the mountain.
If you like rustic western décor, the Peaks is beautifully appointed with reclaimed wood, oversized furniture and endless amounts of rawhide. It's modern glamor meets Old West — but it's the million dollar views that you'll be writing home about.
Here are a few other reasons the Peaks is the ultimate four-seasons destination:
Ski-In / Tee-In
Colorado's oldest heli-ski operation (there are tracks right on site!), in the winter, a ski valet will swap your soggy boots for appropriate Colorado attire (local brand Crocs are the house slippers of choice), but in summer, the veranda opens up to a breathtaking high altitude golf course where your caddy is waiting. Designed to seriously elevate your game, it's actually the highest altitude championship course in North America and surrounded by the highest concentration of 14,000-foot mountains in the United States. A par 70, 6,574 yard, 18-hole course to challenge you, the biggest challenge is not being distracted by those views.
The Largest Spa in Colorado
A 42,000 square foot holistic wellness retreat focused on healthy living, The Peaks Spa is a maze-like, multi-level fitness center that's so big it's easy to get lost in, intentionally or unintentionally. Boasting group classes, state-of-the-art cardio equipment, tennis, yoga, Pilates, and much more, you could easily spend a day or a week focused on just you. While kids under the age of 16 aren't allowed in parts (more relaxation for mom!), there's plenty of room for them to play on the waterslide that had even me fearful for a second. Enjoy the "tri-bathalon," a mineral bath, sauna and steam room that's all included with your room rate or lounge on the pool deck with a bar and watch your stress melt away.
Pet-Tested, Pet-Approved
Not only are your four-legged friends allowed, but they're welcomed with open arms — or paws. With pet-friendly accommodations and "puppy parking" all over town, the Peaks does it's best to make its doggie guests feel like V.I.Ps. (Very Important Pets) with an attached Spaw to get pampered right along with you. There are plenty of pet friendly trails and hikes in the area and water bowls and treats found just about everywhere (including with the UPS guy!), making it easy to travel with your best friend. Dogs are even allowed on the gondola so they can spend the whole day exploring Telluride with you.
Sponsored By Visit Telluride.
Other Voices you might like