Three Out of the Way Beaches in West Florida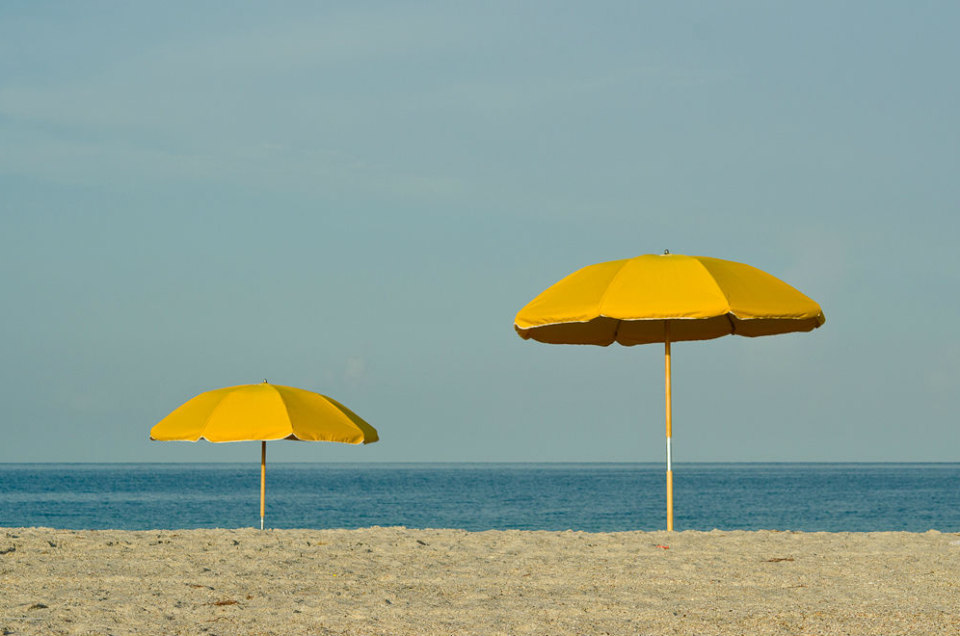 Yellow Umbrellas at Treasure Island by5wa on Flickr.com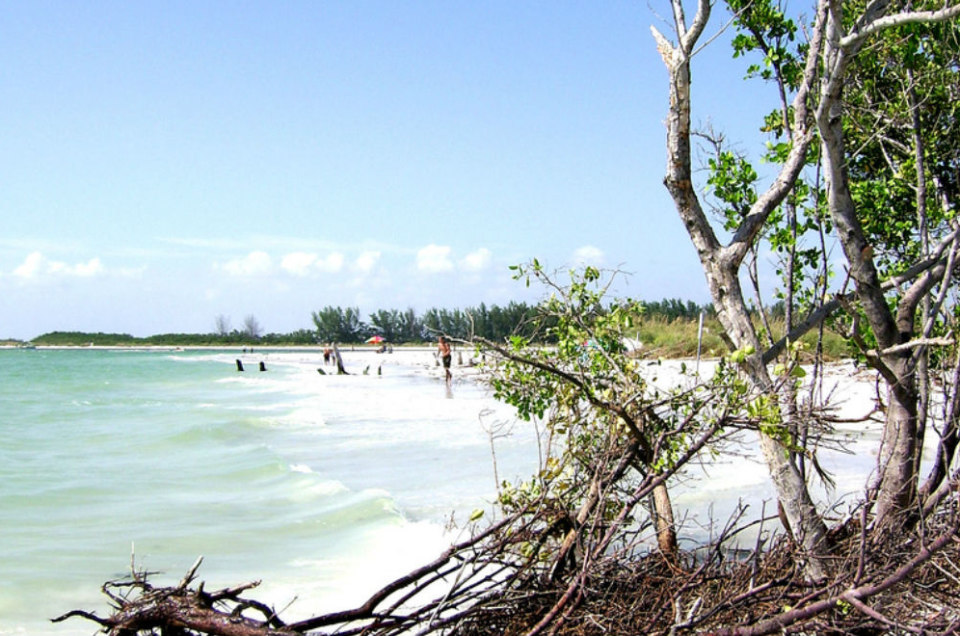 Sure, you could visit some of the more popular – and crowded – beaches along Florida's portion of the Gulf of Mexico. But if you're looking for a less busy getaway spot – even camping options – here are three options that are within driving distance of the Tampa International Airport, but feel like they're a world away.
Pass-a-Grille
Most tourists headed onto the island of Long Key make a right at the Don CeSar, the big pink hotel at the end of the Pinellas Bayway, to travel on to St. Pete Beach. Instead, hang a left to enter the charming town of Pass-a-Grille. This 100-year-old Florida fishing community is the oldest gulf-front town in the area, and has a largely undeveloped beach. Its historic district along Eighth Avenue is a charming spot as well, full of eclectic shops and restaurants.
Must Do: Try an Evander Beer, so named after local artist and brewer Evander Preston. In Pass-a-Grille, it's on tap at Paradise Grill, and sold in just about every bar in town.
Treasure Island
Sounds mystical, doesn't it? This 5.3 square mile island got its name from real estate prospectors who in 1915 buried treasure chests then "found" them – letting the news media know when they did. Even though you won't be tripping over piles of gold, you can relax on the island's stretches of white, sandy beaches. Getting around is easy too. The town has a mile-long, paved beach trail that makes the endeavor a little less sandy, if that's what you prefer.
Must Do: Watch a sunset. If you'd like to do so with a drink in hand, head to Bazzie's Beach Bar, which is part of the Bilmar Beach Resort. No worries if you're not a guest. A sunset is a nightly tradition for anyone who wanders by.
Ft. DeSoto
If you're looking for excitement and crowds and noise, this is not the place to go. Ft. DeSoto, which is a 1,136 acre park made of five interconnected key islands, has no restaurants and bars (though there is a concession stand), and no motels. It's an open space full of mangrove trees and wetlands along seven waterfront miles. There's a 238-site campground, a dog park, and seven miles of paved trails that wind through the park, which is perfect for runners and bikers who want to soak in the sunshine.
Must Do: Visit the fort. The park got its name from Ft. Desoto, which was built in 1900 as a way to protect the island – and the country – during what became the Spanish American War. An entire town built up around the fort, but the only remnants you can see today – aside from a few ruin foundations – is the fort. It's free to climb up onto its walls, which offer some of the best views on the island.
Photo by nickledford on Flickr.com
Other Voices you might like