The Thrill of Learning to Climb in the Swiss Alps
The intimidating peaks of the Swiss Alps, photo by Lola Augustine Brown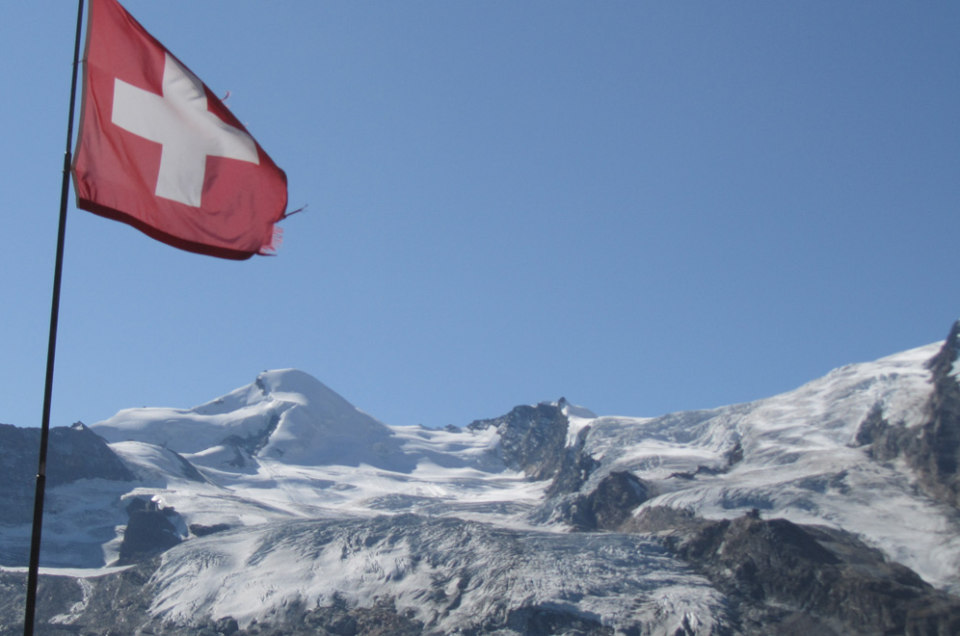 The intimidating peaks of the Swiss Alps, photo by Lola Augustine Brown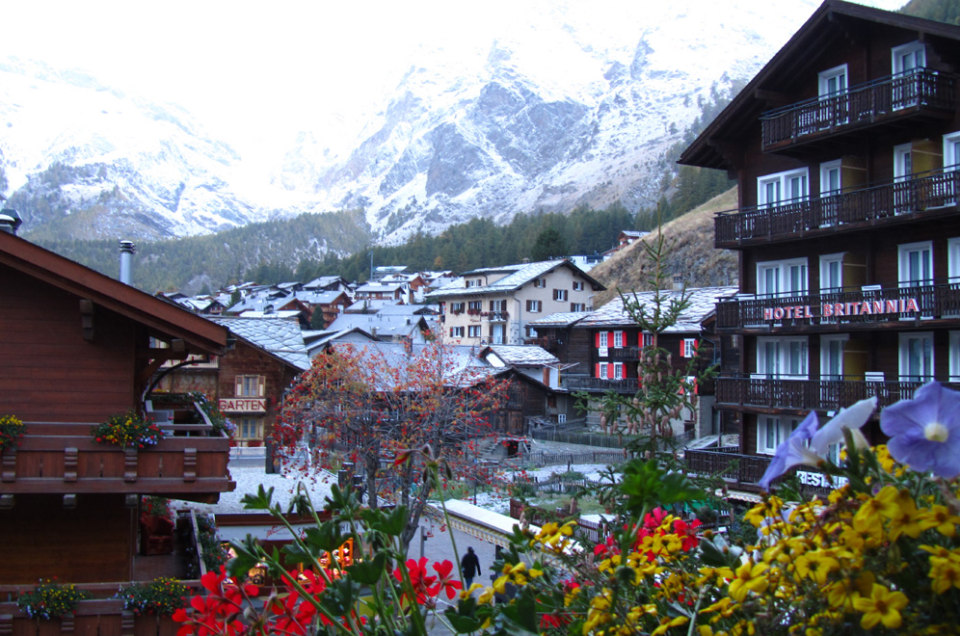 The view from my room at the Ferienart Resort, photo by Lola Augustine Brown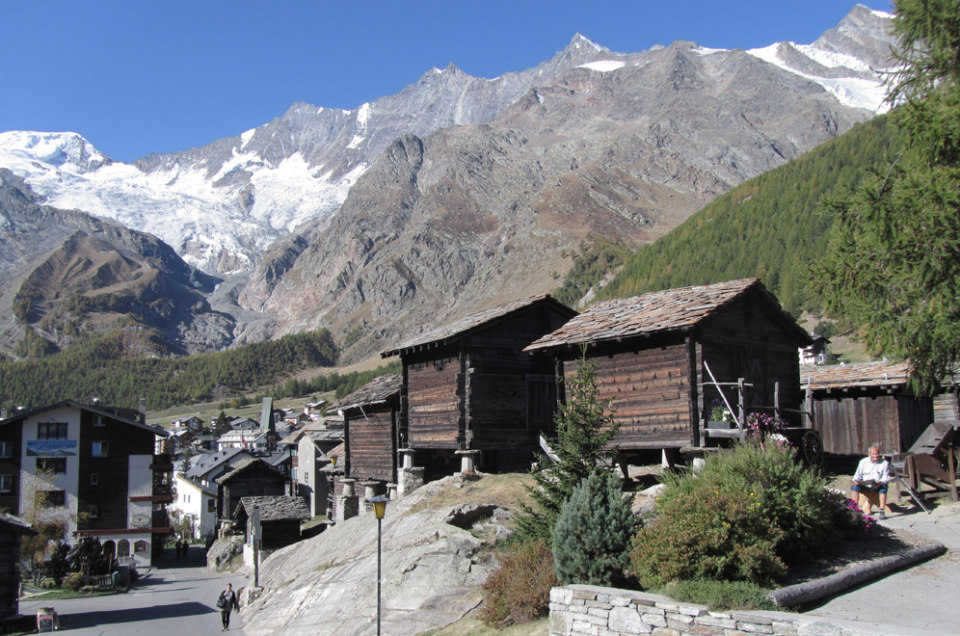 Saas Fe is the perfect alpine village (quaint, old-fashioned, surrounded by huge mountains), photo by Lola Augustine Brown.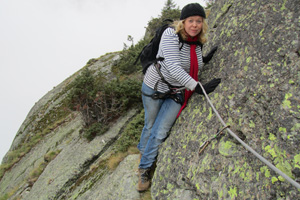 Hanging onto the mountain side for dear life, photo by Lola Augustine Brown.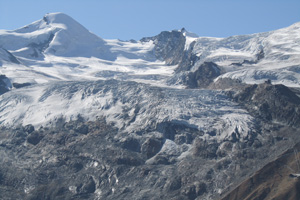 View from the mountain, photo by Lola Augustine Brown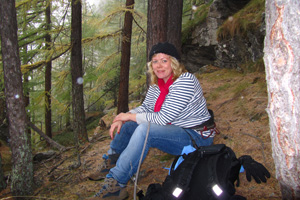 Relief at the end of the climb, photo by Lola Augustine Brown.
Looking down at the 1000 foot drop as I'm scaling a sheer rock face in the Swiss Alps, I joke to my mountain guide, Roberto, that if I fall they won't need an ambulance, just a shovel. "Ha, Yes!" he laughs, "But don't worry, you won't fall." I try to take comfort in that as I haul myself up the cliff, on this, my third ever day of climbing.
I'm staying at the luxurious Ferienart Resort in the pristine, car free Alpine village of Saas Fee while I learn to climb mountains. There's a decadent spa and various fine dining restaurants as well as various sports programs at the resort. The first time I climbed was on an indoor climbing wall at the resort, where my instructor Claudia told me that climbing is more like dancing than sport, because you are always thinking about where to put your feet next, and it is true that you have to make tiny, well thought out, movements to get to the next foothold.
With that in mind, I keep scaling the rock until I can stand again, and then scramble up the mountainside with no sign of life save chamois poop, until we see a fresh deer carcass.
Roberto points to where the deer must have fallen from, where we are about to climb, but he reasons that the deer must have been old and not that agile anymore, so I won't fall.
I breath in the smell of pine and soldier on, trusting that I can do this, and the two metres of rope securing me to Roberto is enough to save me should I stumble.
After three hours, we finish the climb, with my legs shaking and a deep sense of achievement setting in. I'm hooked, knowing I have to climb more when I get home to Canada. Back at the hotel I spend the afternoon getting a Moor Mud wrap for my aching muscles, sinking into the waterbed in the treatment room. Then I spend time in the "Textils Free" saunas and steam-rooms, trying to forget my North American prudishness.
Then it's another banquet in the hotel's decadent Cesar Ritz restaurant, a pot of fragrant bouillon placed on my table, then a buffet of meats and seafood for my personal fondue, with a plates full of exotic fruits as accompaniment. That night I sleep like a baby, then in the morning say goodbye to the postcard perfect mountain view from my room and leave Saas Fee energized and utterly in love with the Alps.
Other Voices you might like