PCB Bucket List: Getting My Balance On with Standup Paddleboarding Yoga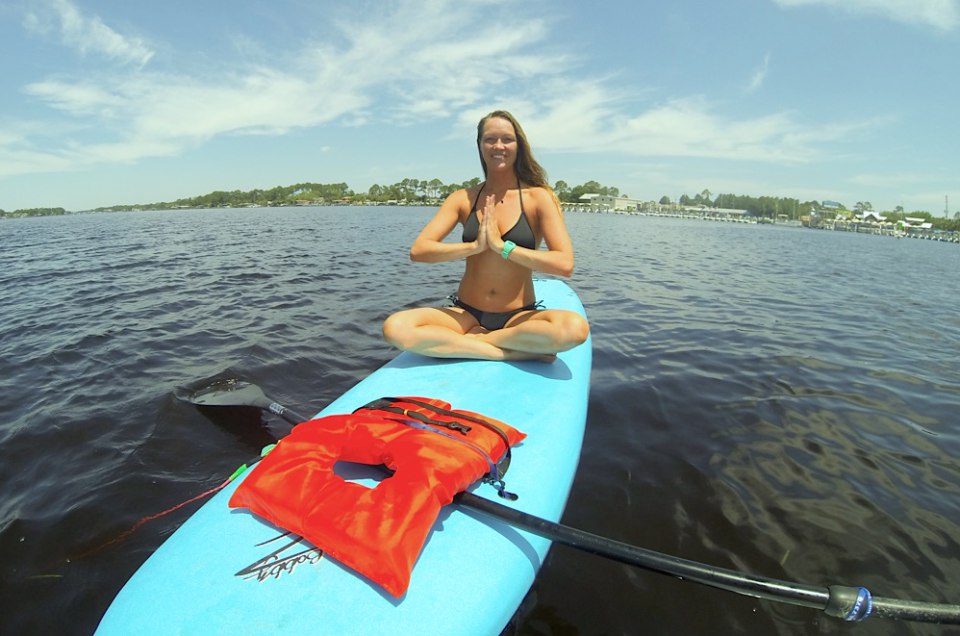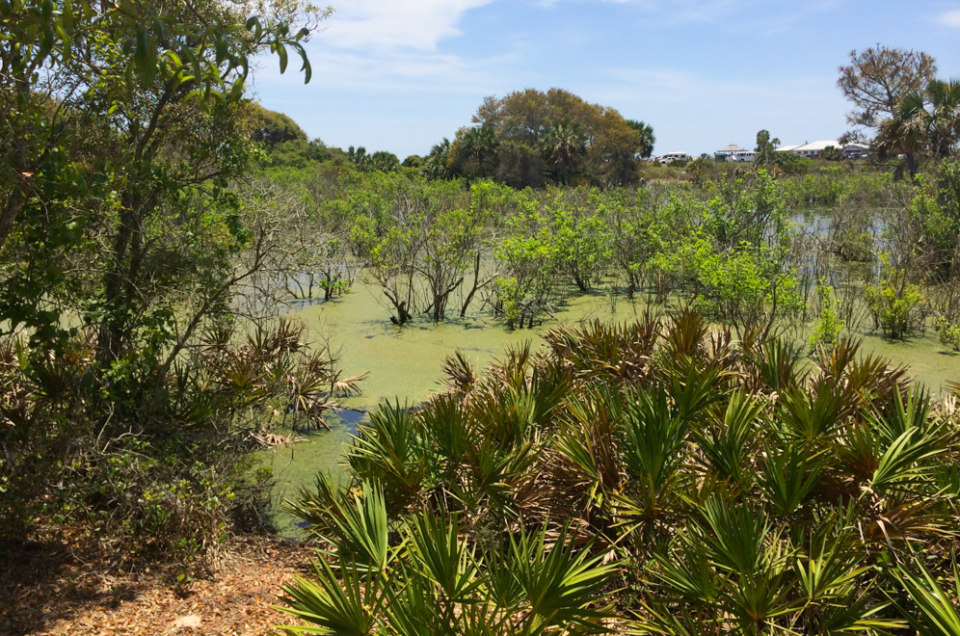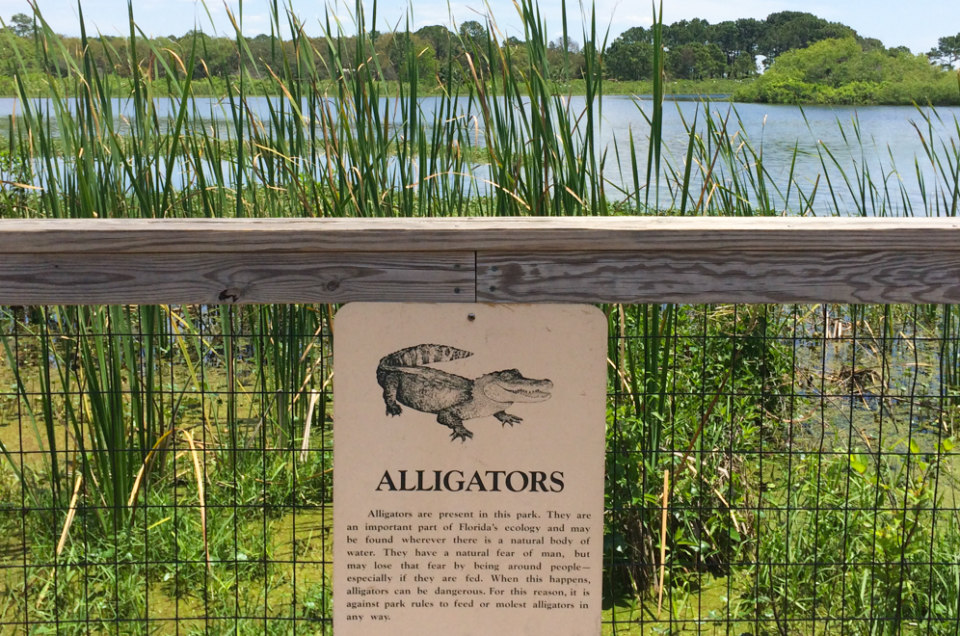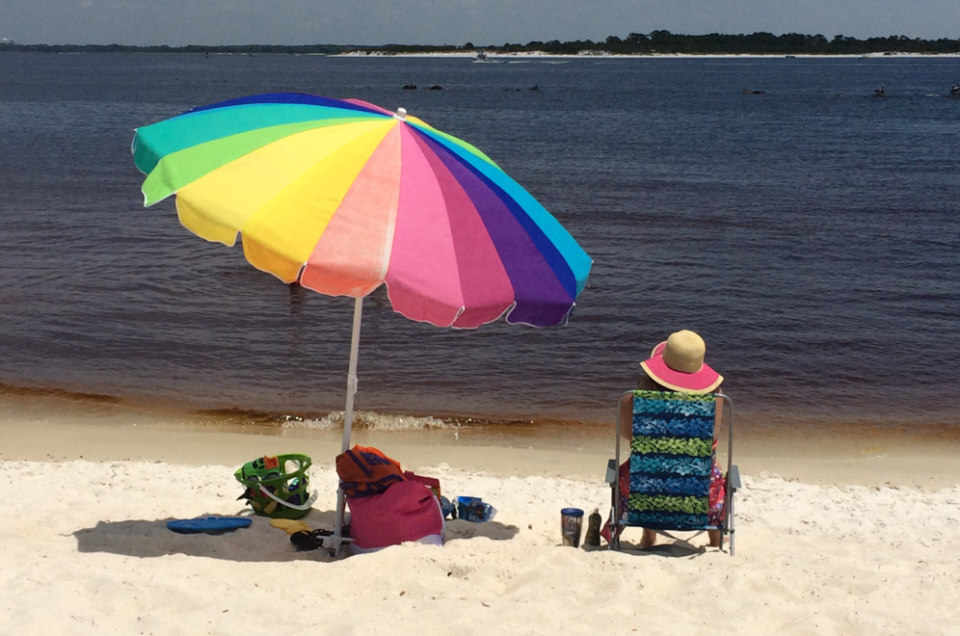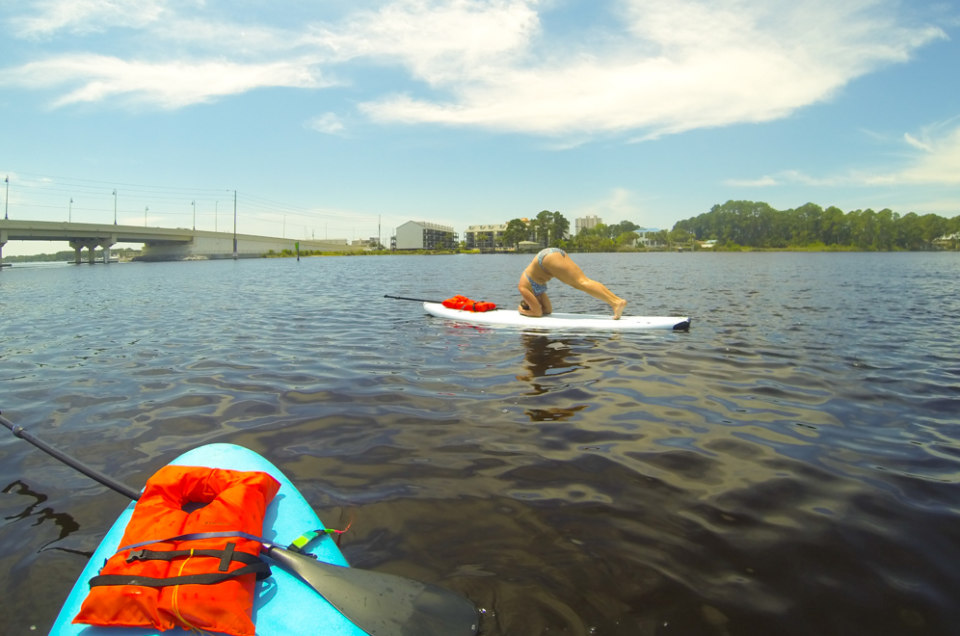 My first attempt with standup paddleboarding was in Barbados back in 2008. I knew little about the sport, but I didn't feel coordinated enough to try kitesurfing, so I decided to give SUP (its acronym) a go instead. I faltered a few times, toppling into the shallow, tepid water beneath me, before I truly got my sea legs—and my confidence. Once it finally clicked, I paddled around the Caribbean Sea for an hour before the sun began to set, signaling it was time to go in for the night.
Since then, I've done SUP in a dozen tropical locations, from Hawaii to St. Kitts. I no longer fall, and it's become relatively easy for me, so I vowed next time I was on a board, I would challenge myself even further: I wanted to take a yoga class while on a SUP—and conclude with holding a headstand.
The opportunity finally arose when I was in Panama City Beach to tackle my bucket list. I did some online research in advance and was surprised to find not one but two local yoga instructors who offered SUP classes. I opted for a private lesson from Yoga with Mermaid Heather because she was based out of Adventures at Sea near where I was staying in Bay Point, while the other instructor was 20 miles west in Carillon Beach. Heather's classes cost $30 each and are held a few times a week, though I was in for a treat: I was going to get a private lesson. She also leads a popular Yoga for Surfing class that teaches beginning surfers to apply yoga techniques to get up on the board. Maybe I'll try that class next time, as I've never had any luck riding a wave!
I'm a mid-level yoga student, not advanced but also not a newbie. Since it was my first time doing yoga on a board, however, we did some beginning poses: sun salutations, warrior, cow, cat, mermaid, all the usual suspects. SUP Yoga enthusiasts will tell you that practicing on the board is a much better workout for your muscles (and your mind) as it requires more core strength and stability. I'm sure they're right, but I was too focused on not face-planting into the surf to think about it. And there's no denying that savasana—my favorite pose I might add; who doesn't love compulsory naptime?—was certainly enhanced by the sound of the Gulf breeze and the waves lapping up on the shore.
We were blessed with a gorgeous spring day and calm waters. Heather said it's not uncommon for her class to see dolphins and rays glide by beneath the boards, and once a manatee even stopped by to check out what they were doing.
At the end of our 45-minute session, she gave me free rein to try some more advanced poses. After a try or two, I was able to kick up into my forearm headstand, hold it for several breaths, attempt a few variations, then repeat the process multiple times; however, I never managed to push up into bridge without falling very ungracefully into the lagoon below me. It's funny how the poses that are easiest to us on solid ground become unattainable once you throw added challenges like an unsteady surface and the gentle roll of the sea into the mix. Ah well, at least I have something to work up to next time!
When I was done with Heather, I took my Zen right on down the road to St. Andrews State Park. One of Panama City Beach's greatest treasures, this 1260-acre park boasts nature trails for hiking, lagoons for swimming, and more than a mile and a half of sandy beach made for lounging. For those wanting to standup paddleboard within the park, Suzy Cilbrith at SUPConscious offers classes and private lessons starting from $35, and the park's general store rents out other equipment like kayaks, bicycles, snorkel gear and fishing rods. I'd had enough activity for the day and decided to spend a couple hours working on my tan while admiring the abundant wildlife that calls the park home. It was the perfect way to continue the peaceful state yoga left me in and end my all-too-short stay in PCB on a high note.
Other Voices you might like