Don't Miss: A Snowshoe Tour of Snowmass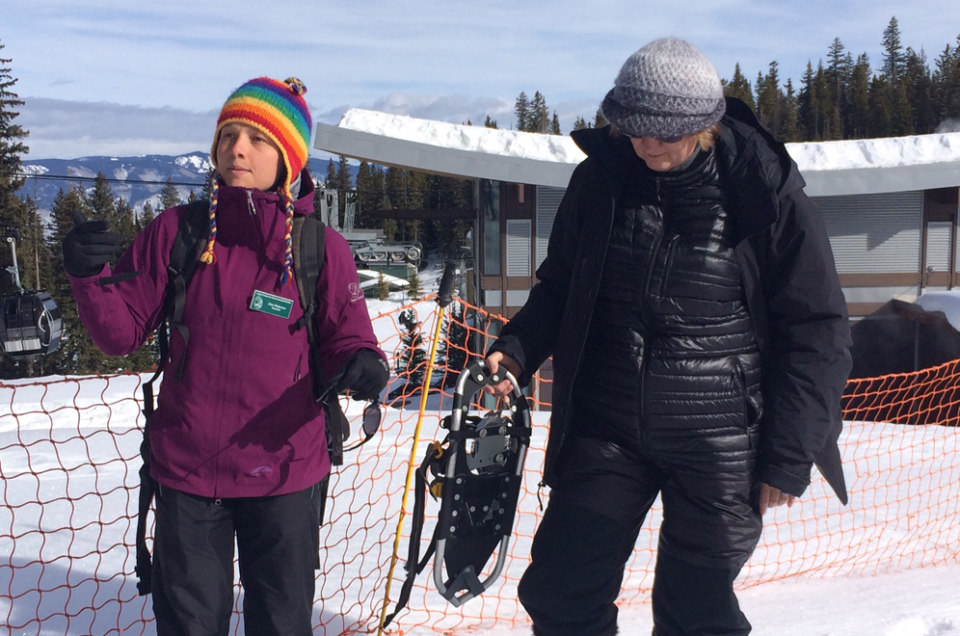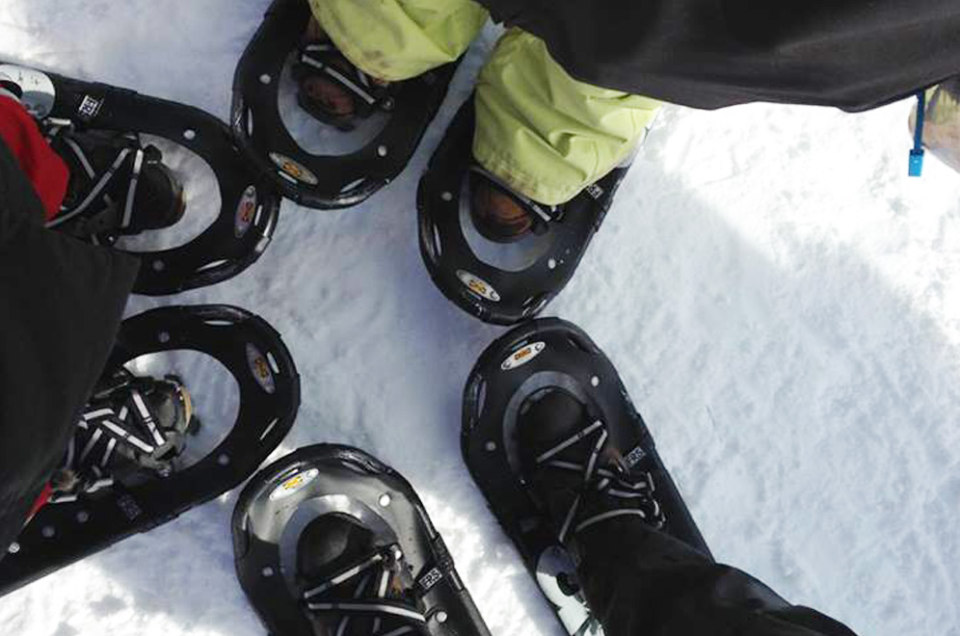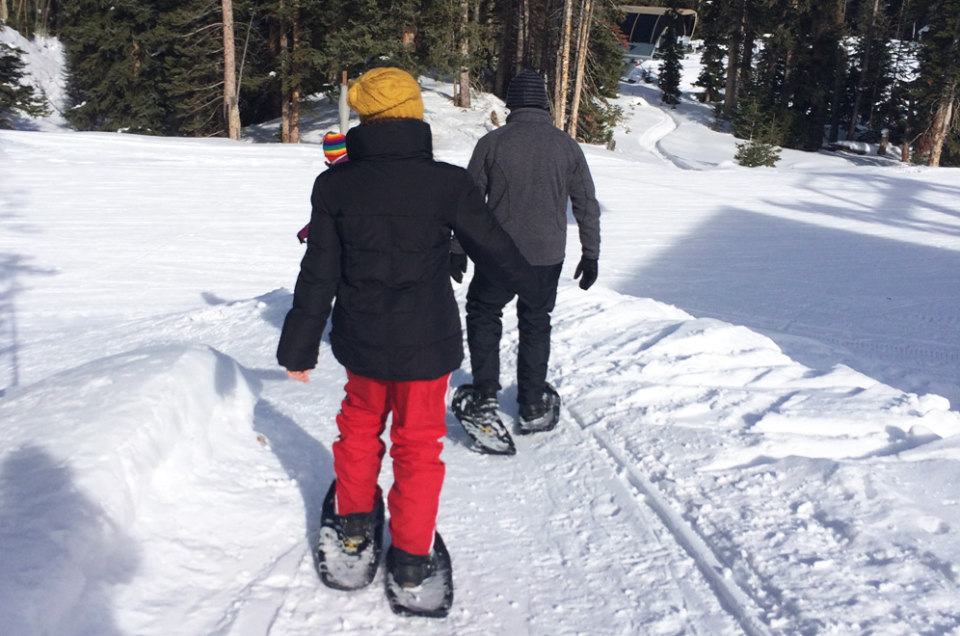 One of Colorado's most pristine natural environments, the Maroon Bells and aspen groves welcome millions of adventurers in the summer months, but just because the weather starts to dip doesn't mean you need to hibernate for the season.
Primed for winter exploration, ACES (Aspen Center for Environmental Studies), offers twice daily snowshoe tours of both Aspen and Snowmass that offers a peek behind the hustle and bustle of the ski resorts to see the natural inhabitants and ecosystem in action.
Snowshoeing for Sport
Considered the fastest growing winter sport in the world, snowshoeing is more than just "hiking in the snow." Super easy to learn, snowshoeing is a way to traverse deep powder and ascend or descend slopes, allowing you to truly explore the winter wilderness. Whether you're a first-timer looking for a new winter activity or an avid backcountry enthusiast, snowshoeing is a great break from the typical ski day that still allows you to burn calories while enjoying the great outdoors.
Mountain Explorations
Ready to explore, the ACES Snowmass tour meets atop the Elk Camp Gondola in two or four hour stints at 10 a.m. and 1 p.m. Each trip is tailored to each group's age and ability. Our group of six was led by Alex, a professional naturalist, who helped us strap on our snowshoes (not as awkward as they look), before making our way to Rabbit Run trail, a 2 mile loop around the top of the mountain.
Weaving in and out of ski runs and forested groves, she pointing out animal tracks and flora and fauna as we went, things you'd unintentionally overlook flying down the slopes.
Lessons in Learning
We learned that Aspens have a photosynthetic bark (their own natural SPF) that jumpstarts the growth process every spring, what pine squirrels eat, and the old rancher history of the area. But the real lesson was that nature thrives amongst the chaos of development. It was a lesson in learning to appreciate the delicate balance of the birds chirping and wind whistling amidst swish of skiers. Instead of rushing to get in as many runs as possible, just taking the time to enjoy your surroundings. Because isn't that what vacations are all about?
Sponsored by Snowmass.
Other Voices you might like