Snowmobiling Adventures at Whistler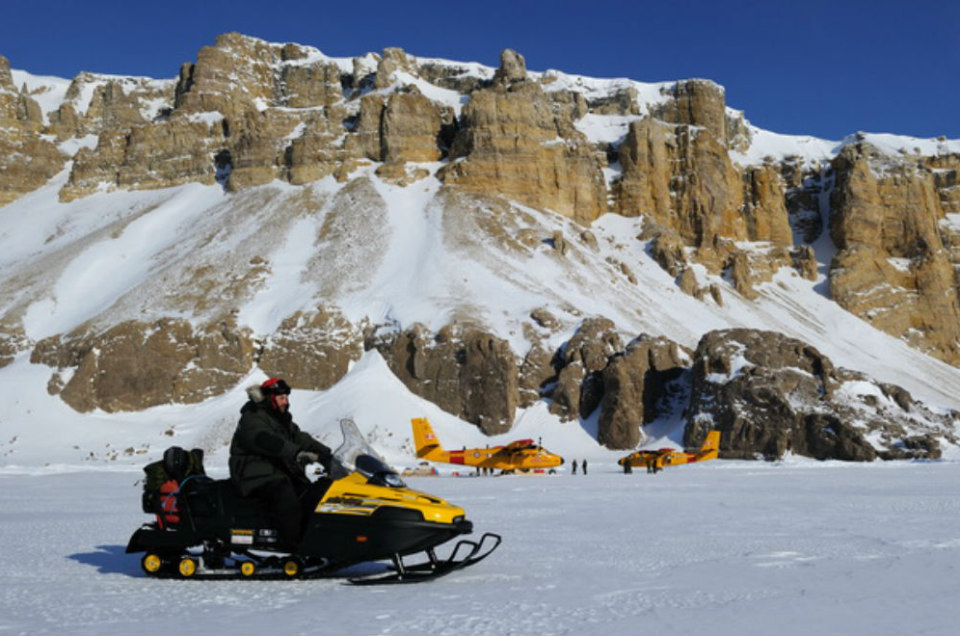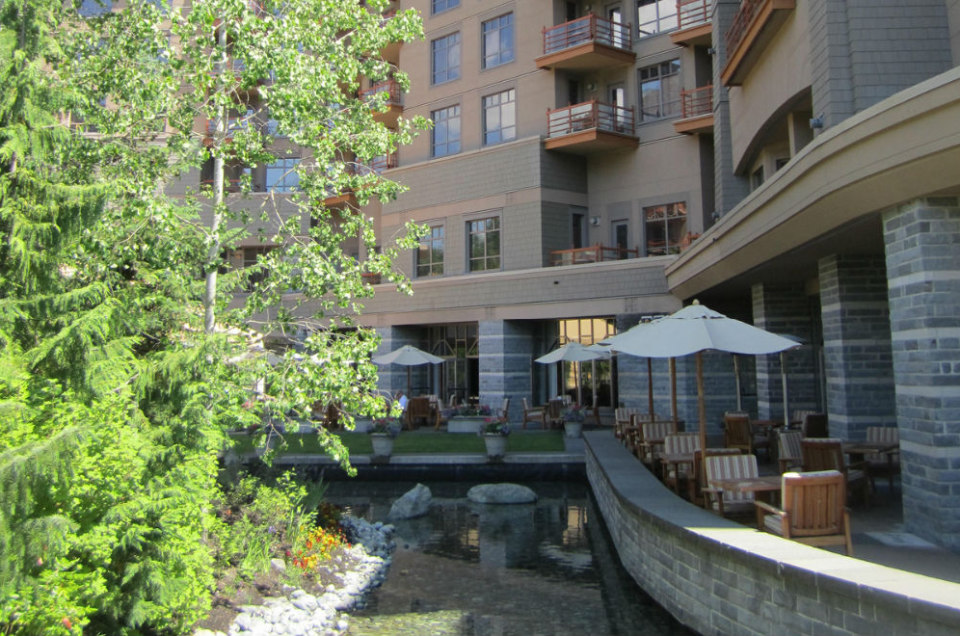 Nearly everyone has fantasized about leading James Bond's lifestyle. Of course, in real life, most of us would gladly take the high-powered vehicles, spectacular scenery, and fine dining, but we could do without the explosions and world-menacing villains.
On a recent visit to Whistler, British Columbia, I discovered that Canadian Wilderness Adventures offers an ideal way to get your thrills safely. I signed up for their first Mountain Top Fondue Dinner tour of the season, featuring a 6,000-foot ascent of Blackcomb Mountain by night and a feast at the Crystal Hut.
You can ride a Bombardier Renegade 1200 snowmobile, from the same line that appeared in chase scenes in the 2002 James Bond flick Die Another Day.
Departing from the Whistler Village's Carleton Lodge at 7:30 p.m., our group of fifteen climbed into a mini-van to drive to the nearby base hut. An afternoon rain shower, coupled with temperatures slightly above freezing, had left the area soggy, and in the hut we pulled on waterproof jackets and pants, helmets, goggles and gloves provided by our enthusiastic and professional guides.
Viewing the snowmobiles outside during our pre-trip safety lecture, I felt my heart pounding as I learned just how powerful these machines were. Fortunately, we'd be traveling single file, mostly at speeds between 15 and 40 kph. Leaning forward, keeping your right thumb on the manual accelerator, pump-braking with the hand brake on the left, and retaining the safety tether cord around your left wrist to pull for an emergency stop were keys to success, the guides carefully explained.
With the scent of fuel in my nostrils, I fired up my machine, switched on my low beams, and roared up the trail after our lead guide. My steering started off a little herky-jerky, but soon I could feel the Ski-Doo responding beneath me as I bounded over snowdrifts and surged around tight corners. My ears popped as we gained altitude. When I briefly glanced away from our procession of red tail lights, I could see Whistler twinkling at the base of the mountain. Once I got stuck (in rather un-Bondlike fashion) in a slushy trough, but the guides quickly helped me out.
We stopped several times to make sure everyone was all right and practice techniques like driving downhill. When we finally arrived at the Crystal Hut, a warm wood-paneled dining room greeted us, with fondue sticks for dipping savory steak, chicken, bread and vegetables into hot pots of broth and cheese. Particularly enjoyable was the bumbleberry pie with vanilla ice cream for dessert. I chatted with fellow guests from places as diverse as Los Angeles, the Isle of Wight, and Switzerland.
The return trip down the mountain went more quickly than I expected. This time, I managed to gun my way right through the most treacherous trough, and my adrenaline was still pumping as we parked our snowmobiles and thanked the guides.
Canadian Wilderness Adventures recommends the Four Seasons Resort Whistler to their guests, and with midnight striking, that's where I headed. The palatial yet authentic 242-room lodge offers one of the most distinctively soothing atmospheres in North America.
My spacious Deluxe King bedroom included a gas fireplace and private balcony, and I definitely felt like Mr. Bond when I climbed out of the glass-enclosed, quartzite stone-walled shower and into my white bathrobe. I slept in perfect quiet, and only wished I'd had more time to check out the luxurious spa facilities and the fire-and-ice themed Fifty-Two 80 Bistro and Bar. The complimentary shuttle service to the ski slopes the following day was a final highlight for me.
The Mountain Top Fondue Dinner tour from Canadian Wilderness Adventures runs $225 CDN for a single rider or $189 per person for two riders (1-604-938-1616 or www.canadiansnowmobile.com). Rates per night at the Four Seasons Resort Whistler start at $225 CDN (1-604-935-3400 or www.fourseasons.com/whistler).
Other Voices you might like