See How Pattie Gonia Kicked off Pride Month in Traverse City, Michigan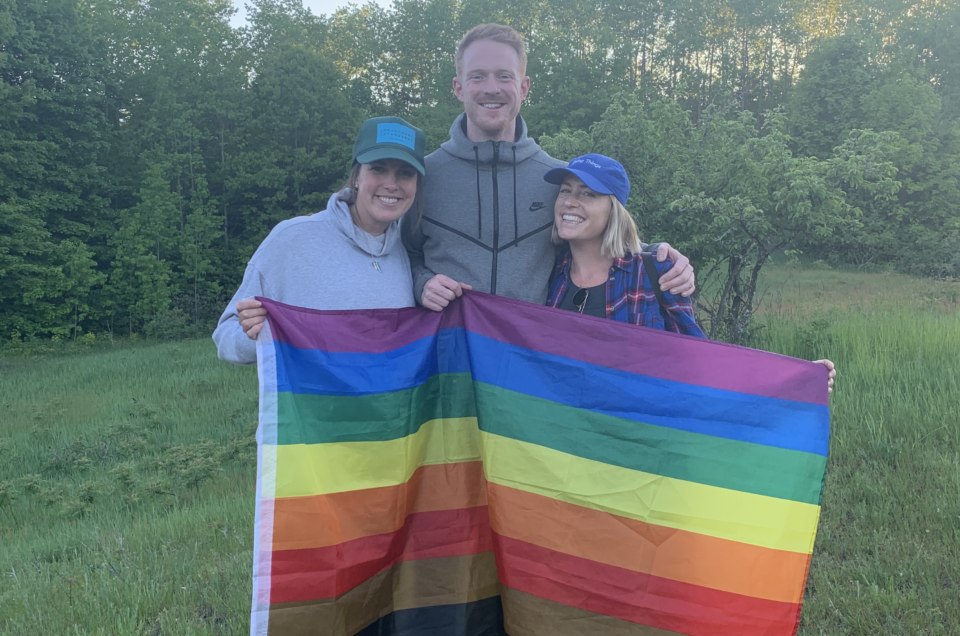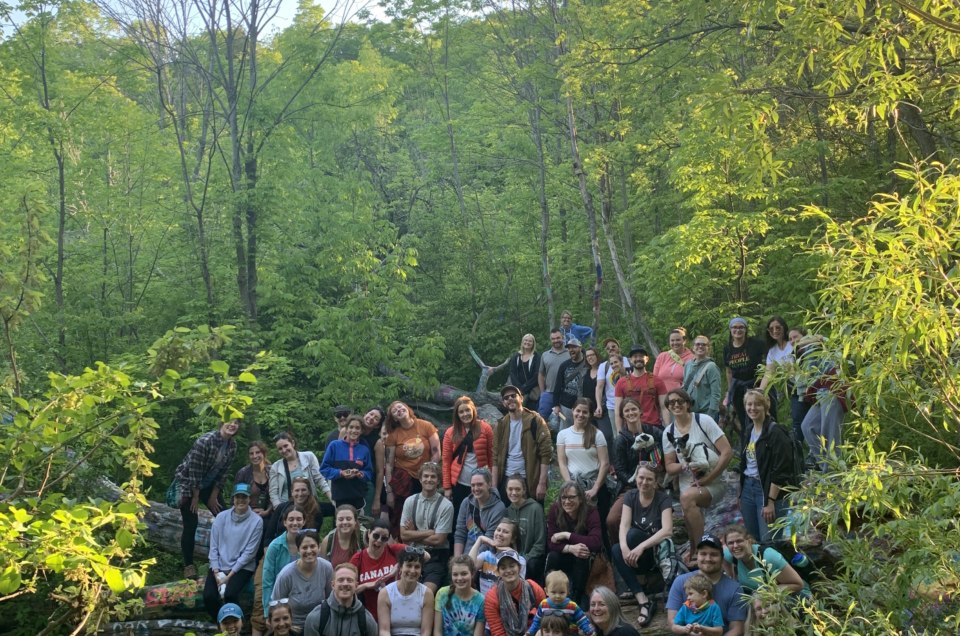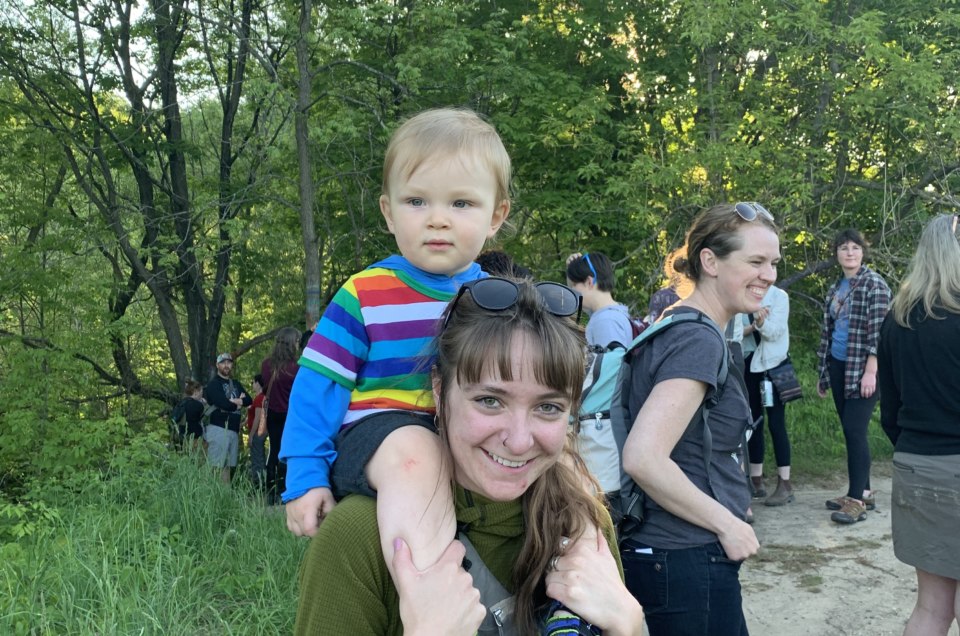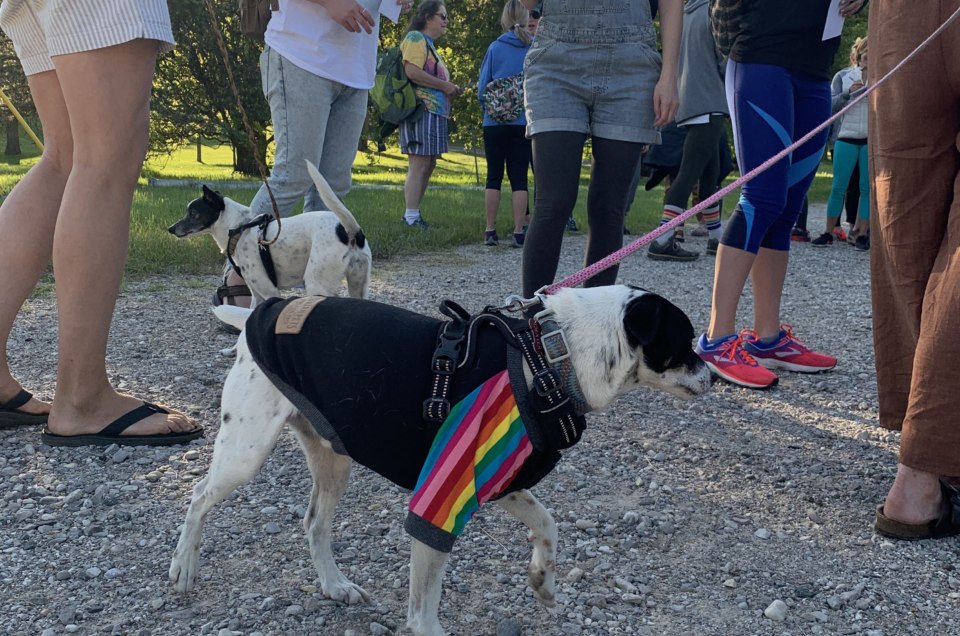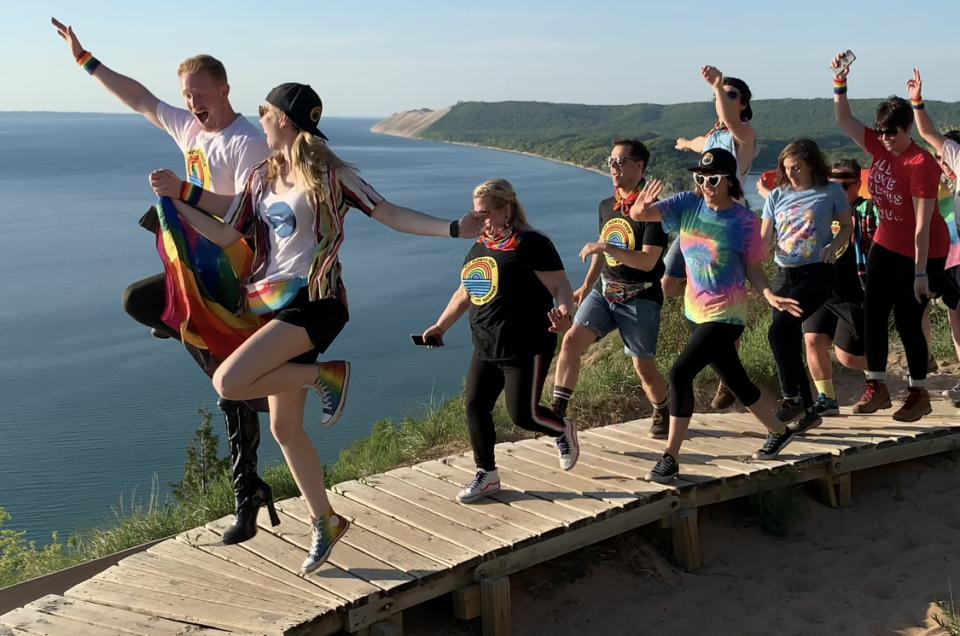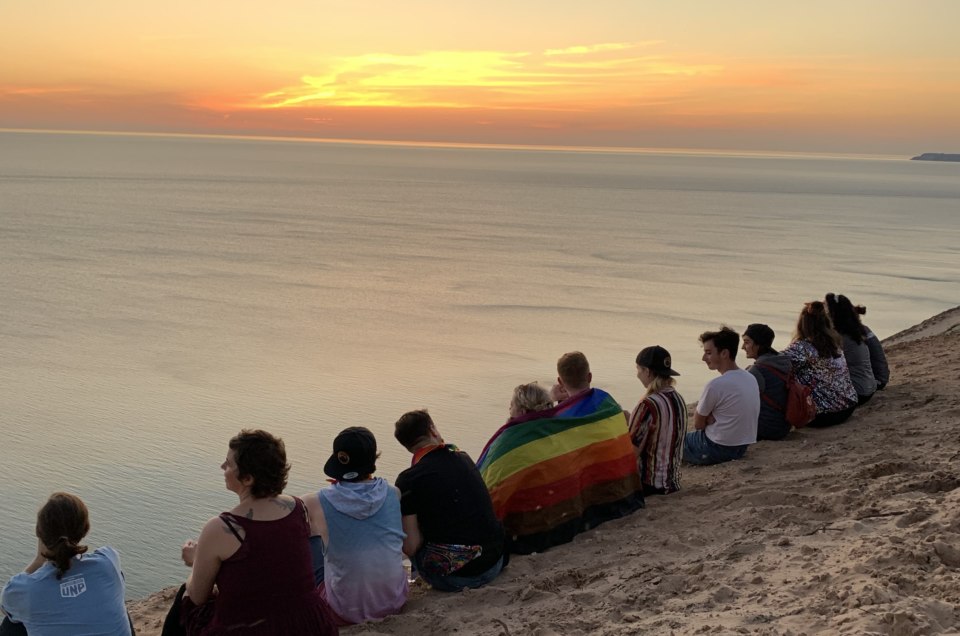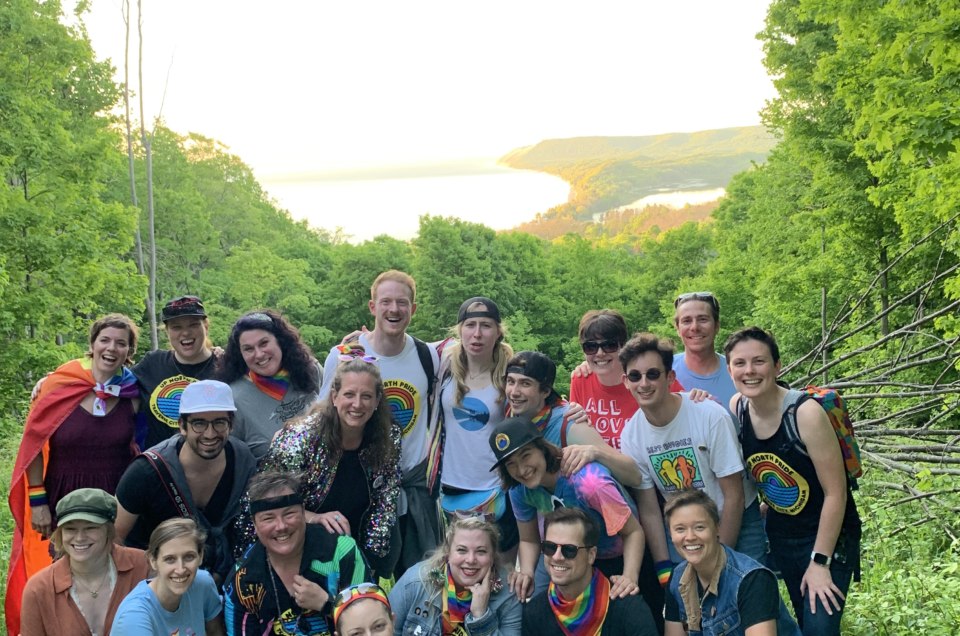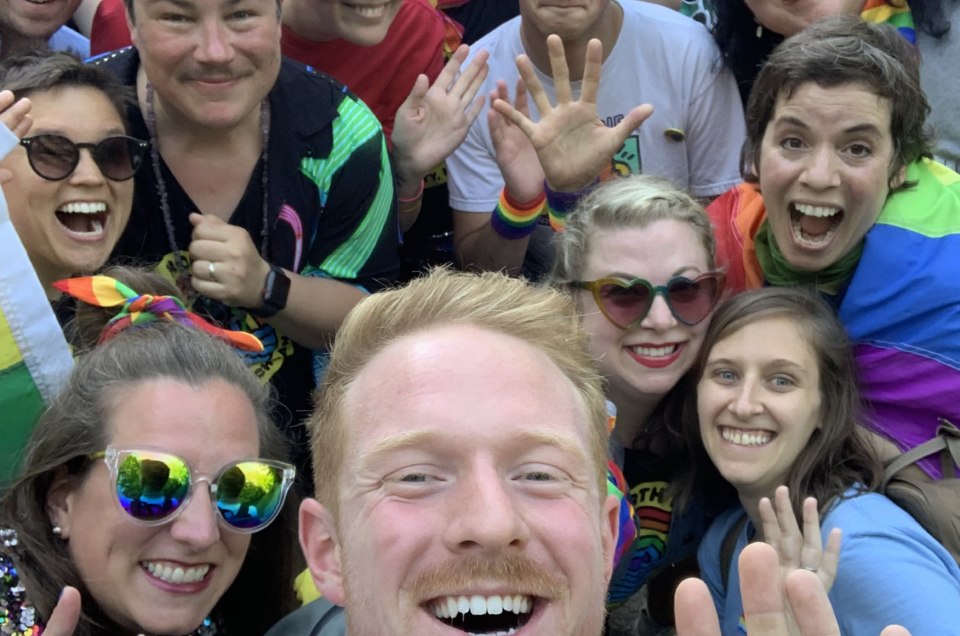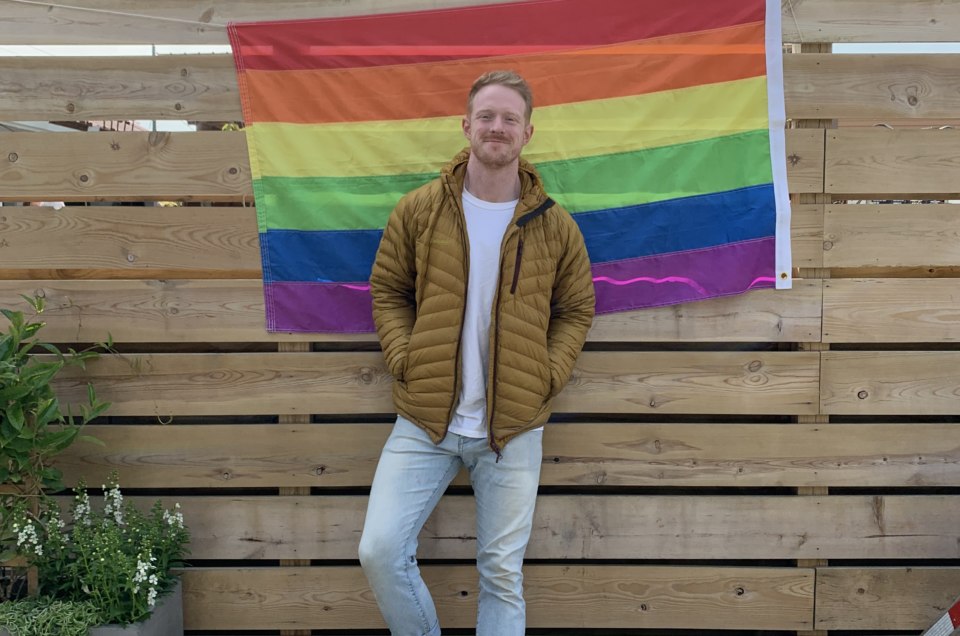 This post was produced in partnership with Traverse City, Michigan.
When I travel, I love to put on group hikes for the community that's formed around Pattie. It all started off with a single group hike in LA, where almost 200 people showed up, and the rest is history. On the group hikes, yes, we hike, but we also work together to build friendship together, share our stories, open up about our experiences as queer people or allies and always leave room for a heck of a lot of dancing.
So, this pride month, I kicked off my hiking tour by doing two hikes in the Traverse City area!!!
The first group hike was open to the general public and had LGBTQIA+ people and allies to come together to join up for a great night. The weather was absolutely perfect and we spent the evening hiking along the trails at The Village at Grand Traverse Commons, an area that was completely secluded, yet right inside Traverse City. We started the hike off in the parking lot getting to know each other and set out for our first stop at some giant fallen trees that have turned into a giant piece of community art — also known as the Hippie Tree. Then we kept hiking into the forest and above the tree line to take some photos, dance and celebrate a great night. 
A story that will always stick with me from that night was when an openly trans woman came up to me to talk about their experience living in Traverse City. They told me just how supportive the community has been to them truly becoming themselves and how much they love living in a place like Traverse City over a larger city like LA or NYC. It was really special to hear just how much the city was welcoming to people of all different backgrounds and stories and how people who are unique can really thrive in a smaller town. That's something that really is special to see these days. I visit so many places where this sadly isn't the case, but I could really feel the love all week from everyone I met in the community, and then I got to hear this first-hand from this wonderful woman. 
The second group hike I held was a hike the following day out at the Empire Bluff Trail within the Sleeping Bear Dunes. This hike was exclusively for Up North Pride, Traverse City's queer community. I mean, where do I even start here. This group of people is just so dang special, and we had more than 30 people turn out for the hike. We were having so much fun that we spent the whole evening together from 6 p.m. to sunset at 10:30 p.m. — what's up Michigan super-late sunsets! All night we shared stories of growing up queer in rural America and how special Traverse City and Michigan are to every attendee. They also shared about how much Up North Pride and Traverse City's Pride month and year-round festivities have grown over the past few years, and it was incredible to hear. 
Needless to say, these two group hikes made my day every day, but what really made my day were the incredible people who came out to celebrate pride month together. See you again, Traverse City. I know I'll be back soon.
Other Voices you might like