Ruidoso is a "Choose Your Own Adventure" Vacation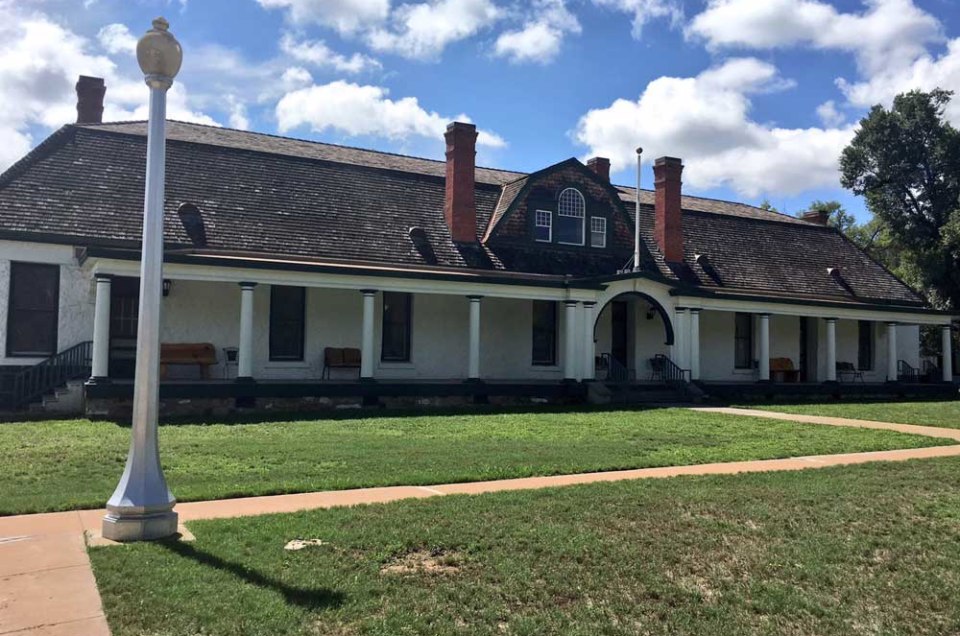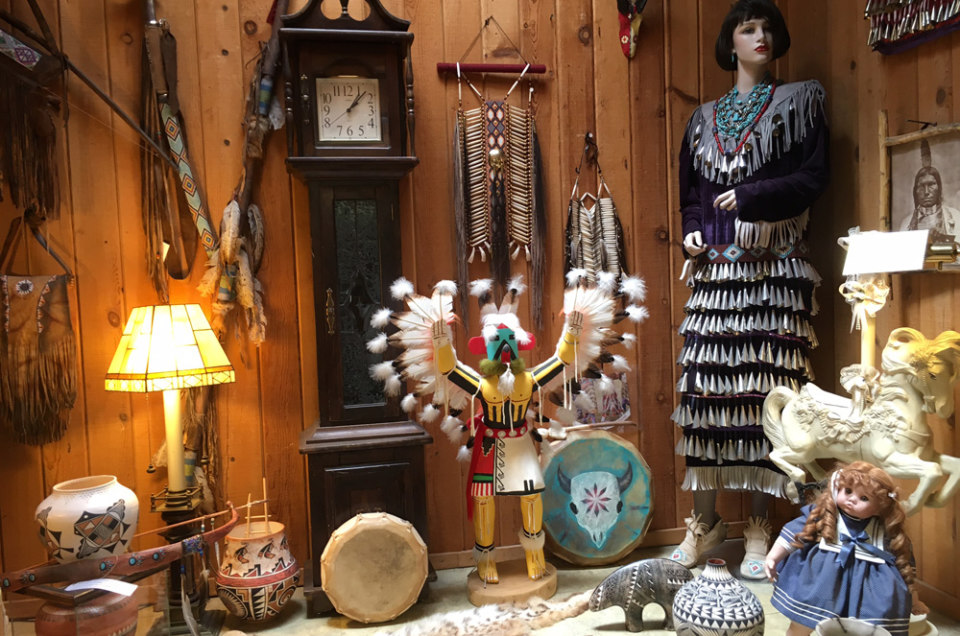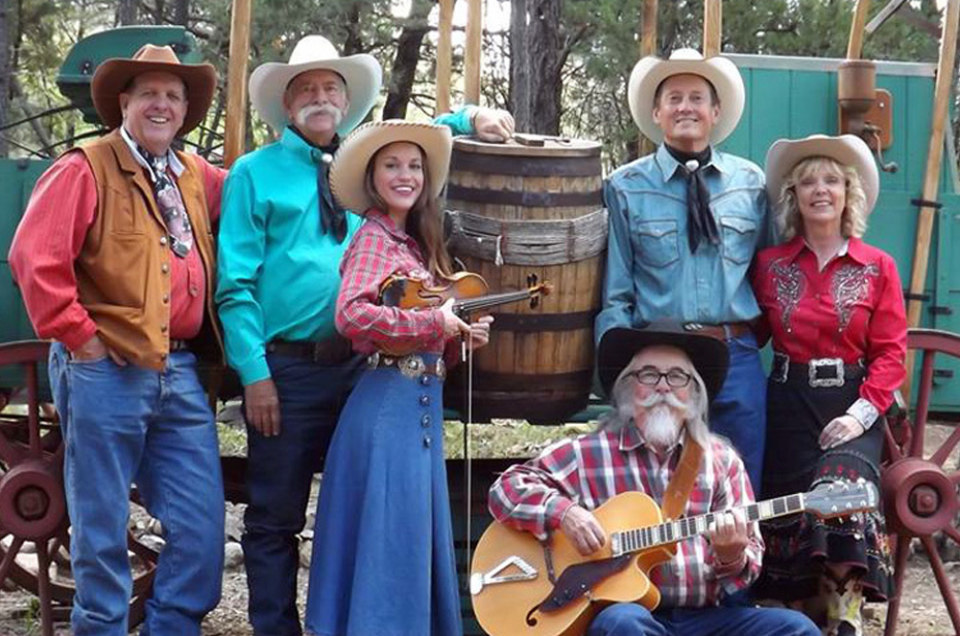 Credit: Flying J Ranch Facebook Page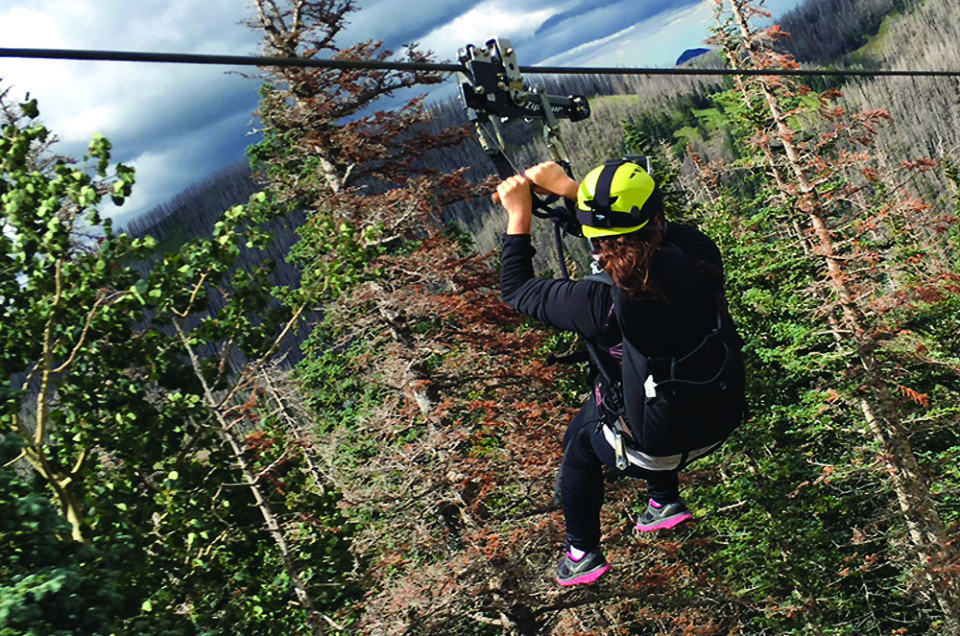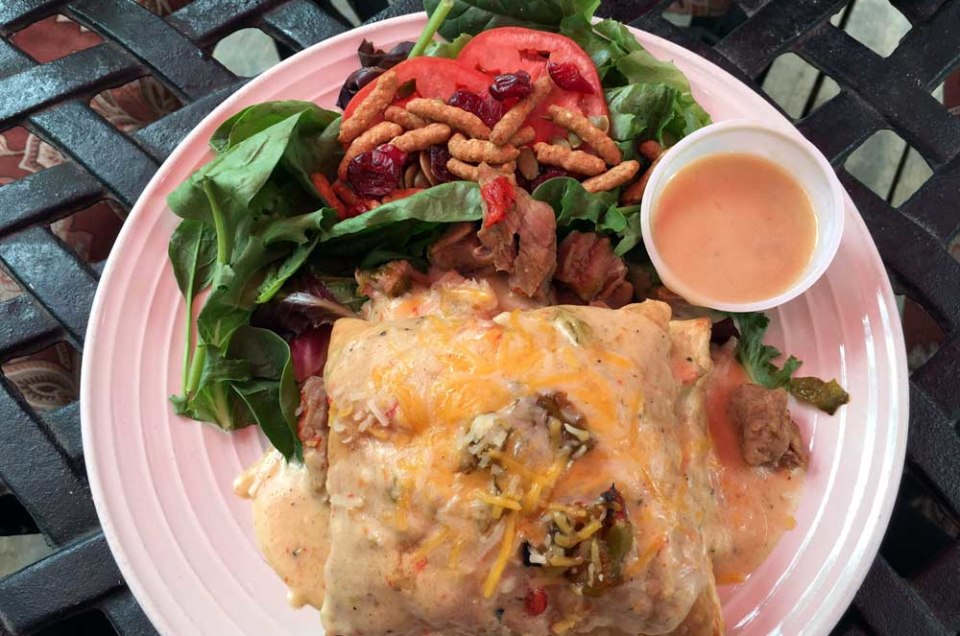 Green Chile Puff Pastry from Tina's Cafe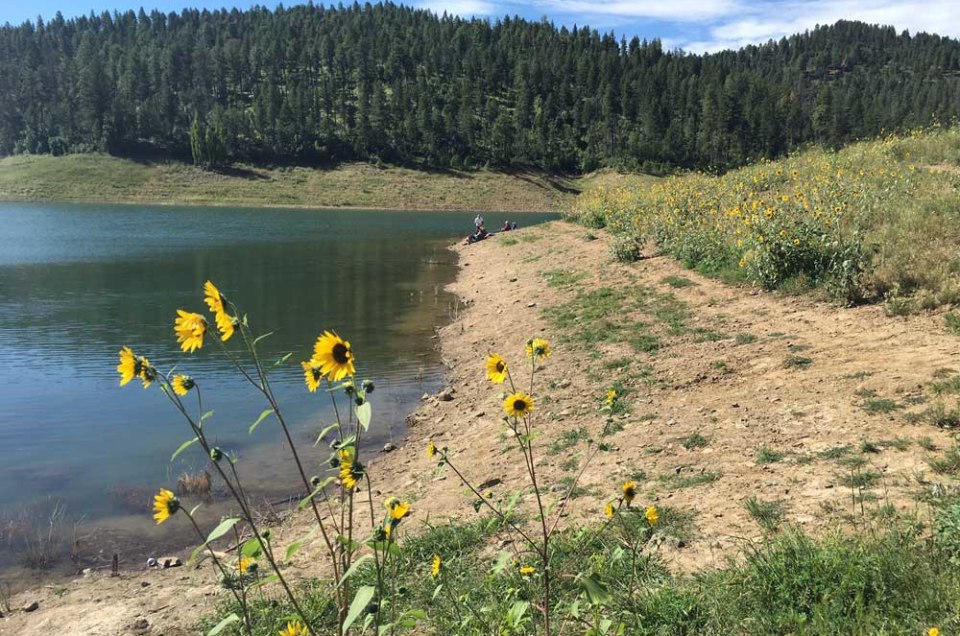 Rise & Grind at Grindstone Lake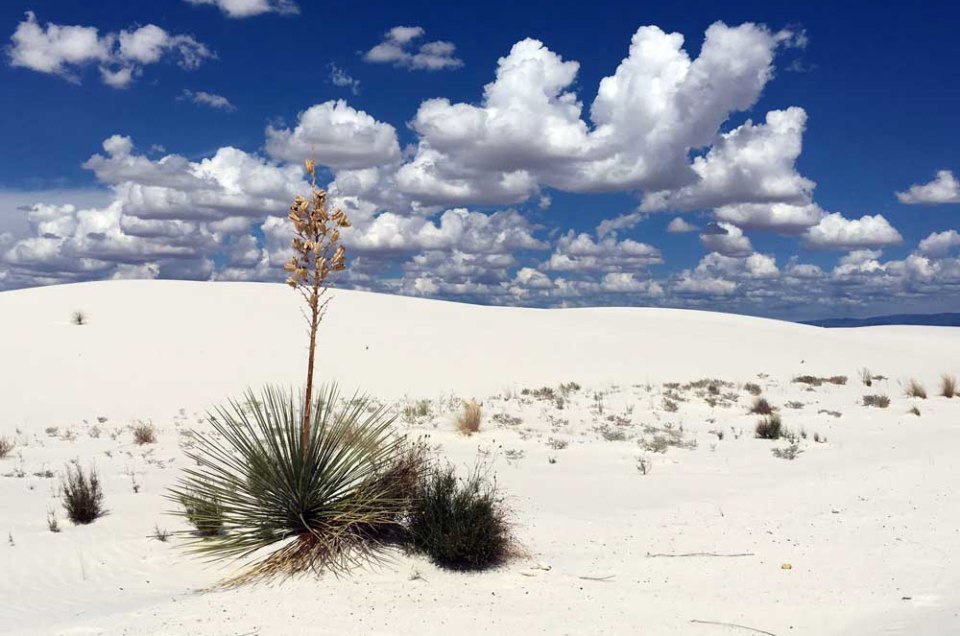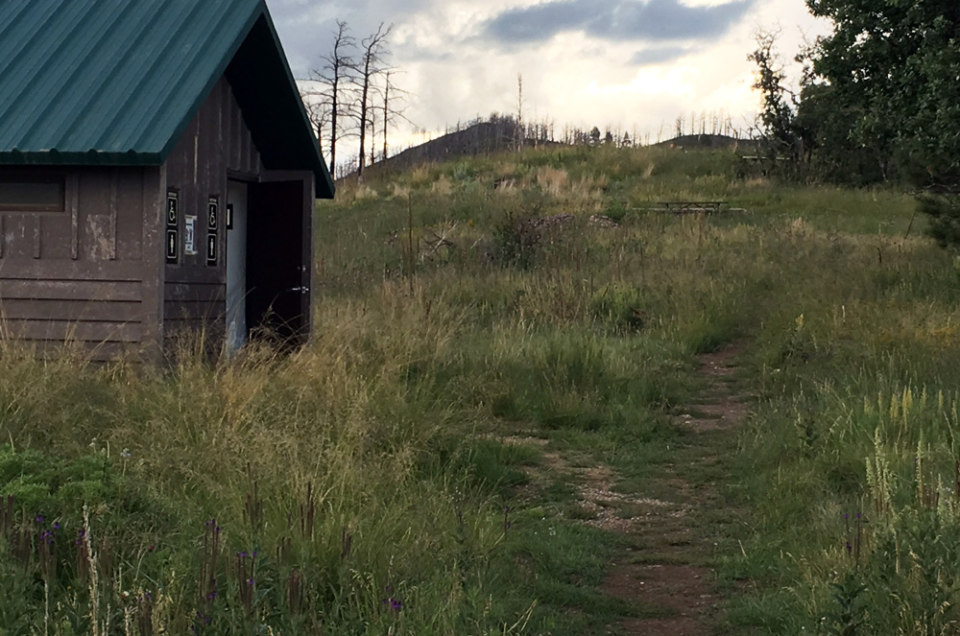 Some destinations are known for their sand and surf. Some are known for their bustling city life and culture. Ruidoso? Well, it has a little bit of everything, making it the perfect vacation spot for the family. Whether you crave culture or are an avid outdoorsman, you can find it all in this sliver of New Mexico.
For the History Buffs: Head to Fort Stanton
One of the most complex historical sites in the world, Fort Stanton embodies the spirit of the American Southwest. Reincarnated from an Indian battleground to military hospital to German detainment camp, you could spend hours wandering at will and taking in the stories and letters documented on the walls of the 53 buildings of the compound. The property sits along the picturesque Rio Bonito and given the setting, it's hard not to feel patriotic knowing this impressive site was built by our troops by hand.
For the Culture Vultures: Explore the Art Galleries
Many don't know it, but Ruidoso has almost as impressive an art scene as Santa Fe or Taos. In fact, over 15 nationally recognized artists call the area home. Galleries line the central downtown core, displaying everything from creative carvings to handmade pottery and beautiful oil paintings. Make Mountain Arts Gallery your base to explore the Native American and Wild West motifs common in this part of the country.
For the Families: Head to the Flying J Ranch for the Chuckwagon Dinner Show
The quintessential Southwestern experience, a night at the ranch is good 'ole downhome family fun. Dinner and a show, you'll enjoy cowboy fixing's like barbecue brisket and beans, while being entertained by wranglers and live music. Get there a couple hours early to take advantage of the attractions like shooting, cattle roping, panning for gold, pony rides, and the outlaw town (photo opp behind bars, perhaps?).
For the Adrenaline Junkies: Ride the Ski Apache Zip Line
If you've ever wanted to fly, the Windrider at Ski Apache is about as close as you'll ever get.
At 11,500 feet, it's the highest launch point in the world for a zip line. Then, it gets even better. The first line is a full mile long, making it the longest zip line in the lower 48 states. To top it off, you'll finish the track in about a minute and 15 seconds. The rush stepping off the platform is unlike any other and while your stomach may be in your throat, you can reach speeds up to 75 mph. Pro tip: they also offer sunset zip rides a few times a year.
For the Foodies: Make it a Food Crawl
While you could spend the week eating New Mexico out of green chiles (trust me, we tried it), gourmet vendors line the streets of downtown Ruidoso, all with plentiful samples waiting for you to savor. Sabor features a number of delicious jellies, jams and salsas, while Noisy River Winery offers the best sweet wine in New Mexico that'll set you back just $5 for four tasters. Other not to miss stop include: Hidden Tap for craft brews, Old Barrel Tea Company for teatime, Sacred Grounds for homemade gelato, Papa Bears Cupcake Emporium for sweet treats, and Rosa's Roasted Corn for some of the best street corn you'll find anywhere.
For Outdoor Lovers: Explore Smokey Bear's Homeland
Lincoln National Forest is vast and open (and you likely won't see another soul on the trail). Pack a picnic and head up to Monjeau Peak for the best views over the mountainous valley. (Note: the actual lookout is closed due to fire damage, but you can still drive up the road). Another great spot to checkout is Grindstone Lake, where you can spend the day fishing, hiking or mountain biking along seven miles of paved trails.
For the Young at Heart: Go Sand Sledding at White Sands National Monument
If you're looking to make fond childhood memories, sledding at White Sands is a must. The area looks like another planet and feels like it too with ground that's denser than normal sand and more compact than snow. The gift shop sells colorful cylindrical sleds and wax (if you want to go fast!) for $10 (that you can sell back afterwards) and then it's off to the races. You're virtually allowed to play and walk anywhere, which oddly feels like it should be forbidden being such a special bio zone, but the only way to get a real sense of this natural wonder is to get all up in there. If you want to spend the night, you can also camp and horseback ride in this unique setting.
For Those Needing a Little R&R: Book a Cabin in the Woods
No one does cabin in the woods better than Ruidoso. Folks around here consider porch sitting one of their most touted leisure activities. If your idea of the perfect vacation is doing nothing but watching the world go by, you're in the right place. Just don't forget to look up from your novel every once in awhile because you never know what four-legged creatures or two-winged visitors may come 'a knocking.
Content Produced in Partnership with Discover Ruidoso.
Other Voices you might like