How to Plan the Perfect Romantic Weekend in Mt. Hood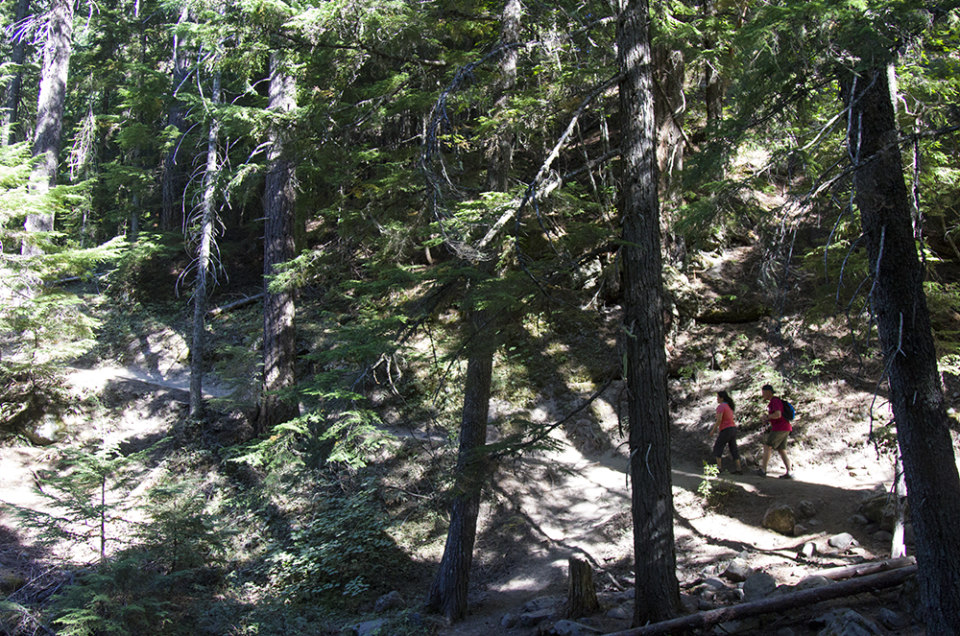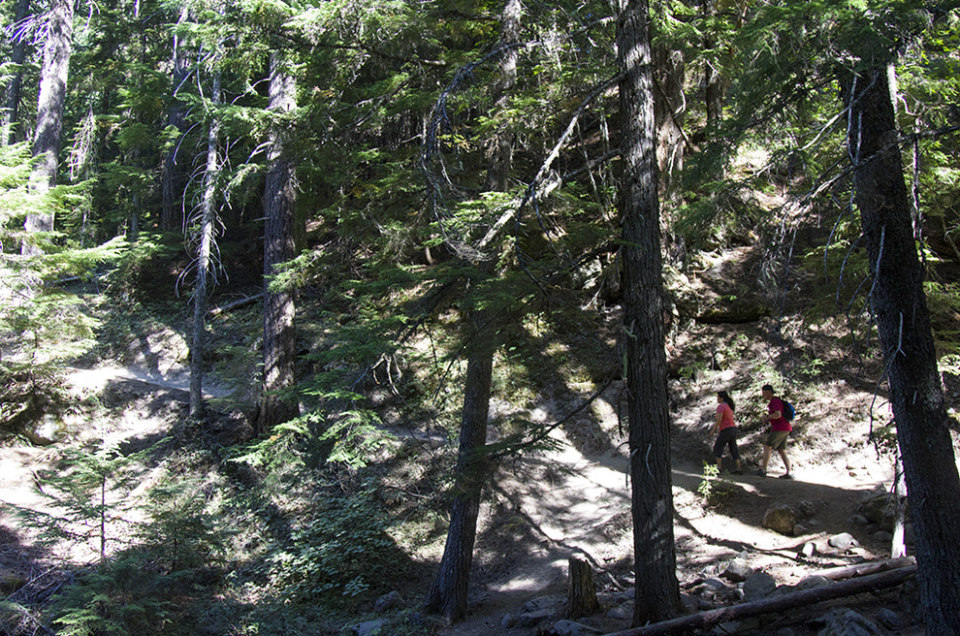 With the right B&B, a winery visit (or two), and some good 'ole adventure to get our endorphins up, Mt. Hood Territory might just be our new favorite couples retreat. Just a 60-minute drive from downtown Portland, it's the perfect weekend getaway without the hassle of a full day traveling.
Here are some tips for planning the ultimate romantic getaway to Mt. Hood Territory:
Where to stay: One of the area's adorable B&Bs.
– If you're planning on checking out Mt. Hood Territory (to visit the wineries or Interpretive Center), consider the Prairie House Inn Bed & Breakfast near Willamette Valley. Built in 1900, it's oozing with old-world charm.
– Want to stay closer to the top of the mountain? Book a stay at Sandy Salmon Bed and Breakfast Lodge. This gorgeous log cabin is set above two rivers which provide an amazing photo backdrop and quiet soundtrack for getting one-on-one with nature.
What to do: Get Outside and challenge yourself.
– Plan a hike to a waterfall. Visit Mt Hood Adventure Company for trail maps, guides and hidden gems only their seasoned staff can tell you. With so many incredible trails, your biggest challenge will be narrowing it down!
– Prefer to spend the day on the water? SUP Trillium Lake. With gorgeous views of Mt. Hood in the background, it's the perfect spot to paddle around, cool off and get some incredible photos.
Where to Eat: Get ready to say YUM.
– Make a reservation at Timberline Lodge's Cascade Dining Room. With an emphasis on locally sourced game meats, fish and vegetables, the menu at Cascade's is a true "taste of Oregon." But don't fill up before having dessert – the hot chocolate is decadent and an absolute must as a non-alcoholic nightcap.
– A Saturday Field and Vine Dinner is the ultimate date night, compete with local wine pairings for the Chef's nightly menu. They happen almost weekly throughout the summer and monthly through December.
Where to Drink: Raise a glass and cheers!
– For a sip of a fresh Oregon berry wine, travel to Sandy and visit the Buddha Kat tasting room.
– In the East Willamette Valley try the crisp and refreshing wines at Alex Eli, St. Josef's or Christopher Bridge.
– For the hops and ale affectionados, stop by Bunsenbrewer or Mt. Hood Brewing near the mountain. At Bunsenbrewer, bartenders in lab coats will serves you beer straight out of beakers – it's quite the science experiment!
Where to Relax: Breathe in the Mountain Air
– Book a couples massage at The Spa at The Resort at the Mountain where they can tailor treatments perfectly to your needs. We loved adding in scalp therapy and body wraps for a complete day of pampering.
– Closer to the city, Haven of Rest Day Spa is ideal for an early morning or late afternoon spa treatment. The Shea butter body treatment will set your vacation off on the right foot.
Other Voices you might like