7 Tips for the Perfect Romantic Getaway in the Smoky Mountains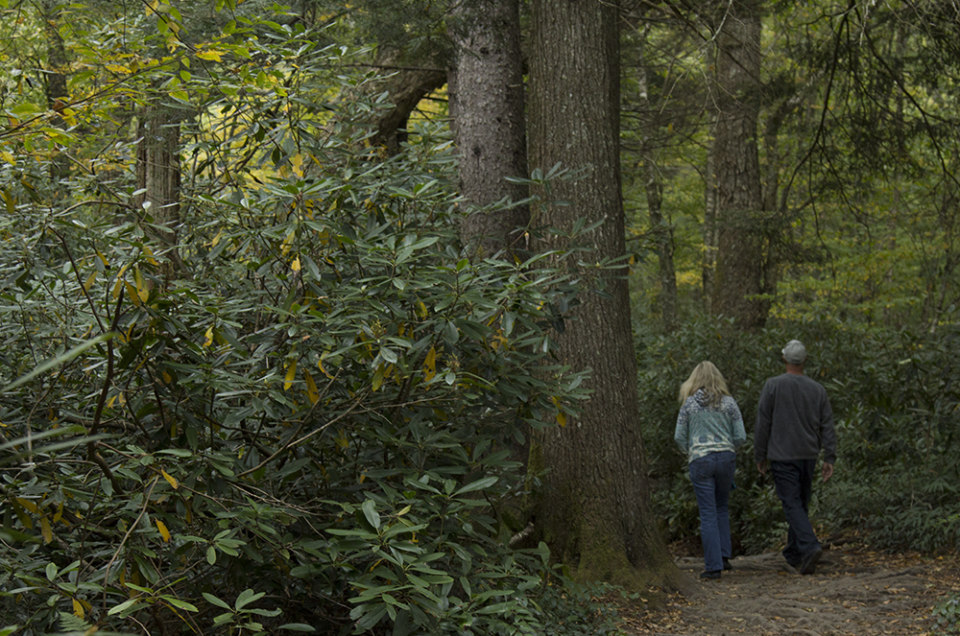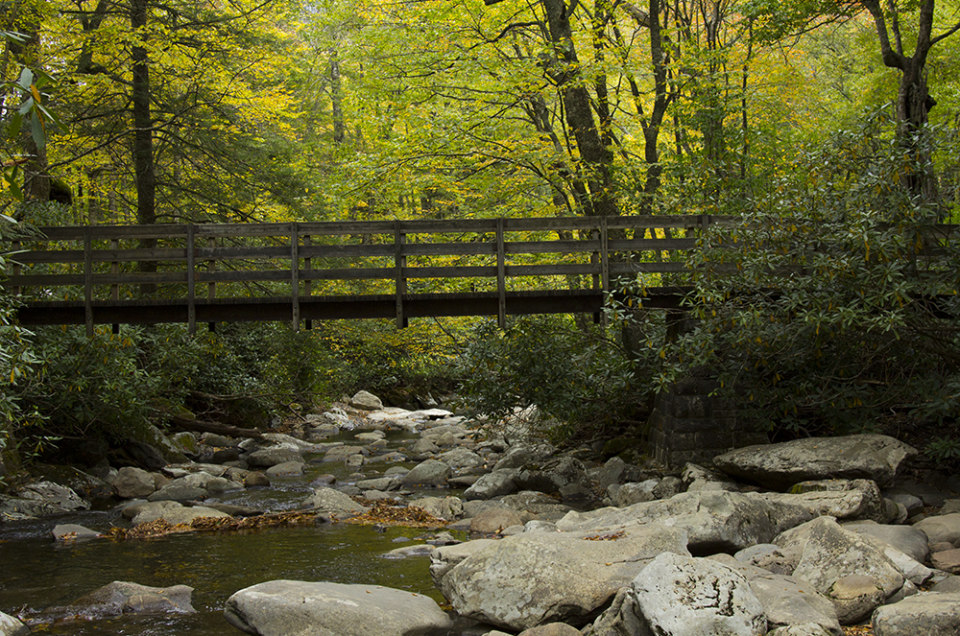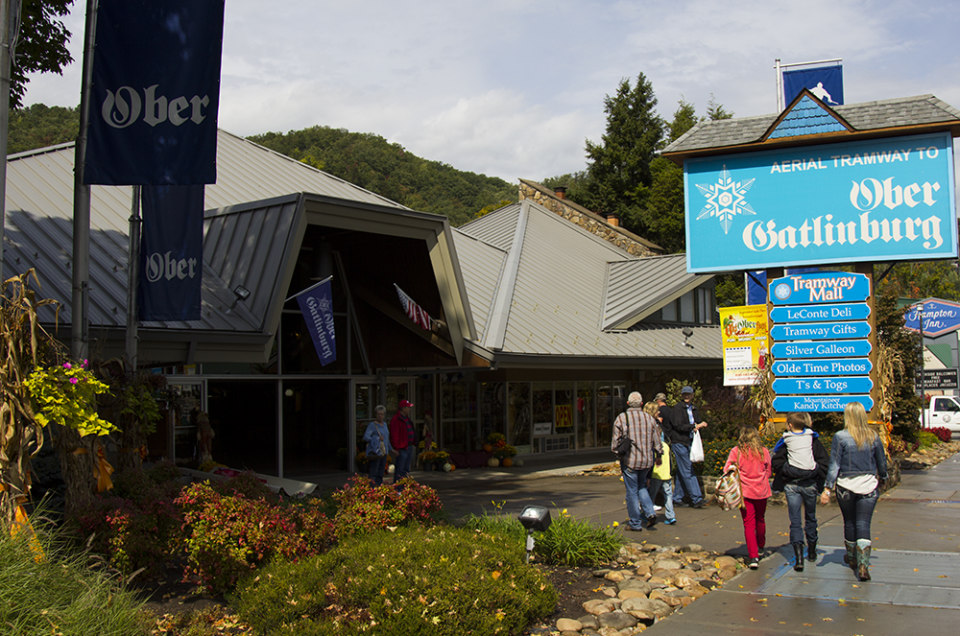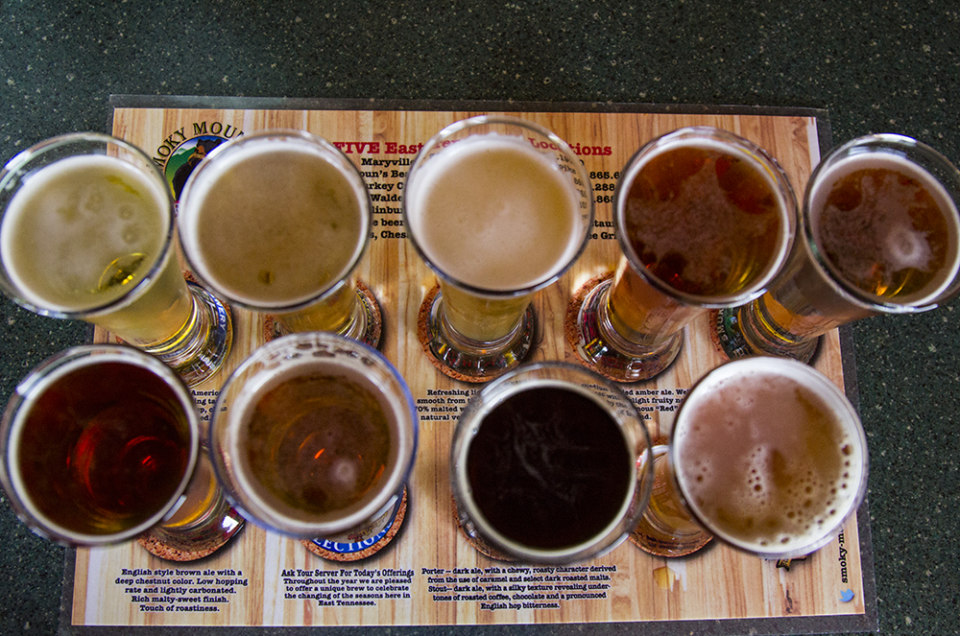 If you're looking for a romantic weekend getaway,
Gatlinburg
is the perfect spot for a fall or winter trip when the cool air makes snuggling next to a roaring fire the highpoint of your day. About 4 hours from Nashville and Atlanta and 3 from Charlotte, North Carolina, Gatlinburg is a great place for either a quick escape or longer vacation if you want more time to explore the impressive Great Smoky Mountain National Park.
While planning our Smoky Mountain retreat, we knew we wanted to stay in a secluded cabin in the woods, go for long hikes through the park and have a romantic dinner for two. With my in-laws living in Nashville for the past twenty years, I assumed my husband had been to Gatlinburg many times, but as it turned out, they had never made the trip, so this would be an extra special vacation, as neither of us had been to that part of Tennessee before. We opted for a long weekend visit and it was just the right amount of time to enjoy several hikes, relax next to the fire and explore the city at our leisure.
If you're planning a romantic getaway to Gatlinburg, here are 7 tips to make it a weekend to remember:
1. Rent a cabin.
While there are plenty of nice hotels in Gatlinburg, a wood cabin offers a more intimate, homey experience. Some include jacuzzis and real wood-burning fireplaces, obvious requirements for a romantic retreat. We booked ours through
Jackson Mountain Homes
, an agency that specializes in Gatlinburg rentals for everyone from family chalets to pet-friendly condos. Decorated with mountain touches down to the last detail, the personal service really made the trip.
2. Plan your National Park visits. We had three full days in Gatlinburg and started each off with a hike through the national park. We found it to be less crowded in the morning and the dew and light cast the most beautiful shadows for pictures. Twice we actually drove back to the park around sunset to catch the views in a different light as every spot offered a fresh photographic opportunity.
3. Eat well.
There is no shortage of delicious, southern food in Gatlinburg, the only challenge is narrowing down the list! We loved Calhouns and Bennets for lunchtime BBQ (the mac and cheese at Calhouns is to-die-for), while Three Jimmy's is another solid option for American classics. But dinner is where the romance really shines.
The Peddler Steakhouse
, at the entrance to the national park, serves steaks, trout and salmon with a well-edited wine list to compliment each dish.
The Restaurant at the Lodge at Buckberry Creek
is another must for couples. Plan your meal around sunset so you can enjoy incredible mountain views from the outdoor patio. In the wintertime, the chefs switch from an a la carte menu to prix fixe, featuring a 5-course tasting menu that will impress even the most particular foodies.
4. Wine Tastings.
While Gatlinburg is well-known for their moonshine (which we'll get to later) they are also home to several wineries that make up the Rocky Top Wine Trail. Covering three cities near the Smoky Mountains, this fun tasting experience provides a passport to get stamped at each stop. With over 60 wines to try in total, you could spread the visits out throught the weekend or power through them all in one day, with
Sugarlands Cellars
and Bootleggers Wines located near Ole Smoky Moonshine Holler right downtown.
5. Moonshine Tastings.
You can't visit Gatlinburg without sampling moonshine from at least one of the many moonshine hollers on the main drag. We made it our personal mission to try as many different flavors as we could, realizing that each shop had their own distinct taste and put on a little show for you while pouring out their goods. The characters really set the scene and make you want to bring a little piece of Tennessee home with you, so we selected the apple pie moonshine from
Sugarlands Distilling Co.
and the sweet tea from Ole Smoky Moonshine.
6. Go horseback riding or take a hayride.
Cades Cove
is one of the most popular drives in the national park, so if you want to avoid the crowds and see the area a different way, why not try horseback riding or a hayride? Bring a blanket and bundle up for the weather and you'll be treated to a unique view of at some of the Smoky's best backdrops along with wildlife like deer, turkey and bears. Horseback rides are an hour long and you'll pass over a stream and through some trees for a completely different look than two or four wheels could give you.
7. Visit Ober Gatlinburg.
This year-around attraction really shines in fall and winter with a tram that takes you high above the tree line for incredible views of the Smokies and the city of Gatlinburg. Once you've arrived at the top, ice skate, snow tube or take the lift up to the peak for amazing 360 views. Check out their
special events
page and time your visit around a band or holiday show to really make your visit memorable.
Other Voices you might like