Jerusalem for Foodies and Art Lovers
Market offerings galore, photo by Earl Schwartz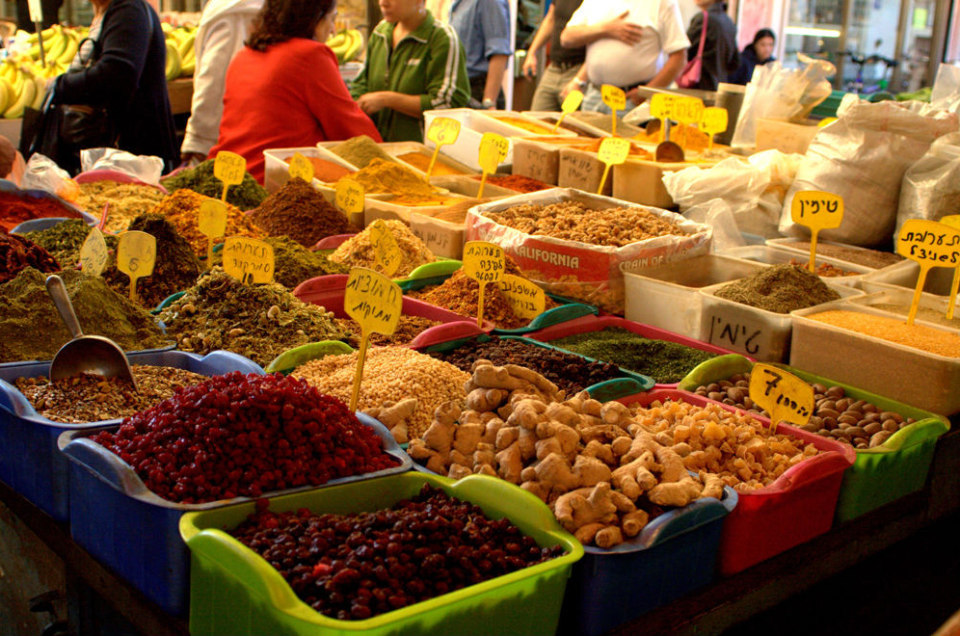 Market offerings galore, photo by Earl Schwartz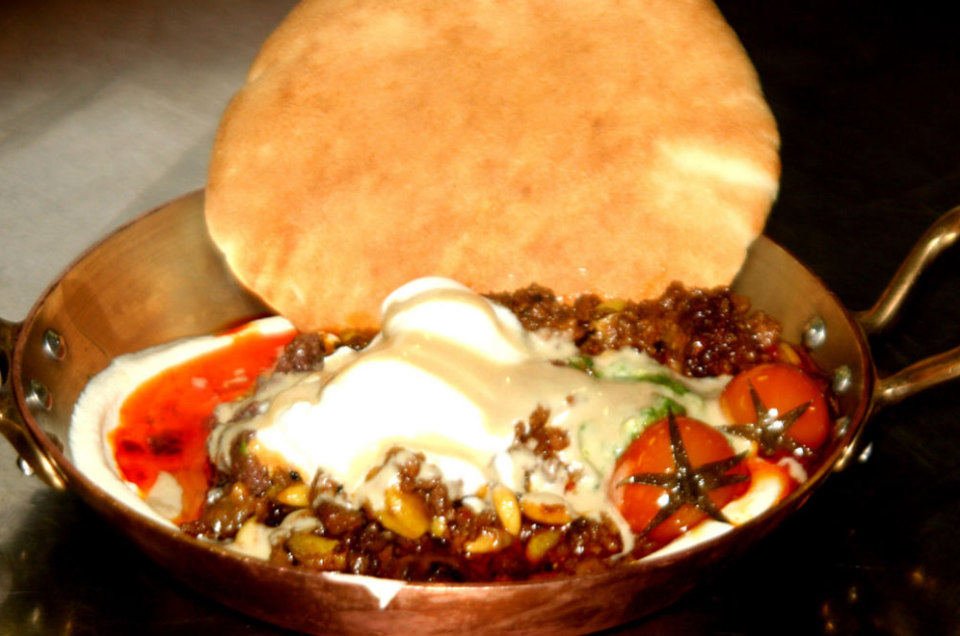 Mahaneyuda hummas and goods, photo by Earl Schwartz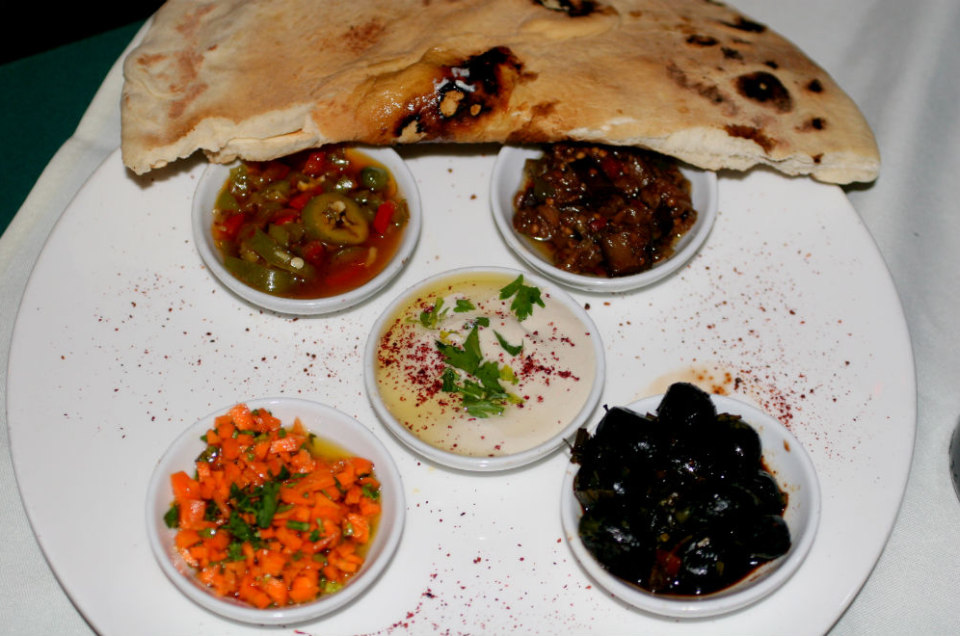 Mezze plates, photo by Earl Schwartz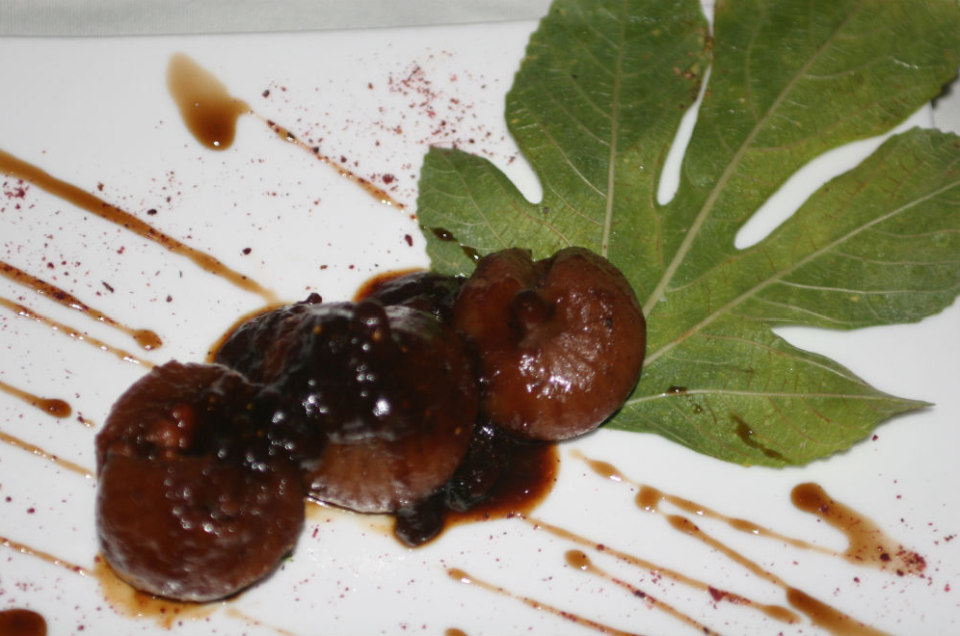 Chicken and figs, photo by Earl Schwartz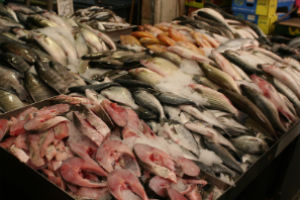 Fish Market, photo by Earl Schwartz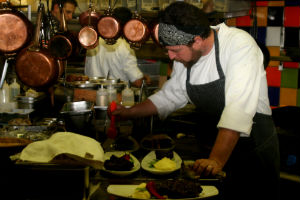 Master at work, photo by Earl Schwartz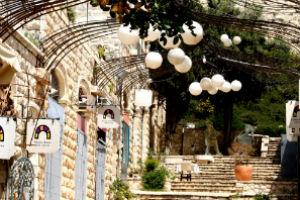 The Artists Walk or Hutzot Hayotzer, photo by Earl Schwartz
If you're looking for good eats and the art scene in Israel, you're not alone if you think that Tel Aviv is the go-to city while Jerusalem is only for history buffs and religious types. But think again. Jerusalem no longer needs to take a back seat to its hip sister city on the Mediterranean as these days it can certainly hold its own when it comes attractions for both food and art lovers.
I have to admit that Jerusalem does hold a special place in my heart. While my husband and I are both Torontonians, we first met in this ancient city. But at the time if you wanted to sample the city's finest, you looked for the best falafel. That was it. Nowadays, given Israel's amazing local flora and fauna – the incredible bounty of seasonal fruits, vegetables, herbs and offerings from the sea – combined with chefs who have traveled the world learning from culinary experts, there are some real treats for foodies.
Two not-to-be-missed eateries draw their inspiration from completely different eras in time.
At Eucalyptus, renowned chef Moshe Basson serves biblical fare –dishes based on historical preparations from thousands of years ago. Go for a tasting menu with heavenly offerings such as a green smoked wheat salad, stuffed grape and sage leaves, tamarind sauced figs stuffed with chicken and a potato combo with seven herbs including thyme, hyssop, mint, parsley and a sage scented olive oil.
We've also learned to give ourselves time when we're there to have a little history or geography lesson about the origins of whatever we are savoring. For Chef Basson, herbs and spices are not something to purchase but instead, something to gather or forage. The country is like his personal garden. Mention a place in Israel and a local may tell you of a scenic or historic attraction. Basson will tell you what grows wild and when it is available. At the same time, he knows the history of each plant and how it was used in the cuisine thousands of years ago. At one lunch, after telling Chef Basson we were heading up north, he advised us to be on the lookout for Jerusalem sage which was flowering at that time of the year. Armed with a detailed description, we were able to spot the beautiful herb.
Mahaneyuda, located near the ancient food market Mahane Yehuda, is as hot as it gets. We were told by locals in Tel Aviv to call ahead and to be sure to reserve at the chef's table to savor their innovative new Israeli cuisine, combos based on local ingredients but with a creative twist. We should have called before leaving home as they were fully booked. But as luck would have it, there was a cancelation. Not only did we get to watch the team of chefs perform together almost in a symphonic fashion as they prepared various dishes but we loved the raucous show as the chefs suddenly danced and sang to the beat of the music on the sound system.
At the chef's table, you also get a chance to sample many small specialties of the house. The menu changes daily, with items such as tuna tartar with endive and a local pomegranate vinaigrette, and grouper with buffalo milk yogurt and assorted herbs, all tasting fabulously fresh and flavourful. The halvah (sesame seed paste) ice cream topped with kadayif- shreds of the phyllo dough used in baklava – was sensational.
During the day, head over to the Artists Colony Walk (Hutzot Hayotzer where Eucalyptus is located) at the walls of the Old City. At the 26 studios you can view the creativity of top Israeli artists where they produce paintings, sculpture, ceramics, leather goods and stunning jewelry made from Roman glass, silver and gold. Be prepared, if you love unusual jewelry designs, to make a purchase. But we often just browse and admire the range of artistry.
Even if you don't love history, don't miss the amazing technological display of the Night Spectacular at the 2,000 year-old David's Citadel. The thunderous sounds of the marching Romans surround us as we sit mesmerized watching 4,000 years of history of Jerusalem unfold on the fortress walls of the Tower of David, located at the Jaffa Gate at the entrance to the Old City. The story of Jerusalem from ancient times to the present is revealed by means of a dazzling sound and light show with breathtaking images – from King David playing his harp, the Queen of Sheba in King Solomon's Palace and Roman soldiers invading the city right through to the battles between Brits and the Ottomans. It is a perfect end to a day in Jerusalem.
Just a short walk after the show, we are back at the King David Hotel looking out once again at the majestic site of the Old City. While we certainly have worked our way up from those rustic days when we first met and have stayed at a variety of hotels, none have offered the fascinating past of the King David. While the hotel may be young compared to its surroundings- built over 80 years ago – it has packed in plenty of the Middle East's recent happenings into its relatively short existence. In fact, the King David Hotel holds a unique and integral place in the history of the country.
Very old photographs on the wall catch our attention. They are part of an exhibit that remains following the hotel's 75th anniversary celebrations in 2006. The collection of photos tells the story of the King David from its groundbreaking through to its setting as the place where peacemakers still come to the table to try to carve out tranquility for the region. One image captures the historic first ever visit to Israel by an Egyptian president: Anwar Sadat standing together with Israeli Prime Minister Menachem Begin. On the celeb front, there is Richard Burton standing behind Elizabeth Taylor as she flashes a dazzling smile at Jerusalem's Mayor Teddy Kolleck. The year was 1971 and the Hollywood couple was in Israel for a charitable event. A regal Jacqueline Kennedy Onassis is pictured signing the hotel guest book.
The hotel remains a haven for food lovers. Having the famous Israeli breakfast at the King David required some planning or it might have ended up being our only meal of the day. It showcases the best of Israel's agricultural bounty from incredible artisanal cheeses, Middle Eastern style yogurt or labenah with the spice mix, za'atar, fruit – where a chef stands ready to peel your citrus or cut up seasonal offerings like pomegranates – the freshest of vegetables, olives to assorted fresh baked breads and pastries, jams and honeycomb.
Taking in the aromas at the more than 100 year old outdoor market, Mahane Yehuda, known simply to locals as the shuk, is something we never miss when we are in Jerusalem. Stroll through and marvel at the hundreds of stalls selling mountains of nuts and seeds, all manner of spices, seasonal produce, olives, baked goods and the country's amazing cheeses. On our last visit, every produce stall had giant pomegranates, with each luring in customers by displaying a cut fruit with its ruby red seeds. It was indeed a treat – a little messy – but a treat nevertheless, back at the hotel.
For a real taste of the market, you can now take a "Shuk Bites" guided food tour where you can sample fresh produce, boutique cheeses and breads, as well as organic coffee, pastries and international spices.
Other Voices you might like