PCB Bucket List: Wreck Diving in the Gulf of Mexico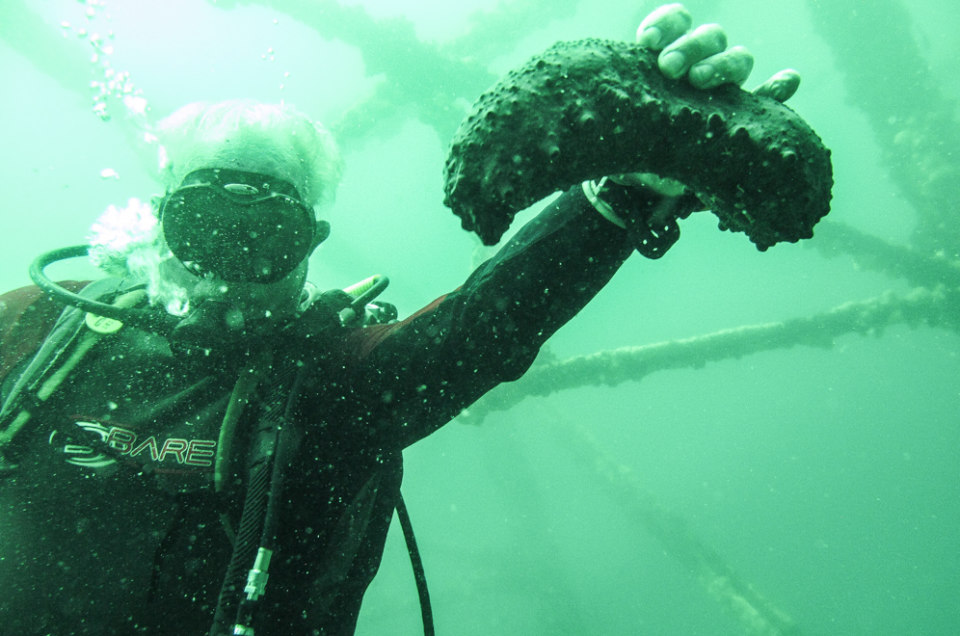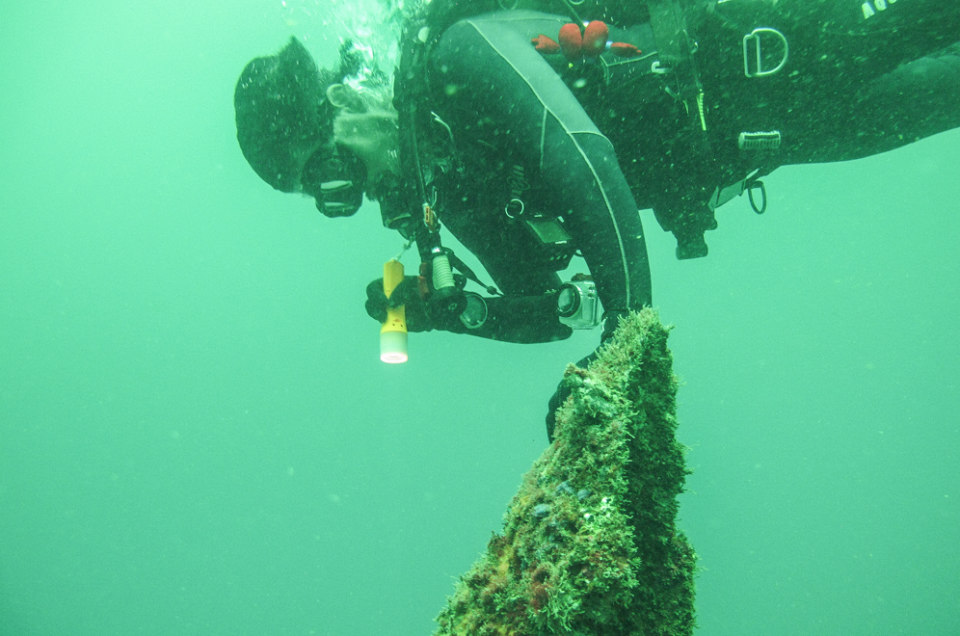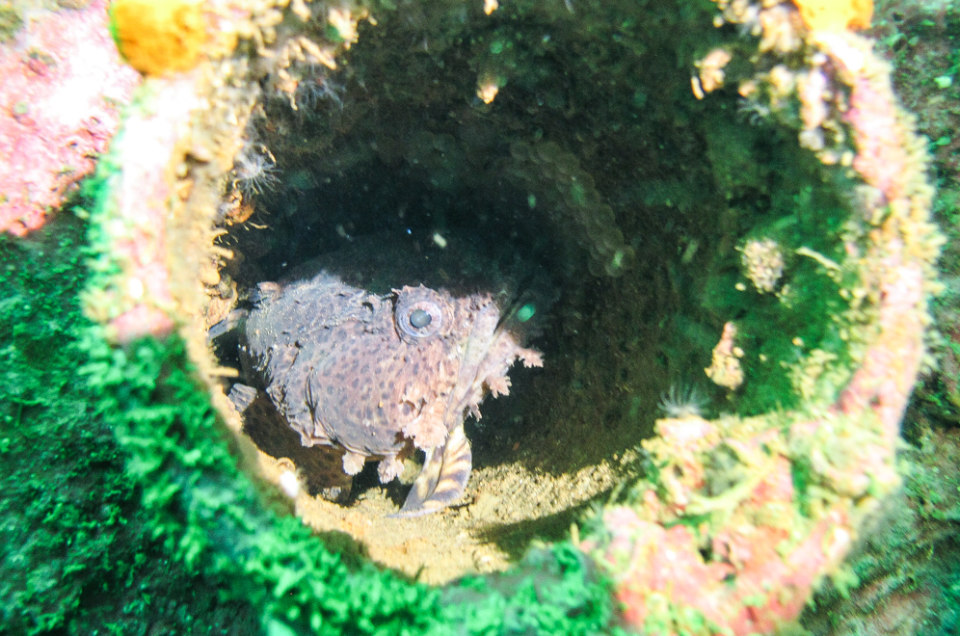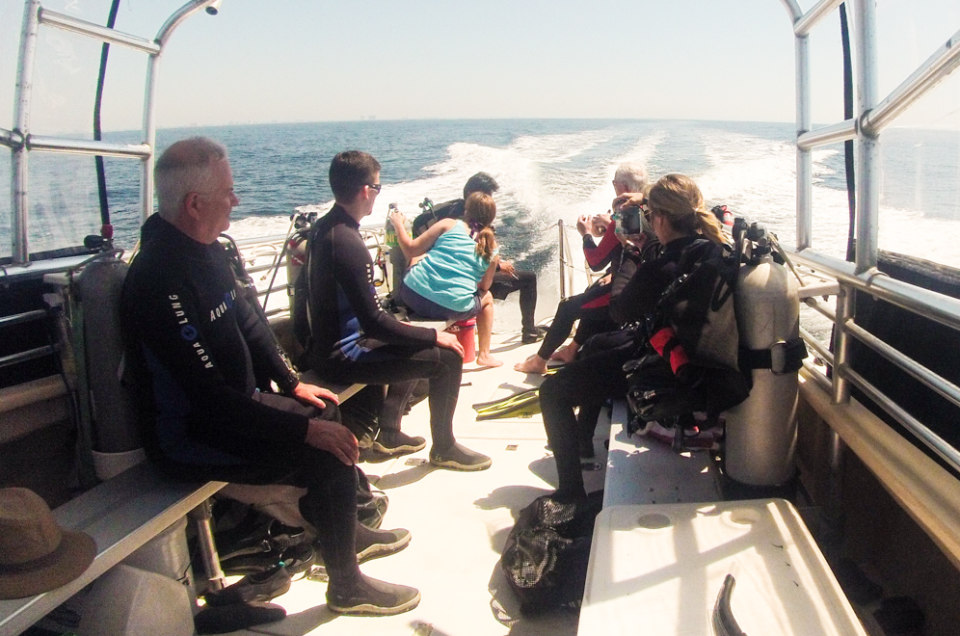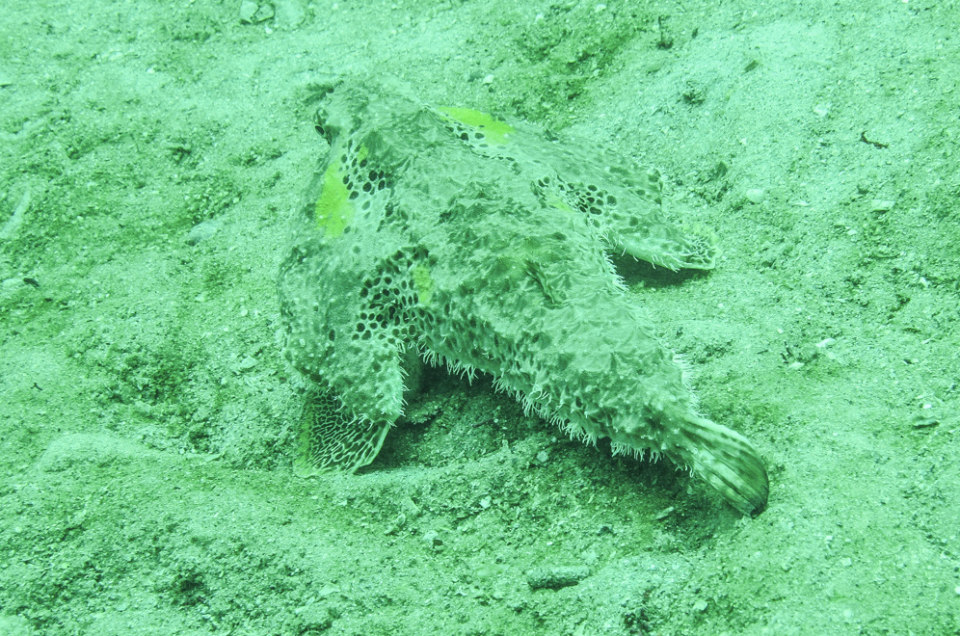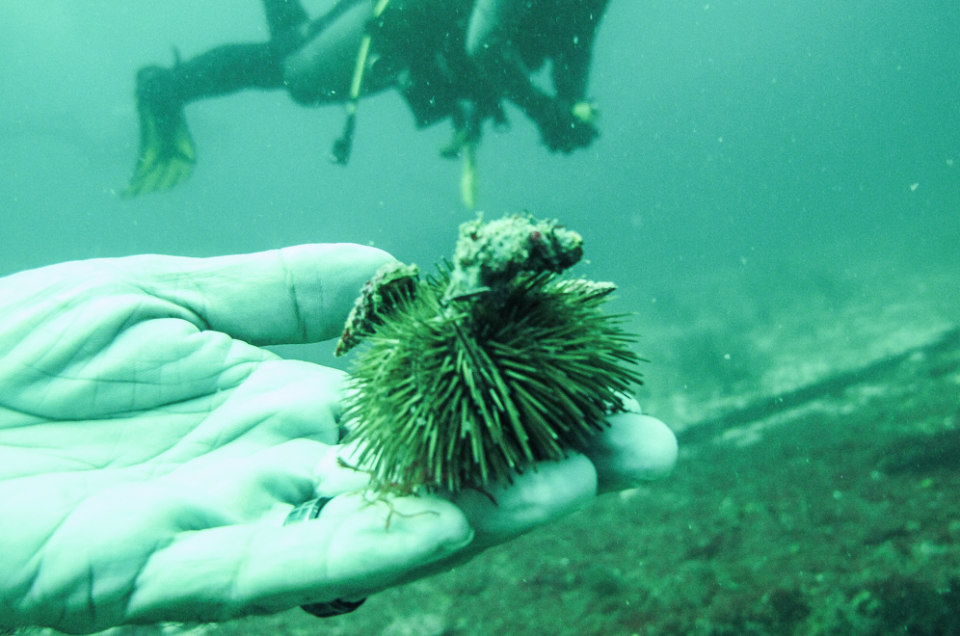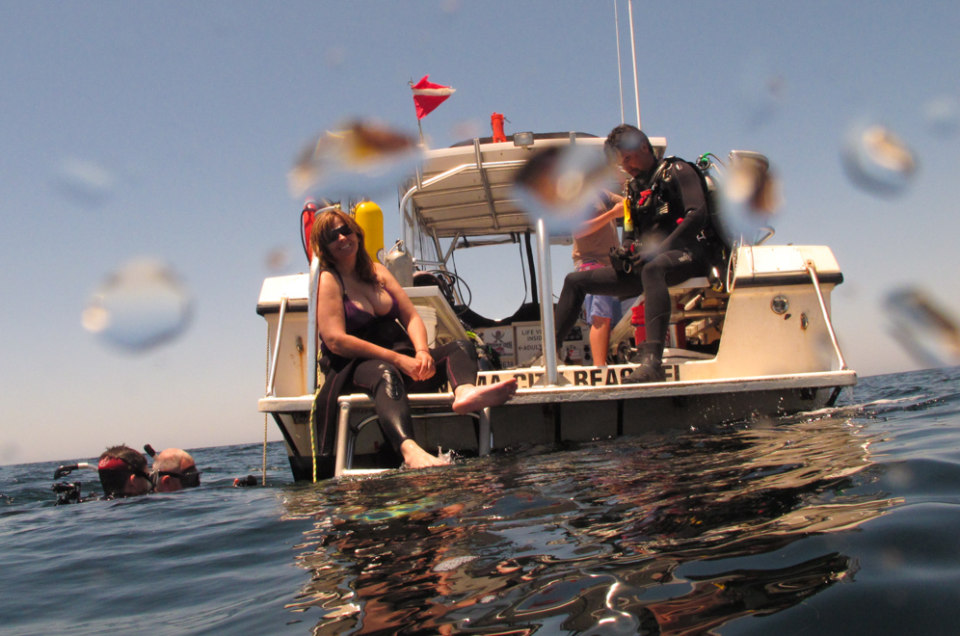 Growing up Southern, I spent my Spring Breaks, summer holidays and other special occasions on the sugar sands of the Florida Panhandle, building castles with my cousins and boogie boarding in the surf. But as the years passed, vacation habits evolved, and these days as a thirty-something adult, I'm in search of a destination that allows for more active pursuits alongside basking in the sun (because some things don't change). Thus, this most recent trip down south to tackle my ultimate bucket list had me looking at Panama City Beach through a different lens.
I should confess something: I was mildly terrified of the ocean as a child; I'd go as far as waist-deep because that Gulf water is some of the clearest you'll find anywhere. But I didn't want to know what lurked beyond the sand bar on the horizon.
(PSA: In Panama City Beach, that would be frisky dolphins, docile manta rays, and the occasional sea turtle.) Then seven years ago, on a dare, I forayed into the world of scuba diving while in the Indian Ocean—and immediately, I was hooked.
While diving hasn't completely cured me of my fear of the ocean—I still prefer to be submerged rather than bobbing on the surface—it has become more than a hobby; it's something I travel for. Whereas pre-diving, I'd go anywhere with a nice beach, now my prerequisite in a vacation spot is thriving marine life. These days, I'm an advanced diver and have logged hundreds of dips in more than 20 countries, and I'd heard from others I've met on the road that Panama City Beach boasts a dive scene worth writing home about. First activity on my PCB bucket list: seeing if it, in fact, lived up to the hype.
On my second morning on the Gulf Coast, my friend Spencer and I rose early—"early" for us self-employed creative being 8 a.m.—fueled up with a hearty breakfast at Andy's Flour Power Café & Bakery, then headed directly across the road to the Diver's Den shop. From the get-go, I was smitten with this particular dive outfitter. I always like a dive shop with a little attitude, and the employees at Diver's Den had just that (in a can't-help-but-crack-a-joke-in-every-other-sentence kind of way). Plus, the equipment was all in great shape (a must if you're renting), and my dive master Carlos was a retired Navy diver (and then Navy dive instructor). I couldn't have felt safer in his capable hands.
Captain Clay and Carlos loaded up the tanks as the six of us divers mentally prepared and exchanged pleasantries. We were in luck because the waters on that particular morning were as smooth as glass. (I should also mention that despite being a frequent diver, I've yet to conquer motion sickness so I'm forever thankful for a placid sea.) The trip out to our first dive site, the 180-foot steel tug Black Bart, was six miles and took around 40 minutes. We enjoyed a bit of a tour of the area en route, passing St. Andrews State Park and Shell Island on the way, as the warm spring sun beat down on our Neoprene-clad backs, darkening the skin concealed by our wetsuits.
When we reached the first site, we put on the rest of our gear as Carlos disappeared below to check out the conditions. Due to storms the previous week, the surface was churned a bit, but visibility cleared considerably once we dipped below 20 feet. If you've never gone diving, I should tell you that there's nothing like a wreck site. They're fascinating, they're full of nooks and crannies to explore, and they spawn some beautiful marine life. The Black Bart was awash in coral, and a healthy number of fish flirted with us from just beyond its perimeter. We spotted a batfish, as it slunk around the ocean's bottom. We laid eyes on a toadfish—also referred to somewhat humorously as a "mother-in-law fish"—trying its best to stay out of sight. We swam through schools of amberjack and angels. We dodged fire worms, as their stings can be nasty.
All the while, I snapped photos (another bucket list item) and took video on my GoPro, documenting every minute of the otherworldly experience. We hit a maximum bottom depth of 80 feet and came back up to the boat after 35 minutes. Then, it was a surface interval of an hour as our bodies recovered and we motored over to the next site: Bridge Span 14.
Now, this wasn't my first time diving a wreck, but Panama City Beach is known as "the wreck diving capital of the South" and has more than just ships resting on its ocean bottom: There are Army tanks, fighter jets, railroad boxcars, hovercraft, battle tanks, and even a bridge span or two. We went to this particular site in hopes of seeing a Goliath grouper, and we did not leave disappointed.
As we descended down the line, we spotted the first. When we reached the bridge span, we saw two more. One was a juvenile, but one was a whopper, clocking in at 600 pounds. Because our first dive had been so deep and I'd stayed down so long, I only had 20 minutes to explore the bridge, but that was more than enough to follow the trio of Goliaths closely—and play around with a sea cucumber or two—until it was time to come back up.
After we were all back on board, we took off our gear and headed back for the marina, but not before stopping near St. Andrew's State Park to mingle with a few new friends. Remember how I mentioned dolphins are abundant in this area? Well, they couldn't wait to play in our boat's wake, and one even took it upon himself to escort us part of the way back to our landing.
It was the perfect way to experience PCB in all its glory. For those who have never been diving before and want to get their fins wet for the first time, Diver's Den also offers PADI Discover Scuba Diving, an excellent way for beginners to learn some basic skills and get a feel for the sport before investing time and money into a new hobby they're unsure about.
As for me, I know I'm in this for the long term and am already planning a return trip to dive those aquamarine waters with Carlos and Clay—and this time I'll allow myself more than a mere afternoon to soak up all the top-notch diving Panama City Beach has to offer.
Other Voices you might like