Need a Romantic Vacay? Nina Tekwani Says to Go to the Fairmont Orchid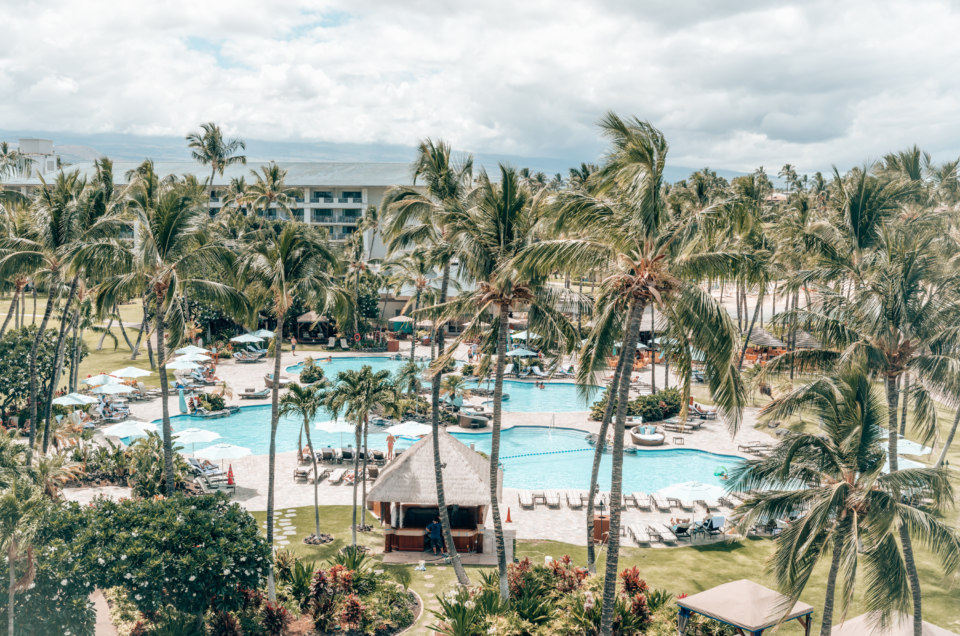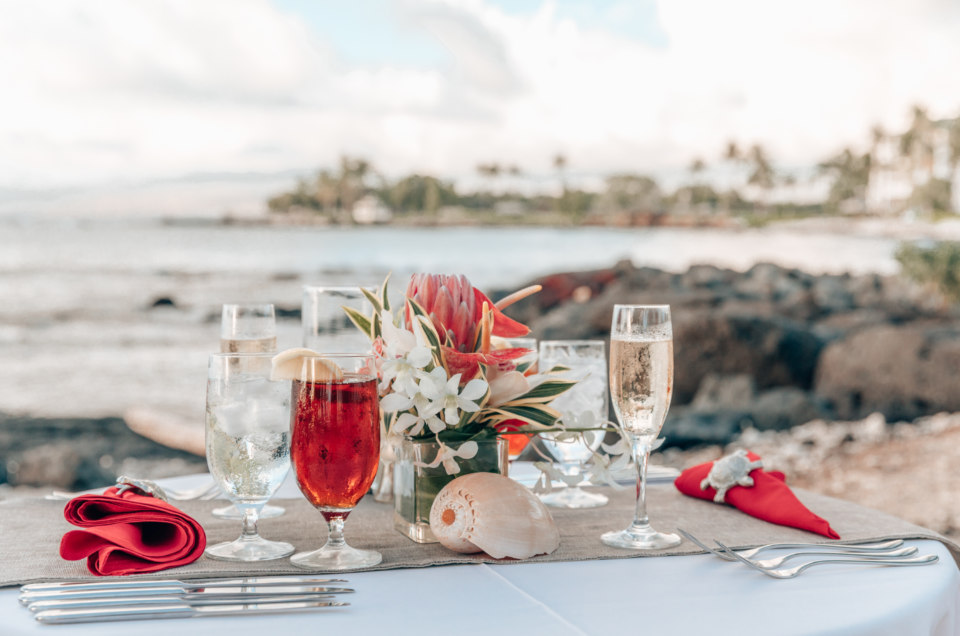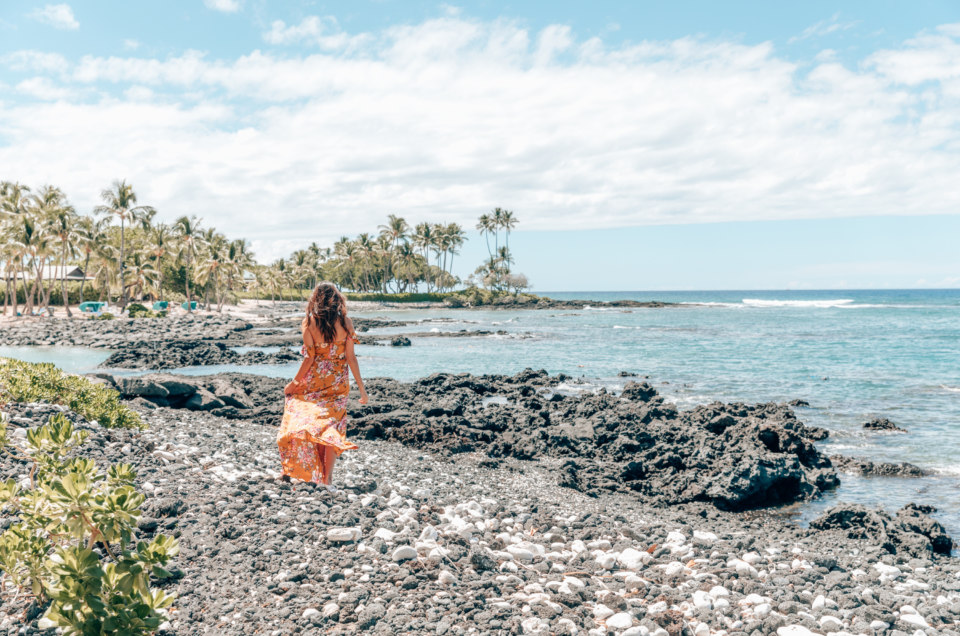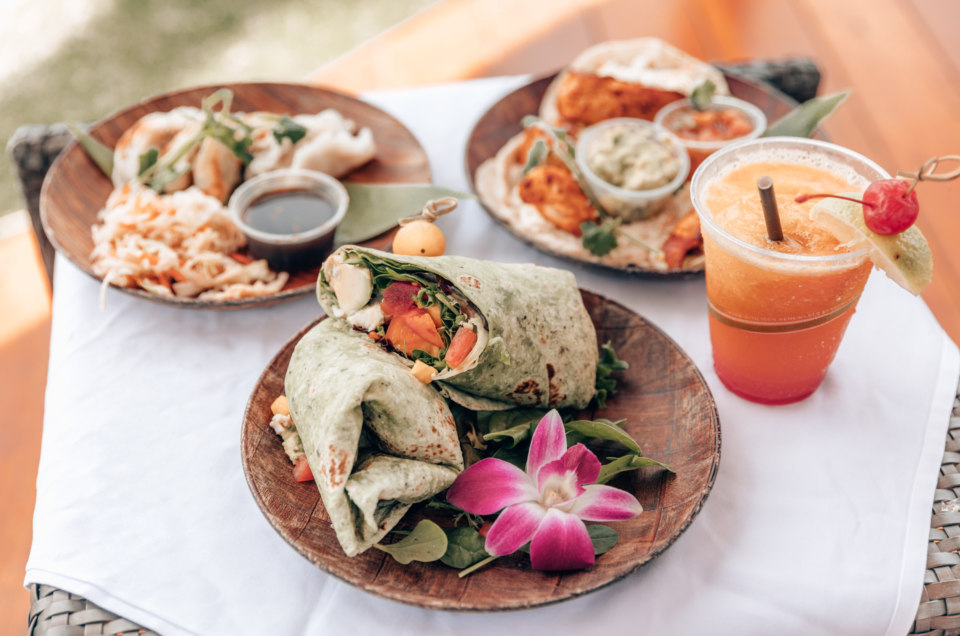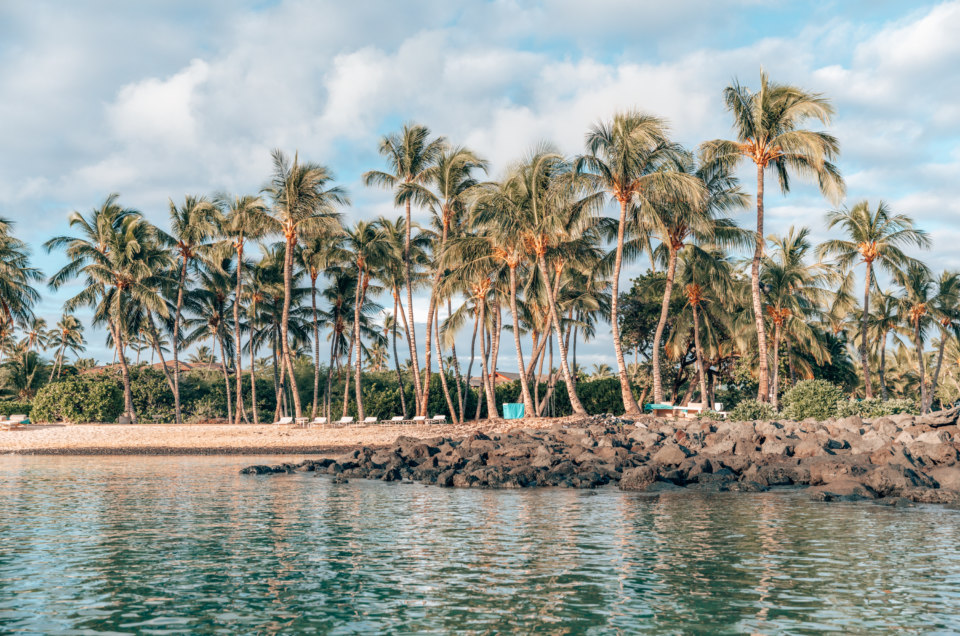 Having partnered with dozens of brands all across the world, Nina Tekwani, a luxury and boutique travel blogger, has an eye for details and a love for tropical escapes.  We knew it'd be a perfect pairing to send her to the Fairmont Orchid on Hawaii's Big Island for the ultimate luxury retreat. Here's why she says it's the ultimate destination for a romantic vacay for two.
View this post on Instagram
Hi Nina! Thanks so much for joining us today! Can you tell us a little bit about yourself and how you got into travel blogging and photography?
Thank you so much for having me! I have a 12-year career history in marketing with a focus on social and digital. I always had a passion for photography, ever since I was a child, and at one point in my professional career, an opportunity presented itself for me to go and explore the creative side of marketing as a commercial and lifestyle photographer, where I created professional imagery for marketing and advertising. It was a great experience, but after a few years, I decided I wanted to focus on social media.
It was at that point I decided to pursue travel photography as a passion — because I didn't want to stop shooting altogether, and I found myself traveling frequently. Naturally, because of being on the go so much, people would ask me for recommendations. So, it only made sense to create a space that I could call my own and share this information. This was about six years ago, but it wasn't until close to three years ago that I took it seriously as a business and focused on growing my online presence — and with that came an increase in travel jobs!
How would you describe your travel style?
The best way to phrase my style of travel is the term, boutique travel. I prefer travel that is curated and experience driven. It can be a mix of luxury and sophistication, while also finding unique elements that aren't always defined by a high cost. I'm drawn to luxury properties, but I don't only have to stay at them. I like to spend when I see the value, and when a hotel provides more than just a high-end room. I love places that are sleek and stylish as well as classic, and I seek destinations that are photogenic and aesthetically pleasing (it must be the photographer in me).
I enjoy planning when I travel, but I am by no means an over-planner. I travel best when I do research ahead of a trip and come up with a list of places I want to see (shops, cafes, experiences), but leave plenty of open time to explore.
View this post on Instagram
Your most recent trip involved visiting the Fairmont Orchid in Hawaii. Have you ever stayed at a Fairmont Hotels property before? What were your first impressions of the Fairmont Orchid?
I stayed at the Fairmont Mission Inn and Spa in Sonoma a few years back. I've always loved the brand, and while they consistently deliver on luxury, I was blown away by our experience at the Fairmont Orchid. The first thing that stood out was the level of service. The staff was so incredibly friendly, so much so that we found ourselves giving hugs goodbye to many of the people we met after a four-day stay.
As far as the property itself goes, it's beautiful. We arrived at night, so we didn't see much, but when we woke up the first morning, we couldn't get over the beauty and the views. It's an exceptional place, and we have a feeling we'll be talking about this one for a long time.
The Fairmont Hotels & Resorts brand sets itself apart from other luxury travel brands with its unique services. Can you tell us about your oh-so-beautiful (and romantic!) private dinner on the beach?
Let me start by saying we've had a lot of high-end dinners, but we've never had such a private and unique experience. So much so that my phone was blowing up with messages about how our dinner looked like something off The Bachelorette. It's true; we both felt incredible special during this experience.
We walked up to Brown's Beach House to check in for our dinner and were immediately greeted by our private server with glasses of champagne. He walked us to our torch lit private beach setting, tucked away from the crowds. Our table had views of the hotel and the lagoon, as well as the sunset. We provided our likes and dislikes in advance, so there was no ordering of any kind, making it truly relaxing and stress-free. If you're like me, sometimes you spend too much time debating what to order – this made it easy.
The whole night was one surprise after another. The food was terrific, the drinks were delicious, and the sunset put on a show. It was also a slow dining experience. It forced me to relax and enjoy the moment, and I was thankful for that.
Funny story! So Skylar and I have been together for 10 years. The marriage talk comes up so often that there's nothing awkward about it for us. I never expect him to be the type that would propose on vacation. I think he's the kind of guy who'll do it at home and I'm sure our dogs would be involved, so I typically don't get into the mode where I'd expect it to happen. Well, this was the first dinner where I thought, just maybe he is, in fact, the romantic type and will propose? But here's where it gets even funnier. He kept thinking to himself, "Am I supposed to be proposing right now?" We both enjoyed a good laugh over it. And for those of you who are in long-term relationships, men take note. This is a perfect way to propose!
View this post on Instagram
What other special experiences did you get to indulge in during your stay at the Fairmont Orchid?
The most special (and relaxing) of them all, was our massage at the Spa Without Walls. The spa is unique, it's set in the middle of the resort, but waterfalls surround it, so you don't hear any noise, and you feel completely secluded. The treatments take place in outdoor hales, which are private huts. There are fans inside, and you can hear the waterfalls during your treatment. We did the Ali'I experience which is a 120-minute massage that includes a body scrub and coconut oil scalp treatment.
I've had a lot of luxury spa treatments, but I've never had one as good as this one. The combination of the scalp massage, paired with a full-body massage, and scrub treatment makes for one of the best experiences. And the setting can't be beaten. I felt like I was in a different country with the way the spa is designed.
On our first morning, we did a 6am sunrise canoe session. This was unique because it gave us our first glimpse of daylight on the island, and we were able to witness the sunrise over the mountains. Our tour guide gave us a brief history of the island before performing the morning ceremony. I highly recommend doing this on one of your first mornings when you're still jetlagged. It's easier than you think to wake up before 6am in Hawaii because of the time difference on the mainland.
You also got to stay in the Presidential Suite at the Fairmont Orchid (lucky duck!). Can you tell us about the suite?
The suite is incredible, and it has the best views on the property. It's located at the end of the north tower on the sixth floor (Fairmont Gold) and overlooks the ocean and the pool. It has a large entry, guest bathroom, kitchen, dining room, spacious family room, desk area, bedroom, bathroom, and a number of outdoor patios. You can also book the adjacent bedroom that comes with two queen beds. And in total, you're well over 4,200-square feet of space. The views of the Kohala Coast are impressive, and the suite has also been renovated recently. It's the utmost in luxury and comfort.
View this post on Instagram
As a photographer, what were some of your favorite Instagram-worthy moments from your trip?
Hawaii is one of the most photogenic places on earth. And I found a mix of Instagram-worthy moments both on and off the property.
Fairmont Orchid:
Overlooking the pool from the balcony of the Presidential Suite
In front of a Hale at the Spa Without Walls or of the waterfalls themselves
Standing on the rocks and capturing the hotel in the background during sunset from our private dinner spot
The private dinner itself
Around the Big Island:
Waterfalls near Hilo. There's something about waterfalls that feels like such a quintessential Hawaiian moment. I highly recommend Pe'epe'e Falls, Rainbow Falls, and Akaka Falls.
I also just love to pull off the side of the road (when it's safe) and capture the landscape.
Most travelers think to visit Hawaii during the summer or winter months. What are some reasons travelers should visit in the shoulder season like you did? 
Hawaii really is one of those destinations that is incredible year-round. You can't go wrong. For starters, it's just as warm during shoulder season. In fact, temperatures are pretty consistent all year. The west side of the Big Island typically doesn't receive too much rainfall (Hilo does), so this makes it a safe choice regardless of season.
Secondly, the crowds are less, and the rates are lower. The Fairmont Orchid is a real luxury property, and the quality of service doesn't change depending on the month. We often enjoy traveling to Hawaii in months like October and April because we get a high-level of service, a beautiful property to stay at, but the costs are a fraction of the price. This leaves more opportunity to splurge on experiences, such as the spa or the private dinner.
And finally, you can support good causes when you travel to the Fairmont. Did you know that during October they support breast cancer awareness? They created two special drinks, the Hibiscus Mule and the Guava Sunset. I've tried both, and they are delicious. For every drink purchased during October, they are donating $1 to the Susan G. Komen Foundation.
View this post on Instagram
If one of our readers only had 48 hours to spend at the Fairmont Orchid, what are three must-do experiences they should try?
There are a lot of incredible ways you can fill your time at the Fairmont, but if you have 48 hours, my top three recommendations are:
Spa: book the Ali'I experience, and choose the Spa Without Walls for the location
Cabana: Reserve a waterfront cabana, and plan to have lunch there. It's the best for relaxation and working on that tan.
Private Beachfront Dinner: Because the pictures speak for themselves.
Do you have any tips for anyone staying at the Fairmont Orchid?
I just have two final tips I'd like to add.
Number one, learn the staff names of those who help you. You'll see them multiple times daily, and when you leave, they'll feel like family, especially those on the Fairmont Gold floor. And if you're like us, you'll be convinced that you need to return sooner rather than later. Many guests frequent the property regularly. It becomes like home.
And that brings me to my second point. Book a room on the Gold floor and ask for it to face the pool/ocean side. The views are truly incredible. And the perks of Fairmont Gold are well worth it.
You can recreate Nina's dreamy couples' stay at the Fairmont Orchid in Hawaii this year, too.  Click here for more information about the Fairmont Orchid and use Nina's website to craft your picture-perfect itinerary.
Other Voices you might like