THE OTHER SIDE OF SOUTH PADRE ISLAND: 5 Activities That Are Perfect for Nature Lovers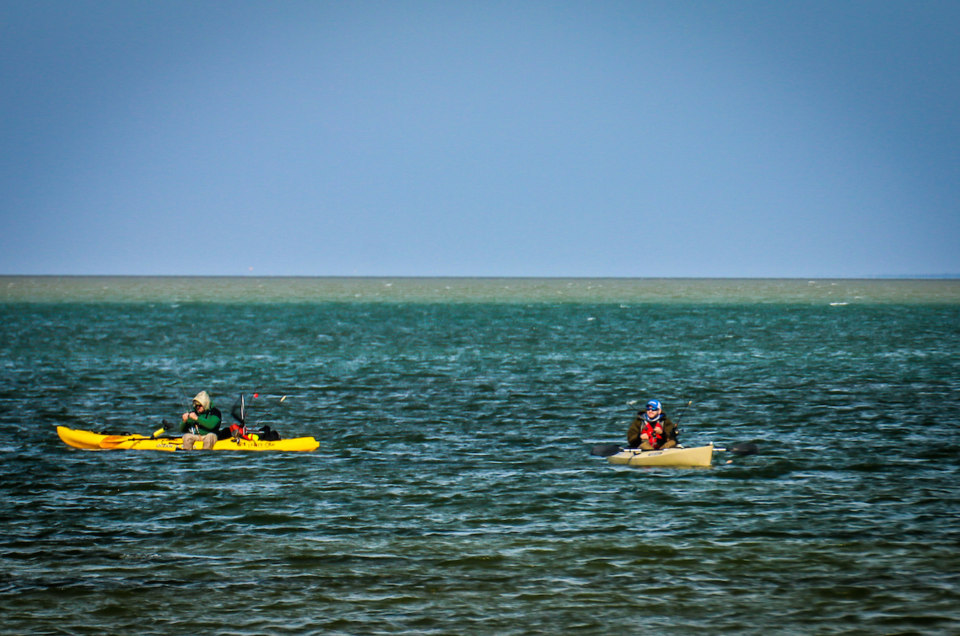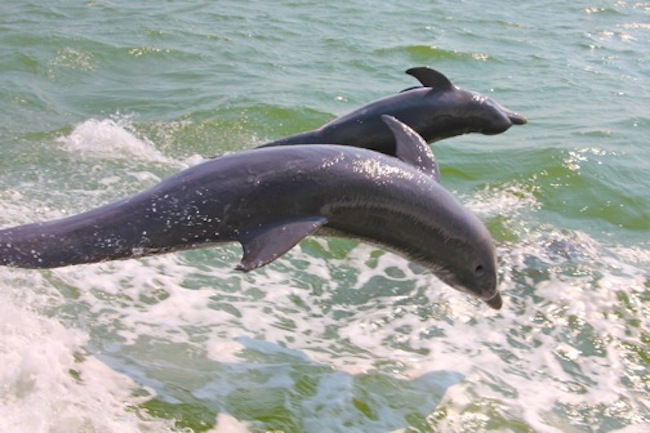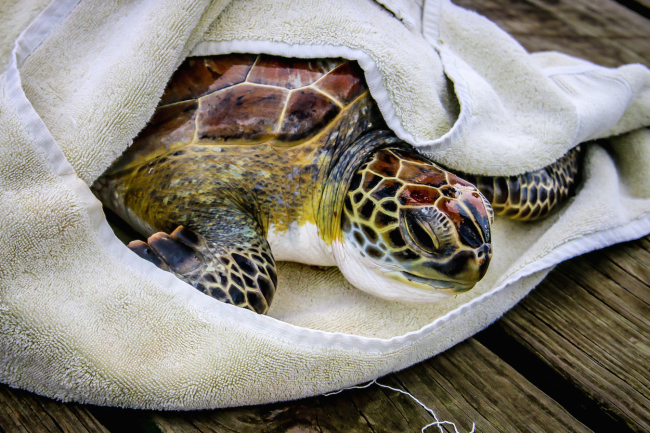 South Padre Island is famous for its beautiful beaches, posh resorts and some of the world's most legendary Spring Break parties. But the island also offers its fair share of nature/wildlife and outdoor adventure attractions. Here are five fantastic options we found during our recent visit:
DO A DOLPHIN WATCH CRUISE
South Padre Island is one of the few places in the world we've ever been where you're virtually guaranteed to see dolphins when you take a guided tour.
Most of the tour boats leave from marinas on the island's southwest side, and the man-made jettys that lead out from Brazes Santiago Pass into the Atlantic Ocean are a favorite hunting ground for our fine-flippered friends. The dolphins work together in teams to herd schools of fish from the sea into the narrow channel, cornering them against the rocks and feeding to their hearts' content.
We spent nearly an hour watching them swimming, jumping and diving in search of prey, with the captain getting them to swim in the wake of our boat for the afternoon tour's grand finale.
KAYAK THE LAGUNA MADRE
Stretching 130 miles along the entirety of Padre Island, the Laguna Madre is a shallow, hyper-saline lagoon on the gulf coast of Texas. It's protected by Laguna Atascosa National Wildlife Refuge and the Padre Island National Seashore, part of the longest undeveloped barrier island in the world. As a result, it's the most important, unspoiled lagoon ecosystem in Texas.
Naturally this means there is an abundance of wildlife. The Laguna Madre attracts a broad variety of bird species ranging from waterfowl (including 75% of the world's Redhead duck population) and shorebird such as the Piping Plover to birds of prey like the Peregrine Falcon. Dolphins and sea turtles can often be found in the bay, which averages a mere 3.6 feet in depth.
Of course, all of this makes the lagoon an excellent place for sea kayaking, and numerous companies on South Padre Island offer rentals and instruction for newbies. Kayak fishing has become an increasingly popular pastime as well, offering excellent opportunities to catch Kingfish, Redfish, Snapper, Snook and Speckled Trout.
KITEBOARDING
Weather conditions in South Padre Island make it a fine place for learning all manner of watersports, from surfing to standup paddleboarding. But kiteboarding– which combines elements of wakeboarding, windsurfing, paragliding and gymnastics– is arguably one of the island's fastest growing sports.
The shallow waters of the Laguna Madre make it a great place for beginners to learn, with areas such as the Fishing Shacks (near Laguna Atascosa NWR) and The Spoils (located in the middle of the bay) known for their "butter-flat" surface and smooth wind conditions. For those without access to boats, the Race Flats, North Flats and South Flats offer great opportunities right from the beach.
More advanced boarders may want to try their hands at the ocean-side hotspots, which include Dolphin Cove (great for hurricane swells), The Jetties (good for Southeasterly winds) and Holly Beach (which always offers good wind). But be aware that each spot offers potential problems, including surfers jockeying for swells at Dolphin Cove, offshore winds at The Jetties, and hazardous debris at Holly Beach.
SAVE TURTLES WITH SEA TURTLE INC.
One of SPI's top tourist attractions, Sea Turtle Inc was founded by the late Ila Fox Loetscher, who became famous as "the Turtle Lady" after her appearances on The Tonight Show with Johnny Carson, Late Night with David Letterman and various National Geographic documentaries.
Loetscher was part of a volunteer initiative to save the endangered Kemp's Ridley sea turtle back in the 1960s, collecting eggs from their main nesting site in Rancho Nuevo, Mexico and bringing them back to SPI for protection and release upon hatching. The population eventually made a dramatic recovery, and Loetscher founded the non-profit Sea Turtle Inc in 1977 to rehabilitate injured turtles and educate visitors on how to protect and save them.
The facility now draws more than 100,000 visitors, and rehabilitates around 300 sea turtles a year. Guests can see famous residents such as Gerry, Loetscher's favorite (whom she used to dress up in costumes for her talk show appearances), and Allison, a one-flippered green sea turtle who swims with help from a masterfully designed prosthesis. If you're not an avid sea turtle fan, one visit will change you for life.
VISIT SOUTH PADRE ISLAND BIRDING & NATURE CENTER
Even during busy peak season times (namely Spring Break and summer vacation), it's possible to "get away from it all" on South Padre Island. You just have to know where to go in order to do so. And this bird-lover's paradise is the perfect place for those seeking a serene nature sanctuary.
Located on 50 acres that feel like a world away from the island's bustling heart, the Birding & Nature Center features dune meadows, intertidal flats and salt marshes that provide a much-needed haven for birds migrating to (in autumn) and from (in spring) Central and South America. Because Padre Island offers their first landfall, more than 350 avian species have been recorded in the area, including colorful creatures such as Buff-bellied Hummingbirds and Green Parakeets.
You'll see hundreds of birds and other animals while walking along the center's 3,300 feet of boardwalk. We saw everything from shorebirds (Great Blue Heron, Snowy Egret) and birds of prey (Hawk, Osprey) to huge flocks of White Ibis and Pelicans and a small group of Roseate Spoonbills. There were also Turtles, Alligators and easily the best sunset views we found on the island.
–Bret Love; photos by Bret Love & Mary Gabbett
Other Voices you might like