What To Do For The Ultimate Grand Cayman Vacation
Your Grand Cayman Check List photo by Jennifer Chong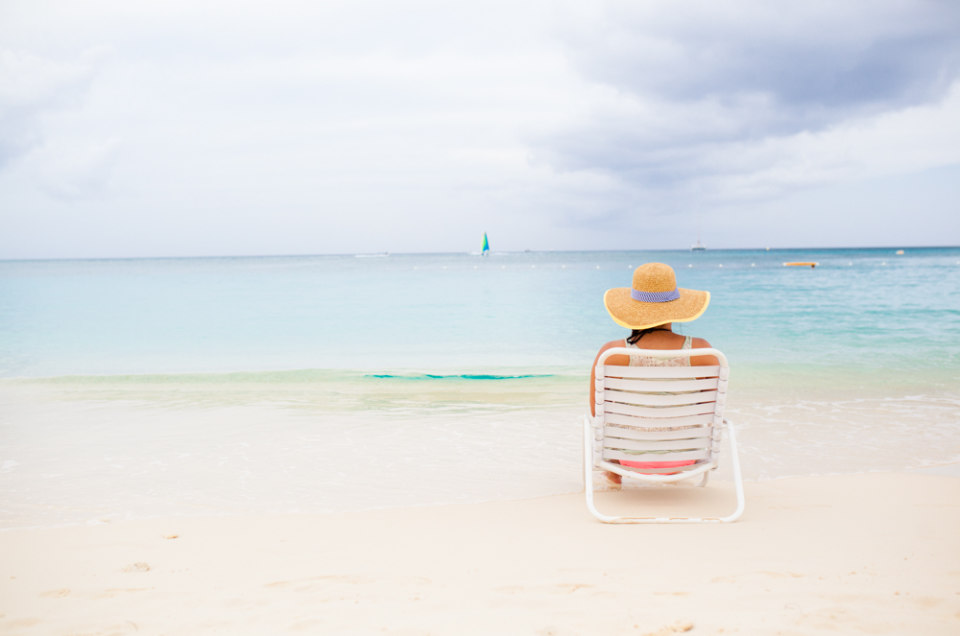 Your Grand Cayman Check List photo by Jennifer Chong
Whether you're looking for a relaxing day at the beach or a romantic dinner for two, the Cayman Islands have something for everyone. Here's our favorite adventures to check off your list before leaving Grand Cayman.
Sponsored by Cayman Islands Tourism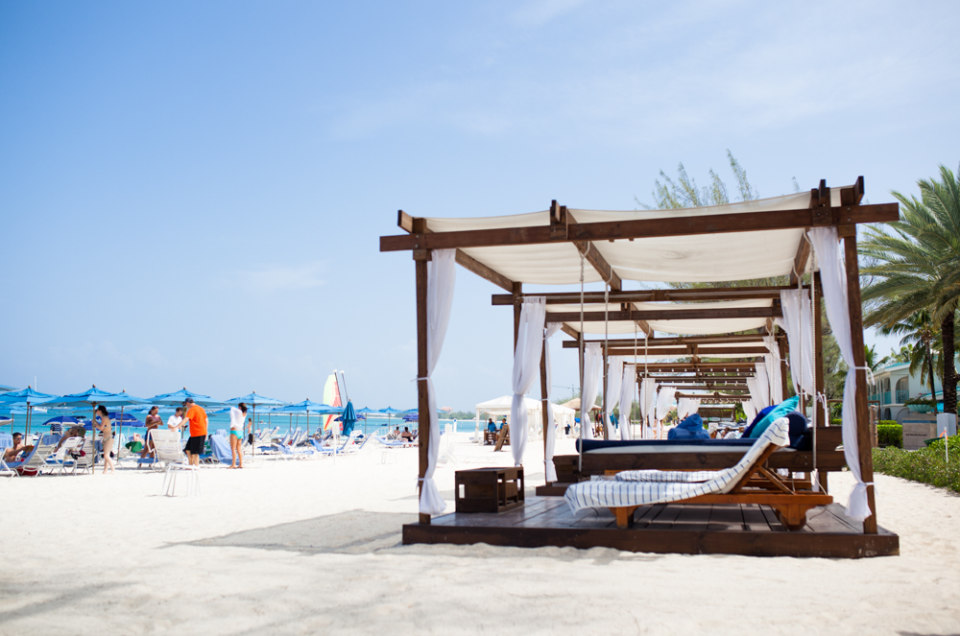 Seven Mile Beach in Grand Cayman photo by Jennifer Chong
1. Lounge in a cabana at Seven Mile Beach. The Westin Grand Cayman Seven Mile Beach Resort & Spa offers surfside covered cabanas, plus big blue umbrellas to shade your lounge chair from the tropical sun. Just don't forget the SPF when you venture into the water.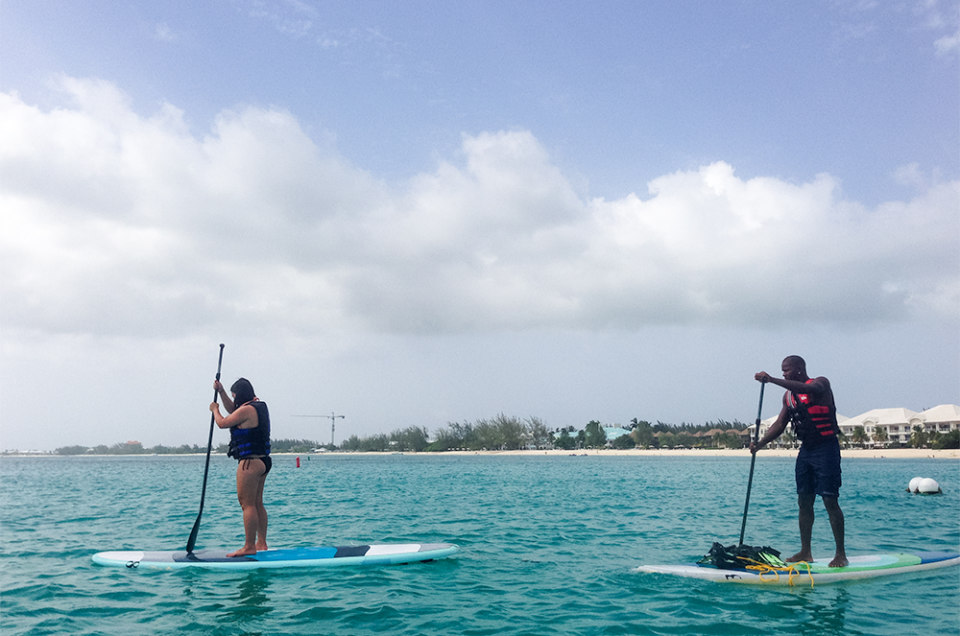 paddleboarding in Grand Cayman Islands photo by Jennifer Chong
2. Stand-up paddleboarding. Sure, you can paddle board on lots of beaches, but have you ever looked down to see a stingray swimming beneath you? Paddleboarding in Grand Cayman is a totally different experience—you can actually see the ocean floor and all the marine life swimming between you and the sand.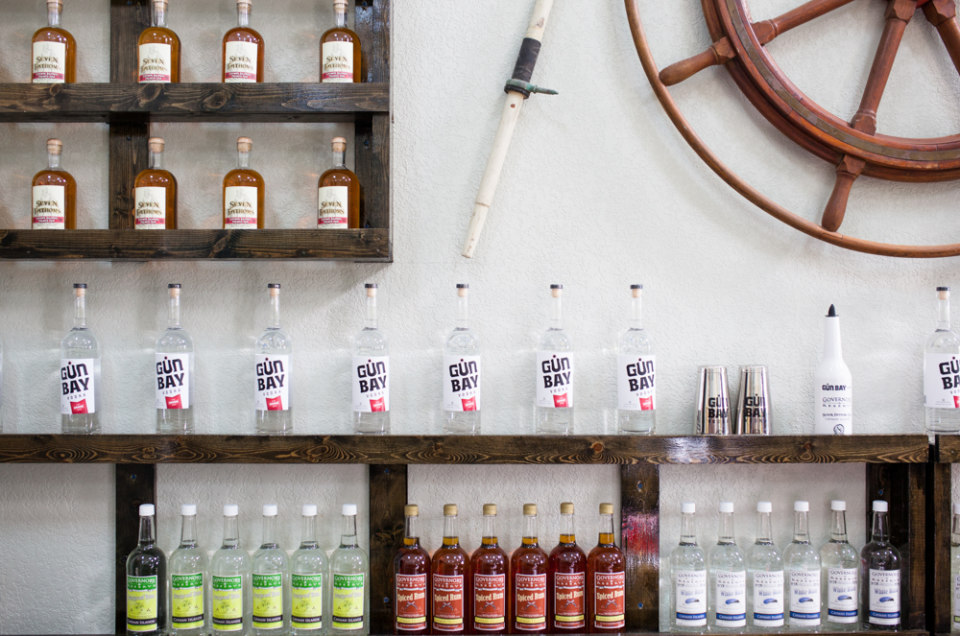 Rum Tour in Cayman Islands photo by Jennifer Chong
3. Take a rum tour. Seven Fathom's Rum offers tours of its rum and vodka production process, demonstrating the innovative maturation technique that involves aging rum underwater. What could be more island appropriate?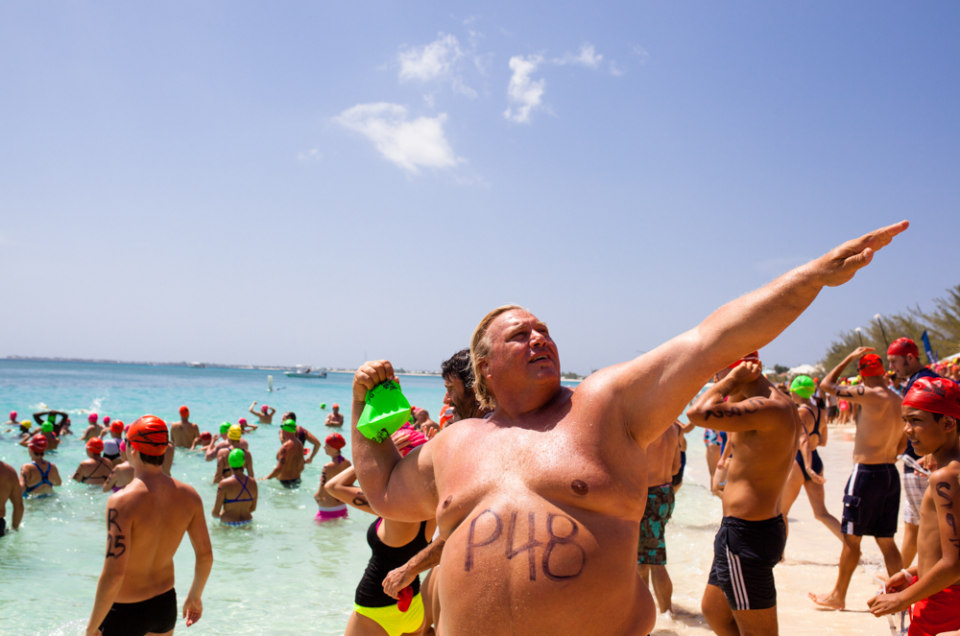 4. Join in the Flowers Sea Swim. This annual two-mile beach swim is celebrating it's 22nd anniverary and draws thousands of participants, including some past Olympians.
But don't worry that you won't win a medal—the prizes are given out randomly, so even the slow-pokes among us can feel like winners. This year they are giving out over $100,000 USD worth of prizes and 1 in 5 swimmers is a winner. Trophies are given out to the top 4 male and top 4 female swimmers and $10,000 dollars is awarded to the person who breaks the record for fastest ocean swim- so practice before you arrive!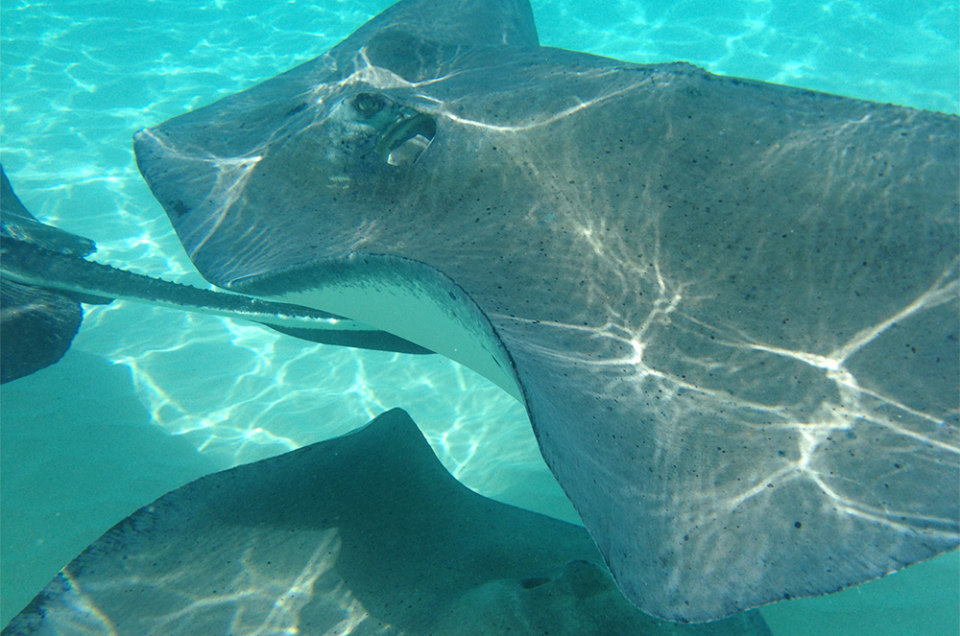 Stingray City in Cayman Islands photo by Jennifer Chong
5. Visit Stingray City. A three-hour snorkel tour with Captain Marvin's gives you the chance to get up close and personal with stingrays, even feeding them, and is one of the top adventures you can do while on Grand Cayman. You'll also see coral reefs and a lot of marine life. Travel Mindset Tip: Bring an underwater camera to snap tons of photos.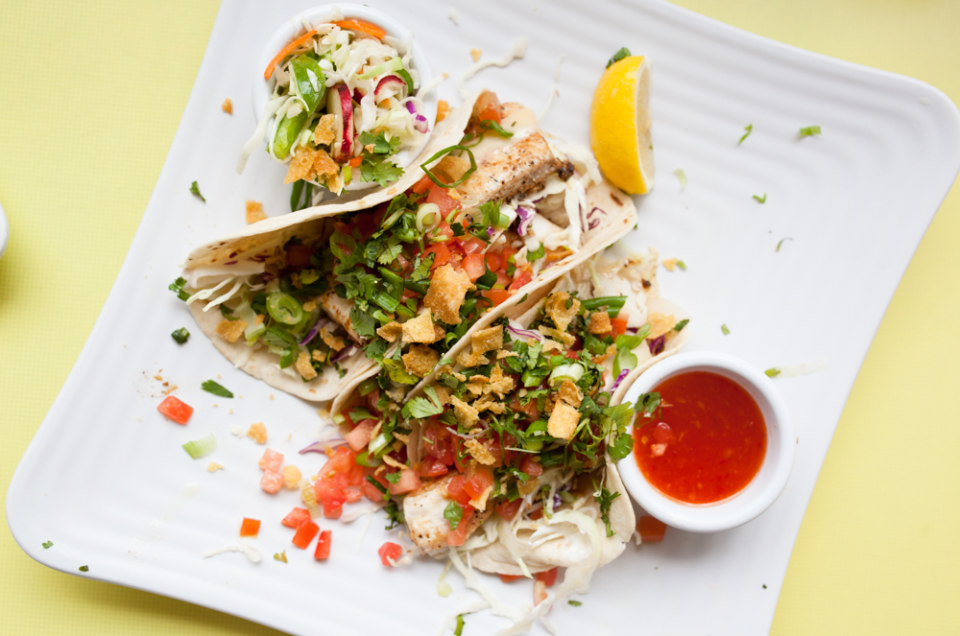 Fish tacos from Sunshine Grill photo by Jennifer Chong
6. Try the island fish tacos at Sunshine Grill. As the two-time winner of the Best of Cayman competition, these fish tacos are the talk of the island. They feature grilled mahi with tomatoes, swiss cheese, cabbage, cilantro, wonton scallions, white yogurt and avocado sauces served with a sweet thai chili sauce. It will make your stomach happy.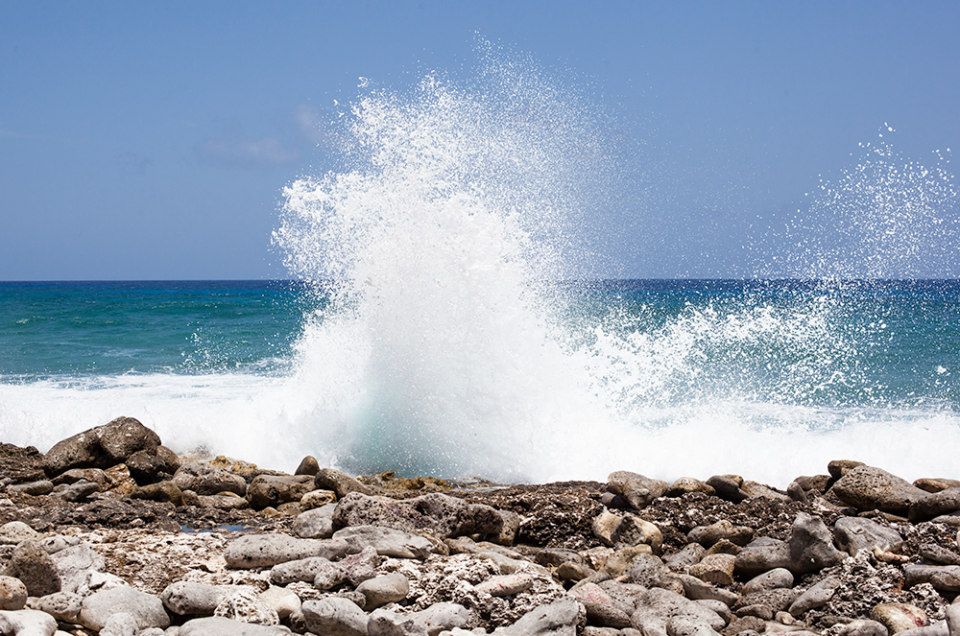 Blowhole photo by Jennifer Chong
7. See a blowhole. Venture over to the East side of the Island to discover the blowholes of Grand Cayman. The blowholes are a quiet place to stop and enjoy the view. Don't forget your camera as the blowholes offer some picturesque moments.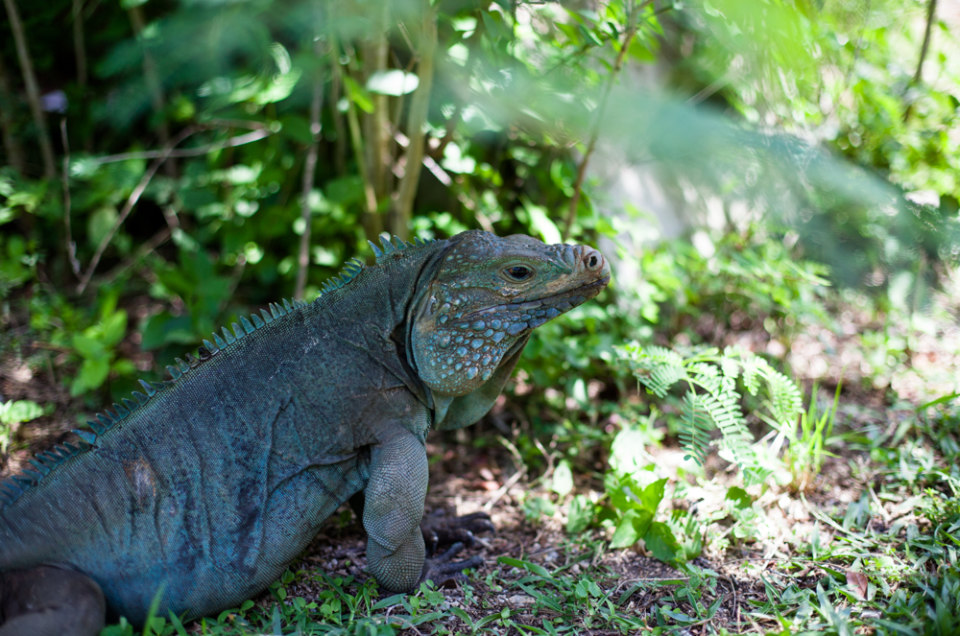 Queen Elizabeth Botanic Park photo by Jennifer Chong
8. Pet an iguana. OK, maybe you won't pet one, but head to Queen Elizabeth Botanic Park to see many reptiles in their natural habitats, including the green iguanas that run like squirrels across the island and the more illusive blue variety.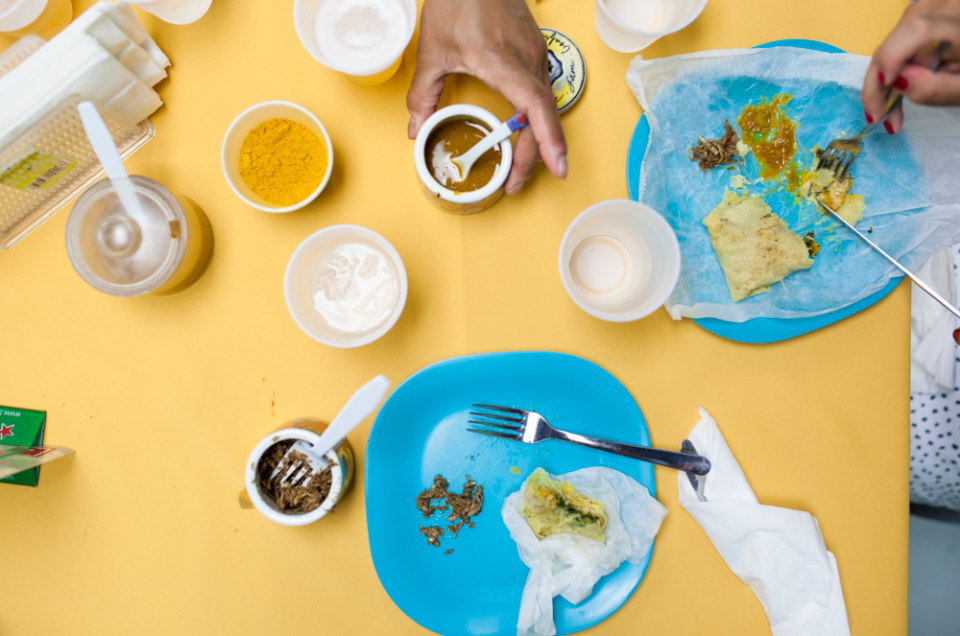 Cayman Island Food Tour photo by Jennifer Chong
9. Take a food tour. Cayman Food Tours gives you the best taste of island life. They should rename the company Cayman Food and Historical Tour, as guide Marzeta tells you as much about the island's past and culture as about the delicious local cuisine you sample with her steady guidance.
Other Voices you might like