Learning to Mountain Bike in Snowmass, the Mack Daddy of All Single Tracks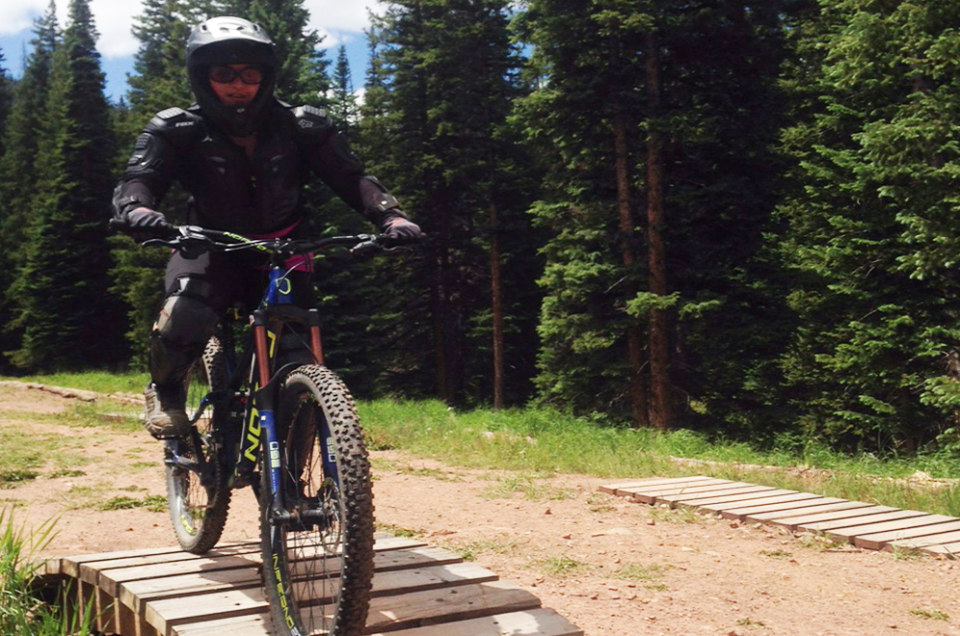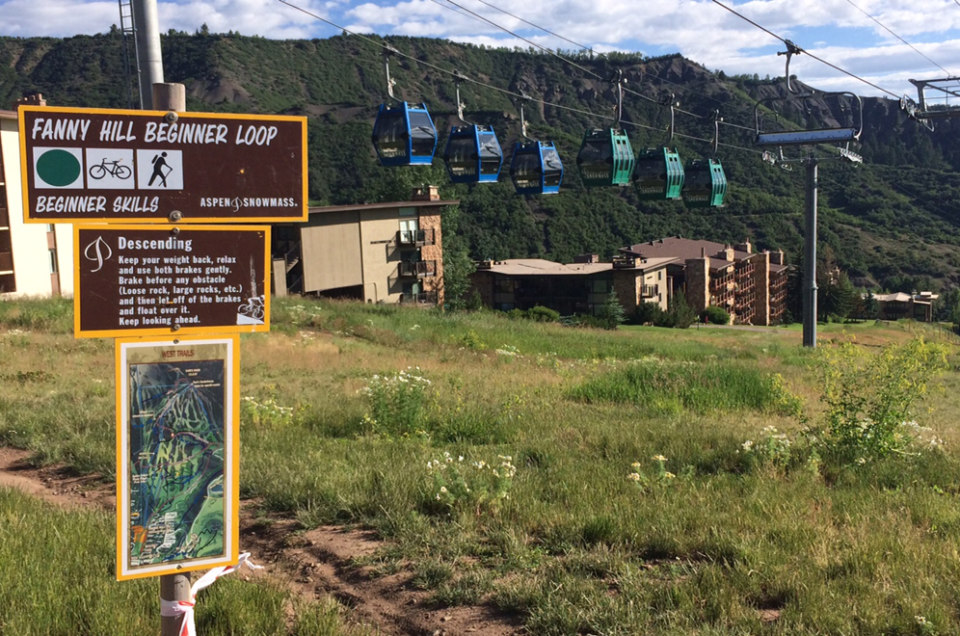 There are plenty of green runs for beginners.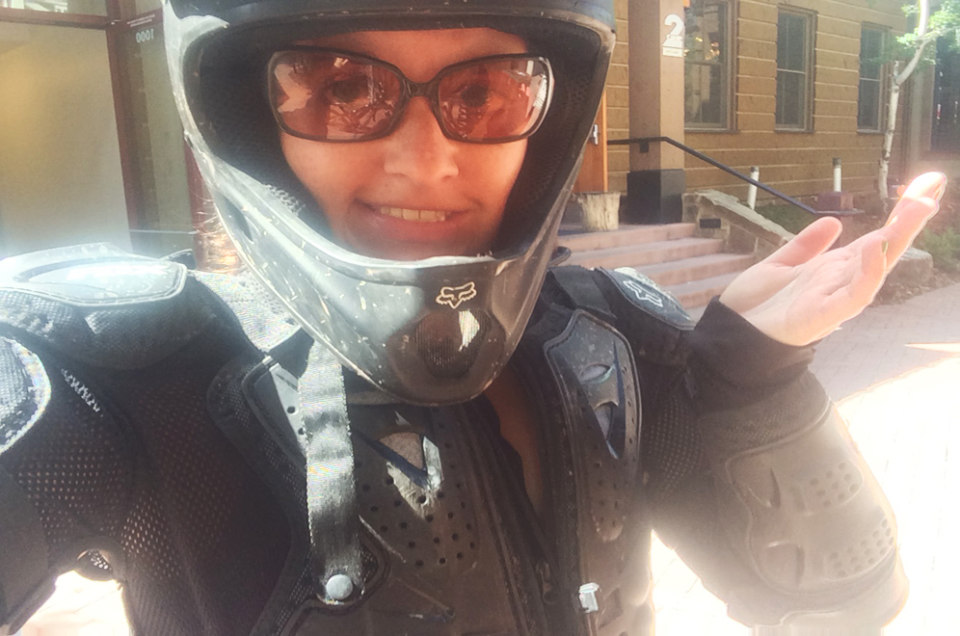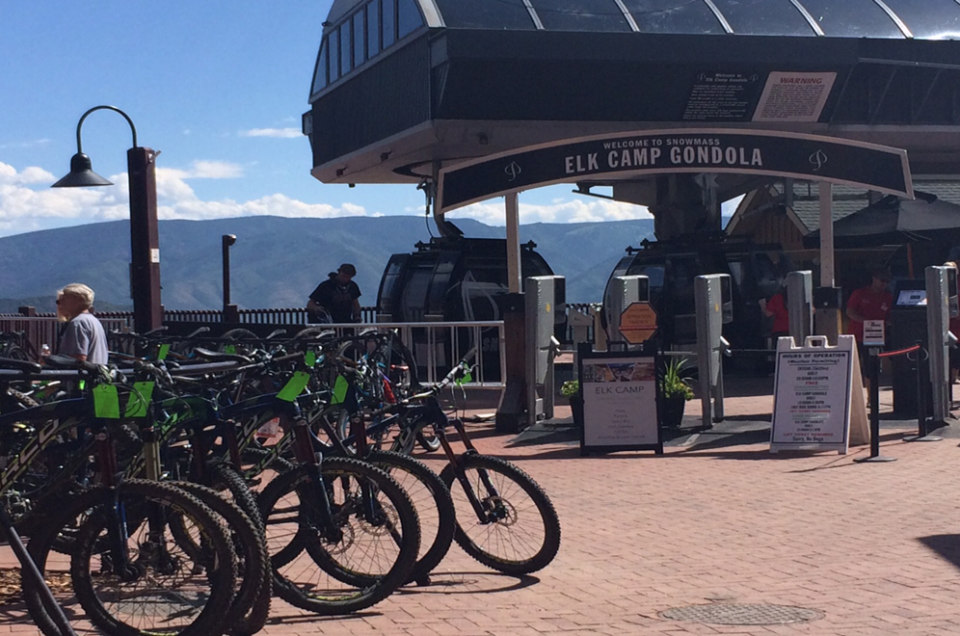 The bikes awaiting a lift.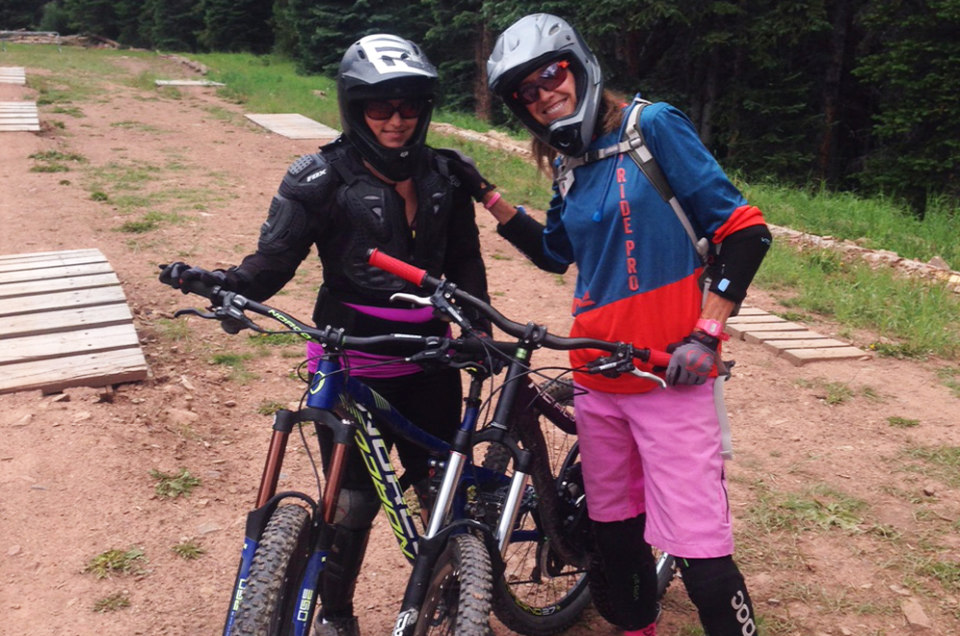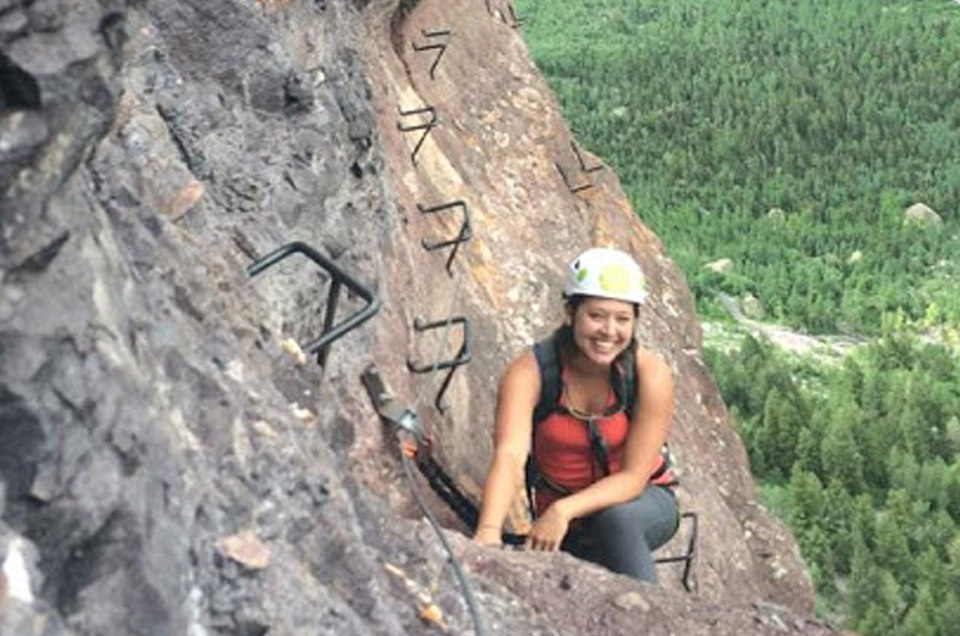 No broken bones = all smiles.
They say it's "just like riding a bike." That may be true for city bikes, but mountain bikes, not so much.
I'll let you in on a little secret. I'm pretty fearless when it comes to outdoor adventures, but mountain biking was one I hadn't gotten the chance to experience yet.
When I heard I'd be learning to mountain bike in Snowmass, the mecca of Colorado riding, I was ecstatic. With more vertical feet than any other lift-served bike park in the state and over 50 miles of trails, if there is one place to go pro, it's Snowmass. Add in their monster tracks designed by Gravity Logic with bowls, walls and, jumps and I was daydreaming about hitting ramps and throwing tricks. Never one to back down from a challenge, I accepted that Valhalla was the very extreme end of the spectrum and they wouldn't be putting me on black diamonds just yet. Surely it would be equally great for beginners, though, and now I had something to aspire to.
When I arrived at Four Mountain Sports for my private half-day lesson, they took one look at me and could tell I was a newbie. Going to town suiting me up, thankfully, the pro shop has everything you need to at least look the part. I wish I'd been warned to wear long pants because unlike city bikes, mountain bike pedals are full of spiky pins to help you dig in and get a better grip and upon brushing up against the bike (they have no kickstands) my shins immediately took a beating. Not off to a good start, I also desperately needed gloves and eye coverings (sunglasses or goggles) so upon their guidance I bought some (and insurance!) on the spot. They even went as far as to loan me heavier shoes that would stick to the pedals better. With all the pads optional to rent besides a helmet, I opted for the full Power Ranger getup.
The bike I was borrowing was a top of the line model with 27.5" tires, the latest and greatest innovation in the sport. Historically, mountain bikes came in 26" wheels, but over the past few years, there has been greater variety with the introduction of 29" wheels to make it easier to conquer obstacles, and the most recent introduction, 27.5" tires which a few of the bigger bike companies are moving towards as the best of both worlds. Bike in hand and dressed in full armor feeling sweaty and awkward, I went in search of my instructor.
My coach couldn't have been better or more qualified. Annie Black, once a pro racer who was sidelined due to an injury, had gotten right back on that bike to share her love of the sport with others. Instantly becoming my mountain mom and #1 cheerleader, as she saw me struggle to even get in the saddle (short people problems), she knew we'd be starting out on the pavement with the basics — The ABCs (action stance, breaking and cornering).
The first lesson was action stance, how to ride standing up with both pedals elevated evenly across from each other to avoid getting tripped up by rocks or obstacles. A combined core workout and balancing exercise, the basic motion of standing takes a lot out of you and knowing you're supposed to be standing the entire time downhill made me tired just thinking about it. Seriously, pack a lot of water. Then we moved on to breaking. With one gage controlling the front tire and the other controlling the back, mountain bike brakes are much more sensitive than road bikes. It's the front tire that has the most control, but the goal is to master feathering both simultaneously so as not to abruptly overcorrect. Putting those two skills together, the secret to cornering (turning) is to look ahead to where you want to go (instead of looking down at the ground).The bike will naturally tip and turn with you, rather than tilting your body and potentially toppling over.
Looking back, it was probably a blessing in disguise I hadn't been on any kind of bike in 20 years because I had no bad habits to correct. I was starting with a clean slate and learning how to brake with two hands, stand up for control and to look ahead to steer, all very different than road biking. In fact, I quickly came to realize that Annie's quote, "You learn to ski in the summer and bike in the winter," held true and that the motions were much more like downhill skiing than biking. This city girl was mastering the mountains, after all.
When Annie thought I had a handle on the basics, it was time to take the lift up to the dirt. With the bikes in a separate gondola car, the lovely Snowmass operators do all the heavy lifting so all you have to focus on is get yourself up the mountain. At the top of the lift, there's a skills park with rainbows (different size bridges), planks, and hills to practice on.
Up there, the main lesson is, "Something's only an obstacle if you make it one," which is really just a great life lesson, in general.
These bikes are machines and designed to take on any natural or manmade element with ease. Once I got comfortable riding over rocks and through puddles and realizing nothing was going to happen, I started to loosen up, trust the bike and have fun. Annie assured me that most people practice in the skills park up to 10 times before ever attempting a real single track (the Verde is Snowmass's beginner run) so although I was a little bummed I wouldn't be leaving with my own highlights reel, after our short ride back down to the gondola, I was spent.
Like any dangerous sport, if you have the proper knowledge, gear and know-how, the risks are highly minimized. And metaphorically is there anything more invigorating than tackling any obstacle head-on? Snowmass, I'm a convert and can't wait to come back and practice my skills.
Four Mountain Sports rents bikes and gear for both downhill and cross-country biking and has both group and private lessons. They also offer a daily group clinic for all levels from 10 a.m. for just $49.
Sponsored by Snowmass Tourism
Other Voices you might like