A Blizzard on Mount Etna
Guide Alesandro. Photo by Kat Tancock.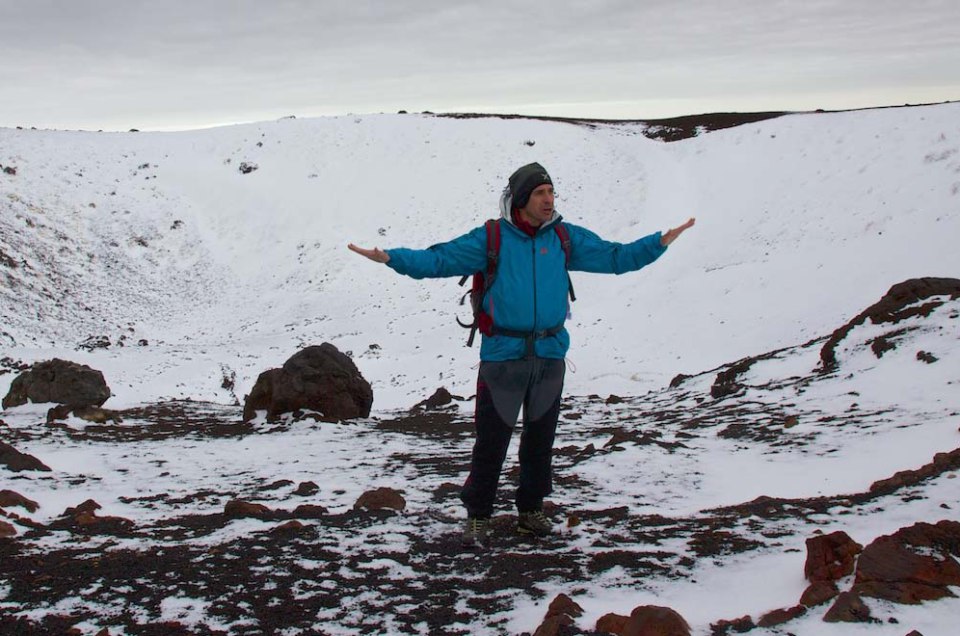 Guide Alesandro. Photo by Kat Tancock.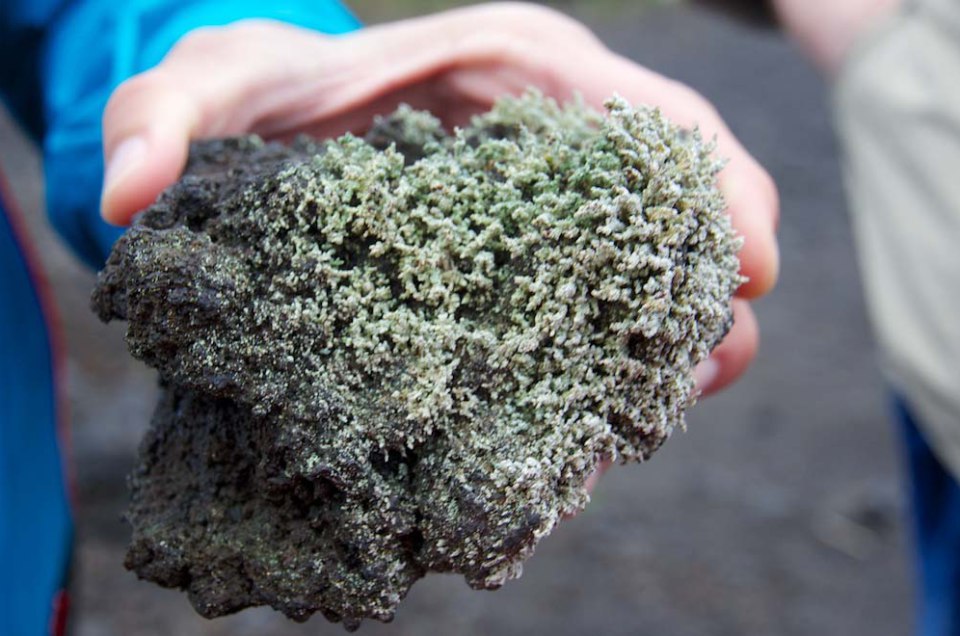 Rock on Mount Etna. Photo by Kat Tancock.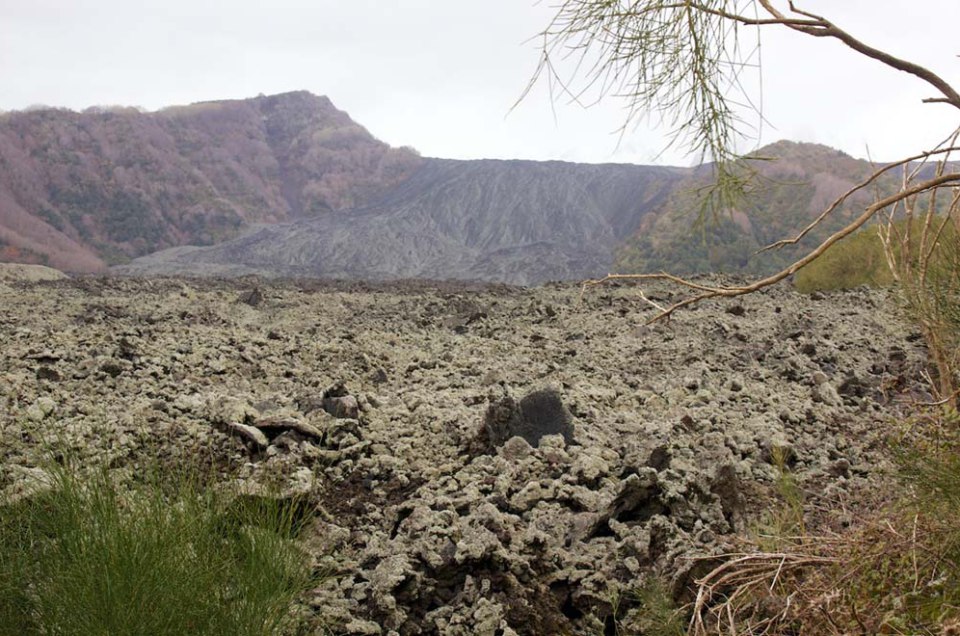 Lavafield on Etna. Photo by Kat Tancock.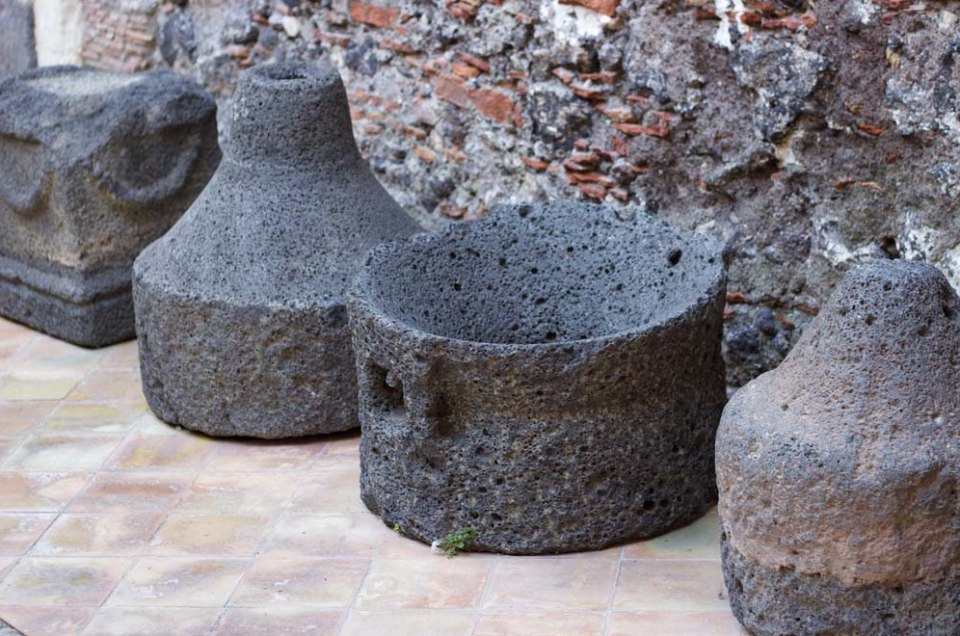 Catania ruins. Photo by Kat Tancock.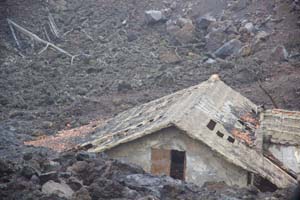 Buried house. Photo by Kat Tancock.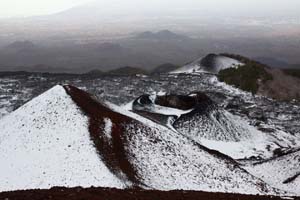 Snow dusted Etna. Photo by Kat Tancock.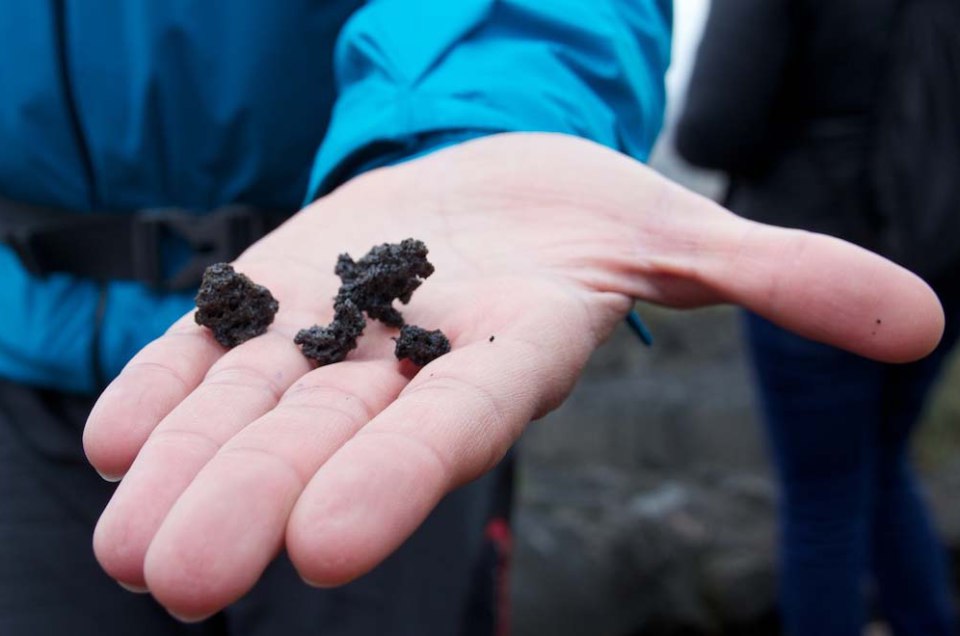 Lava rocks. Photo by Kat Tancock.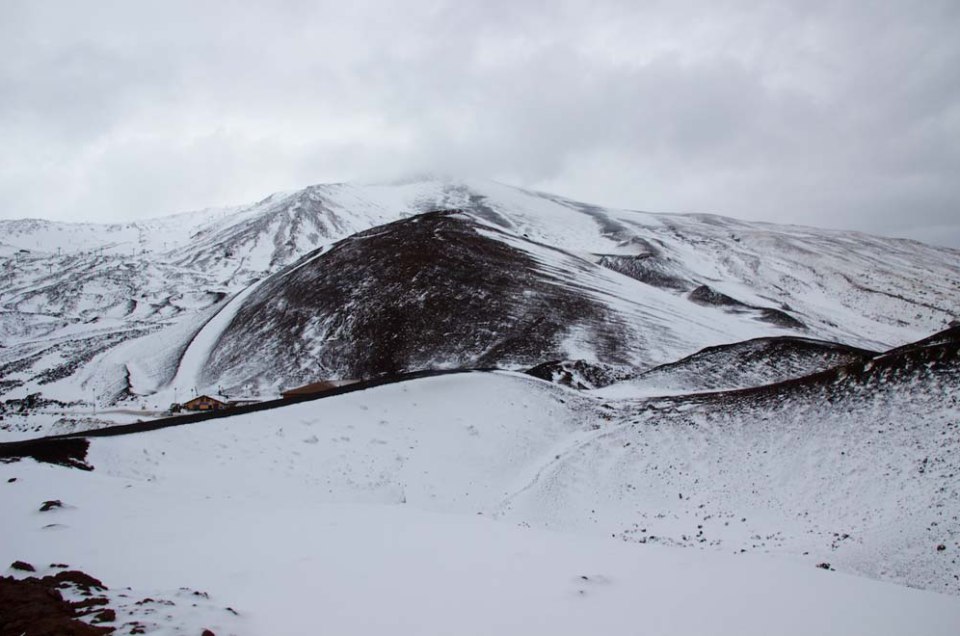 Etna Ski-hill. Photo by Kat Tancock.
Etna is smoking, but we can't see it today. Instead, we're pushing up along a ridge of lava rock, wading through three inches of fresh snow, wind whipping hail into our faces and trying to push us over the edge.
When they told me to bring boots to Sicily because there would be snow on Mount Etna, I was envisioning dried-out patches left over from winter, not a storm with gusts of wind so strong we have to turn back early lest we get blown away. But now I'm thankful for the extra layers of clothing I offhandedly packed, including a long raincoat with deep hood, which I'm clutching over my face – again, thankfully, with packed-at-the-last-minute gloves on my hands – as I shuffle through the snow, periodically looking up to at least try to catch a glimpse of the landscape.
Our day had begun in the Sicilian city of Catania, known not just for its proximity to Mount Etna, but also for its universities and its vibrant fish and vegetable market, which at this point in mid March was overflowing with juicy blood oranges, piles of purple cauliflower and tiny pick-up trucks heaped with five-for-a-Euro artichokes. Alessandro of tour company Etna Experience picked us all up and pointed his jeep out of the city and up the mountain; before we'd even left city limits, he was already explaining the geology and geography of the island, whose warm climate combined with multiple elevations and fertile volcanic soil means extremely diverse and adaptable growing conditions. And indeed, as we moved up in elevation, we could see crops shift from citrus and olive groves to vineyards and nut trees – until the rain shifted to snow, and the landscape went from green to black and white.
Mount Etna is a living volcano, among the most active in the world, and the highest active volcano in Europe at over 10,000 feet high. Luckily for the residents, the volcano is effusive, not explosive – the former, Alessandro explains, has lava that tends to flow slowly along the ground, rather than escaping violently through the air.
That said, 2013 has seen a rather busy season of volcanic activity, including a cloud of ash that recently covered a small town with black dust.
The lava flows down the hills like a red-hot river, destroying everything in its path – trees, houses, roads, gardens – and, once it cools, becoming a field of chunky black rock. The effects are localized, so that you'll see, say, a clump of trees in the middle of nothing – the lava just didn't hit them – or a perfectly normal house and yard next to another house that's been incinerated. Luckily, though, it tends to move slowly enough that its flow can be predicted, and even diverted if walls are built in the right place at the right time.
Even an amateur can easily judge the relative age of the lava flows. The freshest rock is pure black, until the first life, a fuzzy white lichen, appears. Next is Genista aetnensis, Mount Etna broom, a hardy shrub with branches that glow gold in the rain and roots that can penetrate deep into the hardened lava and start breaking it up into soil. Only then do hospitable conditions for other flora emerge.
Etna is smoking, and it's a good thing. Smoke is a sign that pressure is being released from the volcano, and that there's less of a chance of a serious eruption. But between the smoke and the storm, the summit is closed and we're stuck at 6500 feet, drying our wet clothes as we enjoy a lunch of pasta, salad and soupy hot chocolate and watch videos of last week's eruptions on Alessandro's iPhone while Italian-dubbed Murder, She Wrote plays in the background. It's no substitute for an actual glimpse of the volcano's crater, but springtime in Sicily, it seems, is capricious, and it's Mother Nature who's keeping us away.
To make up for it, after a brief tour around some smaller craters and a look across the barren landscape toward Etna's small ski hill, we head back down the mountain for a walk inside a lava tube, of the type locals used for ice and food storage in the pre-electricity days – it's dark, and damp, and roots of the broom shrubs are poking through – and then go farther on, to the site of one of the more recent large eruptions, in 1992. We drive up a lava black road – everything is made of lava rock here – park the jeep, then head onward on foot, up a black staircase and along a narrow path, the air warmer than it was higher up but dense with a lingering post-rain chill. And then we see it: what used to be prime grazing land is now a broad swath of black extending from the top of the hill past our vantage point until it stops right next to an intact house and a memorial marker, and – thanks to multiple frantic attempts during the eruption to stop and divert the flow – before the town of Zafferana Etnea below.
For our final geology lesson, we end up back at sea level, looking out at the Isole Ciclopi – Cyclops islands – a protected offshore area just outside Catania. This ring of stones poking up into the water, Alessandro says, is the "first Etna" – evidence of prehistoric eruptions in Etna's half-million-year-old past. It's enough to make the 11th-century Norman castle visible in the distance, not to mention all of human history, seem positively modern. So while I missed out on the summit and lava views today, I know I'll get another chance. Mount Etna's not going anywhere.
Other Voices you might like