Mommy and Me Go to the Sea: A Weekend to Remember in Carolina Beach
Photo courtesy Jade Broadus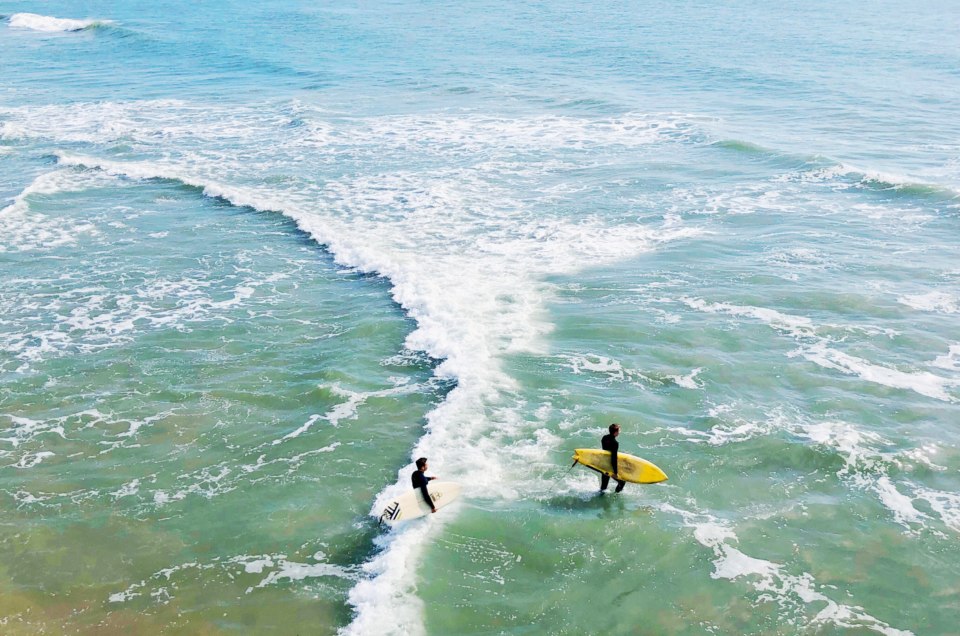 Photo courtesy Jade Broadus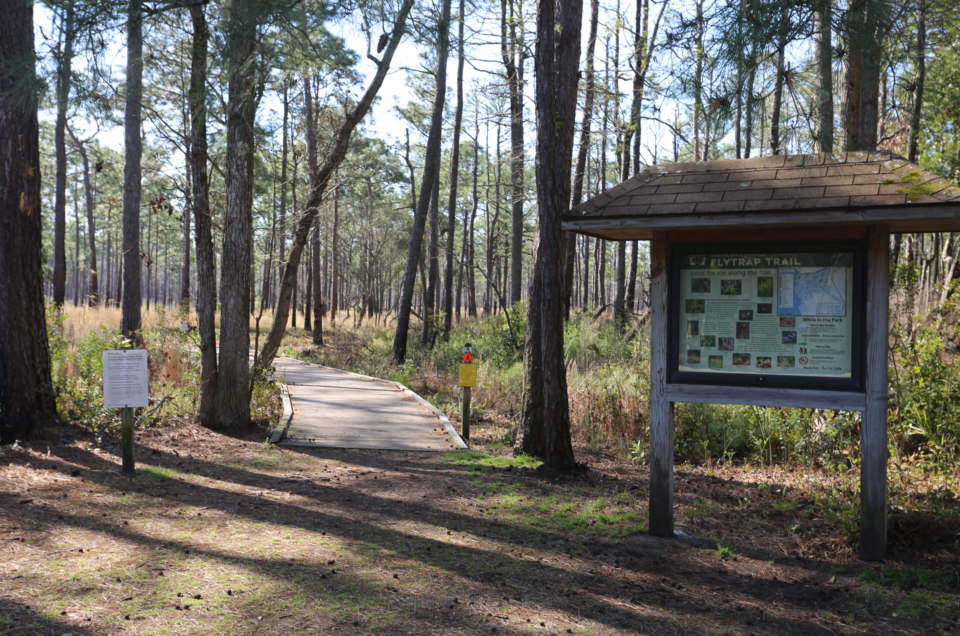 Photo courtesy Jade Broadus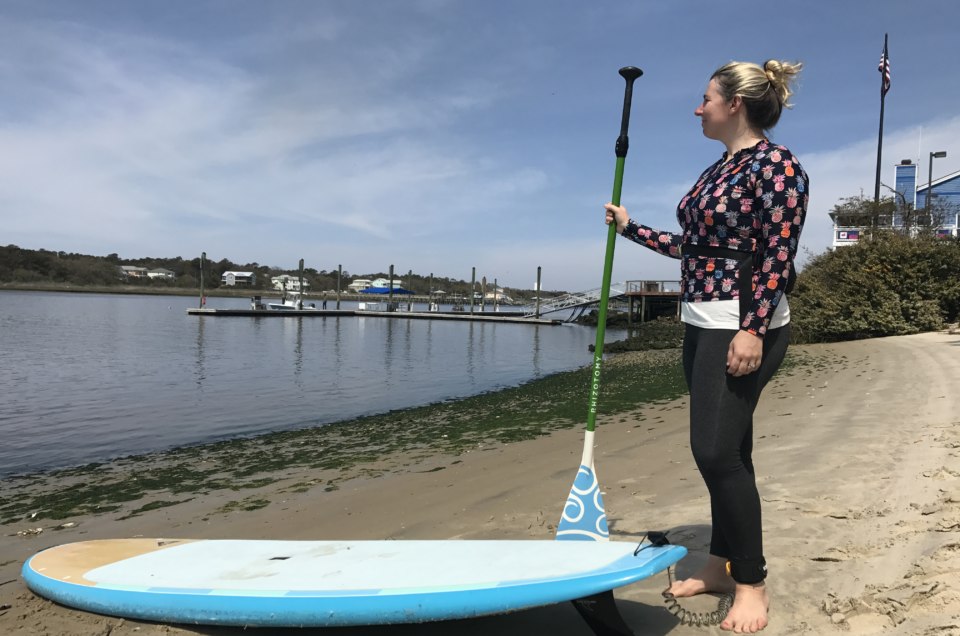 Photo courtesy Jade Broadus
Mother-daughter getaways are a specialty for Jade and Augustine of Vagabond3. Since Augustine was just an infant, she's been joining her mom on countless excursions across the globe. As Augustine gets older, Jade says it's become apparent her toddler has a favorite vacation destination: anything with a beach.  It was a no-brainer to send the traveling duo to Carolina Beach, N.C. for a mother-daughter getaway. Located almost exactly midway between New York and Florida, Carolina Beach is a fun-loving beach town that's perfect for any family.
Hi Jade! Thanks so much for sitting down with us today. Today, we're talking all about beaches. Tell us a little bit about your most recent trip to Carolina Beach.
Hi! Carolina Beach was a little slice of heaven. My family and I arrived the morning after a big storm, so the waves were still bringing huge swells of surf in and it was just a blast to watch them and enjoy the warm sunshine after a long winter. We traveled with our 2-and-a-half-year-old daughter, so she got plenty of grandparent time hiking in Carolina Beach State Park and playing near the fishing pier.
What's your beach going style: Are you an active explorer or someone who likes to lay out all day?How your beach style changed since having Augustine in tow?
I definitely like to mix it up and incorporate a little relaxation and a little adventure. That proved easy to do in Carolina Beach, where I could easily SUP during the morning, relax for lunch on the boardwalk, and then go for a hike or kayak in the afternoon at the state park. The brewery right across the street helped to have a pint after working up a sweat! My style hasn't really changed much since having Augustine. She loves to sleep in, so I think it's just waking her up on trips and making sure we get a lot of playing out so she sleeps hard.
What are the makings for a great mother-daughter beach trip then?
Bring the right gear. Matching hats or coordinating bags are a cute touch, especially for photos for you to remember the trip. I think most kids are great until they get too hungry or too tired. I tried to preplan meals and always have snacks on hand, so I could avoid any hangry meltdowns. In Carolina Beach, walking the boardwalk and trying new-to-us treats was a fun way to add a little snack in the middle of the day. From donuts to ice cream, gelato to beer (for the adults), there was something new to try every day of our trip.
Carolina Beach is really family friendly, then. What are some great activities for both mom and toddler in the area?
I'd suggest staying at one of the oceanfront hotels that have easy access to the boardwalk and make getting in the car an option rather than a necessity. We rented a bike with a toddler seat so we could bike to as many places as possible on the island too.
What sort of activities did you find to do off the beach?
We loved the little shops. Augustine could easily have gone home with the entire Mermaid Castle's collection and been a very happy girl.
Carolina Beach State Park is one of the area's gems. We heard there's a rare plant species there, too! Tell us about that and if you saw one!
Hiking in Carolina Beach State Park and walking the Venus flytrap loop was really fun for both of us. For me, seeing them in the wild was pretty, well, wild. They only grow within 75 miles of this area! For Augustine, she loved just running around and watching the birds.
All that adventuring must have made you hungry! What were yours and Augustine's favorite restaurants from this trip?
We loved The Southerly's biscuits. This is a take away breakfast spot and for traveling families, it was such a nice option. Remember how I mentioned hangry? Not having to wait an hour for brunch was really nice. We loved Britt's Donuts, of course, and now I can finally check that off the culinary bucket list. Michael's Seafood's shrimp and grits were totally divine- super rich but utterly delicious. The BBQ on the boardwalk was also a stand-out. Having just come from another BBQ state, it was nice to taste the differences in North Carolina BBQ.
If we only had 48 hours in Carolina Beach, what should we include on our itinerary? Any great spots for Instagram?
Definitely visit the Carolina Beach Fishing Pier. You can get some great sunrise and surfing shots from up there. Plus there is fishing, if you want to see what you could catch. The Intracoastal Waterway is great for snapping photos of boats or kayakers enjoying the sun. I'd definitely rent a bike from Tony Silvagni's Surf School (you can rent them for 24 hours or more) and leave the car at the hotel and just see what you stumble upon. All the houses are so brightly painted and the sand is so white that you really can't take a bad photo.
Interview conducted by Corinne Edmiston
Other Voices you might like