How to Spend a Weekend in Wilmington Like Wander the Map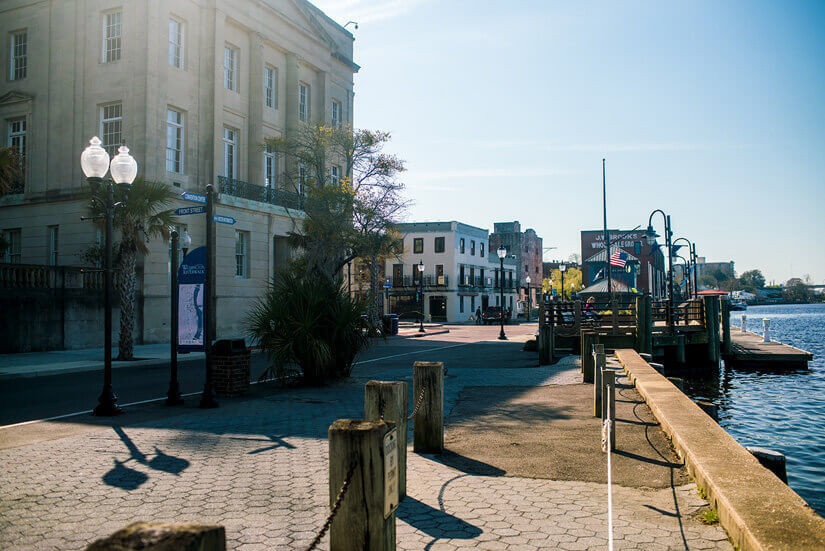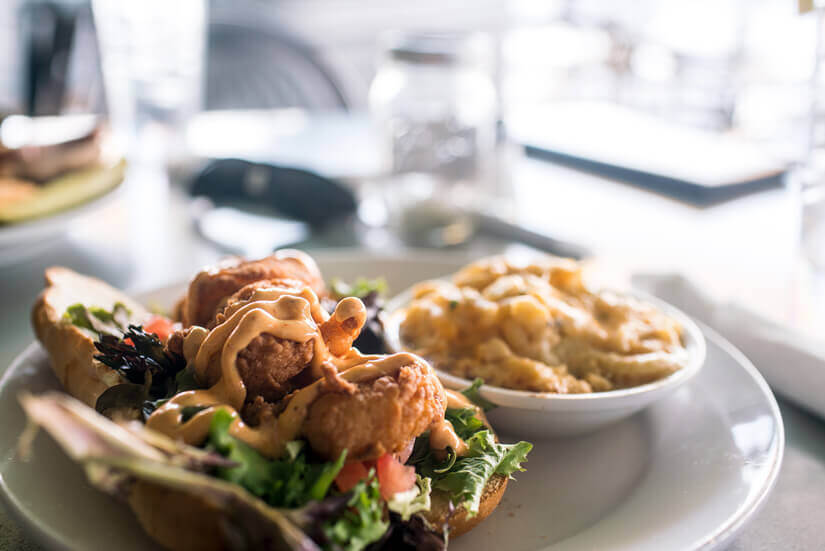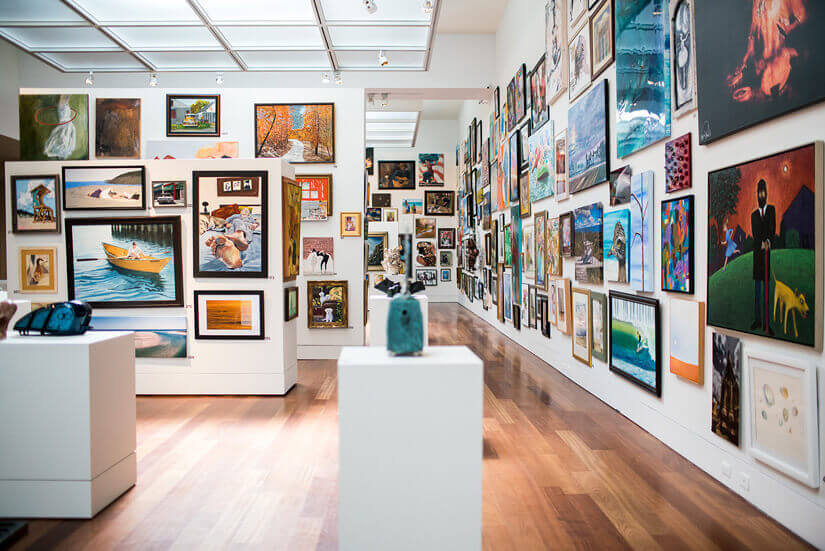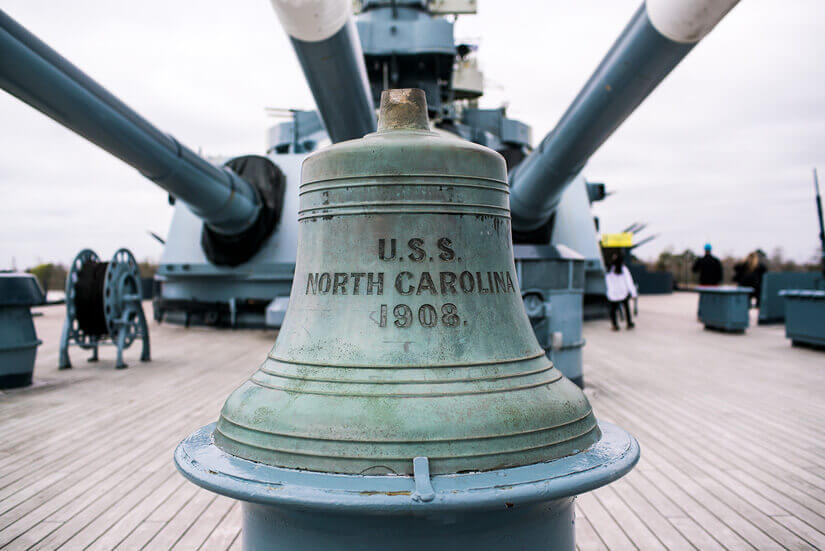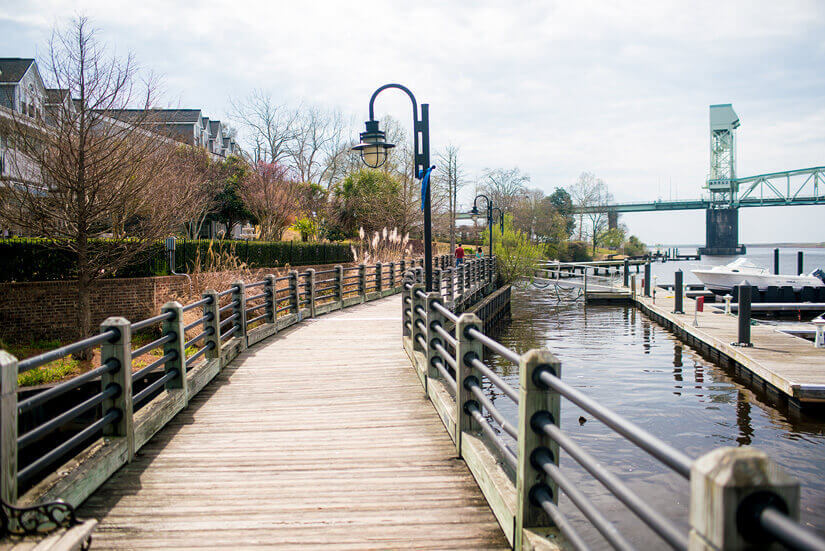 Though they call Minnesota home, Micah and Jenna from Wander The Map have been crisscrossing the world — and the United States — virtually nonstop since they first started travel blogging six years ago. The two specialize in uncovering the best adventures in every destination, and it's just one reason why we sent them on a weekend adventure to Wilmington, North Carolina. Already famous for its extensive Civil War and naval war history, as Jenna and Micah will be quick to share, it's also a destination known for its cool brews, great eats and cute streets.
Hey guys! Thanks so much for meeting up with us. Tell us a little bit about you and how you got into travel writing and photography.
Hi! Thanks for having us. We started our travel blog, Wander The Map, about six years ago, and we focus mainly on adventure travel in both cities and the outdoors.   Both Micah and I have always loved photography, and Micah has been working in the commercial photo and video world for almost 10 years now. So, when we started traveling on a regular basis, we decided to start a blog to share our stories, photos, and videos from the road!
So how would you describe your travel style? Has it changed since you first started traveling?
Our style has definitely changed since we first started traveling. I used to create very full and detailed itineraries for our trips, but now I do a bit of research before we leave and then we go with the flow for most of the trip. We always try to find a good mix of adventurous activities, but some downtime for relaxing is always nice to throw in the mix, too.
You recently traveled down to North Carolina to visit Wilmington. What were some highlights during your weekend stay?
Some of our highlights during our visit were learning about the history in Wilmington through a ghost and food tour and visiting the Battleship North Carolina. We also enjoyed browsing through all of the cute boutique shops downtown. Plus, one of our favorite nights of the trip was making our way to The Blind Elephant Speakeasy for cocktails and then continuing the night over at manna for appetizers and drinks at their bar. It was a relaxed evening in a couple of really tasty spots, which is always a win in our book.
Your weekend getaway was full of great bites and brews. What were your favorite places to check out while you were there?
We found so many delicious spots to eat during our time in Wilmington. A couple of our favorite restaurants were The Basics for brunch and Benny's Big Time for delicious pizza. During our visit, we also explored a couple of breweries on the Wilmington Ale Trail. We took a brewery tour at Front Street Brewery and then went to New Anthem Beer Project for a flight of brews. Another one of our favorite experiences was a food tour with Taste Carolina. We went to six different establishments for drinks and bites to eat and every spot was fantastic. From cocktails, to fish, to cupcakes—we were able to sample some of the best restaurants in the city. Needless to say, we ate well in Wilmington!
The Wilmington area is full of Civil War history — and ghost stories! What's the best way for people to take it all in? 

Our favorite way to explore the history of Wilmington was by following the self-guided tour via Wilmington's history app.  There are four different tour options to pick from on the app, and we decided on the Civil War tour. We enjoyed taking the tour at our own pace, and when we made it to a point of interest, the app would start a narration that went along with what we were seeing. We also had a great time on the Ghost Walk of Old Wilmington. Our guide shared five different factually historical stories with us as we walked around Wilmington, and they definitely left everyone spooked!
What would you consider the most Instagrammable spots in Wilmington?
Our favorite spots for photos in Wilmington were the Riverfront, the historic buildings and houses in Old Town Wilmington, and the Castle Street Art and Antiques District. There is so much character in Wilmington, and you can find a fun mix of old and new almost anywhere you look!
If visitors only had a few days in Wilmington what are the top three sites they need to include in their itinerary?
The first stop we would suggest visiting is the Battleship North Carolina. We were able to explore all nine levels of the ship, and we learned what life was like onboard during the ships operation. Definitely spend some time walking along the historic riverfront, as well. The Riverwalk offers beautiful views of the river, lots of interesting history, and there are plenty of great shops and restaurants along the path. The third stop we would highly recommend would be a night at The Blind Elephant Speakeasy. The speakeasy is located down an alley and up a staircase—you knock on the door to enter, and if they open it up, you can go in! It's a fun hidden gem with great cocktails, live piano playing, and a cozy atmosphere.
The Riverwalk is a popular film spot for Dawson's Creek. What sort of places did you get to explore around that area of Wilmington?
We loved watching Dawson's Creek growing up, so it was fun to see a bit of "Capeside" during our visit to Wilmington. Hotel Ballast, where we were staying, was located right on the riverfront, so we spent quite a bit of time wandering along the Riverwalk. We had lunch at The George on the Riverwalk, browsed several shops located along the river, and we even joined in on some riverfront St. Patrick's Day celebrations that were happening during our visit.
Anything else you'd like to add about your visit?
Historic Wilmington is packed full of fun things to do and see, but we also enjoyed getting out of the downtown core, as well. There are just too many great things to see in Wilmington, so be sure to check out some of the different neighborhoods that the city has to offer. We spent time drinking coffee and browsing antique shops in the Castle Street Art and Antiques District, and the Brooklyn Arts District also offers fun breweries and other places to shop, as well. One of our favorite restaurants, Benny's Big Time was located in the South Front neighborhood, and there looked to be some other neat stops in that area, too. We also really enjoyed seeing all the local art on display at the Cameron Art Museum.
Interview conducted by Corinne Edmiston
Other Voices you might like